It was quite an honor and a coincidence to be featured on Young House Love earlier this week! An honor because–for those of you unfamiliar with home decor blogs–This Young House is like the Oprah of blog land. A very big deal. (I don't bold words often, so that should tell you something.) And–if I'm not mistaken–I do believe those fabulous Youngsters are actually in talks with Oprah's "people" to appear on her show! Impressed yet? I thought so.
The coincidence comes into play because it just so happens there was some mutual inspiration at work! As the Youngsters were getting themselves some bedroom essentials I had recommended, I was picking up an area rug from World Market that they had posted about. See, I told you–quite the coincidence!
Here it is! My beautiful new seagrass rug which has found a home in my kitchen. Ahhh…it's so pretty and sea-grassy.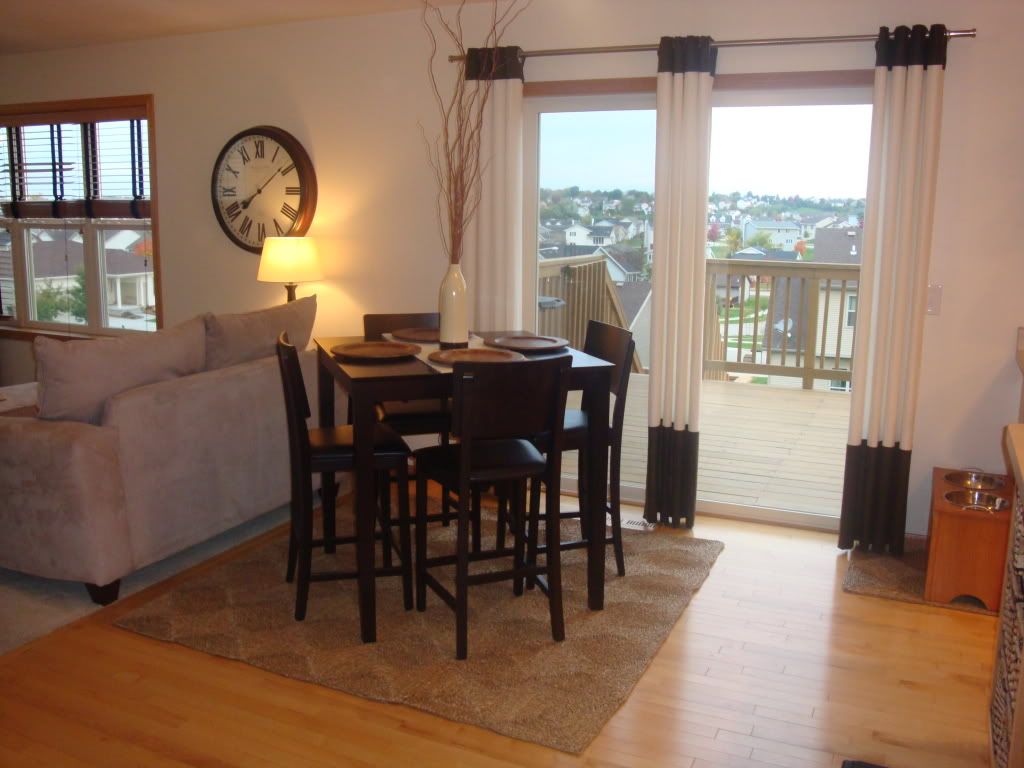 And just like those Youngsters assured me, this rug was both customizable and economical! It comes in strips that are 9′ long and you choose the width you need (which, for me, was 6′). The strips are bound together with twine so they can be cut apart as needed without damaging the seagrass. Brilliant! Once I got it home I cut 3′ off the end of the rug to make it a 6'x6′ square for my kitchen–a rug size that is virtually impossible to find! Not only did I have a 6'x3′ piece of seagrass left over to play with, but the best part is it only cost me $50! You can't beat that with a stick.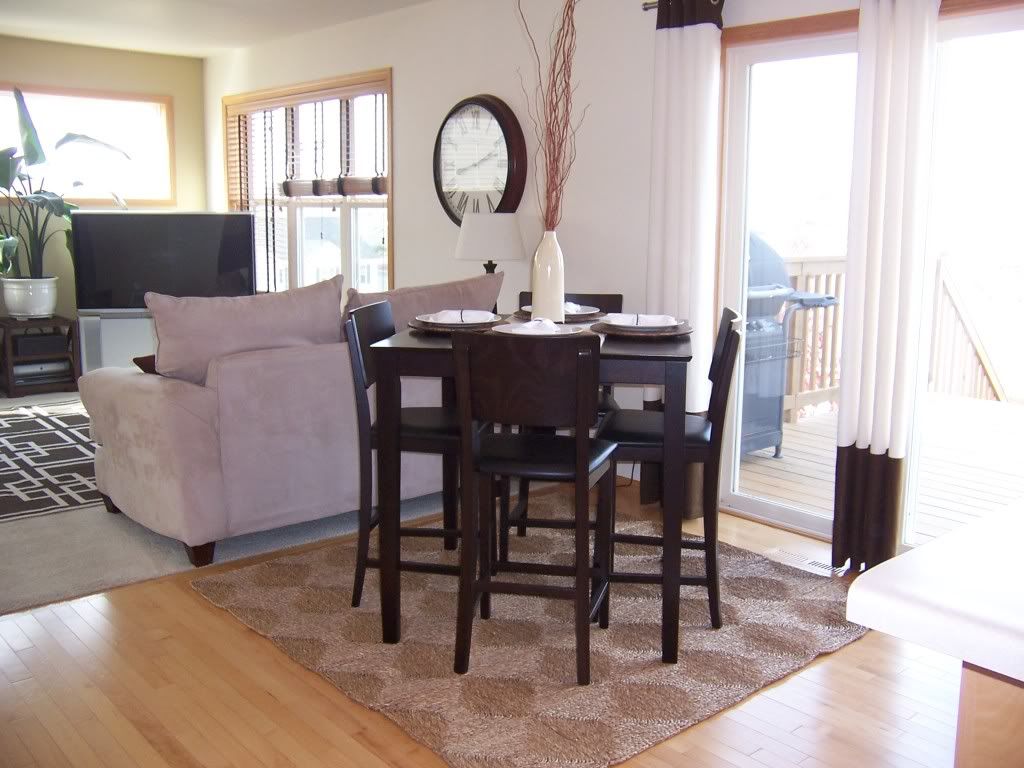 Chase isn't quite sure what to think of the new addition to her space; however, she does like the 2'x2′ strip I cut to go under her feeding station.
And I still have a 3'x4′ piece left over which can be used somewhere else–woohoo! Thank you
Young House Love
for this incredible find!
Related Posts:
A Lot of Wine Went Into This Kitchen
Finishing Up The Kitchen
Parade of Homes–Beautiful Contemporary Home