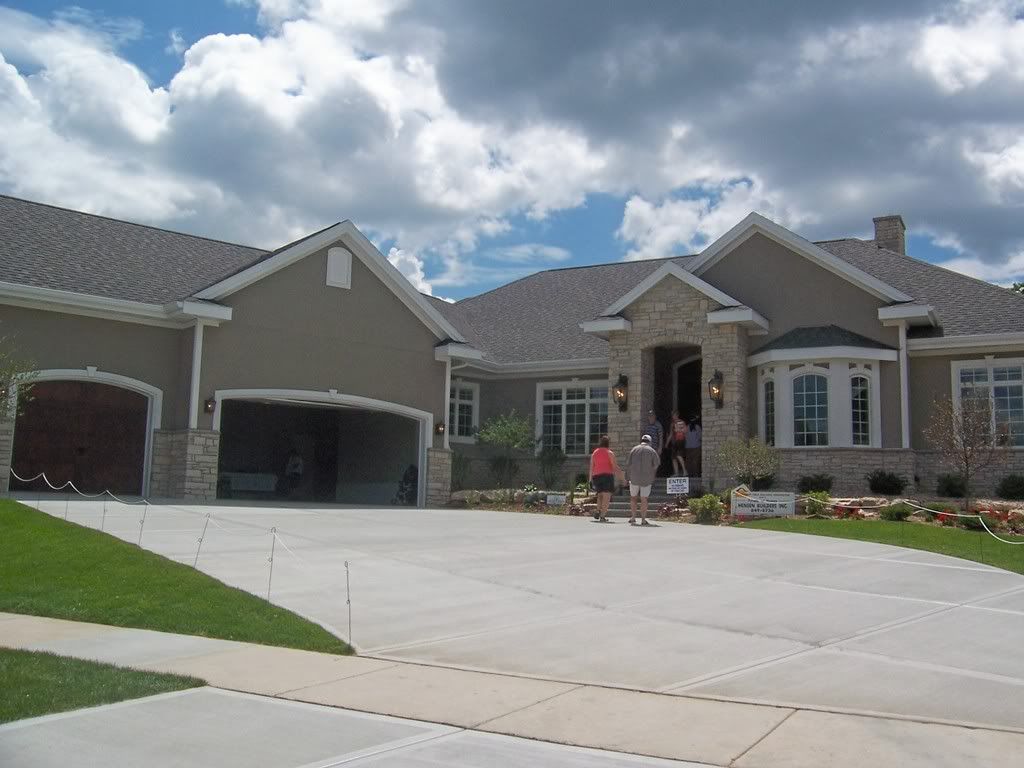 This beautiful Parade home was another favorite of mine. Built by Hensen Builders in the Southbridge Blue Ridge Addition of Waunakee, WI, this home is a monster at 5,819 square feet. It has all your standard ginormous home features in addition to a lower level exercise room w/rubber tile flooring, theatre room, and wine cellar. If you'd like to read about more details of this home you can check out this Madison Area Builders Association link. Click on any of these pictures to enlarge.
The entryway of the home features beautiful stone work and these large pillar candle holders from Pier 1 sitting just outside the front door.
This Dining Room was my favorite of the entire Parade of Homes tour. I loved the colors used, the gorgeous window treatments, nice crisp chairs, fun rug, and beautiful chandelier.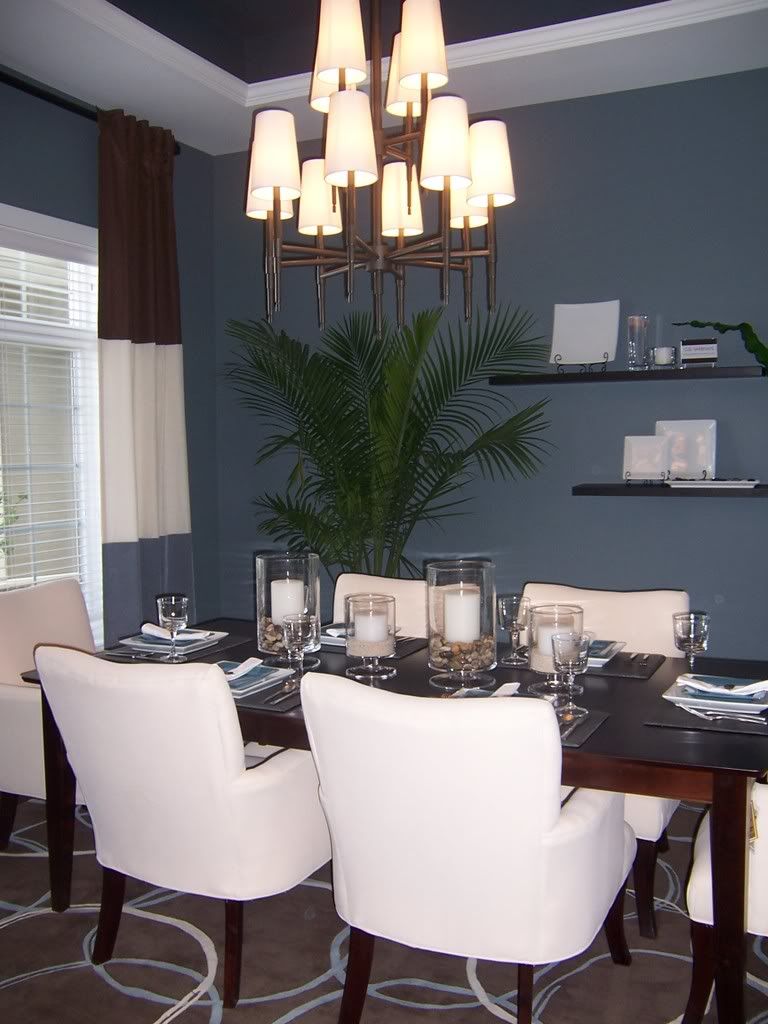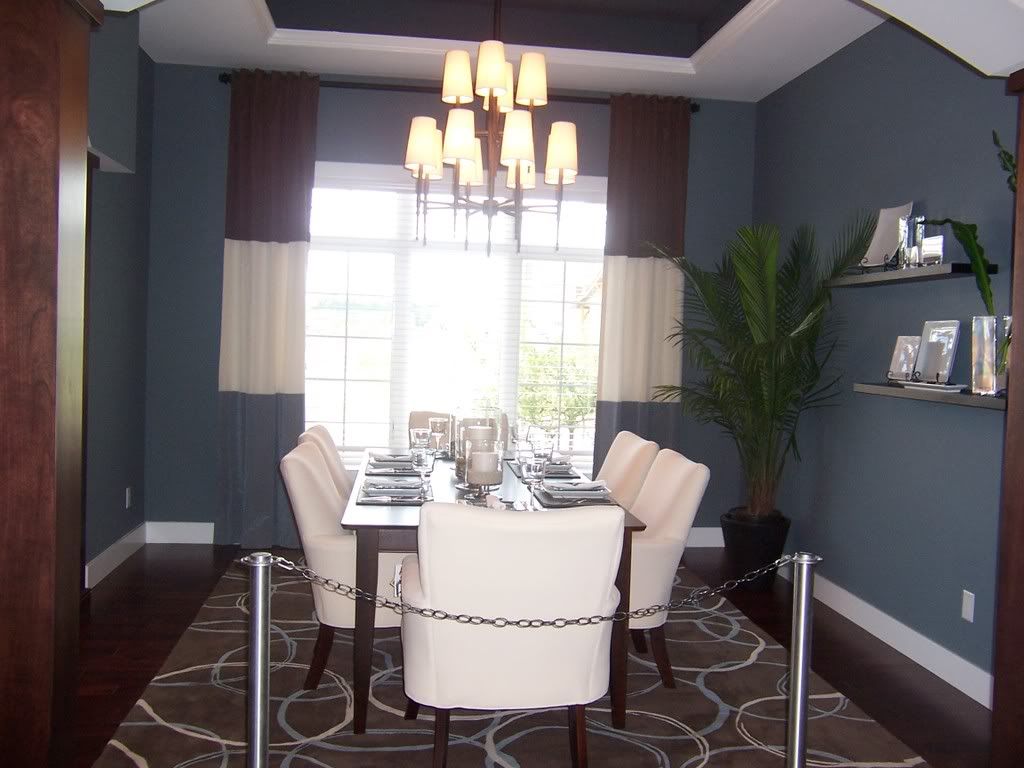 I also really liked the Living Room. Nice, crisp, clean, and not overdone. I'm a big fan of vaulted ceilings, and I really loved what they did with the window treatments.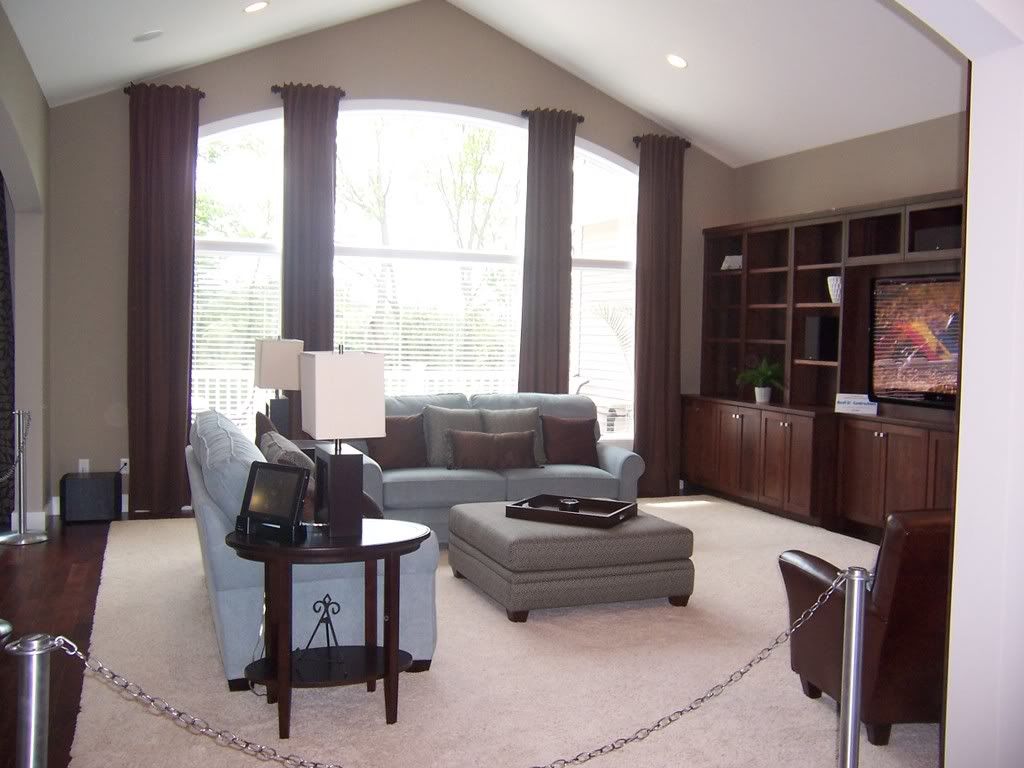 Beautiful built-ins and corner stone floor-to-ceiling fireplace.
The Kitchen was open to the Living Room and featured a beautiful stone island, granite counters, tile back splash, cherry cabinetry with glass door cabinets at the top, and fun funky pendant lights. It was hard to get a good picture of the kitchen, but I just loved the mix materials they used.

Close up of the counter and back splash.

The Master Bathroom:
Close up of the GORGEOUS his & her sinks in the Master Bathroom.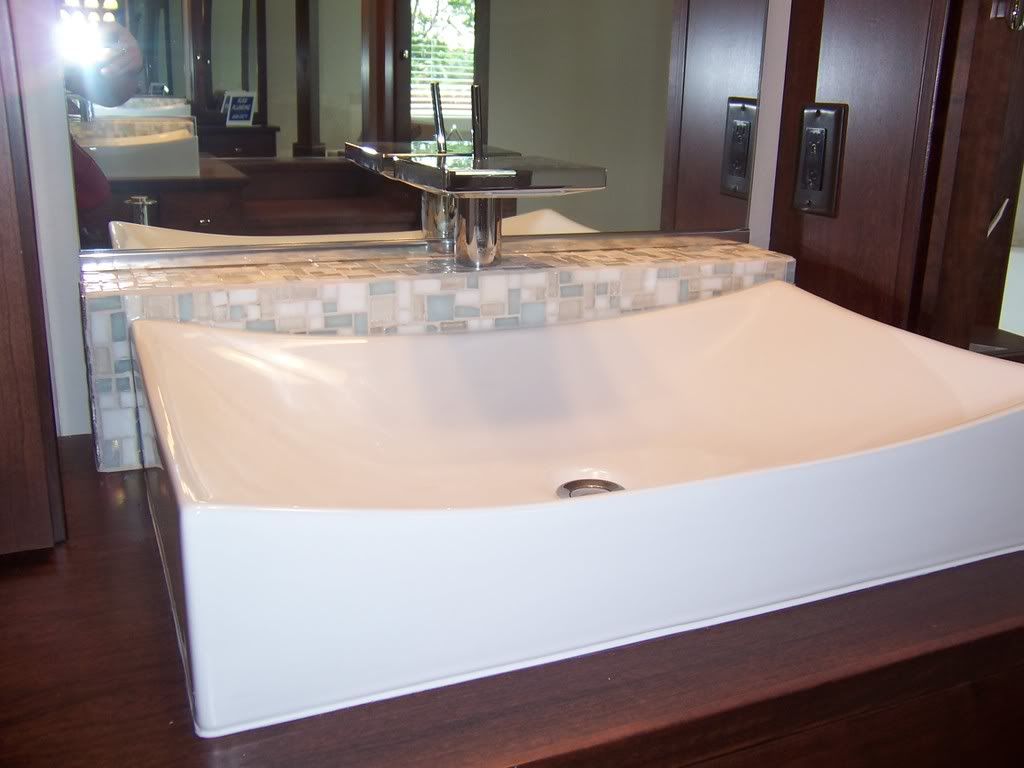 Pic 1: The Master Bedroom. Pic 2: This beautiful stone wall with a water feature was located on the landing between the main floor and the lower level. You can see a couple people in the picture coming up from the lower level, which gives you an idea of how large this stone wall and water feature are. So beautiful!
Adorable Kids' Craft & Play Room on the main level of the home: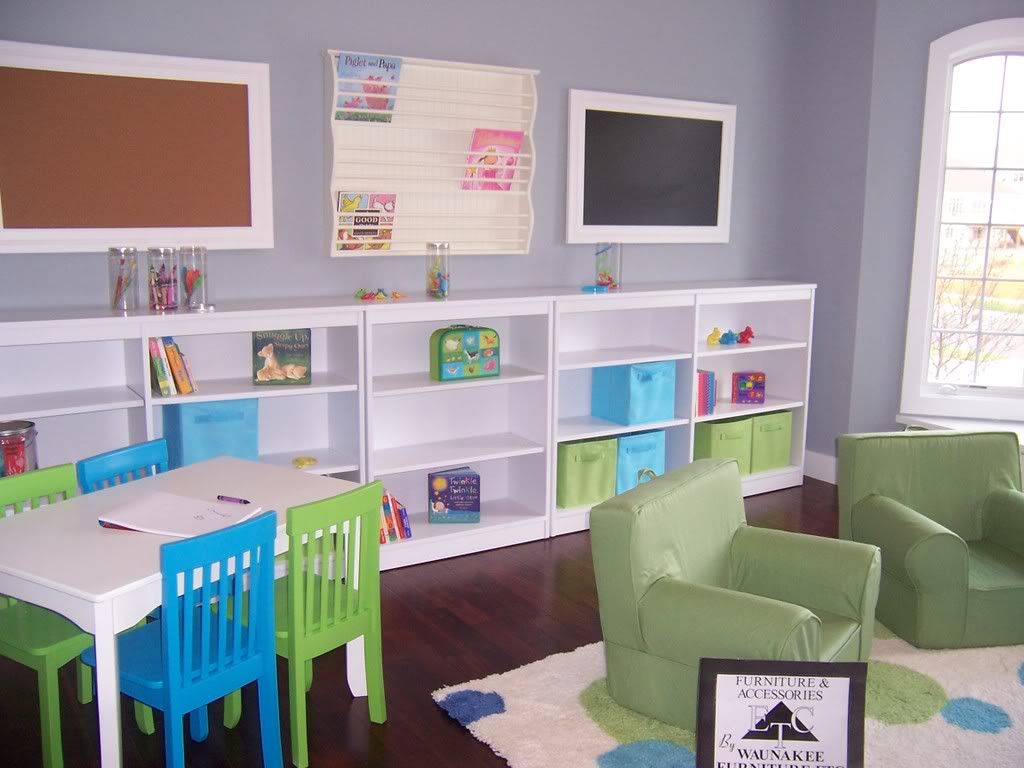 A pretty, purple Girl's Room. The cut-out in her wall mimicked the top lines of her little vanity–talk about princess!!
Another Children's Play Area, and some cute wall art–this one was located in the lower level of the house.
Relaxing Guest Room, located in the lower level of the house. I also thought it was a nice example of how to work with window treatments when your bed needs to go in front of window.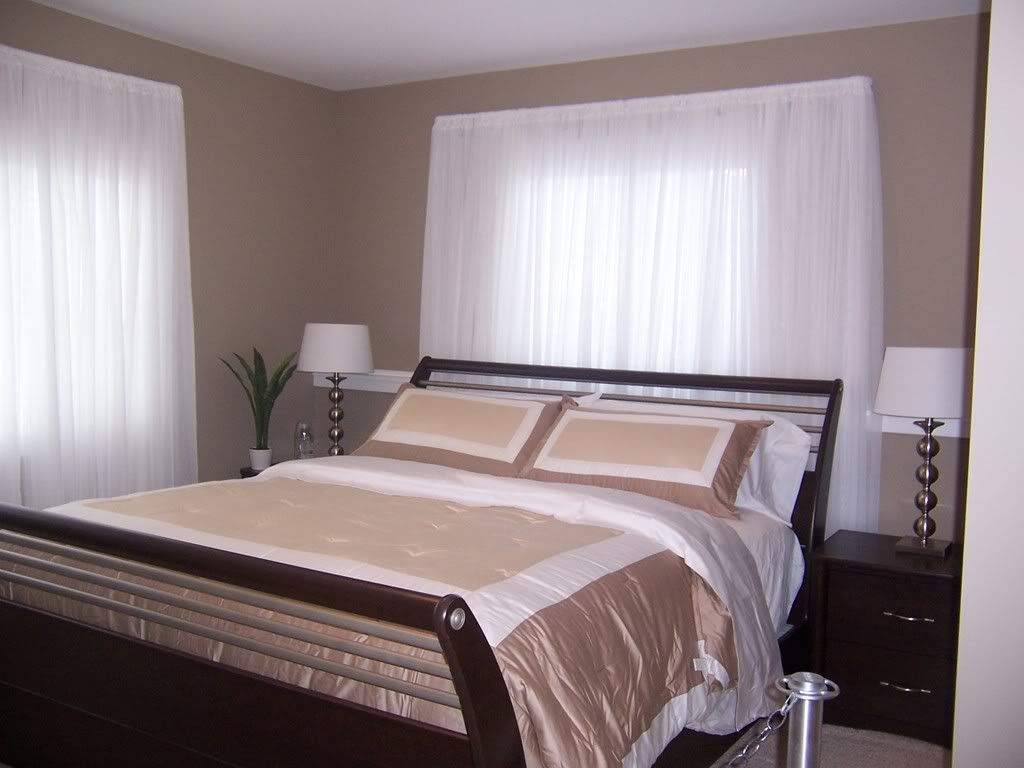 Related Posts:
Parade of Homes–Indoor Basketball Court
Parade of Homes–Gorgeous Traditional Style Home
Parade of Homes–Fabulous 2-Story Living Room