Are you ready for my 10-step duvet cover stuffing tutorial? Now pay attention because there may or may not be a quiz on this later.
#1. Get yourself some duvet cover clips – a must have! I introduced these in my 3 Bedroom Essentials post. They're the trick to keeping your comforter shifting and bunching inside your duvet, and they're the best invention since the corkscrew!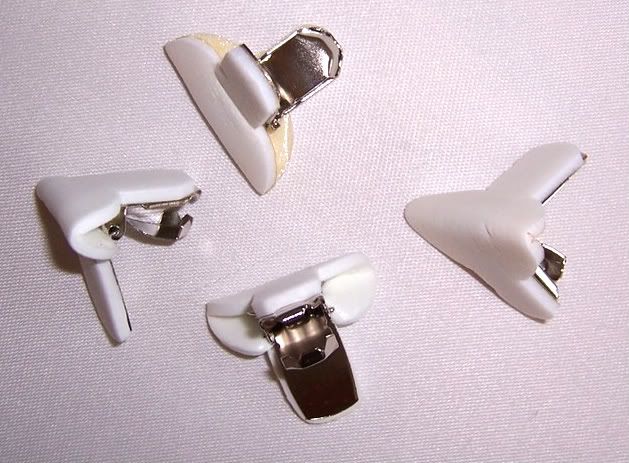 #2. Turn your duvet cover inside out and lay it across the bed, with the opening at the foot of the bed. Then lay your comforter over the duvet cover.
#3. Using the duvet clips, clip the comforter to the duvet at each of the 4 corners.
#4. Reach your arm through the duvet cover opening at the foot of the bed and grab the upper left corner.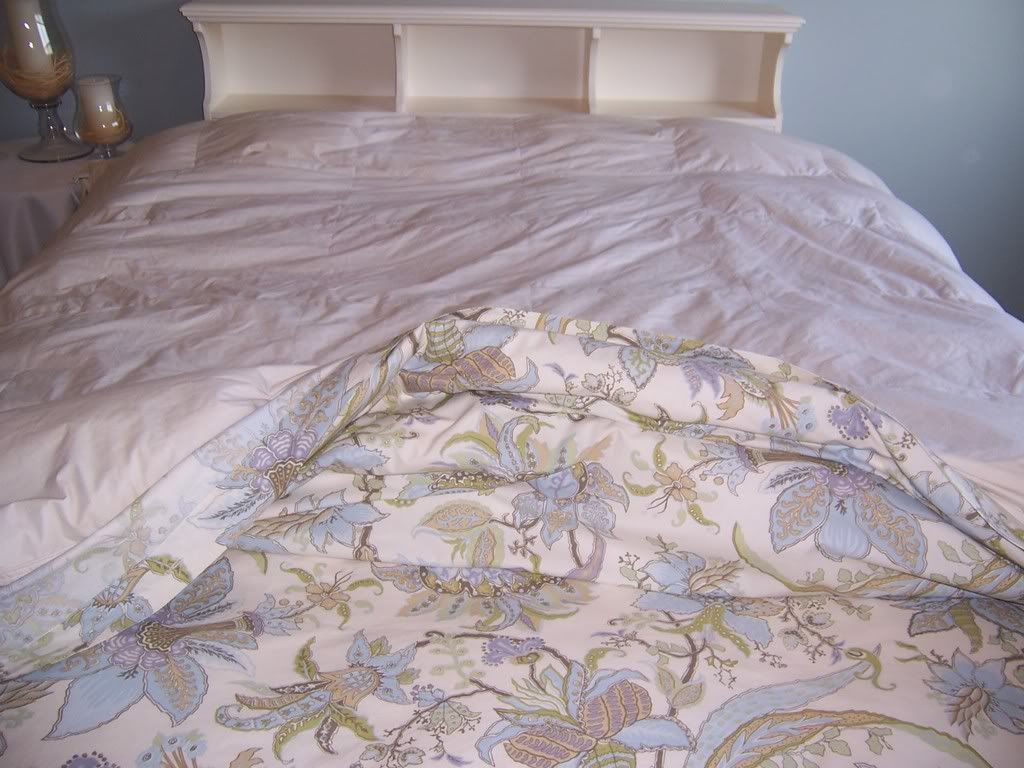 #5. Pull the upper left corner out through the duvet cover opening at the foot of the bed.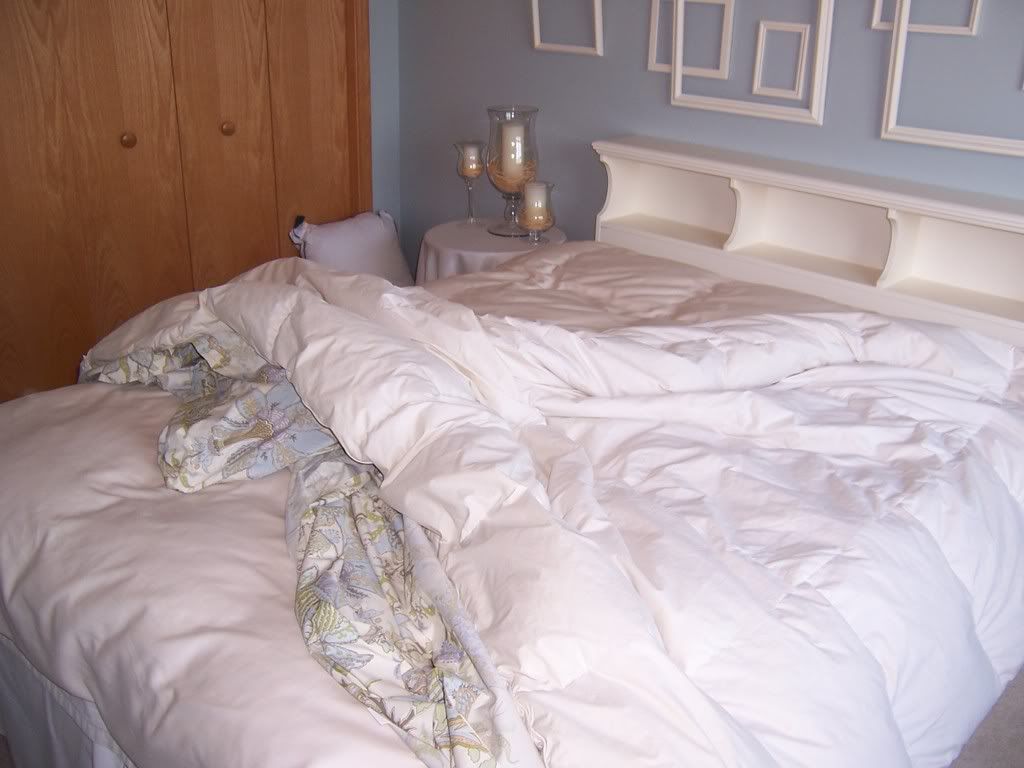 #6. Next, reach through the duvet cover opening to grab the upper right corner and pull it out through the opening. (Feel free to be a little rebellious and grab the right corner first and then the left–just note these photos will not follow suit. You little rebel you.)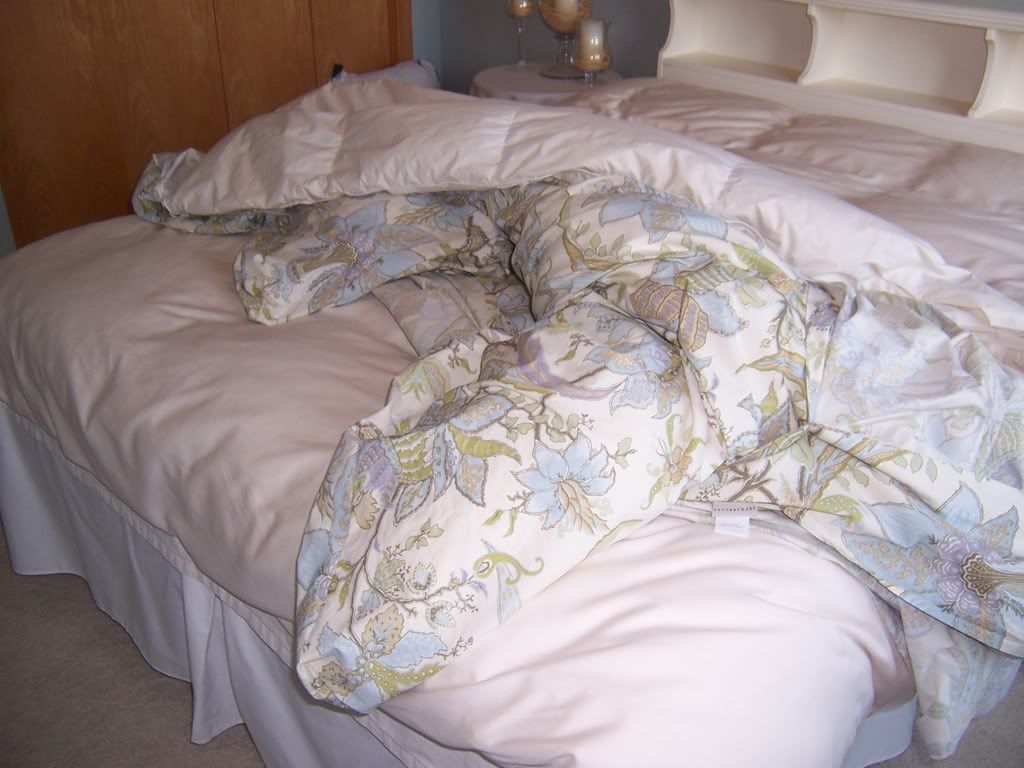 #7. Grab the pulled-through corners–one in each hand–and pull them all the way out to the foot of the bed.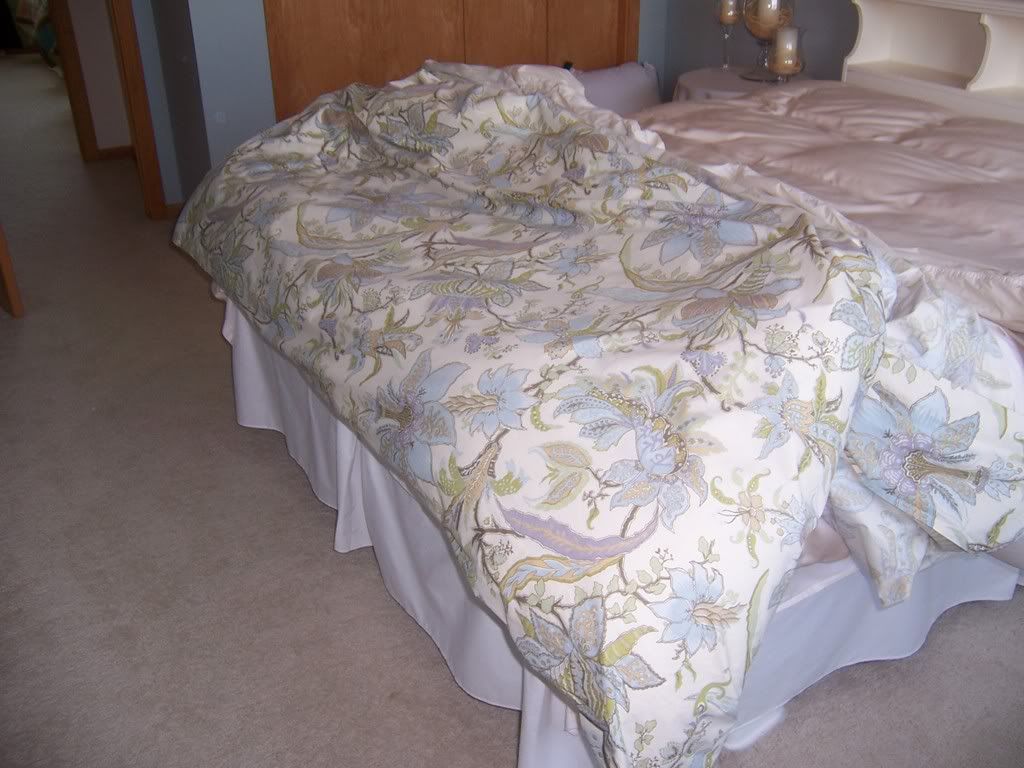 #8. Now–holding a corner in each hand–snap the duvet cover/comforter like you would snap a sheet to straighten it. The duvet cover will start to unfold around the comforter and straighten out.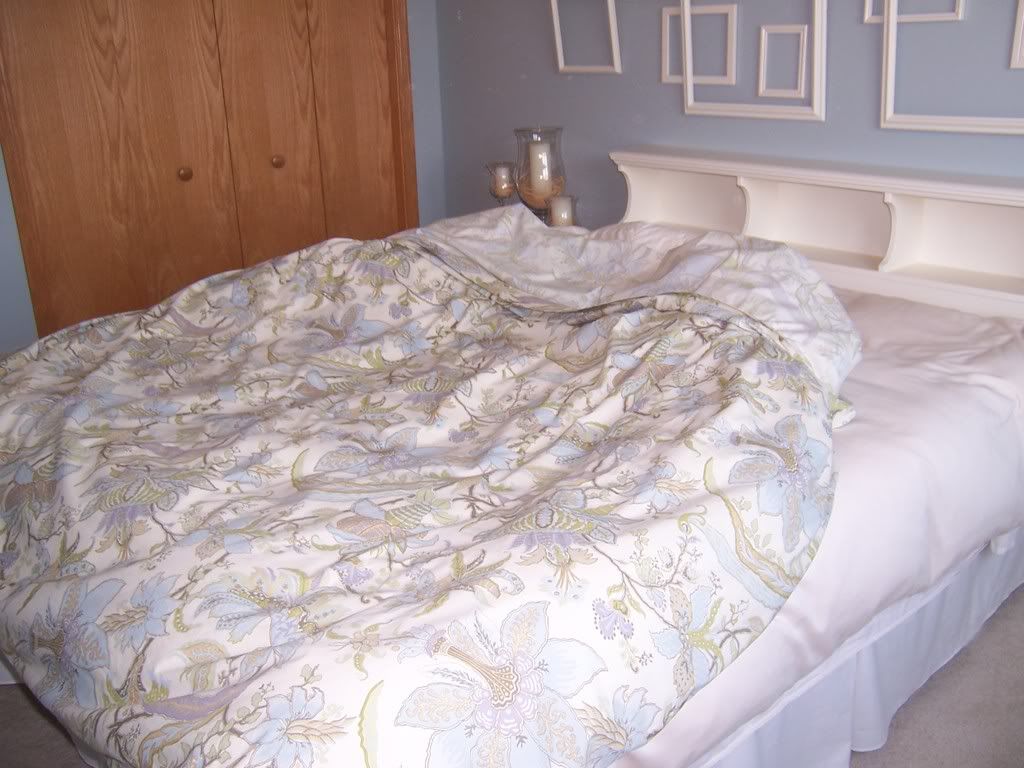 #9. If you followed my instructions, the buttons to close your duvet are now at the head of the bed. Turn the duvet and comforter around so they're back at the foot of the bed (no one likes to eat buttons) and then button 'em up.

#10. Voila! You now have a duvet cover, evenly stuffed with a comforter guaranteed to stay in place!
Additional Tip: If you're anything like me, and you feel like a good ironing still doesn't quite cut the wrinkles, wait until the duvet is stuffed and laid evenly across your bed. Then take a water bottle and lightly spray the wrinkled spots with water. Use your hands to smooth the fabric out. Once the water dries you should be wrinkle-free! (If only I could get rid of my forehead wrinkles that easily.)
Now for the scoring portion of the quiz–knock two 2 houses to your right and have your neighbor check your work.
Bonus points for anyone who comes over and irons the next duvet cover I launder.
Related Posts:
3 Bedroom Essentials
Our "I Don't Get It" Guest Room
This post contains affiliate links.