For the past several years I've hosted Christmas for my mom's side of the family at our house. This year will be our smallest Christmas gathering–with just 9 of us total–and here's what I'll be making for Christmas Dinner:
Turkey
Ham
Mashed Potatoes
Gravy
Corn (2 kinds)
Stuffing
Cranberry Sauce
Apple Crisp
Rice Pudding
Rolls
Deviled Eggs
Veggie Tray
Cheesecake
Homemade Pumpkin Pie (2)
Chocolate Pudding Dessert
That's a lot of food for one person to make! So to keep it all straight, I rely heavily on my lists. This first one helps me keep our overall menu and the dishes/serving ware I'll need organized: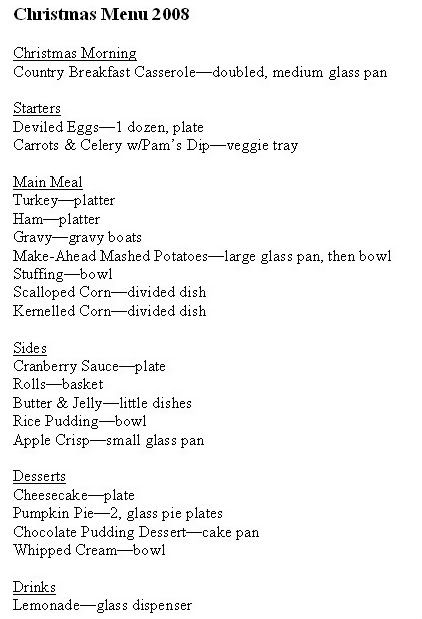 And because there's so much to prepare, I try to do as much as I possibly can ahead of time. I use this second list to keep track of what I need to do on which day: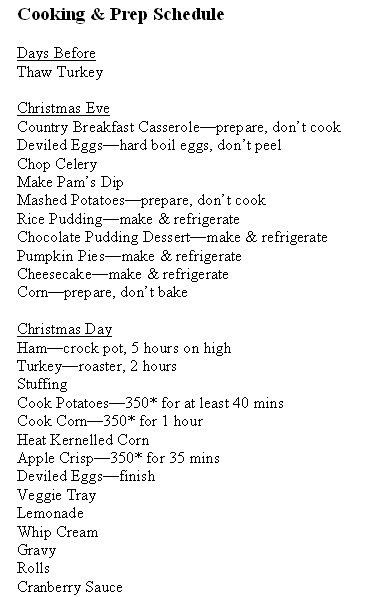 And since I'm usually drinking heavily by the time Christmas Day afternoon rolls around, this last list is my lifesaver. I lose all concept of time with a bottle of wine in me–but luckily I can still read.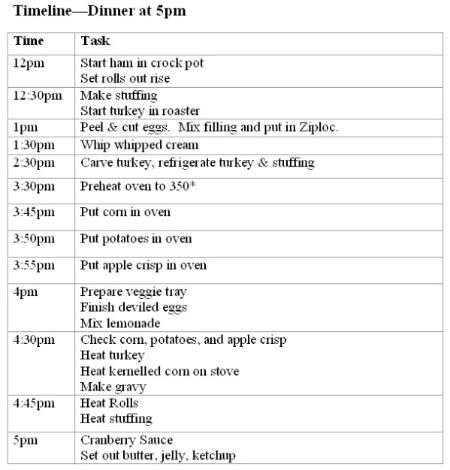 So that's how I keep my crazy Christmas dinner plans straight. Anyone else hosting Christmas Dinner this year? I'd love to hear your tricks and tips!
Related Posts:
My Christmas Traditions
I'm Dreaming of a GOLD Christmas
Festive Holiday Packaging