Looking for a quick and easy way to dress up the holiday packages you'll ship this season? This idea hit me while packaging a gift to mail to my friend Mandy.
Mandy loves coffee and hot chocolate so I picked up some assorted flavors at Caribou Coffee and couldn't help but notice how cute the store's shopping bag was. I found a box to ship the goods in, and even though it was plain I still wanted the packaging to look festive. And that's when it hit me–while you can't wrap the outside of a package you're mailing, you can wrap the inside! And since the Caribou Coffee store bag was so cute and festive, I decided to re-use it as my wrapping paper.
First I pulled apart the cardboard box and the paper shopping bag so they were both flat. Then I glued the paper to the cardboard, and cut the excess so it was flush all the way around.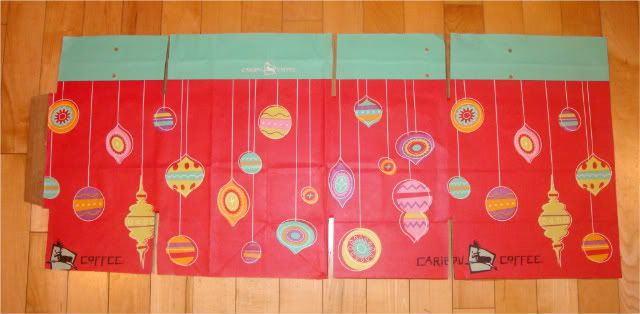 Then I reassembled the box with the pretty paper on the inside…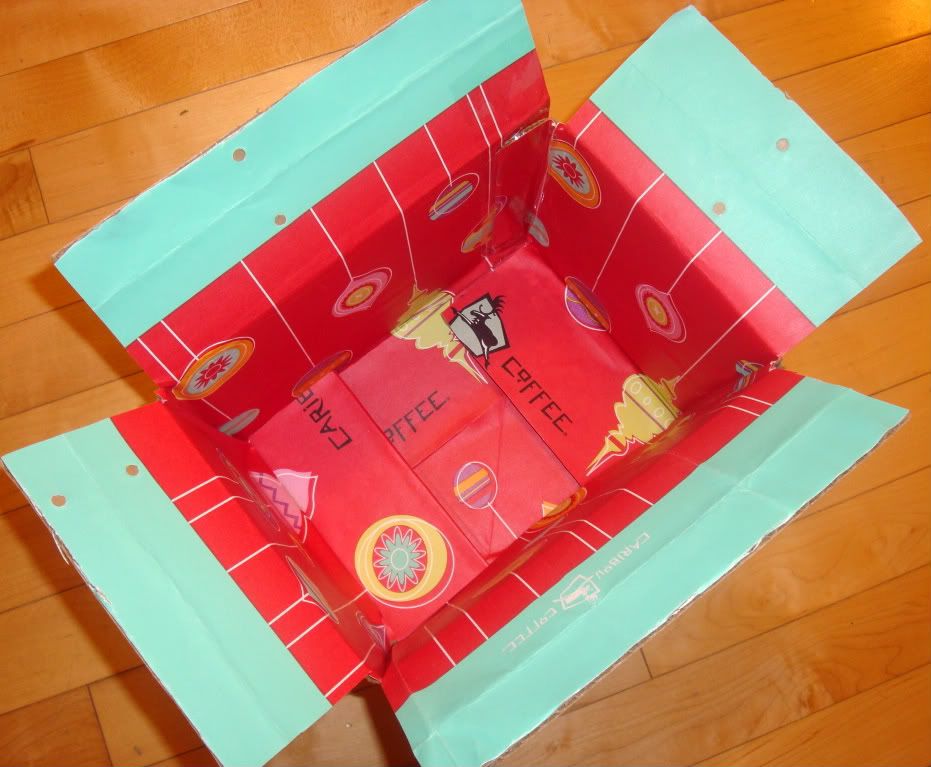 …and loaded it up with the goods.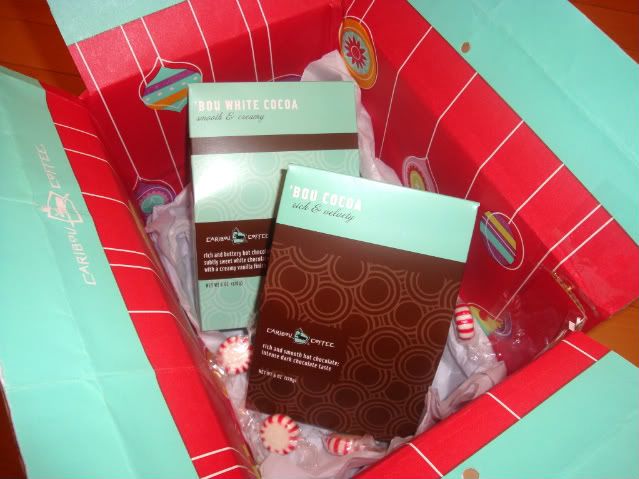 And there you have it–a plain cardboard box all set to mail, with a festive surprise in side!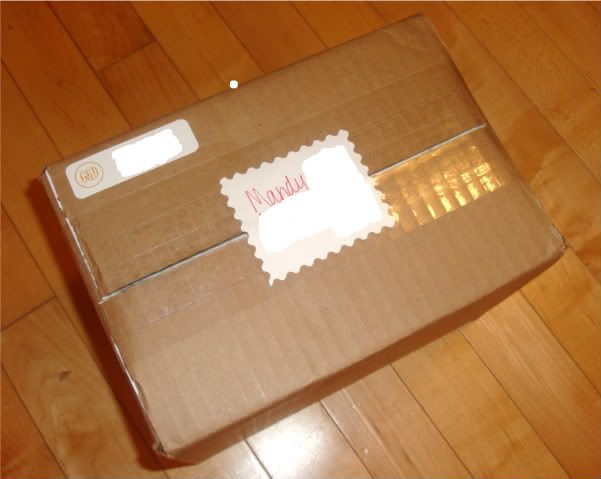 Related Posts:
How to Stuff a Duvet Cover
DIY Tufted Upholstered Headboard
Incredible Storage Cabinet Makeovers