I had a wonderful time putting this year's Christmas tree and decorations up last week but haven't taken any photos yet. So for now, we're going to take a little walk down memory lane while I show you my Christmas decorations from previous years! Starting with last year–Christmas 2007.
Even though Christmas 2007 was our second Christmas in our current house, it was our first one with a full height Christmas tree. We had a very large artificial tree at our last house and discovered we didn't have a good place for in this one. So I hit up some after-Christmas sales in 2006 and scored this beautiful pre-lit "skinny" tree that fits perfectly in our dining room corner. I had also recently changed the primary color scheme of our main floor to browns and wheat colors, so I decided to decorate for Christmas primarily using golds, bronzes, and creams–a Christmas color scheme I'm so in love with now that I don't think I'll ever change it!
Here's my beloved Christmas tree from last year: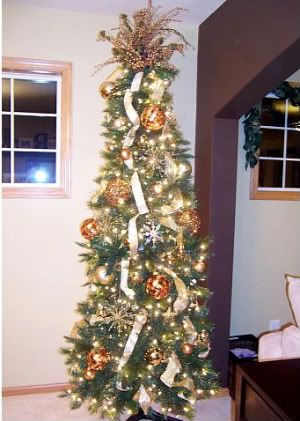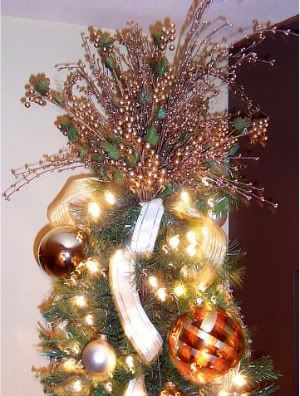 I hung lighted garland in the Living Room:

I placed gold ornaments around the photo wall in the Dining Room: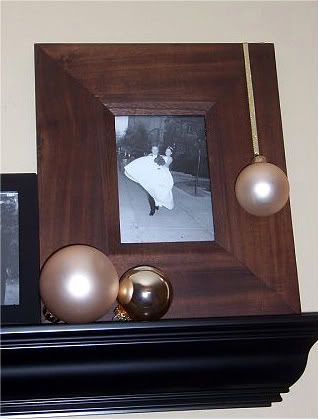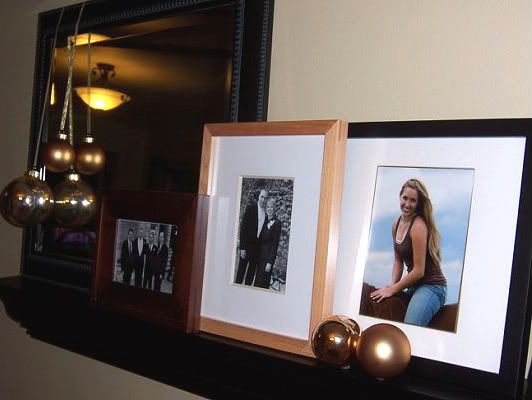 The table all set for Christmas Dinner!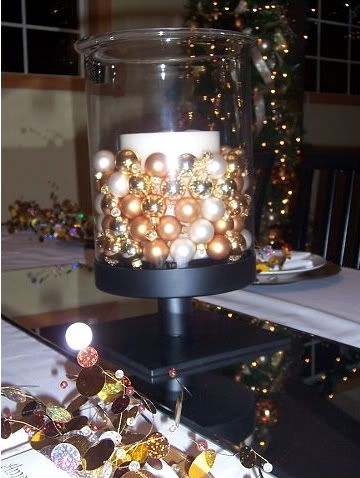 Our fun, funky place settings. I found these beautiful glittery gold chargers at Target and then stuck confetti picks–which I found at Pier 1–into a folded napkin behind name cards.
On the back of each guest's name card I put a question such as "What is your favorite Christmas memory?" or "What is your favorite thing about the person sitting to your right?" We then took turns going around the table and answering questions while we enjoyed dinner. It was a lot of fun!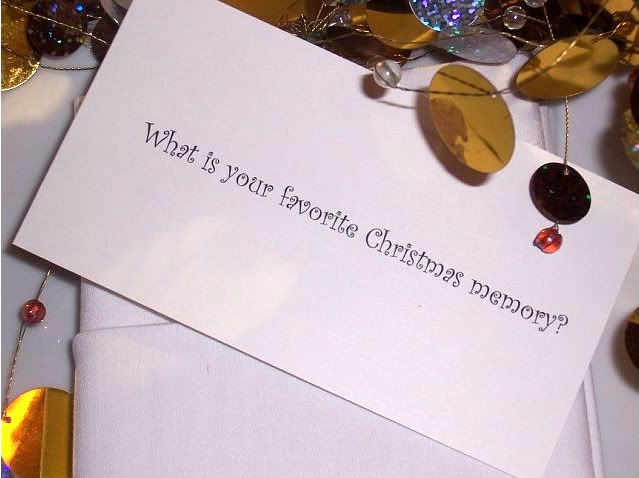 In addition to all the gold, I also decided to add a punch of color by doing a small red Christmas tree in the Living Room: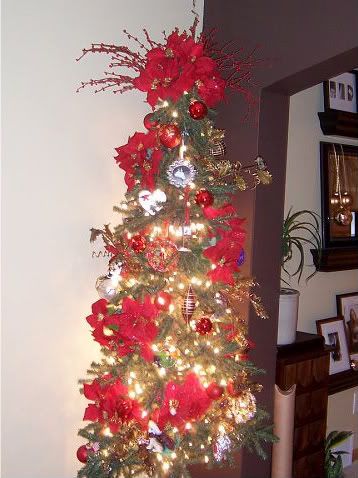 G&D stockings and garland around the stairs in our Entryway:
And last but not least–a couple of DIY wreaths hanging in the Kitchen: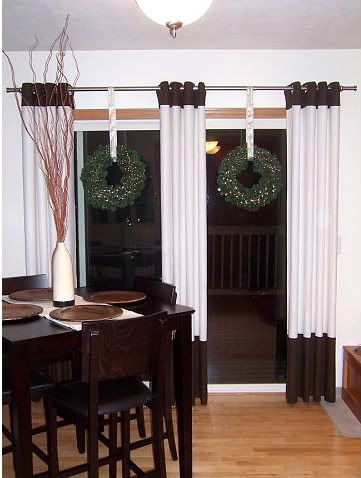 Related Posts:
Happy COLORFUL Friday!
Anatomy of our Dining Room
It's All About the First Impression