Just a few more Christmas decoration pictures from back in the day to show you all! These pictures are from Christmas 2005–our last Christmas in our first house. It's a bit of a throw-back, but I thought they might be fun to share. Enjoy!

DIY wreath over the fireplace: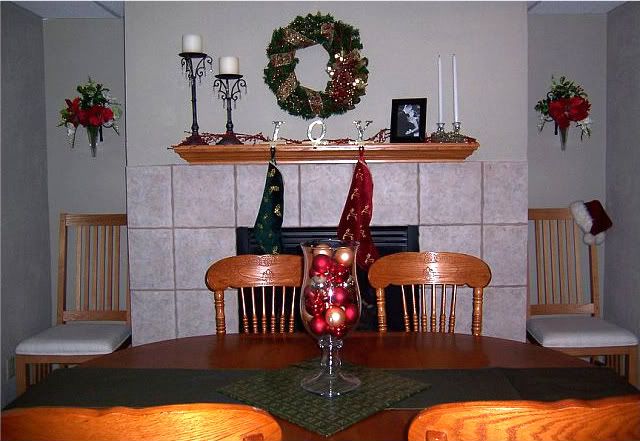 And my good ol' standard–DIY wreaths hanging over the patio doors. It's a timeless look, really. And see Father Christmas on the left? My mom made him. Pretty cool, huh? I loved him, but this was our last Christmas together. I had to return him to my mom because he kept scaring me when I walked in the room.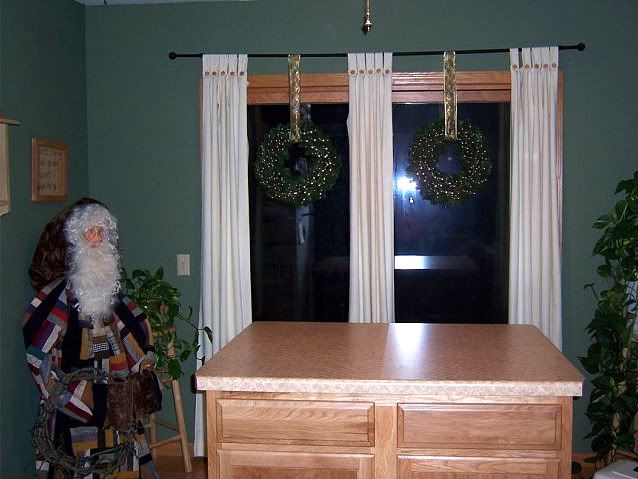 This year's Christmas decorations are coming up next!
Related Posts:
First Noel in Our Current Home
I'm Dreaming of a GOLD Christmas