Built by Design Shelters and located in the Blackhawk Neighborhood of Madison, WI, this Arts & Crafts/Craftsman style home features 4,718 square feet of living space, 3.5 baths, a sauna, his & hers master bedroom walk-in closets, granite countertops, walk-in pantry, exercise room, 3 fireplaces, & a 3.5 car garage. In other words–plenty of space and features for your whole family–and everyone else on your current block!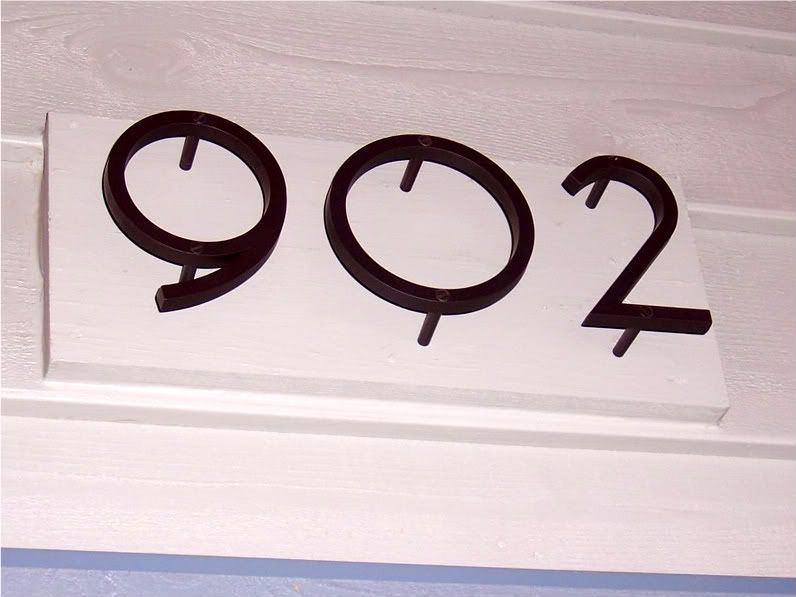 Custom built-in breakfast booth: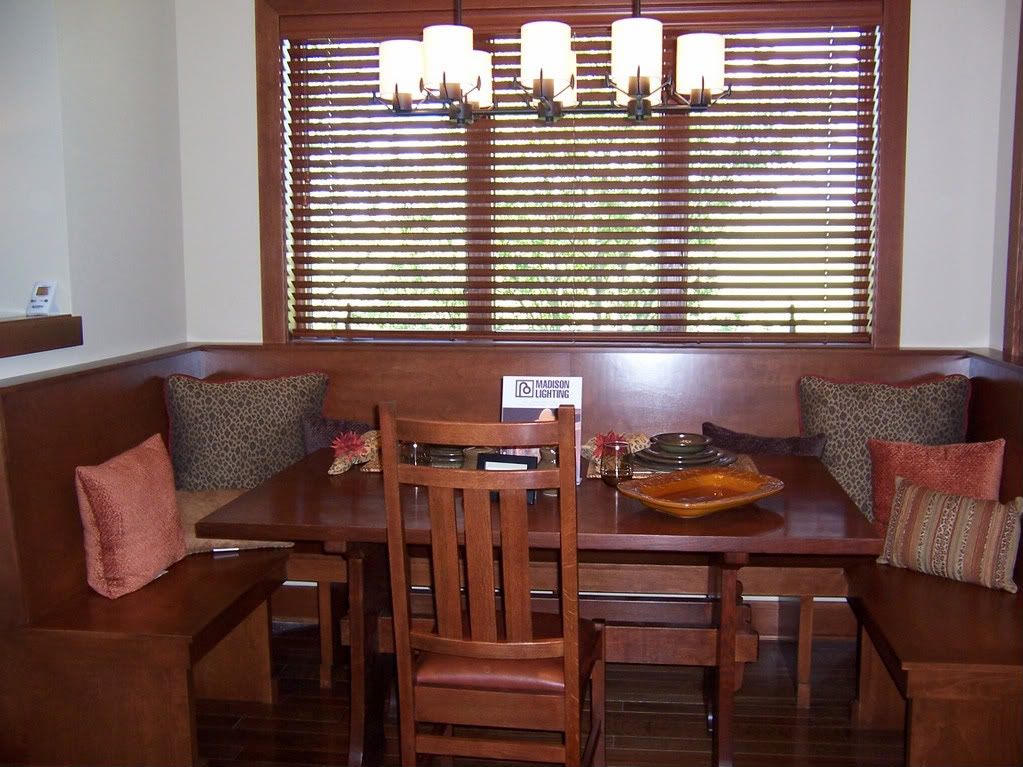 Walk-in pantry: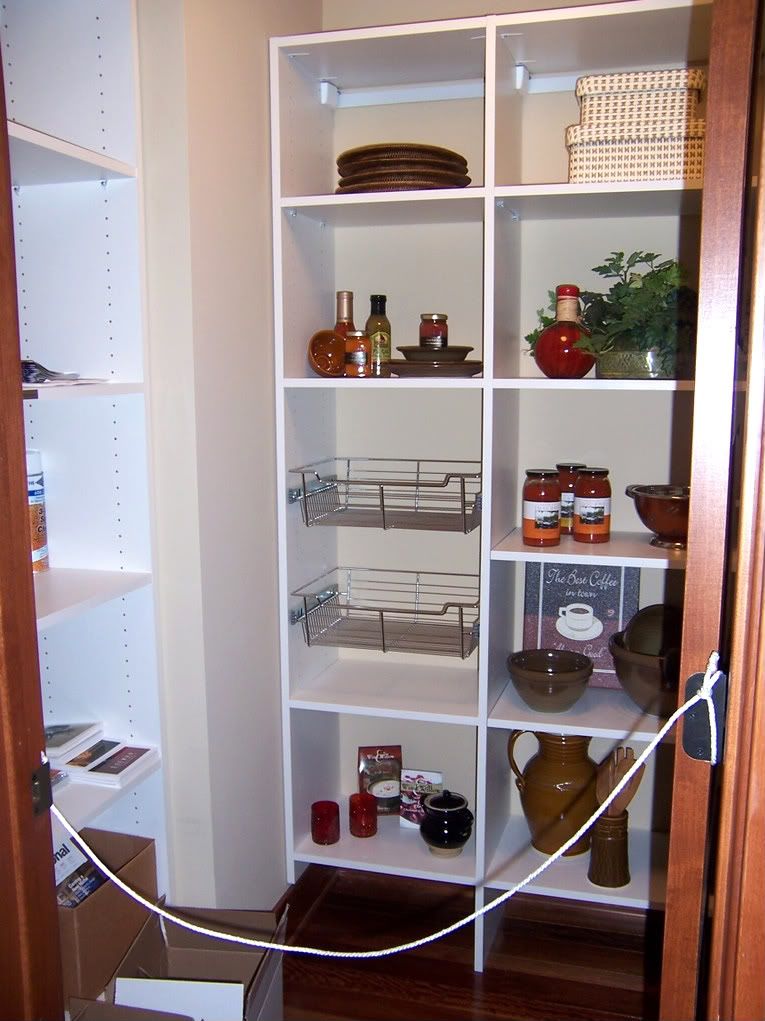 Granite countertop and island place setting: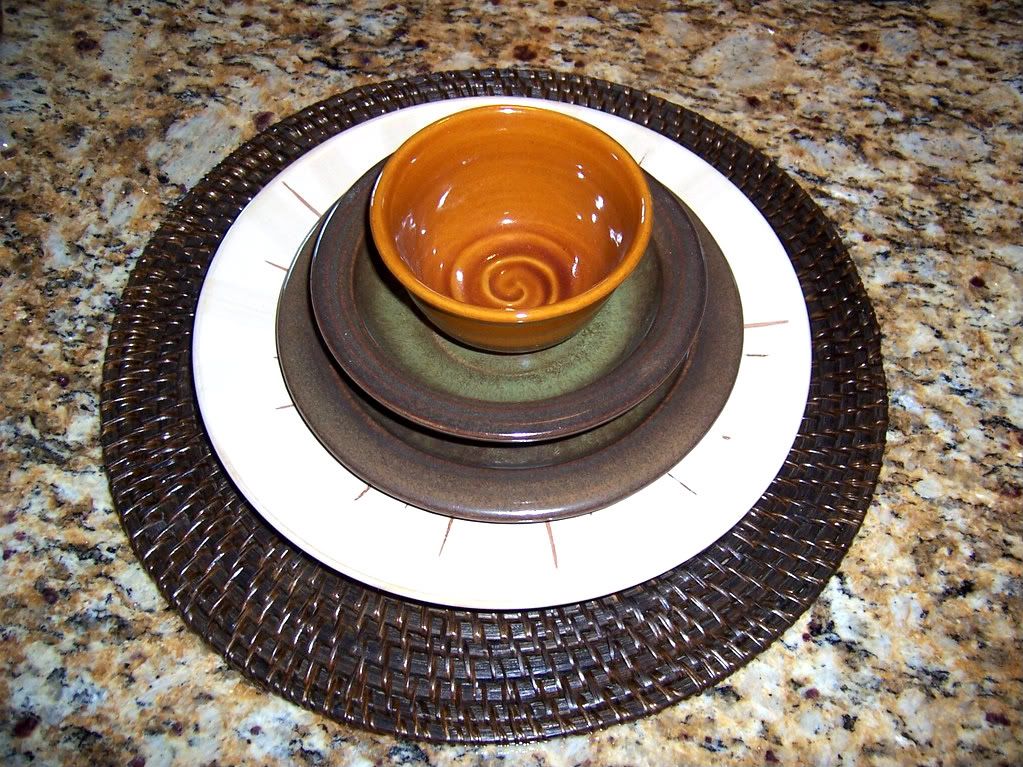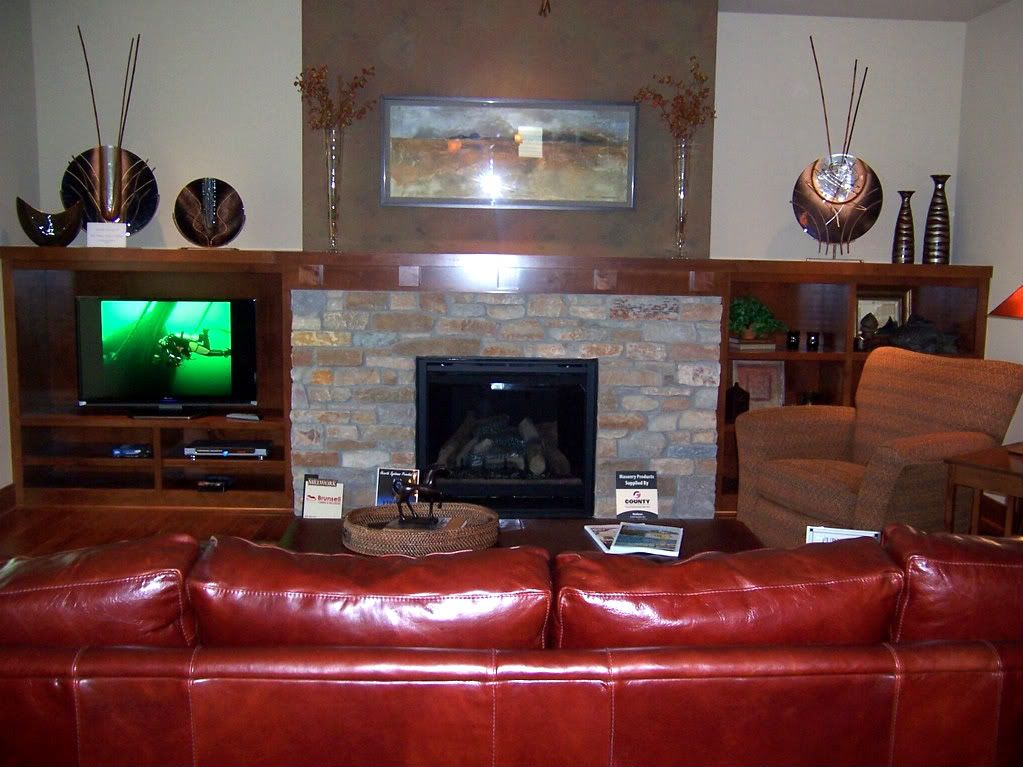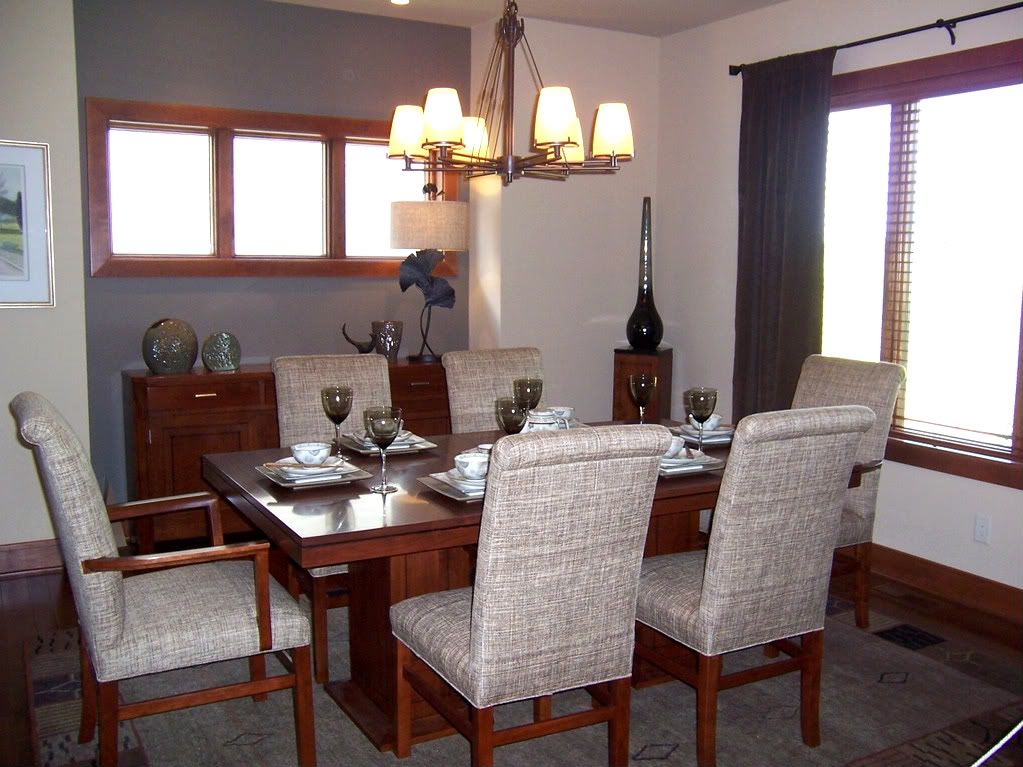 The master bedroom. They did a really pretty paint technique on just the wall the bed is on–it looked like they painted it blue, then thinly dragged a cream glaze over it, and then dragged on a brown glaze a little thicker. The other 3 walls were a solid light cream color.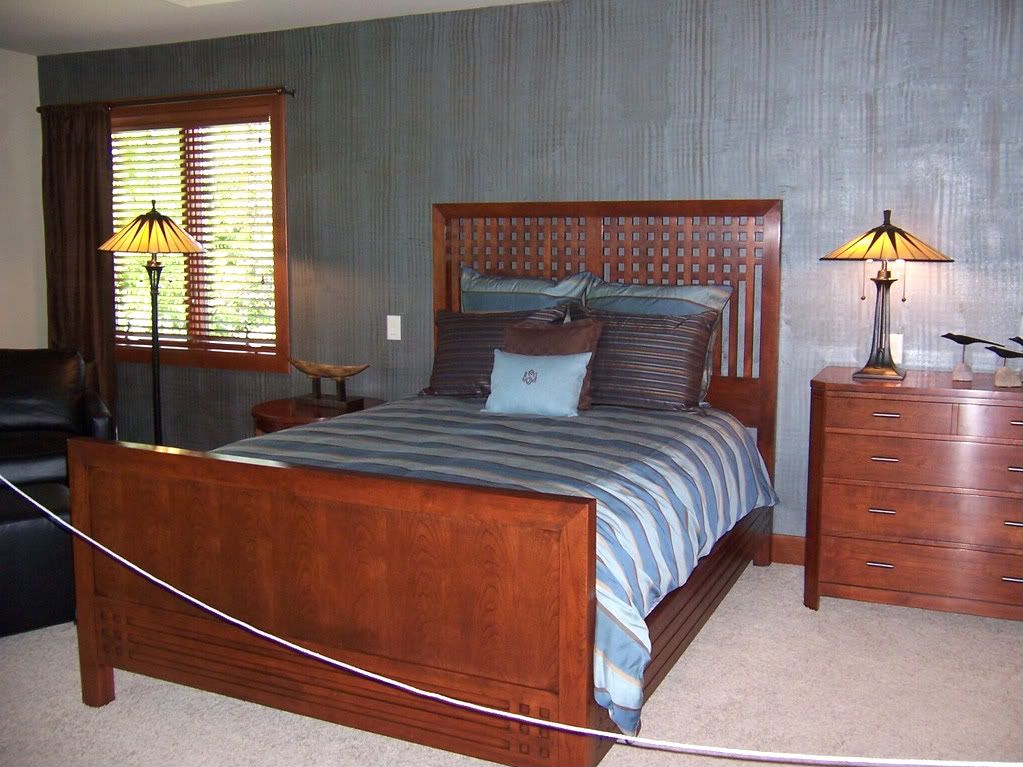 I was a big fan of this guest bathroom–loved that tile work and linen cabinet. So pretty!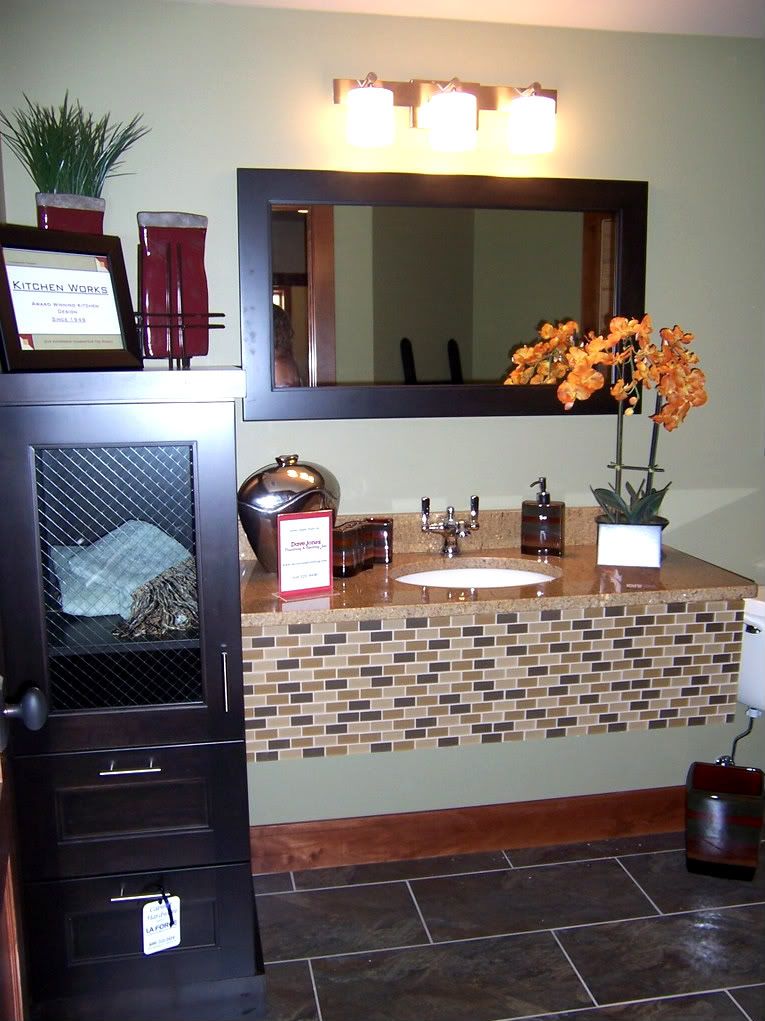 Interested in seeing more? CLICK HERE for a virtual tour of this home!
Related Posts:
Parade of Homes: 3-Season Cedar Porch
Parade of Homes: Beautiful Contemporary Home
Organized Kitchen Pantry