This 3,908 square feet 2008 Parade home was built by Premier Builders, and is located in the Southbridge neighborhood of Waunakee, WI.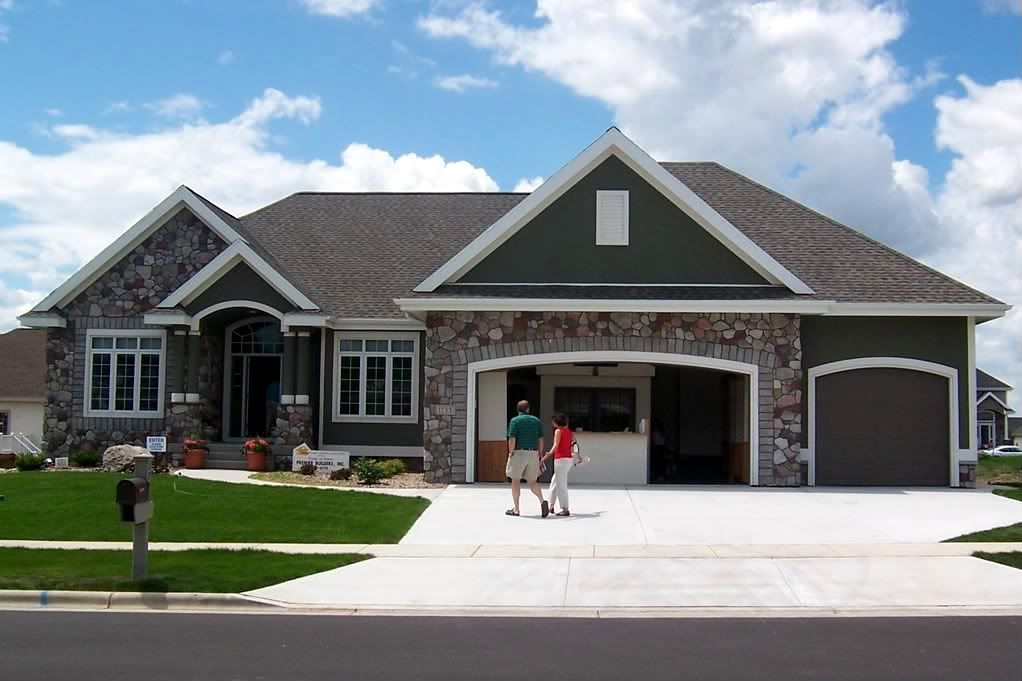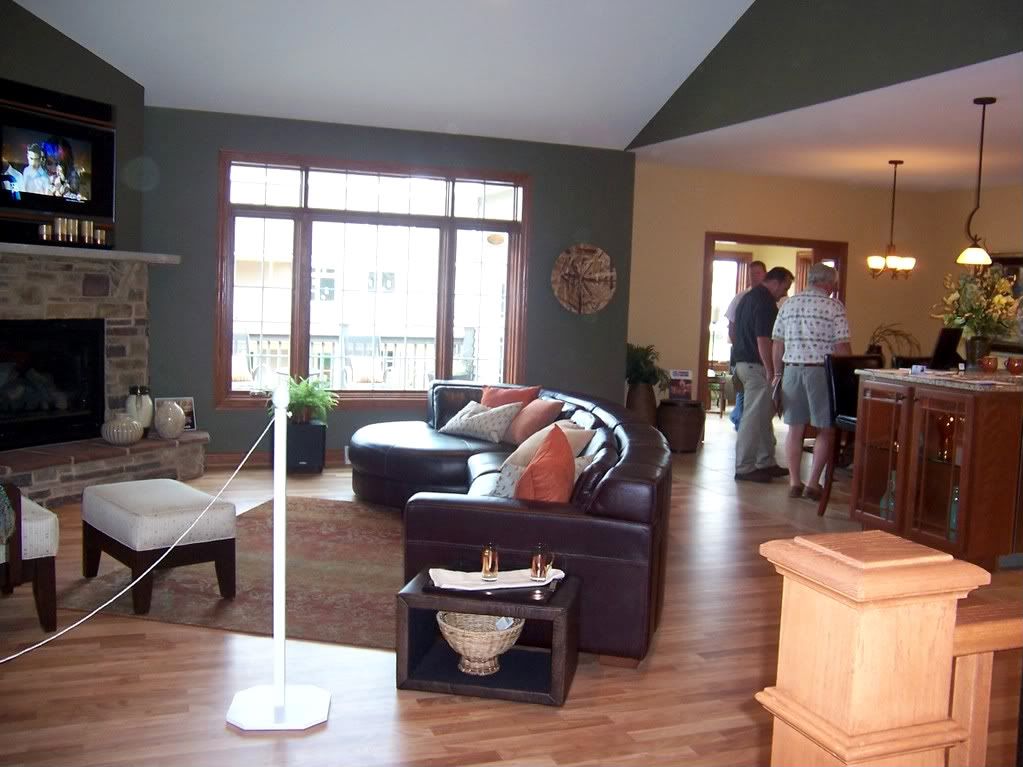 I liked the colors in this room–lavender, black, white, and silver. It reminded me of my friend Allison's guest bedroom.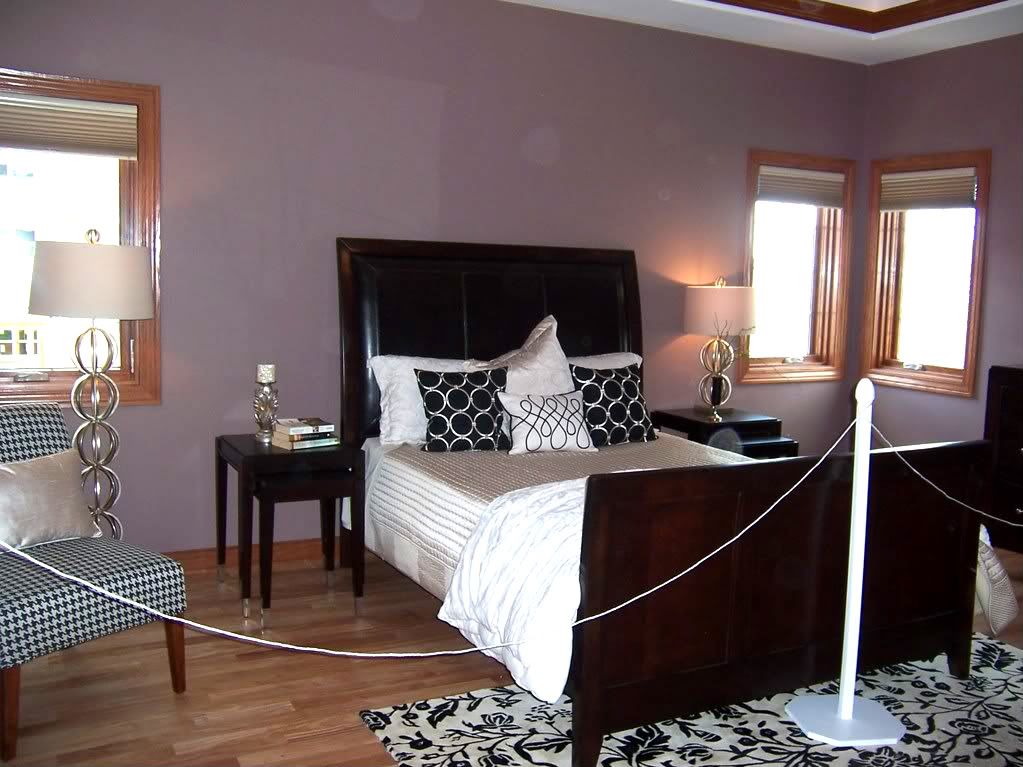 I wanted to steal this black & white houndstooth chair!