While this 2008 Parade Home (built by Eberle Custom Homes and located in the Southbridge addition of Waunakee, WI) isn't my personal taste, I can certainly admire and appreciate what went into creating something so original.
To quote from this home's Parade listing at the link above: "All of the re-milled Douglas fir wood timbers throughout the home are reclaimed from the Naval Air Station and the Ford Assembly Plant in Chicago. These timbers are more than 100 years old, which proves to everyone that many items we take for granted can be restored to yet another use. Also, the exterior stone has a history as well. The stone came from Maxwell Street in Chicago. Many of the items in the home are 80 percent and above recycled materials. This home proves that even reclaimed items (wood, stone, etc.) can be a thing of beauty the second time around."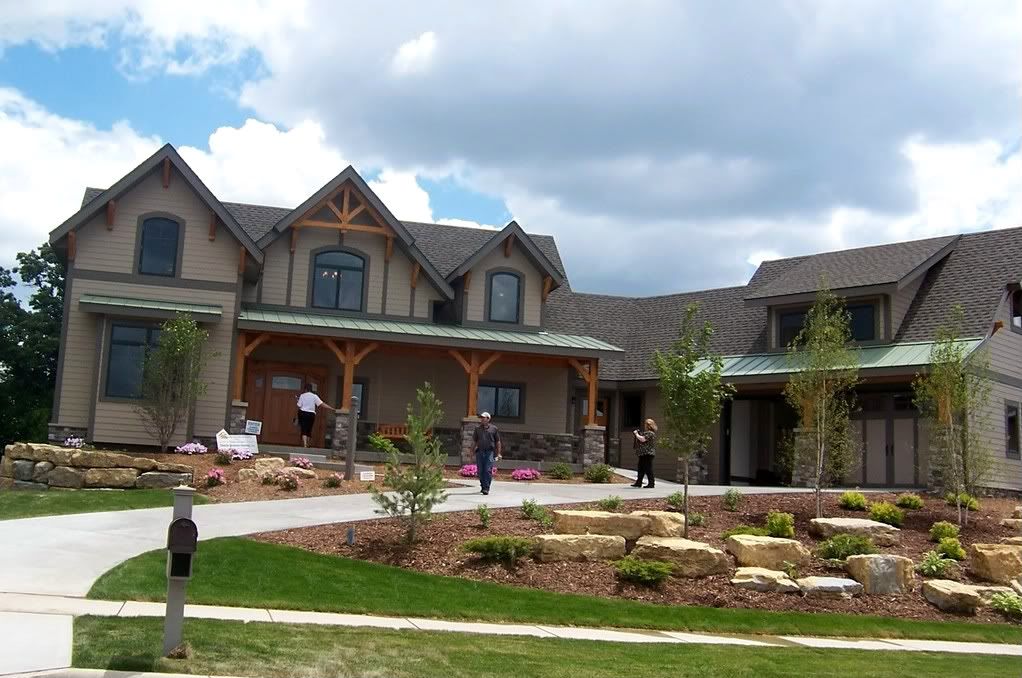 View of the living room from the entryway:

Entryway ceiling:

This is the view from the back of the house (living room) looking toward the front. Entryway to the far right, open stairway to the loft, then the kitchen & dining rooms to the far left: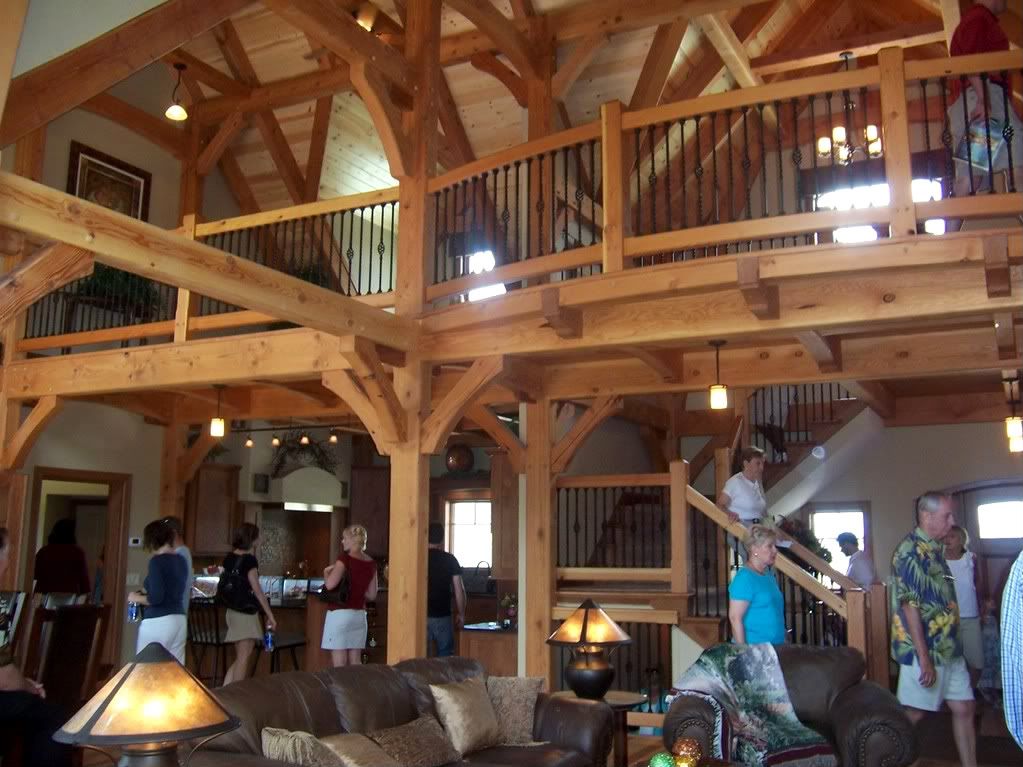 Open staircase and loft:

Living Room: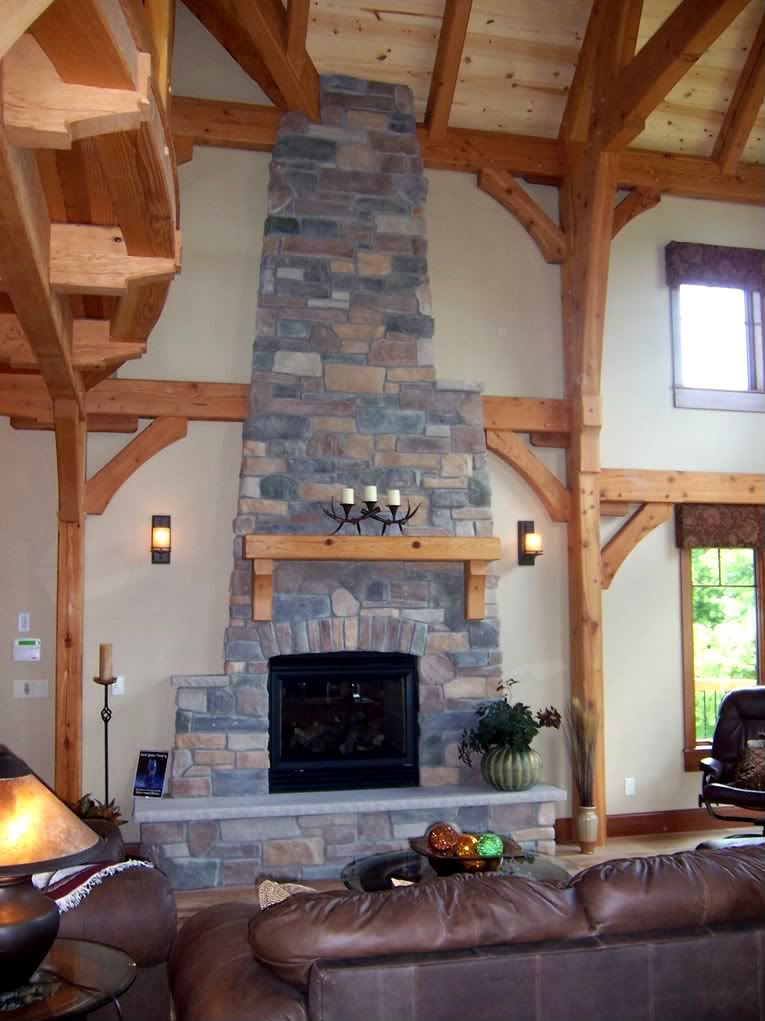 Kitchen. Some 8×10 photos of the house coming together are on display on the kitchen island (click to enlarge):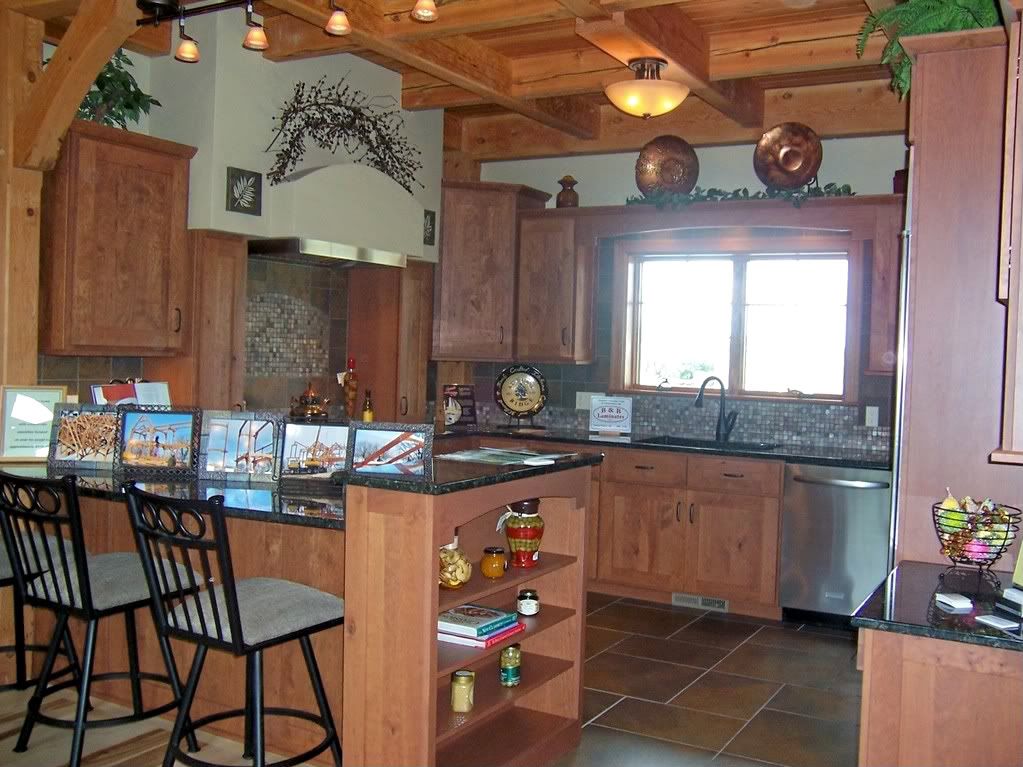 Slate and tile backsplash: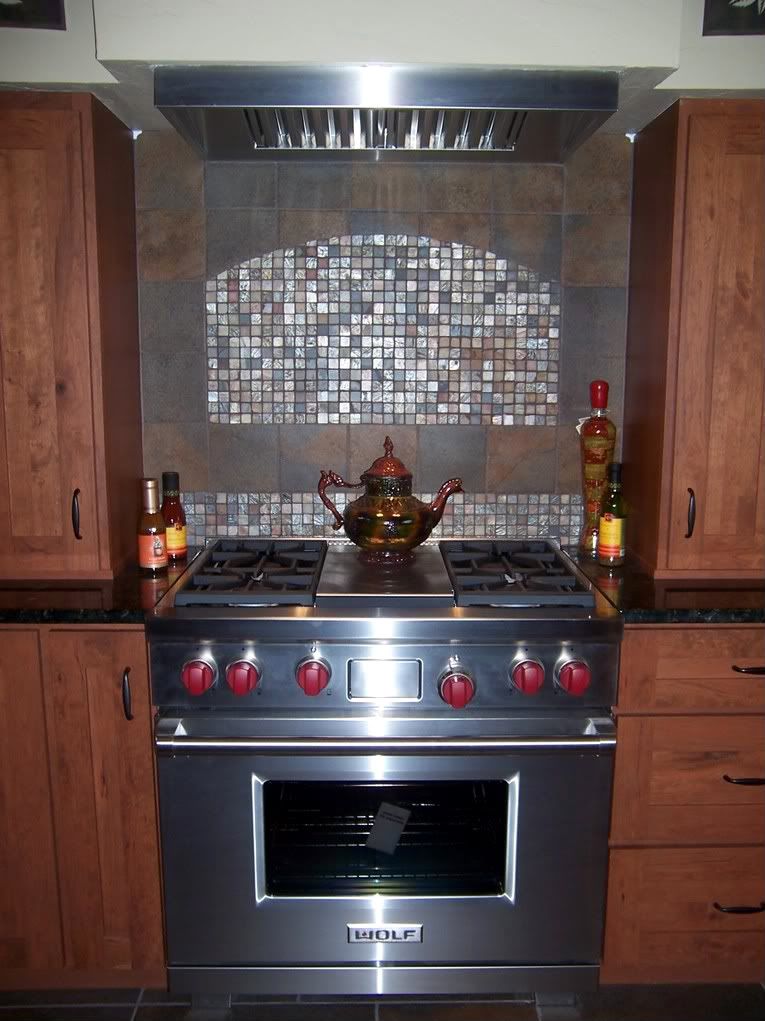 This was the downstairs hallway (the underneath of the loft, basically) taken from the entryway, looking down toward the kitchen/dining area:

The loft–this was taken from the master bedroom doorway, looking down the hallway of the loft.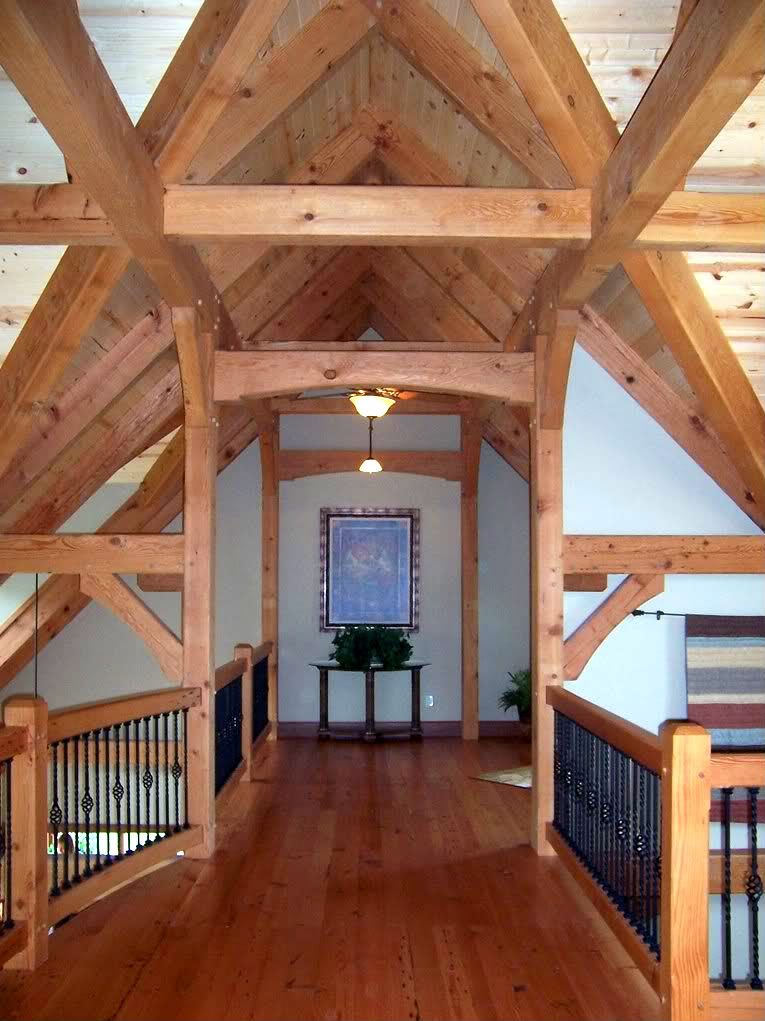 This picture was taken from the loft looking toward the back of the house (the living room window):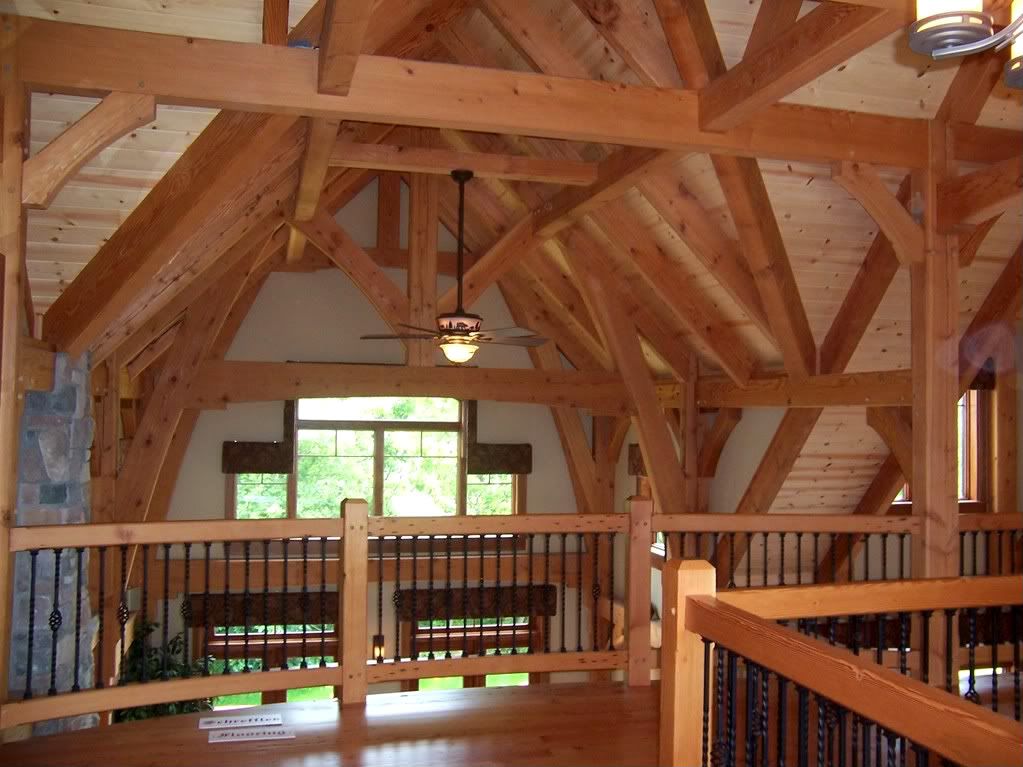 Loft seating area: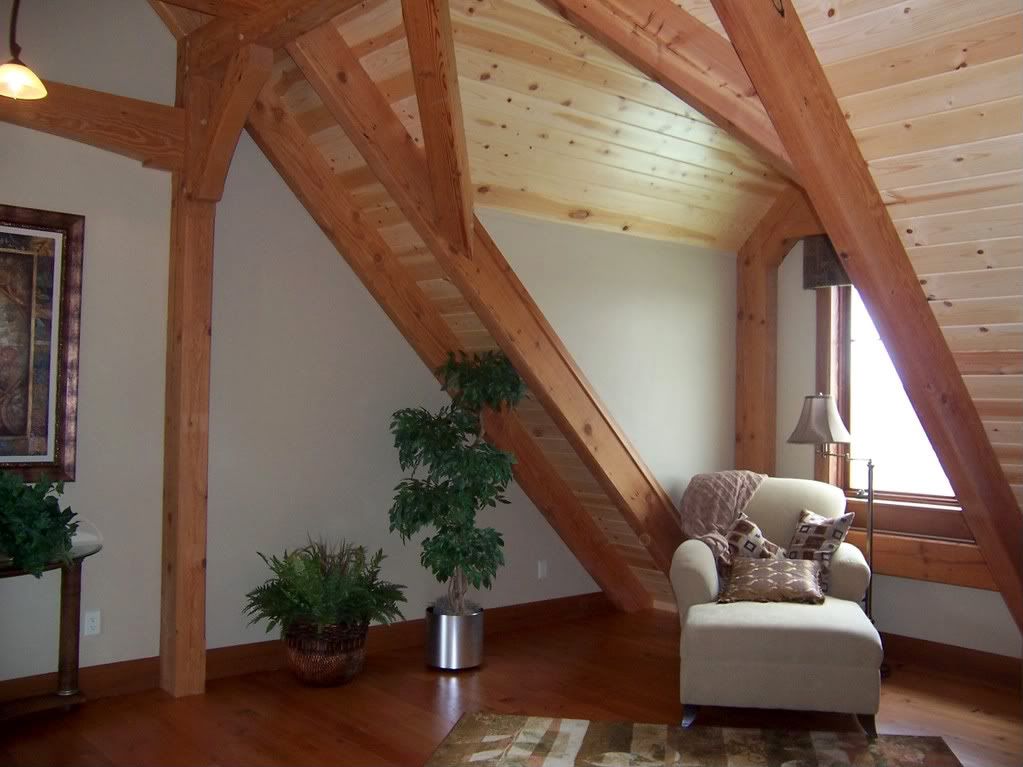 Master bedroom:
Master bathroom:

Lower level living room fireplace: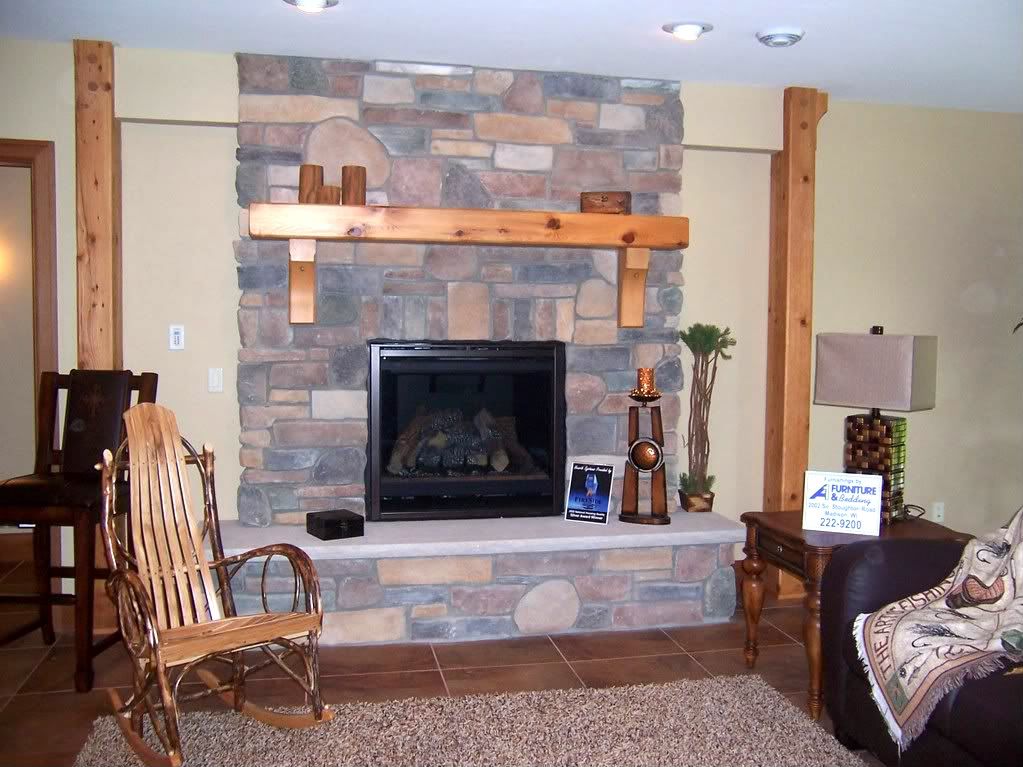 They also had a walk-in cedar closet in the lower level:

This was hands-down the biggest laundry room/mud room I have EVER seen. I'd kill for a mudroom just a fraction of the size of this one! Plus the stairs led up to another finished loft/playroom.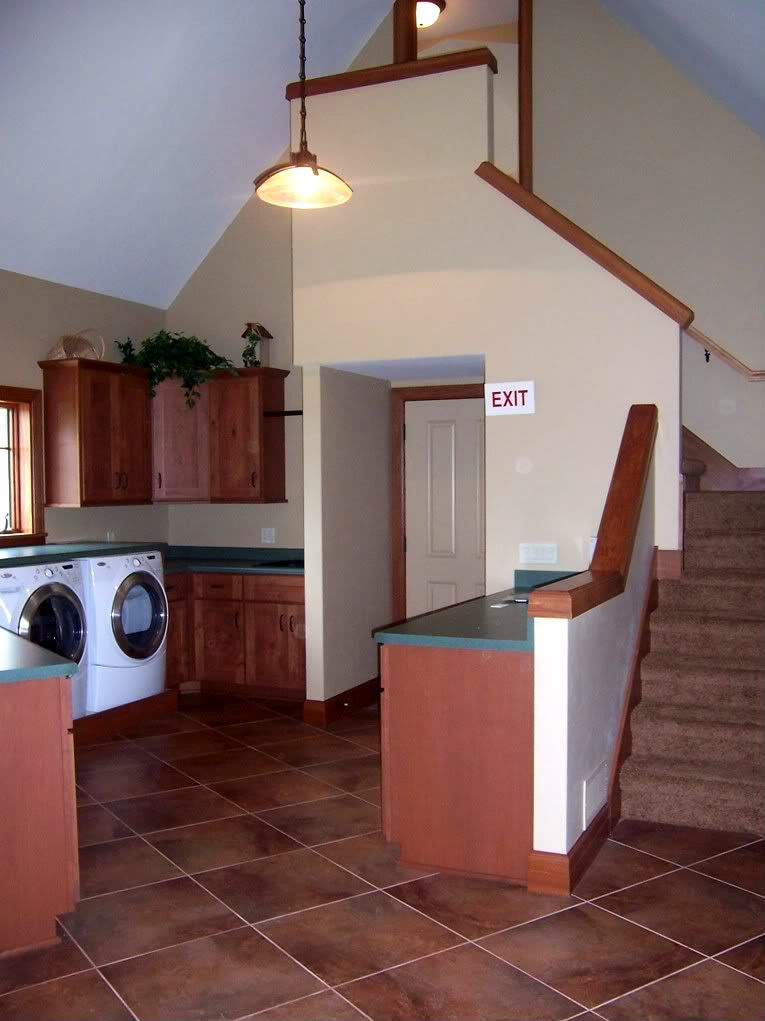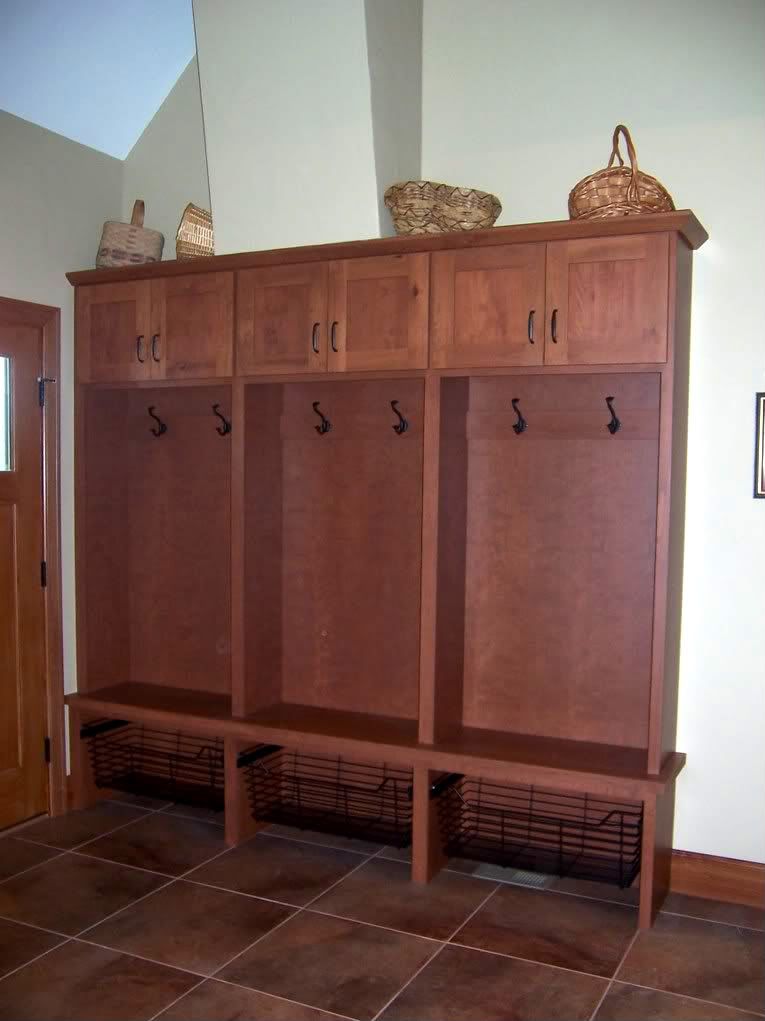 It was really a remarkable house to see!