This is the last 2008 Parade of Homes home I have to share before we move on to the 2009 Homes–and it was my favorite of all of them!
Built by TimberLane Builders and located in the Bristol Gardens near Sun Prairie, WI, this home was custom designed to be Americans with Disabilities Act-compliant. The home boasts over 2,505 square feet of finished area and plenty of room to grow with a large unfinished lower level. It has wide hallways and doorways, amazingly high celings (16 feet tall!) and even an elevator to the lower level. The home is so spacious and beautiful–and not over-done–which made it easily one of my favorites.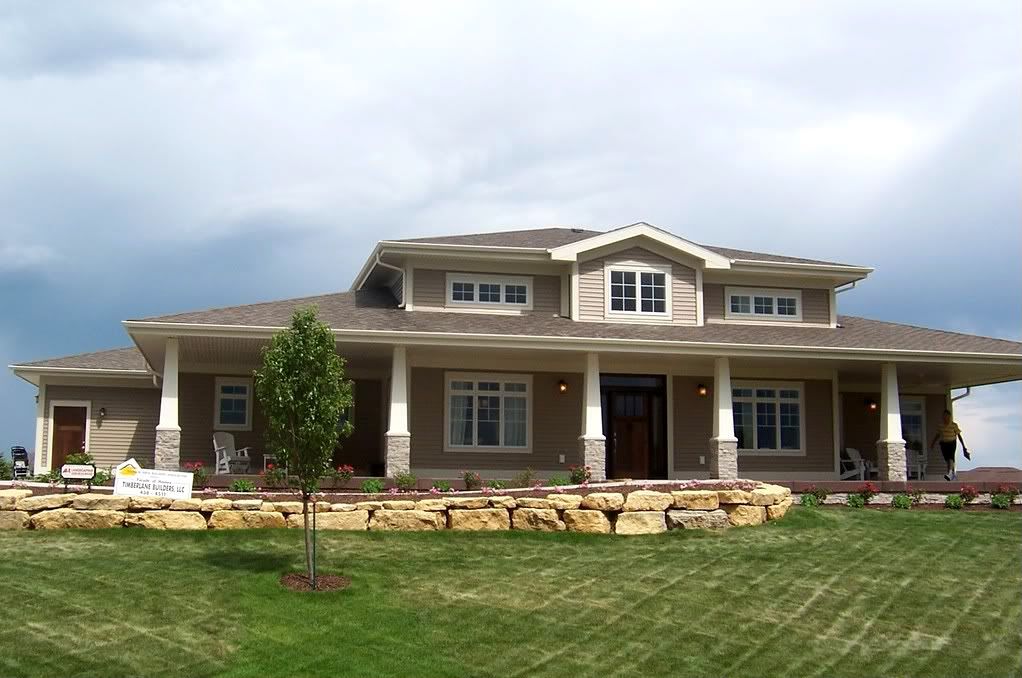 Cute dragonfly door knocker: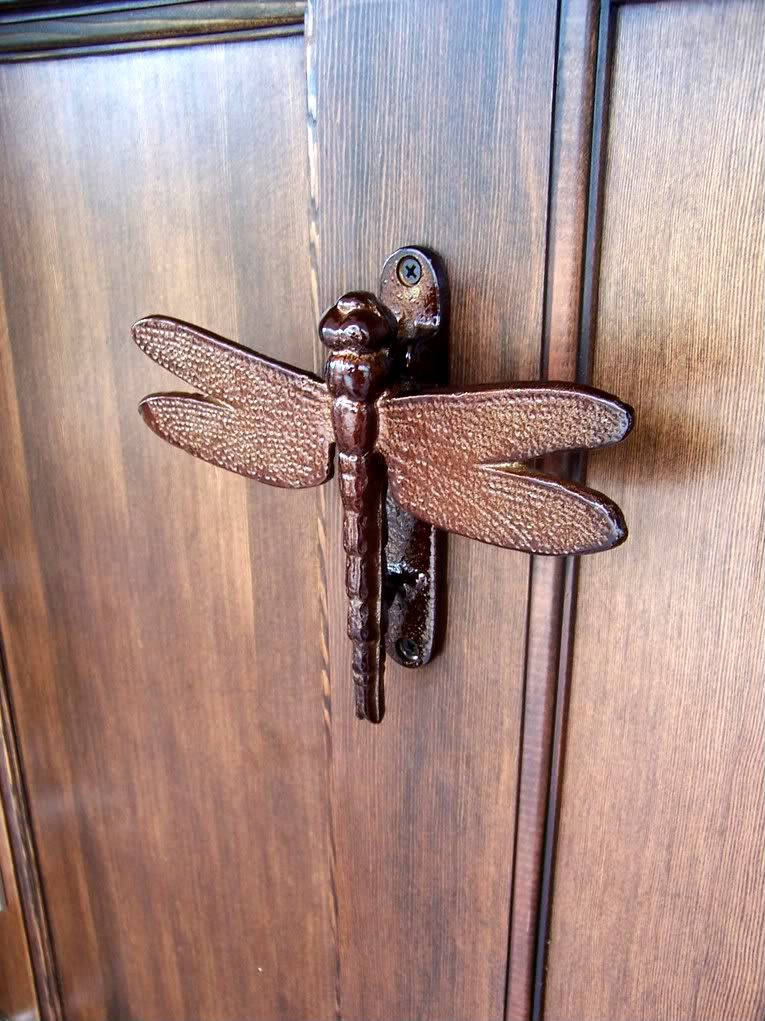 The main area of the house–the entryway, living room, kitchen, and dining room–is just one large room. This is the view into the living room when you first walk in the front door: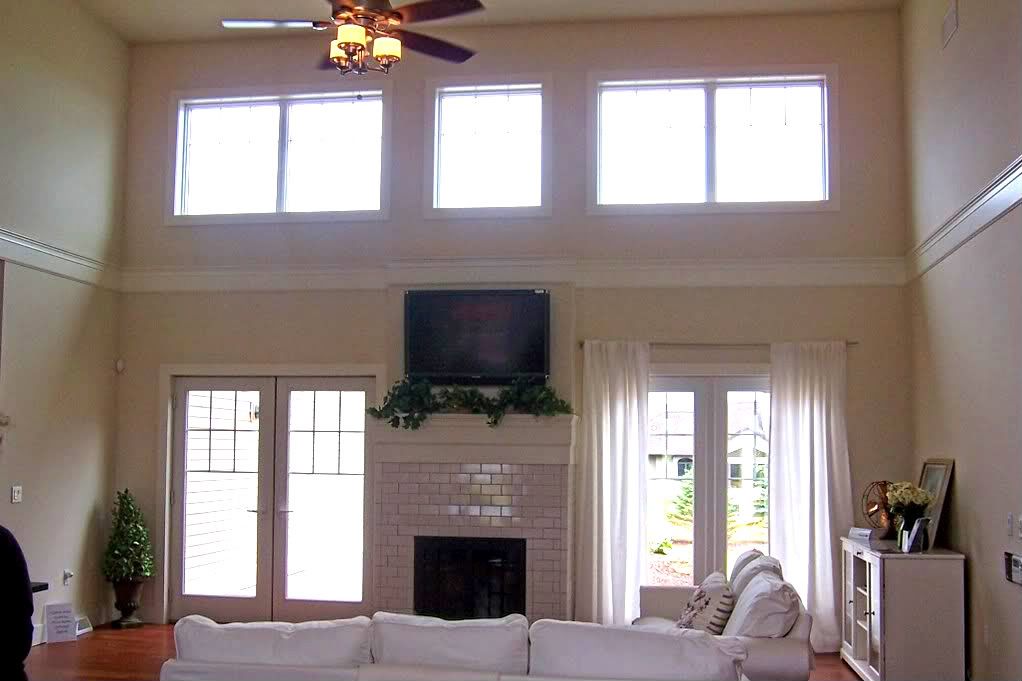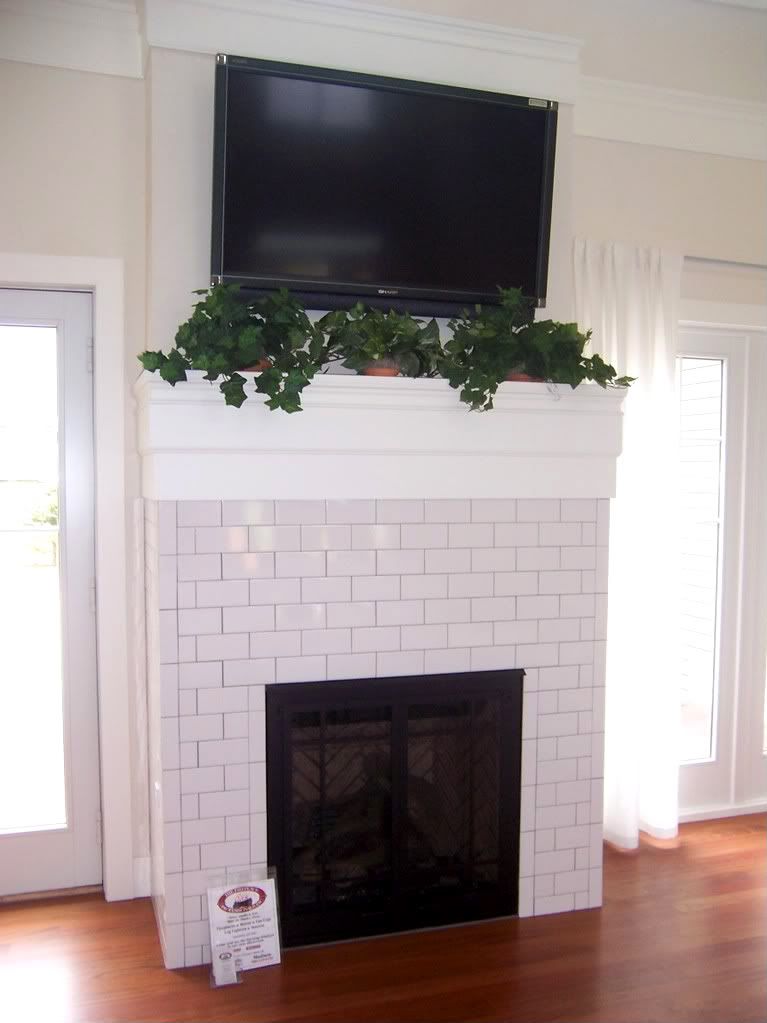 The kitchen is to the immediate left of the living room. The countertops in the kitchen are soapstone: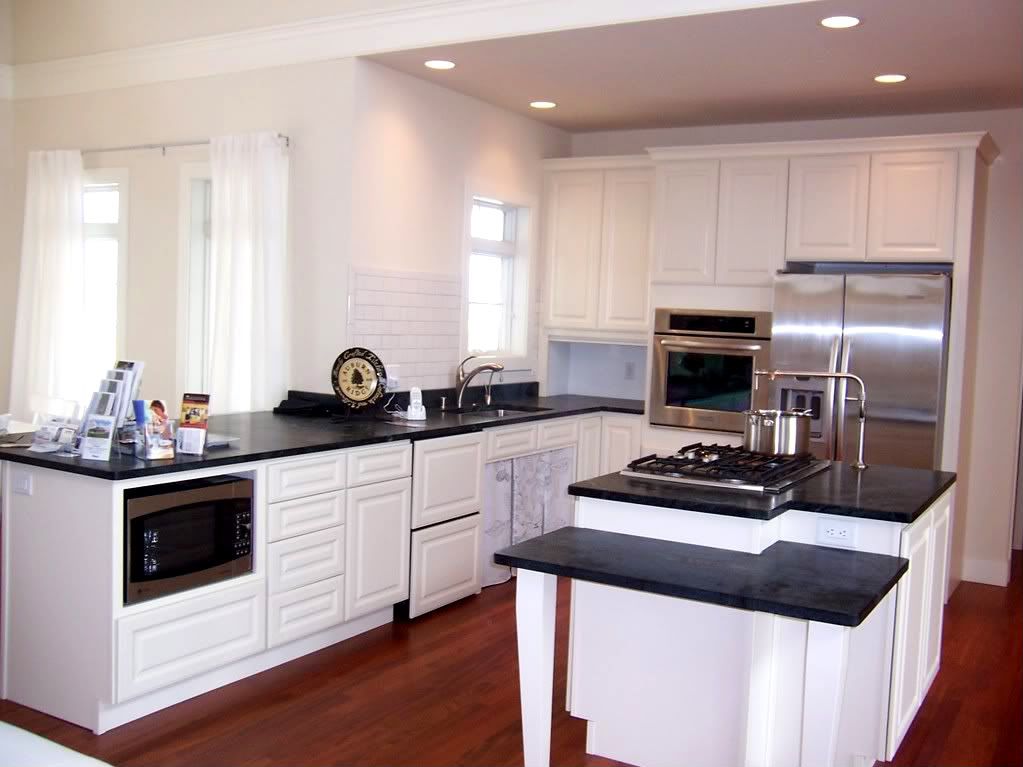 The dining room is located in the front of the house to the immediate left of the entryway: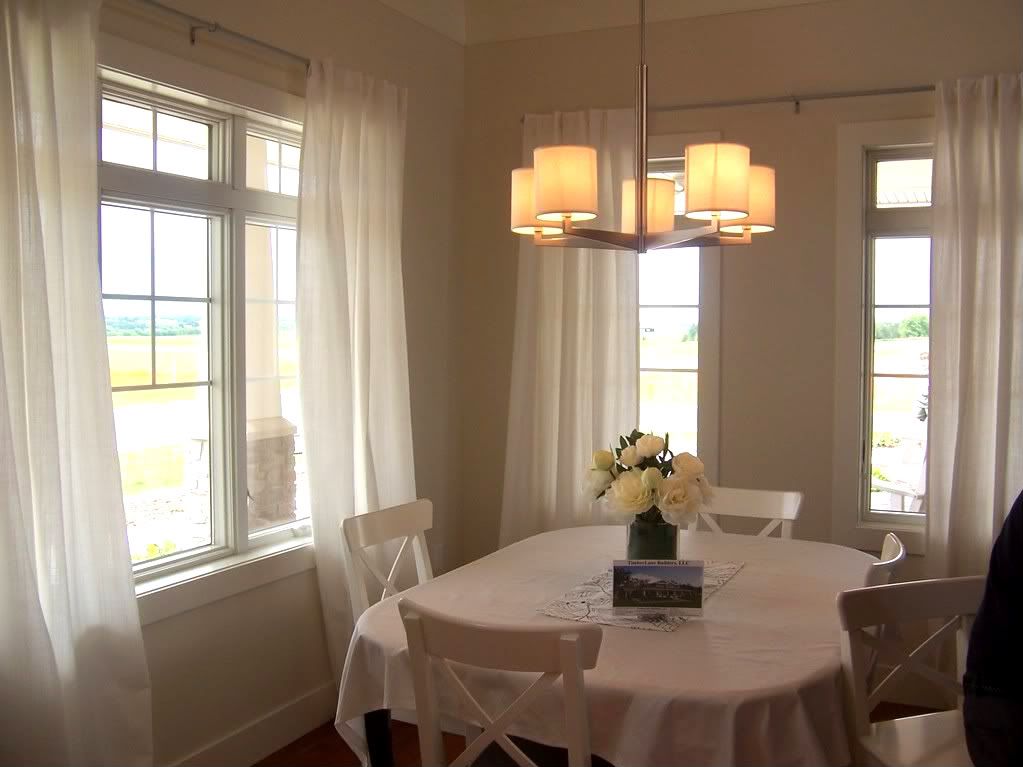 View of the kitchen and dining room from the living room:

This study/library just knocked my socks off. It has a soaring 16 ft ceiling, with floor-to-ceiling built-in bookcases and a ladder on a rail to get to the higher shelves. The ceiling was so tall that I couldn't fit the entire space into my shot, so I just snapped the picture from the ceiling down. You can see the tops of the furniture toward the bottom of the picture which gives you an idea of how tall this room is! The surface area of the room was small, but overall it was gorgeous!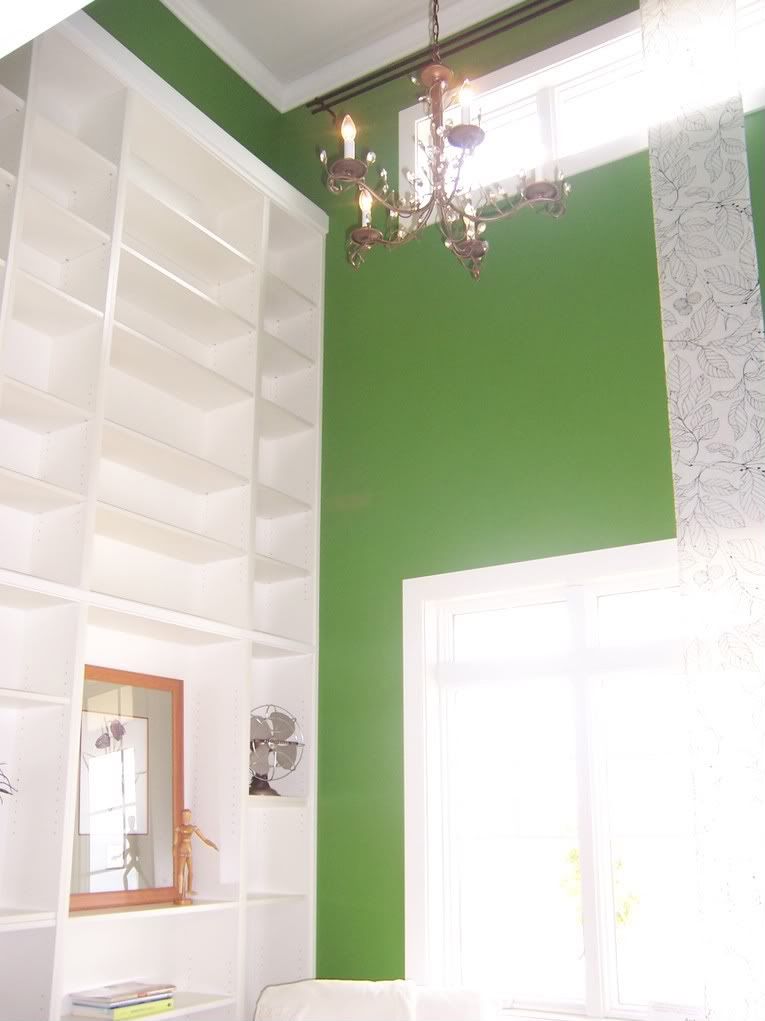 The elevator to the lower level was in the hallway near the great room, and the door opening to the elevator looked just like a regular wooden door–not some industrial metal elevator door, which was neat.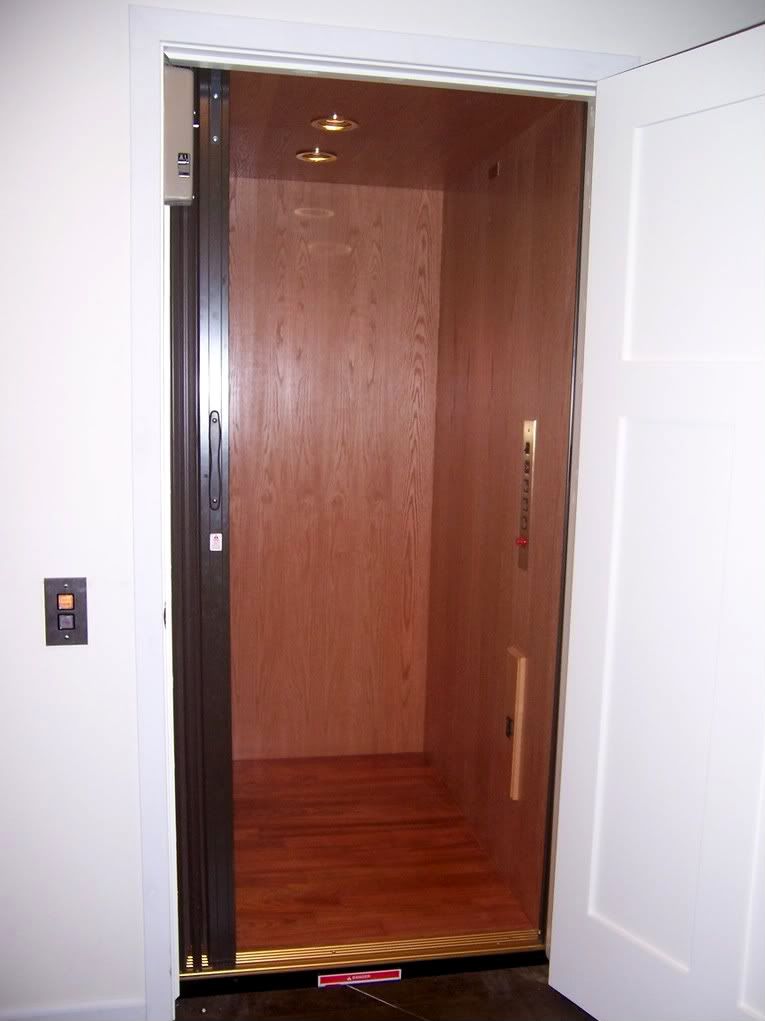 From the living room, looking back toward the entryway. The open door on the right wall is to the study/library, and the open door on the left (the one the person is behind) is the elevator, with the hallway leading to the bedrooms in the background. Just look at those tall ceilings–amazing!

I loved this pendant lighting in the entryway:

The hallways were so wide and spacious, and there was this great built-in shelving unit in the bedroom hallway:

Cute children's rooms: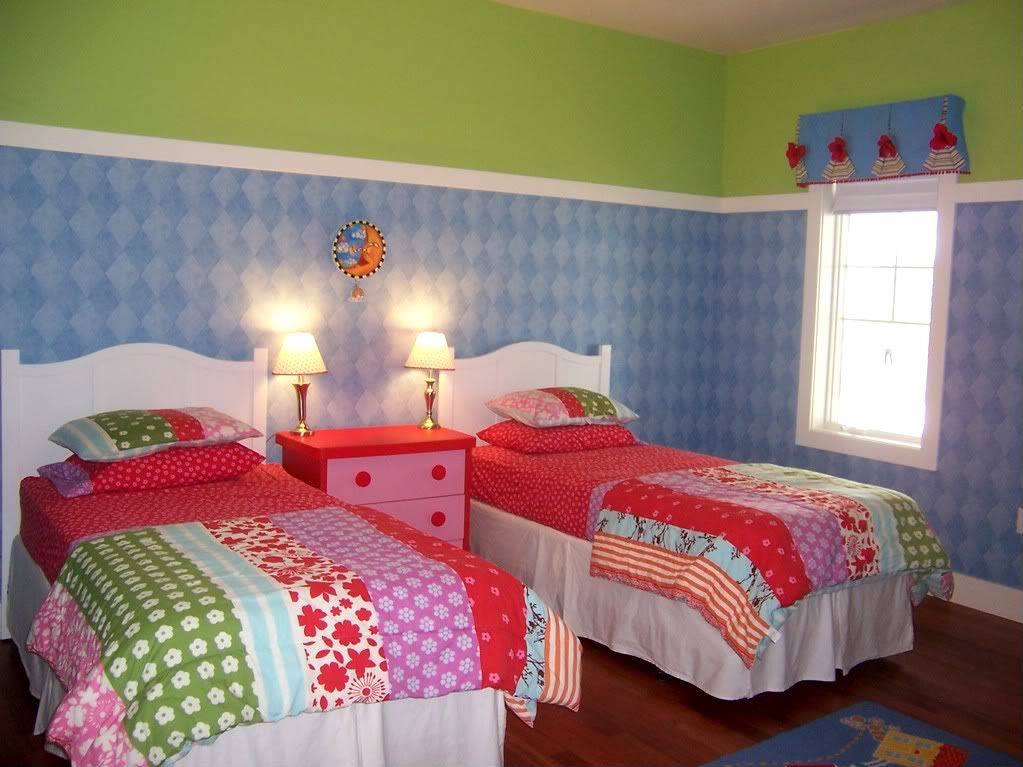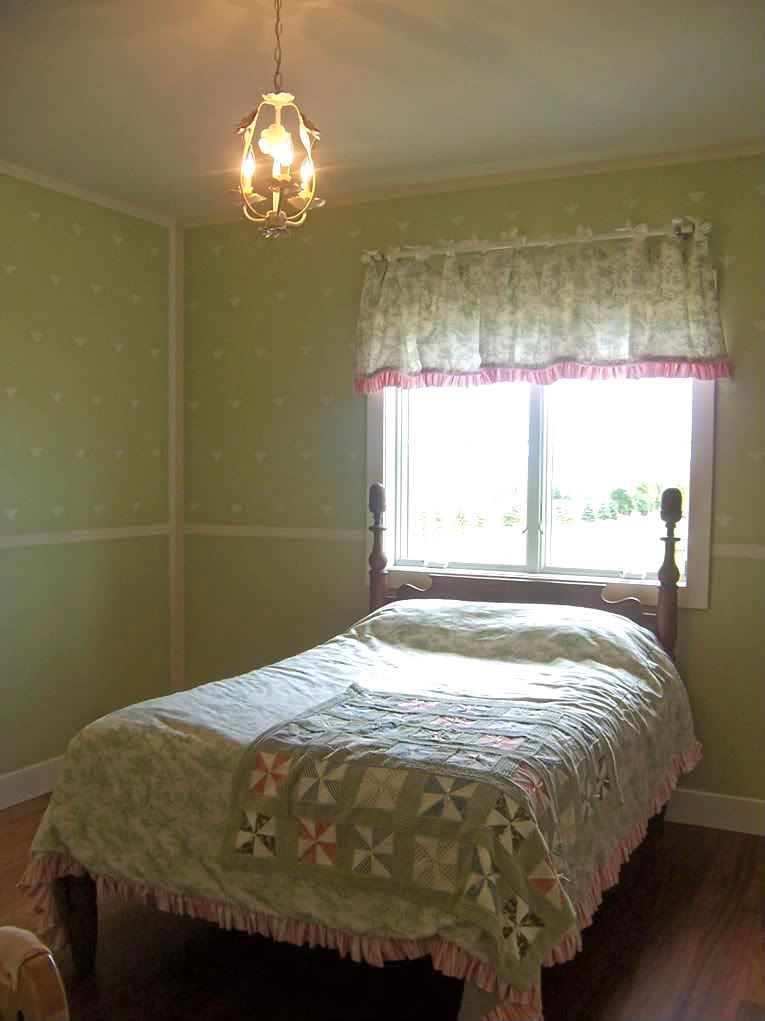 I absolutely LOVED the hand painted tree branches on the back wall of the master bedroom! They were done in a silvery blue/gray color, and the rest of the walls were painted the same blue/gray. It was gorgeous!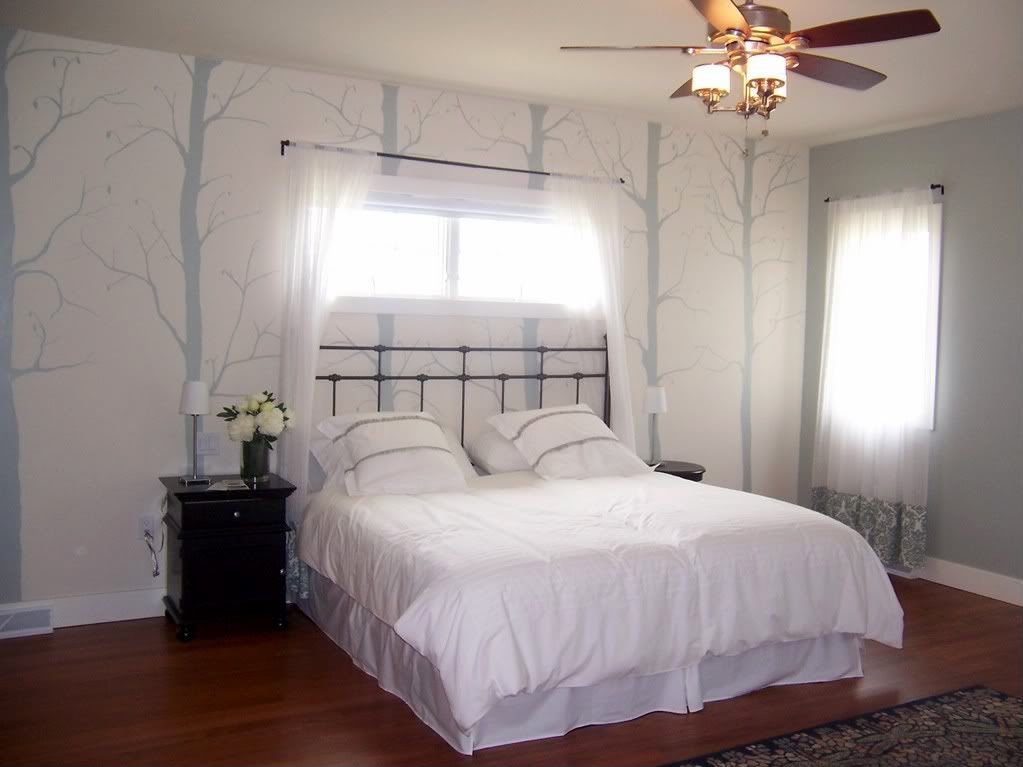 Close-up of those pretty blue trees: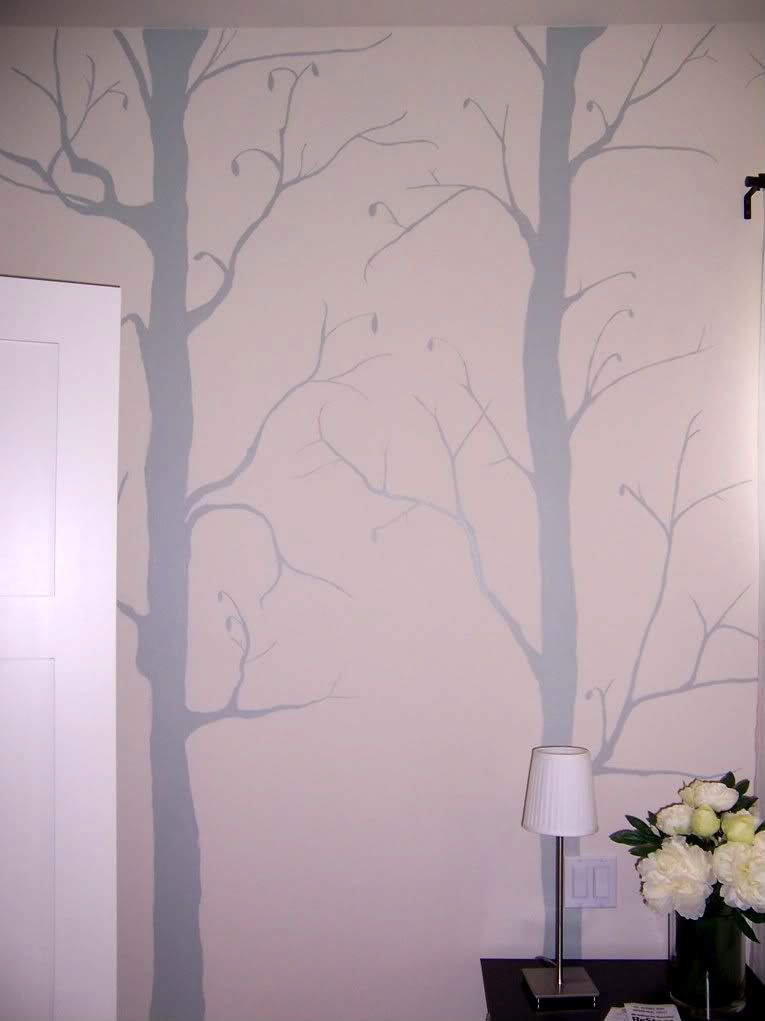 So there you have it–the last of the 2008 Parade Homes I have to show you. Hope you enjoyed them! More to come after the 2009 show!