If you like salty and sweet combinations, this recipe is going to blow your mind. My friend Drew made these for a get together we had a few weeks ago and it was love at first taste. As I was biting into my first one Drew said, "The nice thing about these bars is they're so rich you can really only eat just one."
That night I ate two.
About a week later my friend Jill made a batch and brought some over because she didn't want them all in her house.
That night I ate seven.
Then I decided to make my own batch. It had been about a week since I'd sunk my teeth into one and I was the baby was craving them like crazy. I was so excited to have an entire pan of toffee bars just for G and I to enjoy. Surely a WHOLE BATCH would last us at least a week, right?
Less than 24 hours later they were gone.
All of them.
I hope you're getting the idea here. These bars are THAT GOOD. Don't say I didn't warn you when you're making them every weekend and getting into domestic disputes over who ate the last one (like G and I did yesterday–oh yeah, did I mention I made 2 more batches last weekend?).
Now that I have your interest piqued, let me get those taste buds watering.
What You Need
Saltine Crackers
1 c. Butter
1 ½ c. Brown Sugar
Chocolate Chips
To start, preheat oven to 350 degrees. Next, grease a cookie sheet or jelly roll pan, and then lay out your saltine crackers in a nice orderly fashion: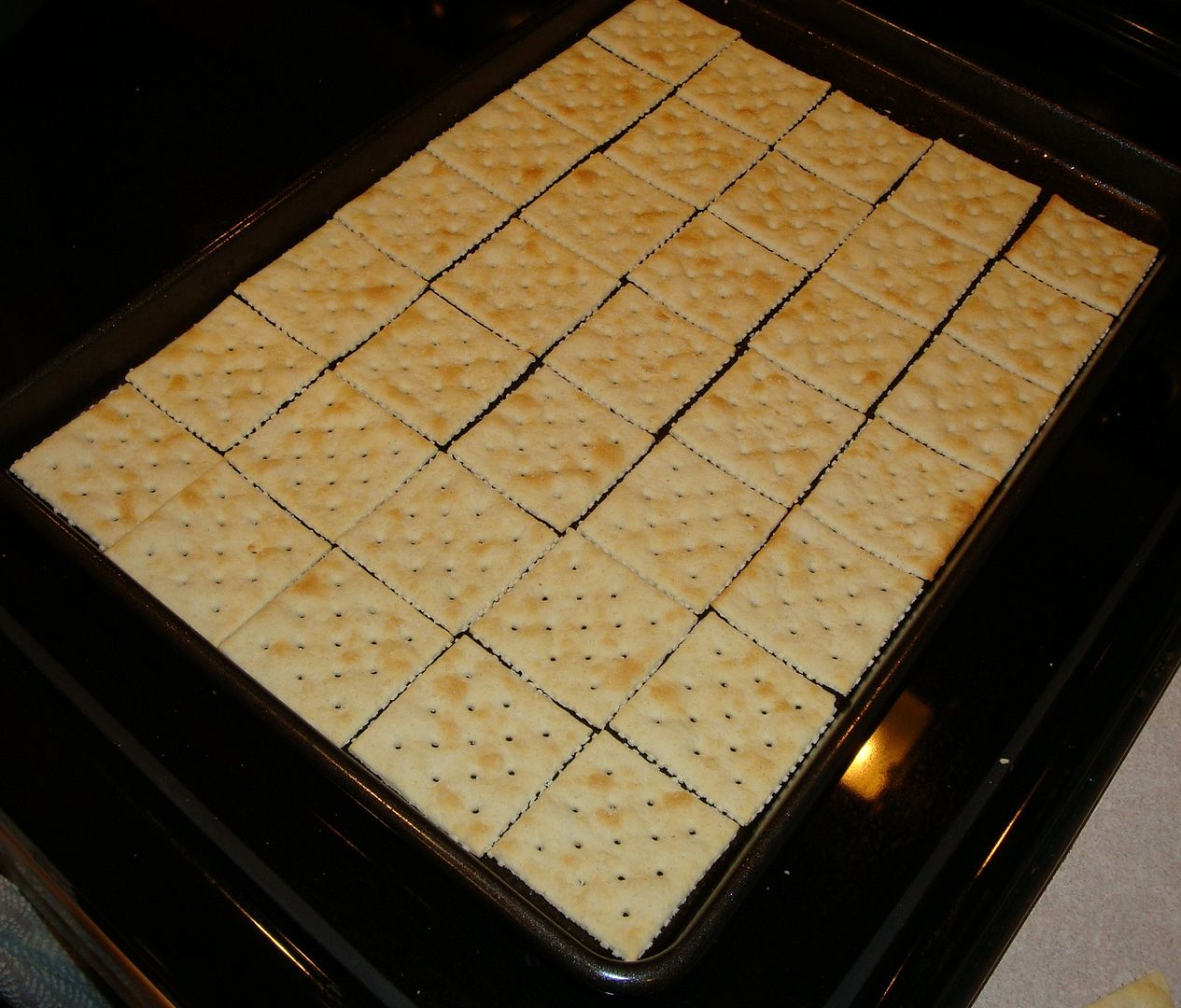 Next, boil butter (the real stuff people–save the margarine for your mama!) and brown sugar in a saucepan for 3 minutes, stirring constantly. I like to melt the butter and brown sugar over medium heat until it's all melted and stirred together, and then I crank it up to high heat and boil for 3 minutes: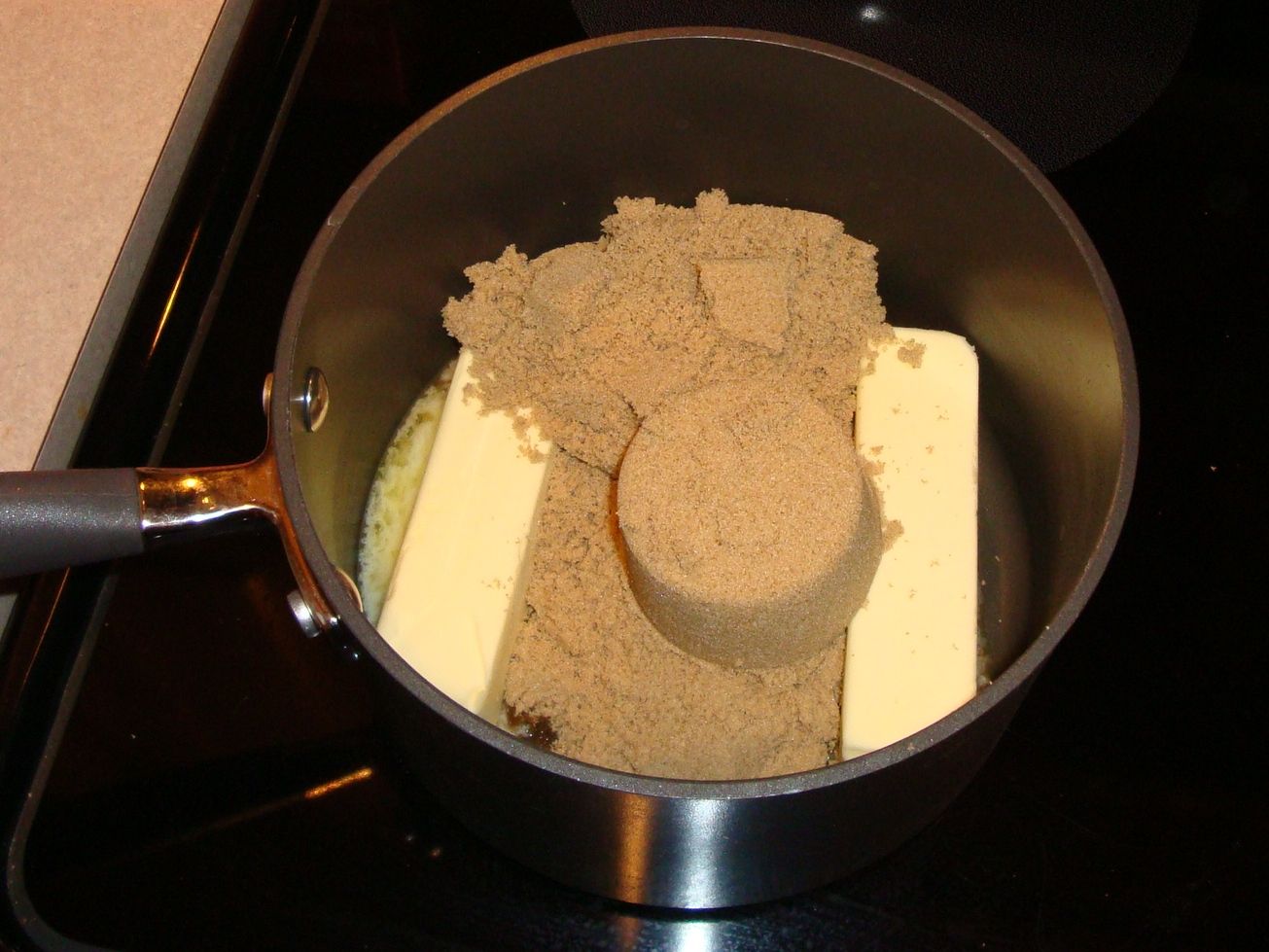 I had to stop stirring for a second to snap this picture, but you have no excuse–KEEP STIRRING!

After you've boiled for 3 minutes, pour mixture over your pan of saltine crackers:

Spread it around nice and evenly. I like to use my purple spatula but you probably only have a boring white one. Hey, don't feel bad. I didn't have cable until I was in my twenties.

Bake at 350 degrees for 4 minutes.
Remove from oven and top with chocolate chips: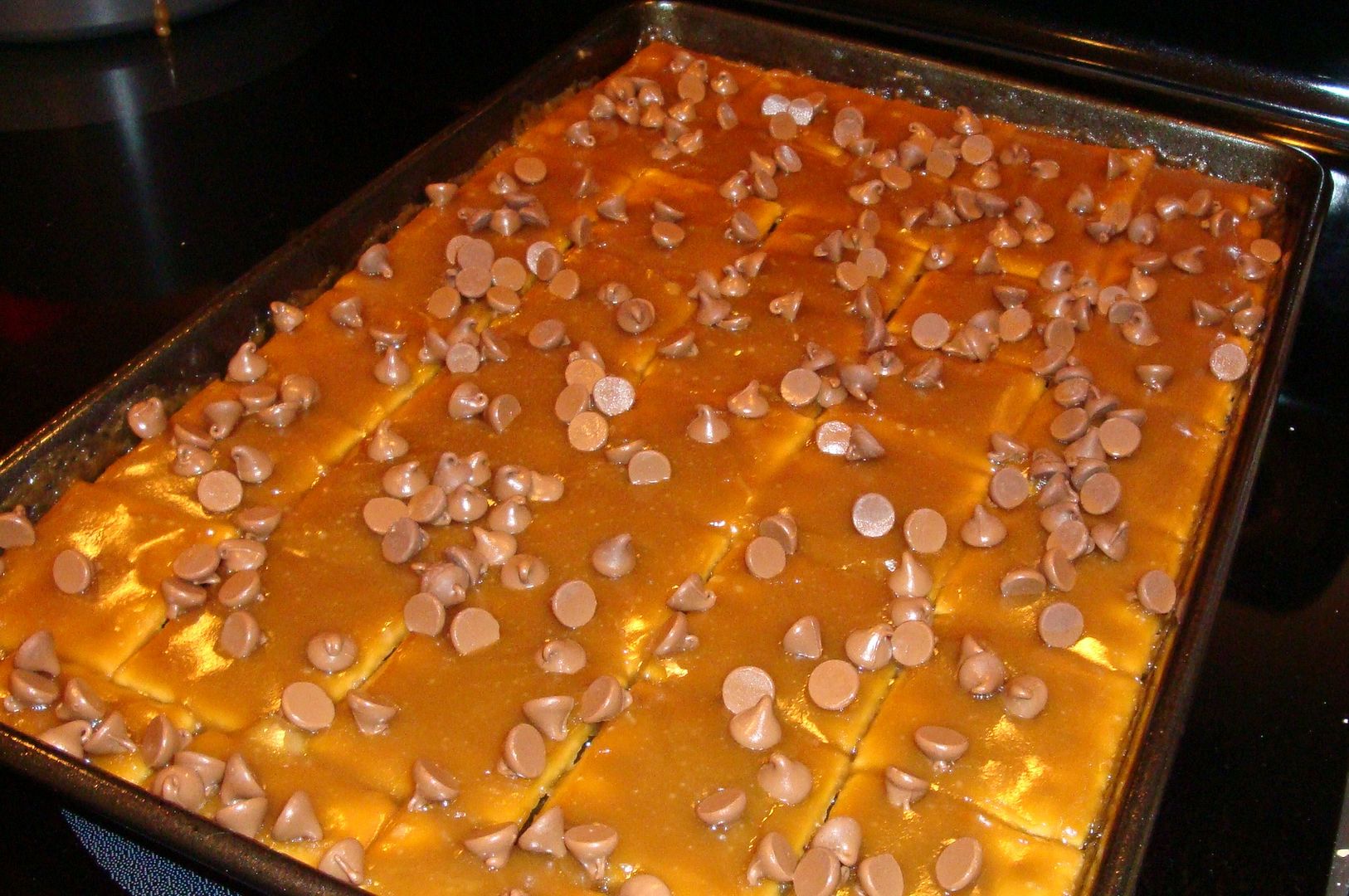 Spread chocolate chips while still warm: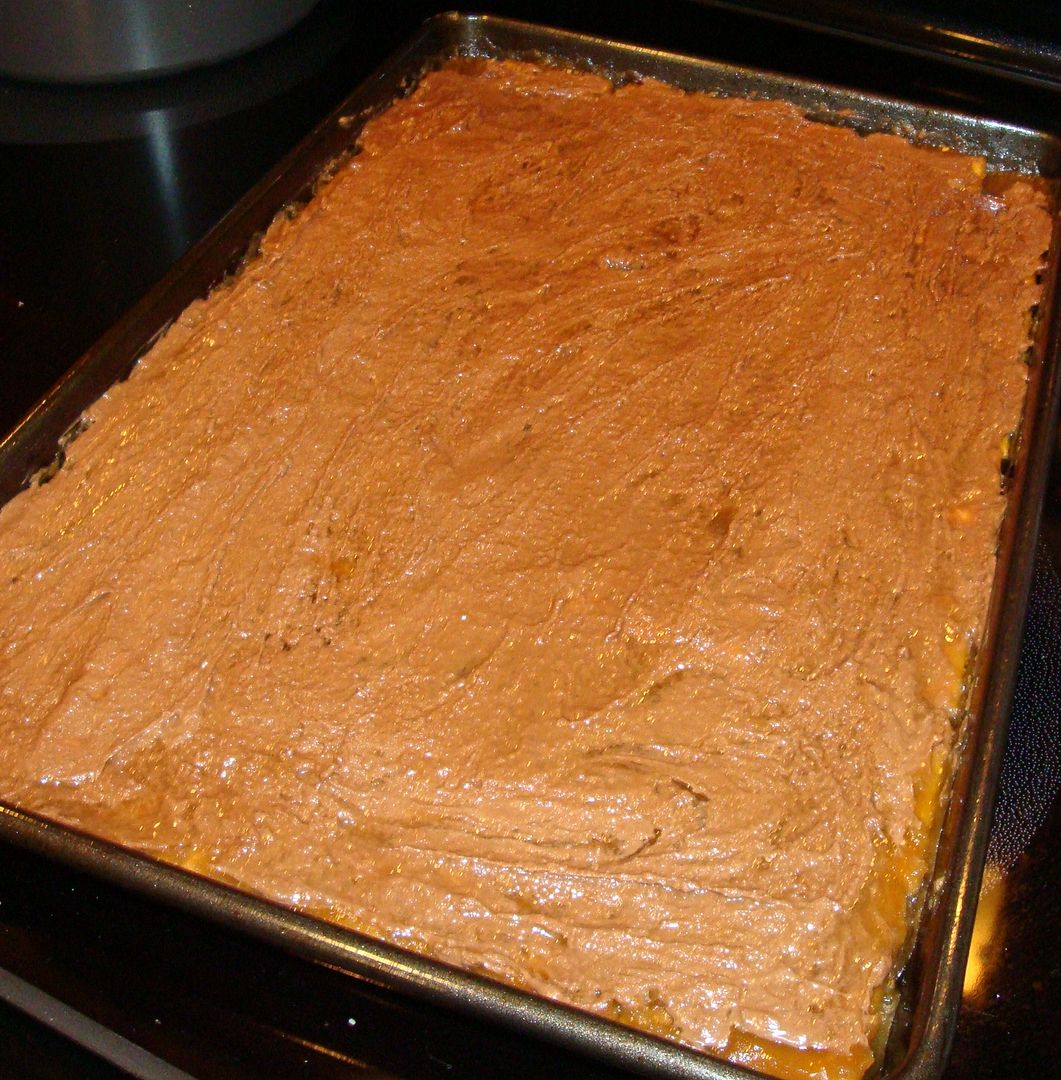 It may not look pretty, but oh my goodness it tastes so good!
I let them cool on the counter for a few minutes and then cut them along the lines of the saltine crackers so one bar is the size of one saltine cracker. After they're cut I put them in the fridge to cool completely. Once cooled completely I eat them all transfer them to an airtight container and keep them stored in the fridge. I had planned to show you a picture of them all cut up and nicely laid out on a plate, but I'm sure by now you're not surprised to hear that we ate them all before I got the picture taken. Maybe next time.
And that's all there is to it! I hope you love this recipe as much as I do. If you try it, let me know what you think!