With how chilly it's been here lately, it's hard to believe that just a couple of weeks ago I was going sleeveless, but here's what I wore to work on my 30th birthday. I've been enjoying accessorizing my bump with graphic tees and belts, but on this day I decided it needed a nice big flower!
Top: Banana Republic
Jeans: Gap
Shoes: Nicole
Flower: DIY
Pregnancy: 25 weeks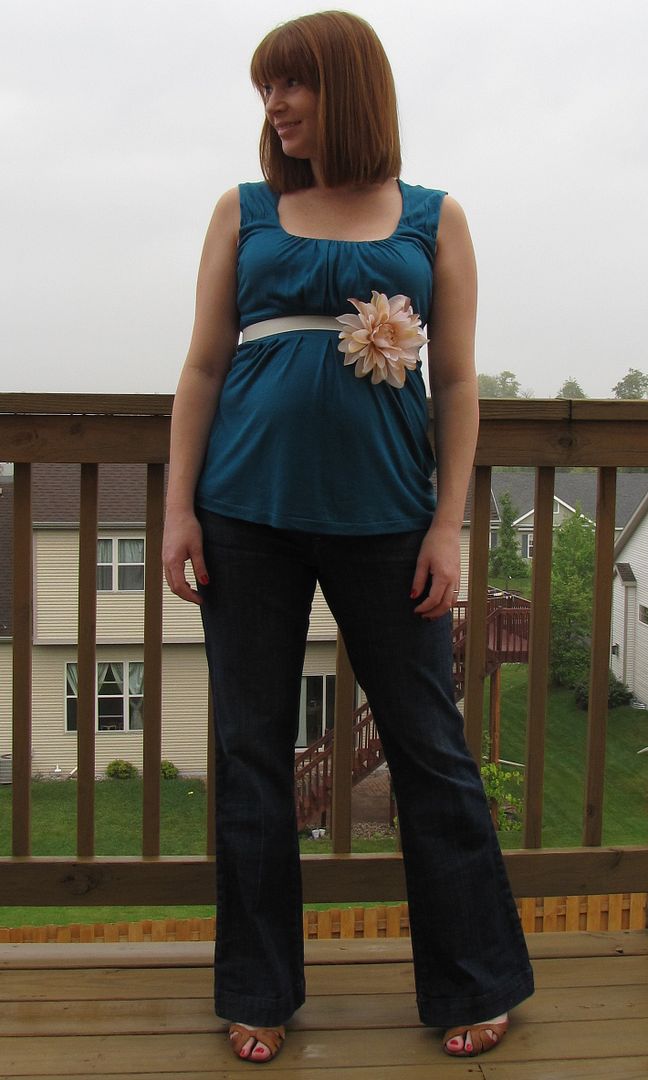 I've always loved oversized flower pins but never wanted to spend the money on them–so I decided to make one myself. I purchased the flower from a craft store and chopped off the stem. Then I stitched a flat pin onto a little circle of canvas. Lastly, I glued and (roughly) stitched the canvas to the flower:
>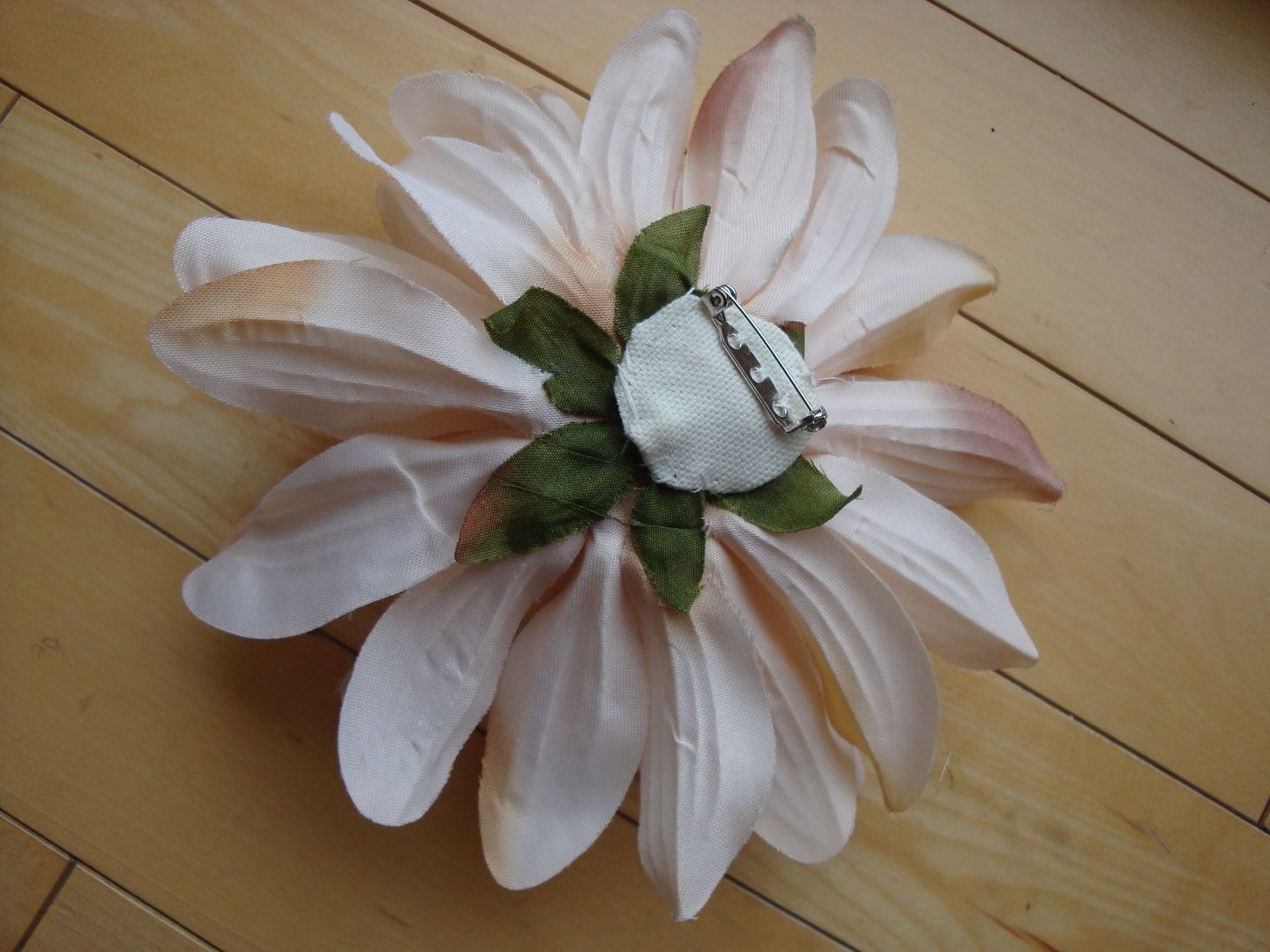 And for less than $3 I had a flower pin of my own!
Not sure which side to wear it on? Here's a tip–put it on the side that won't be in the way of your seatbelt when you buckle it to prevent smushing your pretty new accessory!