I recently received this reader email from Kim about her kitchen makeover and was so impressed with her and her husband's great DIY results that I just had to share!
Hi G&D,
While wasting away in my cubicle at work, I came across your blog one day and got hooked! I am now an avid reader, and wanted to let you know that your sister's kitchen renovation inspired my husband and I to makeover our own! With scrapping our pennies together and courtesy of a little left over wedding money, we were able to perform magic! It's amazing how a little elbow grease and paint can do miracles. Thought you'd enjoy the before and after pictures I attached (please excuse the mess!). Thanks for keeping me entertained! Keep blogging!
Kim
Kim's kitchen BEFORE: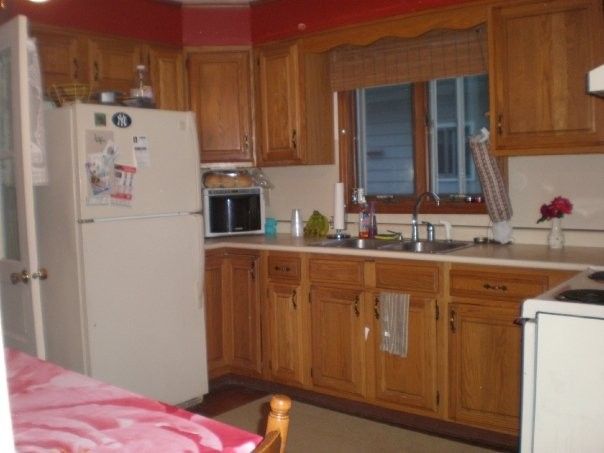 And Kim's kitchen AFTER a little TLC and a lot of hard work: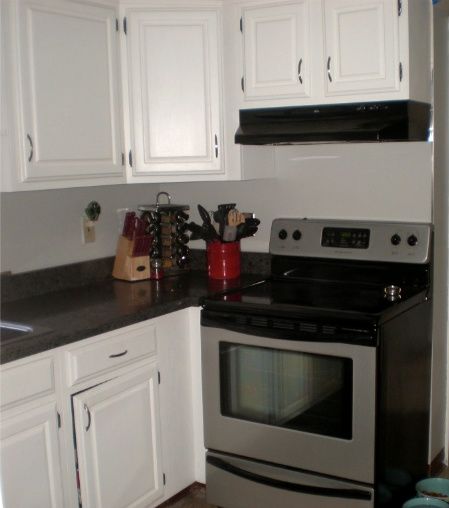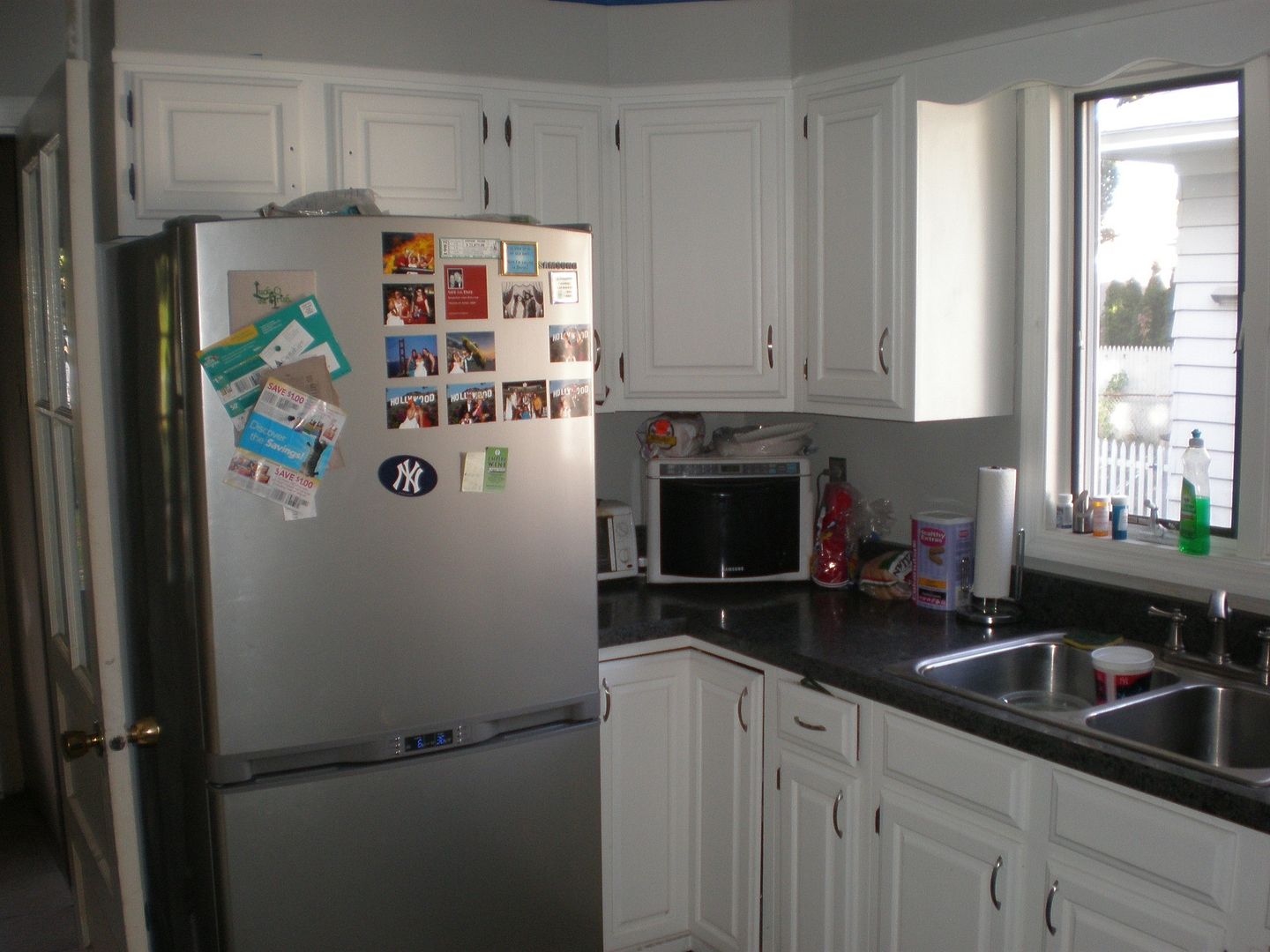 Quite the upgrade, don't you think?
Looking for some more DIY inspiration and tips? Check out Better Homes & Garden's new site DIY Advice. Here you'll find step-by-step detailed instructions for all your home-related projects–from fixing a clogged drain, to installing crown molding, tiling a kitchen floor, and painting special surfaces–this site has everything you're looking for and it's easy to navigate!