Remember how I said I wasn't going to decorate for Christmas this year?
I lied.
I just couldn't resist! My main reason for not decorating was that I didn't want to have to pack everything up and put it away in the midst of trying to take care of a newborn. But I made a deal with myself. I could do just a little something, but only if it didn't require me to dig out any of my Christmas decoration totes from storage.
Enter our mini tree.
I've had this 6 ft. Christmas tree for years. It's the cutest little thing and it's all one piece, so it just sits in a corner of our storage room. Easy to access, easy to put away. All we have to do is unplug it and carry it back downstairs.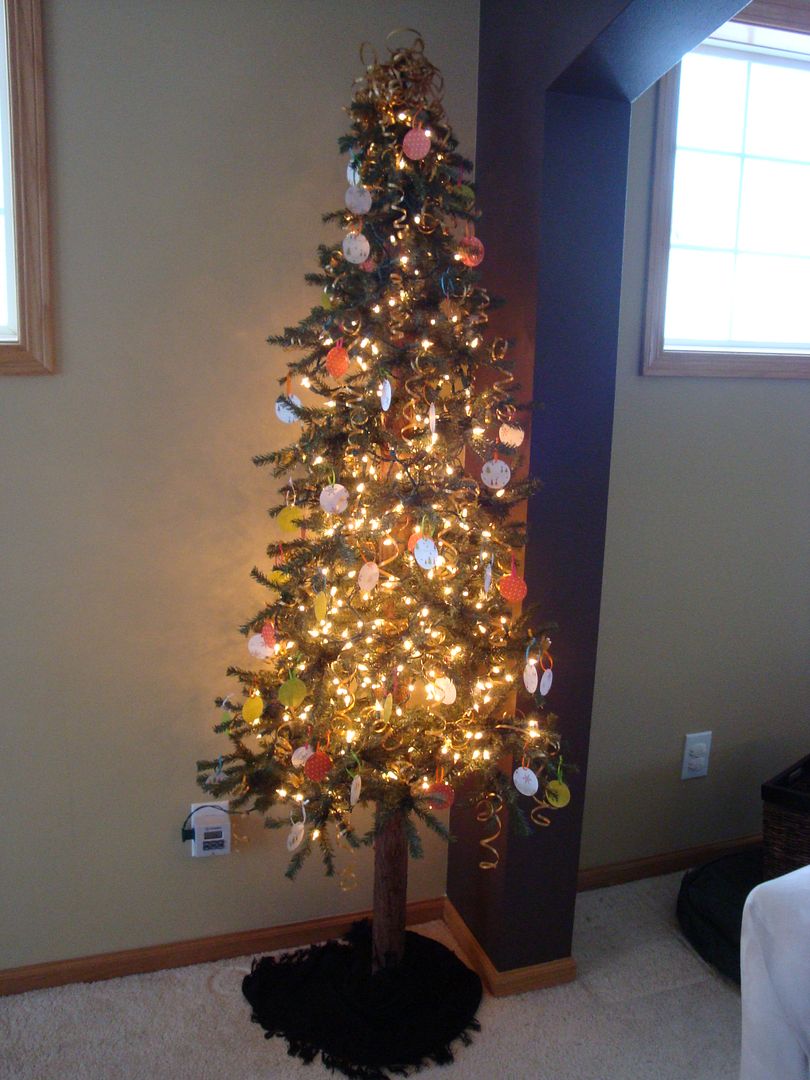 For "ornaments" I punched 2 inch circles out of colorful holiday cardstock and punched a mini-hole at the top to string ribbon through. I finished it off with some gold curling ribbon to give it a little more interest.

And the best part is all these items are reusable! When it came time to wrap presents, I just plucked my little paper ornaments from what I've now lovingly dubbed as "my gift wrapping tree" to use as gift tags, and pulled off the gold ribbon for ties and bows. I got some added use out of the circles when I hosted Christmas dinner for my mom's side of the family last weekend and used them as name cards for the place settings. The leftovers will go in my gift wrapping drawer to be put to future use.
Quick, easy, free–and no tedious clean up!