1. Of course our gorgeous daughter Kate tops the list! Consider her topping the list every single month for the rest of our lives. She is absolutely a dream come true and I am so proud to be her mom. I still have my labor and delivery story to post as well as lots of Kate pictures from over the past few weeks (both are coming!) but for now let me share one of my favorite mother/daughter shots which G snapped on our last day at the hospital. She is such a joy!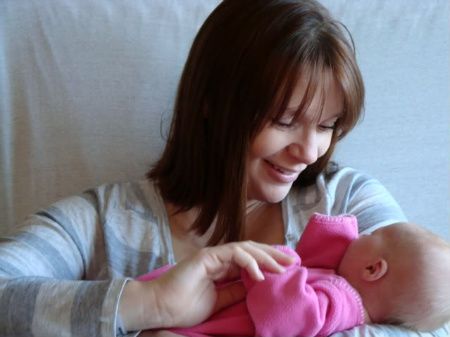 2. The Miracle Blanket.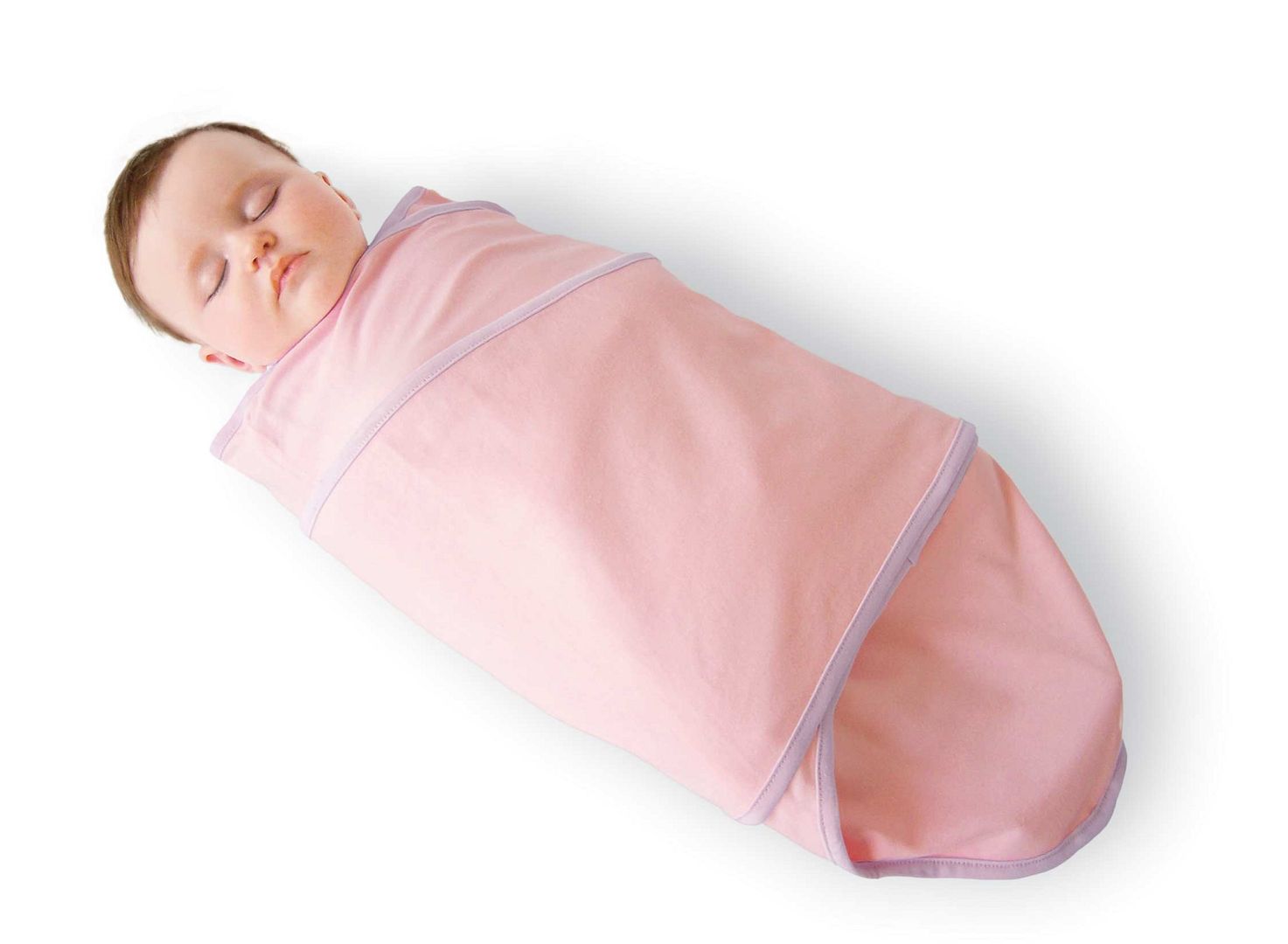 It takes a hell of an ego to call yourself the "miracle" anything, but this is one product that definitely lives up to it's name! We realized right from the start that Kate sleeps so much better when she's swaddled. She is obsessed with her hands and loves having them up by her face, but unfortunately she hasn't quite figured out how to work them yet so she scratches herself, or will catch her eyelids with a finger, or do any number of things that get her all worked up. Even when her fingers are mitted, she'll put them up by her mouth and trigger her rooting reflex (the reflex to eat) and get all upset when she can't find something to suck on. And like all babies, she also has a startle reflex which causes her to occasionally shoot her arms straight out from her body–another thing that disrupts her sleep. We tried swaddling her in blankets and sleep sacks with velcro closures, but hands down (literally!) the best swaddle we've found for her is the Miracle Blanket. It has separate flaps inside the blanket which anchor each arm down before you wrap your baby up in the rest of the swaddle. (See a quick video of how it works HERE.) Kate is so strong–especially when it comes to her determination to get those arms up by her face–and this is the only swaddle we've used that she can't bust out of. When I read the instructions it it said, "It is normal for her to fuss when she is first wrapped–especially the first few times. But don't worry, after a week or so, most babies begin to relax at the mere sight of the blanket." G and I had a good laugh over that one considering that at the time swaddling Kate for bedtime was one of the few times our good little girl would get fussy. But sure enough–after just a few nights she got to the point where she wouldn't fuss when I started the process, and now she will relax her arms without any prompting from me so I can wrap them up and secure them down! Without a doubt she gets her best sleep when she's wrapped up in this thing. In my opinion this blanket is a must-have. G and I have two and we make sure both are clean at all times so we always have a back-up ready in case Kate spits up or pees on one in the middle of the night. If you're looking for a good baby shower gift for a parent-to-be I highly recommend the Miracle Blanket–they'll thank you for it. (Thanks again Beth and Robyn!)
3. Sleepers that zip from top to bottom (versus ones that button).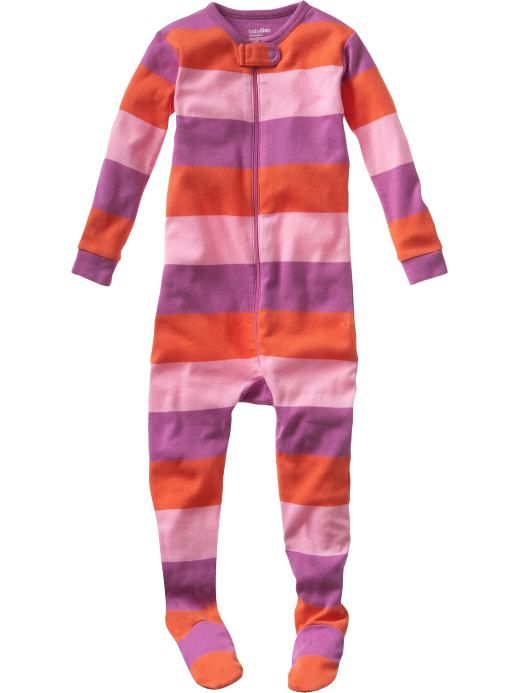 One zipper is so much easier and quicker to work with than a bunch of tiny little buttons–especially for Daddy's big hands. Trust me on this–buy these kinds of sleepers whenever you get a chance and you'll all be much happier at changing time!
4. The Medela Freestyle Breast Pump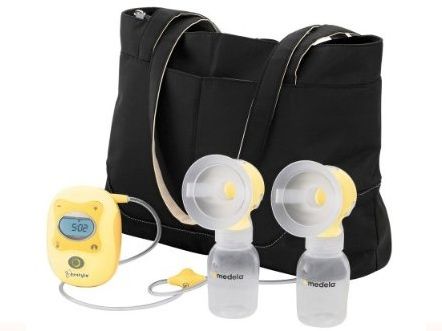 By now you all know I don't shy away from vagina talk. Well let's add boobs to that list, because we're going there. Before Kate arrived I lost a lot of sleep worrying over which breast pump to buy. These damn things are expensive! I knew I'd be going back to work full-time and wanted to pump throughout my day while I was away from Kate, so I was definitely in the market for a double electric breast pump. While researching my options I came across the Medela Freestyle
. It's a double electric pump that's hands-free. HANDS-FREE! The parts just clip on to your nursing bra or tank and the pump clips to a belt you strap around your waist, and you're free to do pretty much whatever you need to do while pumping. It's remarkable! I started pumping in the hospital to help my milk come in, using their double electric non-hands free pump, and let me tell you–after just a couple of 20 minute sessions stuck holding those damn parts to my breasts and not being able to do anything else–drink a glass of water, scratch my face, touch Kate–I was pretty frustrated. This was by far our biggest baby-related splurge (it retails for almost $400, but luckily I had some coupons which brought our price down to about $275) but it was totally worth it. Now when I pump I can wash dishes, fix something to eat, do laundry–heck, I've even driven while pumping! If you're in the market for a double-electric pump I don't think you'll be sorry if you decide to splurge on this one.
5. Muffins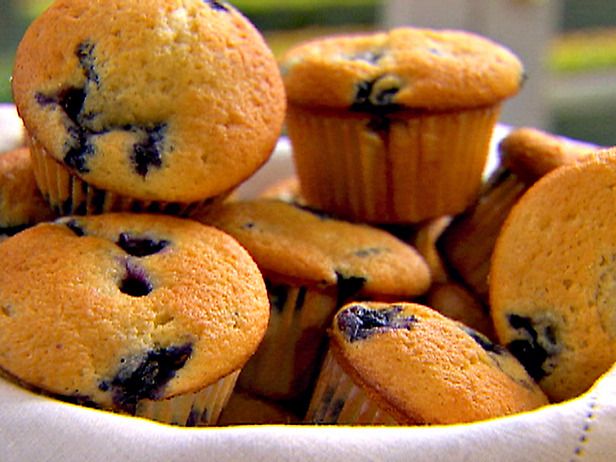 We've been so blessed with friends and family bringing us all sorts of delicious food these past few weeks. It's been such an amazing help not having to worry about fixing meals and being able to spend more time focused on Kate. I think my favorite thing we've received has also been one of the simplest–muffins from my friend Saz. They are the perfect thing to grab during that very brief window where you have a second to stop and realize you're hungry, but when popping something in the microwave for even 1 minute seems like it would take too long. I've decided muffins will be on my list of things I plan to bring new moms and dads from now on. They're perfect!