I'm going to try really hard not to be That Mom that posts hundreds of photos of her kid that no one but her really cares about. But so many of you have been banging down my blog door demanding more Kate photos, so I like to think I get at least one free pass.
I took these pictures one morning when Kate was almost 2 weeks old. Enjoy!
Sleepy girl:

When those hands are free it's a pretty safe bet they're up by her face:

Just starting to wake up–and wondering why Mommy has a camera in her face, I'm sure: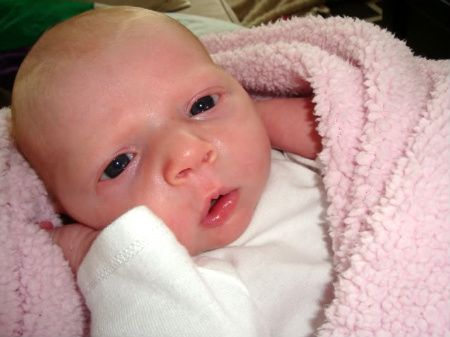 This is the face she makes when she's tooting or pooping–it totally cracks me up!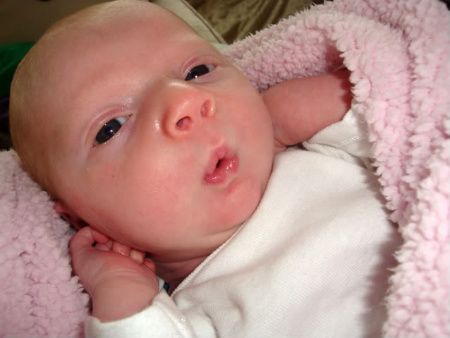 More toots!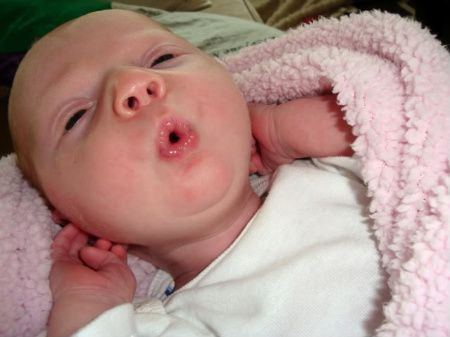 I'm pretty sure in this one Kate is thinking, "I can't believe you just took all those pictures of my Toot Face, Mom."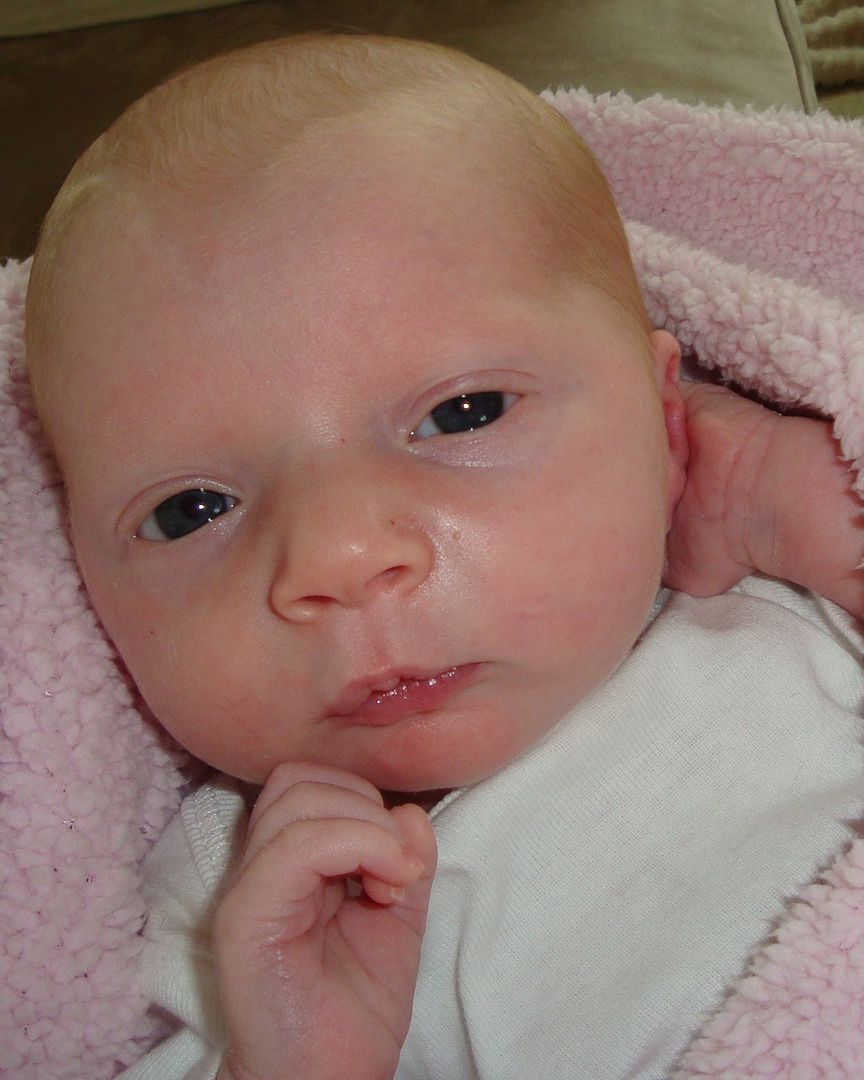 Sleepy smile: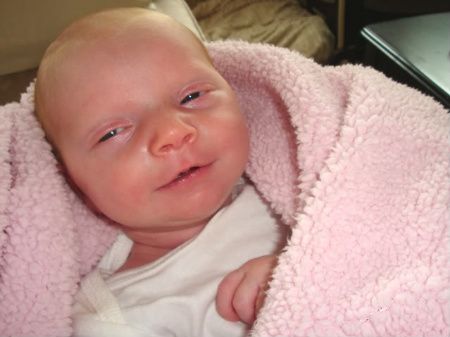 Happy girl: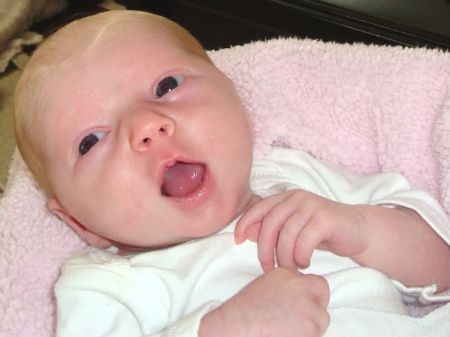 And our current favorite: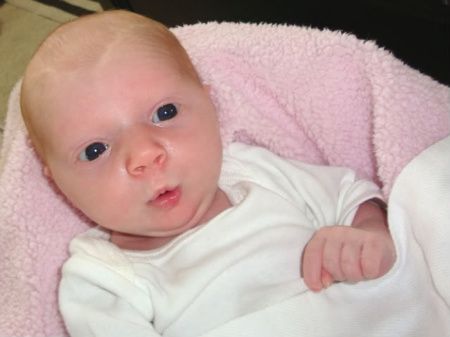 She's just so much fun!