1. You are all going to hate me for this, but…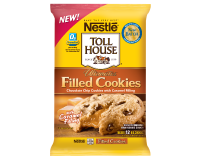 Nestle's Ultimates cookies are ridiculously amazing. They are pre-made YUMMY chocolate chip cookies with caramel inside. Caramel! All you have to do is throw them in the oven to bake–and then just try to restrain yourself from eating them all. You can't do it. It's impossible. They come in packages of twelve and G had 9 of them eaten within an hour.
2. Chenille Mary-Jane Slipper Socks from Old Navy.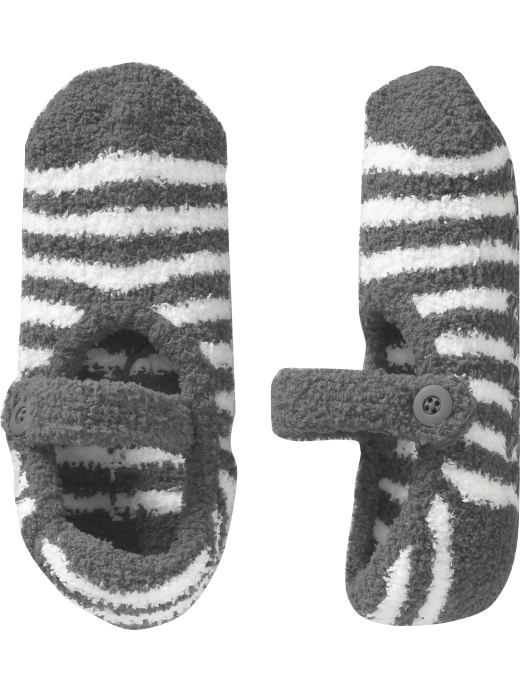 I got these for my hospital stay when I delivered Kate and they are just the coziest, softest things! Plus they have little grippers on the bottom which I really like. I now have a couple of pairs and I wear them around the house daily.
3. This boyfriend cardigan from Old Navy.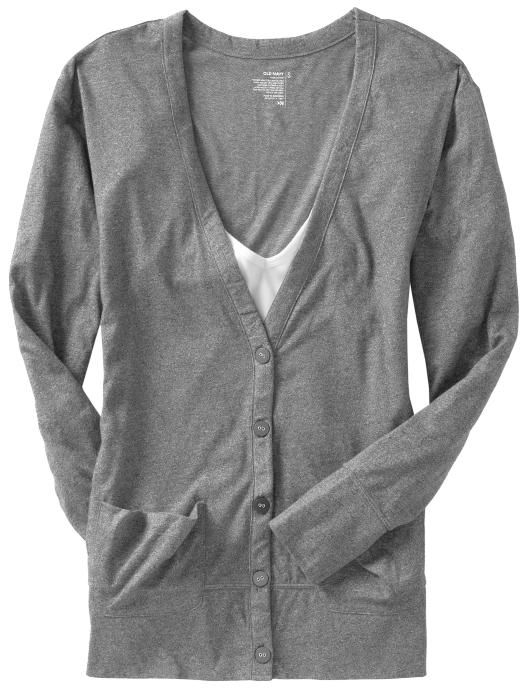 Now I know I said about a year ago that I wasn't going to buy any more cardigans, but I couldn't help myself. This one is so soft and made out of T-shirt material so it's the perfect amount of comfy casualness–I just had to have it. And once I got addicted to one of them I may or may not have needed to buy 2 more. I have this (irrational?) fear that my closet has a cardigan quota–only I don't know what that number is, so one day I'll walk in with yet another cardigan and the whole place will implode.
Luckily for me 29 is not that number.
4. Cougar Town.


I love this show. It's about a 40-something woman's life after divorce. Courtney Cox's character "Jules" is lovable and her sidekicks are hilarious! Even the ones you think would be lame–like the loser ex-husband, and the ditzy blond–have won me over. My favorite is Ellie–the bitchy yet endearing best friend. I love bitchy yet endearing. Such a great combination. It's a great show, so check it out if you're looking for something new!
5. Straight teeth! I'm thrilled to say I got my braces off yesterday and I just love my new teeth! Unfortunately Google Images doesn't have any pictures of my new teeth on file yet so photos will have to wait. But trust me, they look fabulous. Of course you realize this means I'm now vainer than ever, right? Not to mention very smiley.