Kate: 13 Months
Poor little Kate had a rather rough time being 13 months old.  She got her very first cold which she just couldn't shake.  After weeks of dealing with a hacky cough and runny nose, things took a turn for the worse and she added "nasty, gunky ear drainage" to her list of symptoms.  At this point the nurse recommended we bring her in and she finally got the help (yummy pink antibiotics!) she needed to feel better.  Kate was able to kiss that cold goodbye…just in time to say hello to her one-year molars busting through her gums.  Ouch!
Kate's biggest thing this past month has been asking, "What's that?" only for her it sounds more like, "Whassat?"  All day long she asks, "Whassat?"  "Whassat?"  "Whassat?"  Each time we answer you can see her busy brain hard at work as she catalogs all these new and incredibly important pieces of information.
Kate's Favorite Things
Ibuprofen (damn molars!), little bottles and tubes (like travel-sized lotions), tupperware, measuring cups and spoons, Cheerios, and books.  She also loves playing at or on the stairs and carrying around her socks and her beloved bunny
(both seen in the video below).
One of Kate's favorite games is when we sit on the landing and toss things (usually balls) up the stairway and watch them roll or bounce down.  One morning Kate was trying to carry her big teddy bear up the stairs.  When she accidentally let go and it rolled down she burst into a fit of laughter…so of course I grabbed the video camera and started tossing poor teddy up the stairs for Kate's entertainment!
Milestones
We weaned Kate off her morning and bedtime bottles, so she is now bottle-free!
Kate continues to test out walking, although it's still not her preferred method of getting from point A to point B.  You can see her taking a few steps at the end of this video of her dancing with G:
Kate's Schedule
6:30am:  Kate wakes up and is offered milk from her sippy cup.  Then we play and read books until breakfast, or until she needs to leave for daycare.
8:00am:  Breakfast, followed by more play time.
9:00am:  Morning nap.
10:00am:  We wake Kate from her morning nap (if she hasn't already woken up on her own) and then she has her morning snack.
10:30am:  If we have errands to run we usually try to do them at this time.  We like to get Kate out of the house for a bit–even if it's just a quick trip to Target.  If we stay in we usually spend this time listening to music and playing.
12/12:30pm:  Lunch, followed by play time.
1-3pm:  Afternoon nap.
3pm:  Afternoon snack, followed by more play time (it's a rough life).
5:30pm:  Dinner, followed by play time.
6:30pm:  Time to get ready for bed!  Kate has a bath (if it's a bath night), her sippy of milk, we read a book, say prayers, and she's in her crib by 6:45/7pm.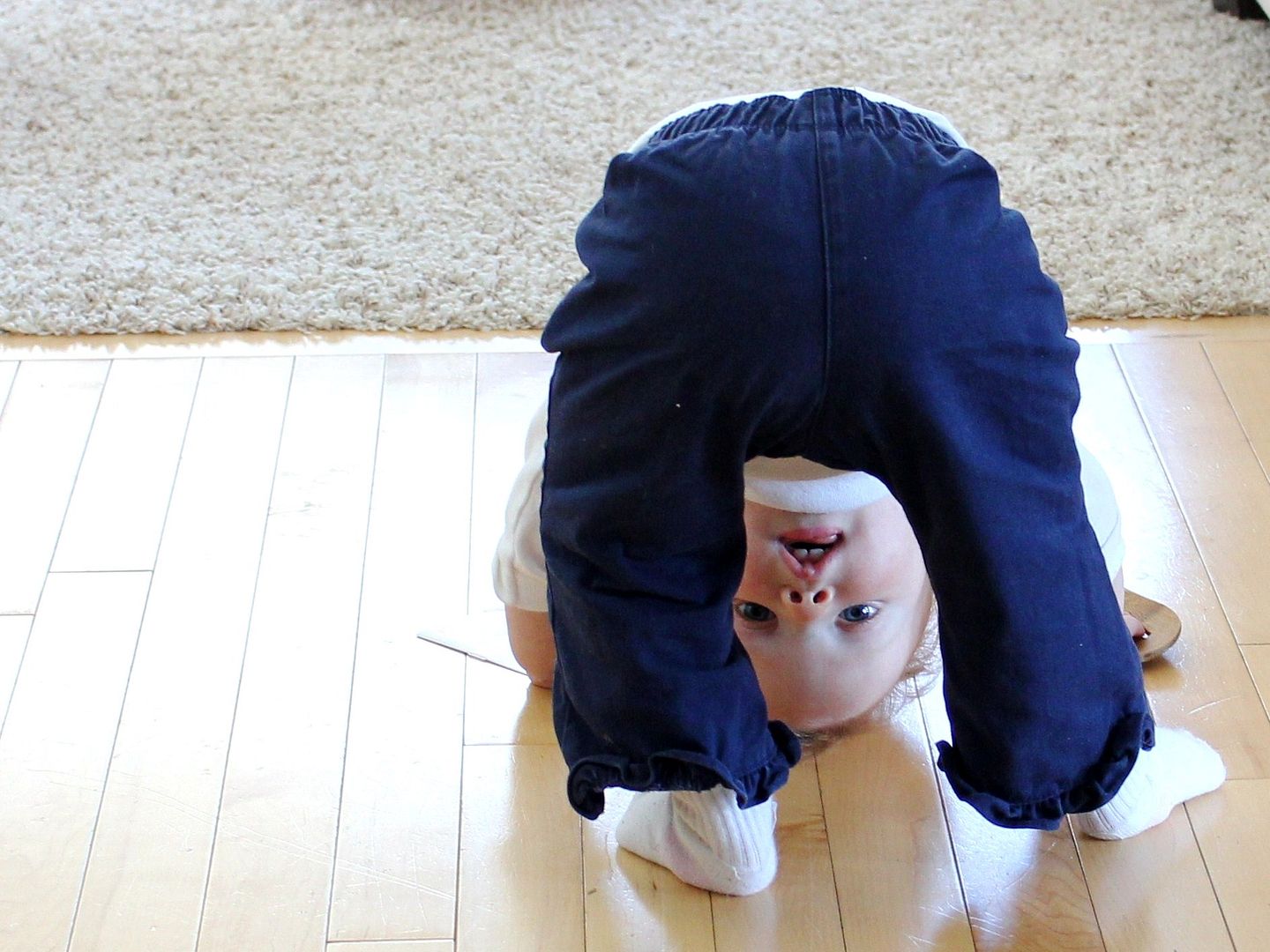 Additional Kate 13 Months Posts: 
A Week in My Life: Sunday
A Week in My Life: Monday
A Week in My Life: Tuesday
A Week in My Life: Wednesday
A Week in My Life: Friday
A Week in My Life: Saturday