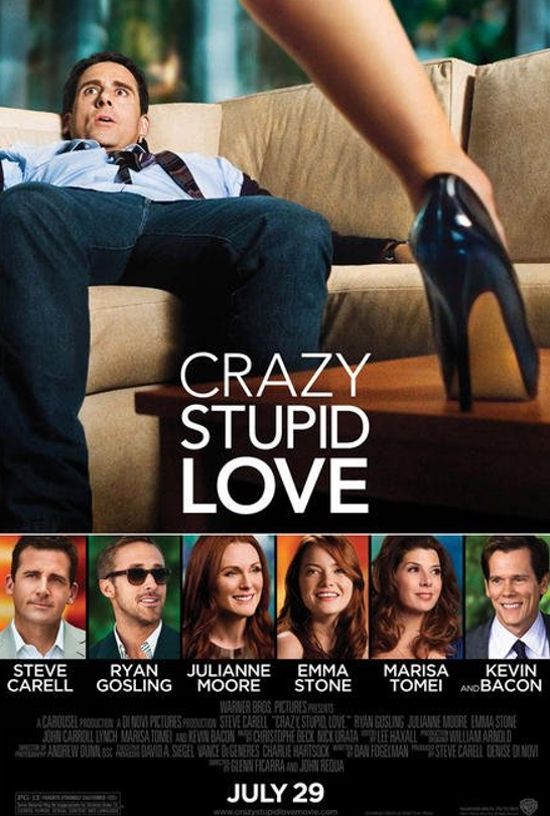 I crazy, stupidly, loved this movie.  The characters were all fantastic, I loved all the storylines, and I laughed so hard and enjoyed it so much that at one point during the movie I actually started applauding.  Right there in the theater.  Along with 200 other people, who also spontaneously started clapping their hands–and I am not a clapper, people!  Go check out this movie and let me know what you think.  I plan on seeing it at least twenty more times.
2.  A visit from Allison!
Me, Allison, and a whore embrace.
I was super-duper excited to have one of my bestest best friends, Allison, come visit me in mid-July!  The weekend she was down was hot as hell, but we still made the most of it drinking lots of wine, hitting up the Saturday morning Farmer's Market, shopping up and down State Street, giving Kate her first haircut (eek!), having a coffee table picnic, more wine, Sunday brunch with my local BFFs, and lots and lots of girl talk!  Seeing her was just what I needed during this crazy, busy summer.  Thank you so much for making the trip, Allison!
3.  Stella's Bakery's Hot & Spicy Cheese Bread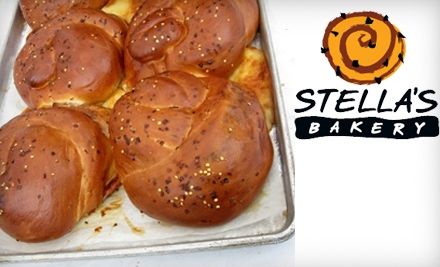 Next time I'm naming my Bread Baby.  That's how much I love it.
For as long as I've lived in Madison, people have been telling me that I just HAVE to get the Hot & Spicy Cheese Bread from Stella's Bakery at the Farmer's Market.  When Allison and I hit it up the weekend she was down, it was clear that this bread was a fan favorite.  Everywhere we looked we saw people carrying bags of this bread, hot and fresh from Stella's stand.  Most cradled it in their arms like a little Bread Baby, unable to wait until they got home to dig in.
Allison and I fell into that second category.
Add me to the list of locals that will now be telling everyone, "The Cheese Bread from Stella's is a Farmer's Market must buy!"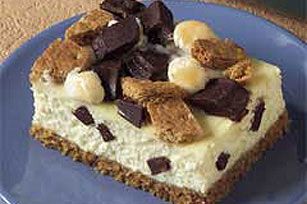 Not my picture–although I probably couldn't do much better.
My friend Jill–who is currently pregnant with Baby #2–had these s'mores cheesecake bars at a party and quickly had a craving to eat them again.
Enter moi.
I had to make a dessert for a work thing and she was quick to email the recipe and inform me that the baby needed this.  What baby wants, baby gets, so I whipped these up, and they were both delicious and blog-worthy.  Click on the link above for the recipe and try them yourself! 
5.  Plucking my eyebrows in the car while I'm stopped at a red light.  No pictures of this one because, let's face it, I need two hands to pluck and I very rarely have a passenger when I go to town with the tweezers from my center console.  Plucking my eyebrows in my car while stopped at red lights is nothing new for me, but I seemed to do it a lot in July, and on one particular day as I was ignoring the car next to me and admiring the perfect natural lighting, closeness of my car's visor mirror, and my well-manicured arch, I thought, "This is one of my favorite things.  It's going in the blog."