Earlier this summer–after weeks of peeling Kate's sweaty hair off the back of her neck, and a lunch featuring tequila–I decided to give Kate her first haircut. My friend Allison was in town and helped document this little milestone.
We sat Kate in her booster seat, but she wasn't sure why she was suddenly facing the TV versus the dinner table.
Cue the apprehension.
Kate: 18 months
The first cut:
She was NOT a fan!
After a disastrously short first snip, what was supposed to be a simple bob turned into a layered up the back pixie cut.
Kate hated when I was cutting, but she loved having me blow the hair off the back of her neck.
I only cut the back of Kate's hair (I left the front and sides alone), but seeing her without that baby mullet was quite a shock at first! Even though it wasn't what I initially had in mind, after a couple of days (and strapping her back into the chair one more time so I could fix some of the layers) I decided I really liked it!
Before: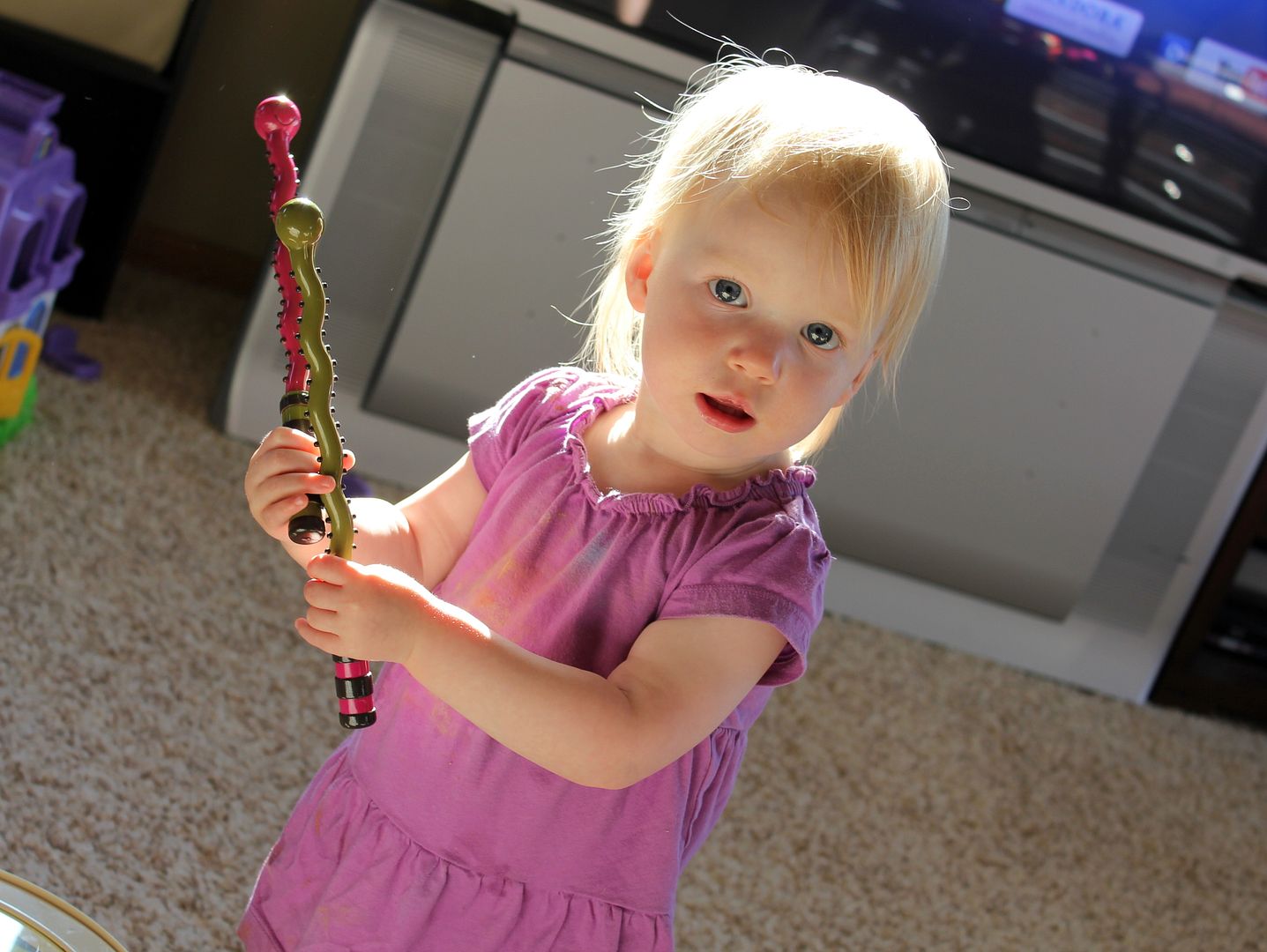 Rocking the baby mullet.
After: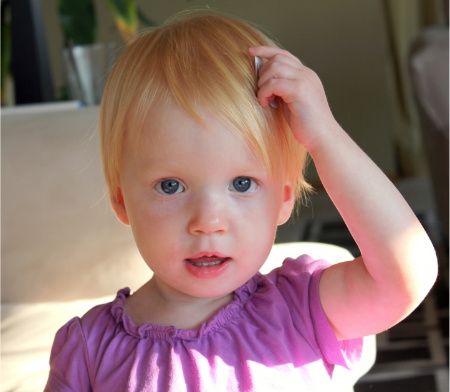 She's asking me to "barrette hair" in this picture.
With the help of Bunny, Cheerios, Elmo on TV, and Allison's distractions we finally made it through Kate's first haircut. The mullet was gone.  No blood was shed. I called it a win.