1. Racerback bras.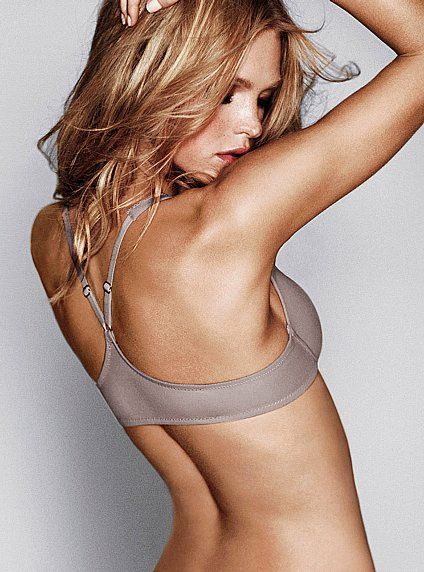 Yes, this is me.  I moonlight as a VS underwear model in my free time.
I can't believe it's taken me this long to discover racerback bras!  I don't know what my hold-up was.  I guess I just thought they were meant for racerback tops.  So not the case!  I picked this one up at Victoria's Secret earlier this month, and it's the perfect solution for keeping my bra straps from peeking out of my sleeveless summer tops.  I'm kicking myself for not realizing this in May…of 1998.
2.  A day at the lake!  We kicked off August with a fun-filled family day at G's parent's house on the lake with our friends Todd, Robin, their daughter Marit, and Andy, Deb, and their sons Anthony and Carter.  We had a blast!
G and Andy tossing Carter (age 6) up out of the lake.
Marit (age 4) and Carter (age 6) taking a turn in the tube.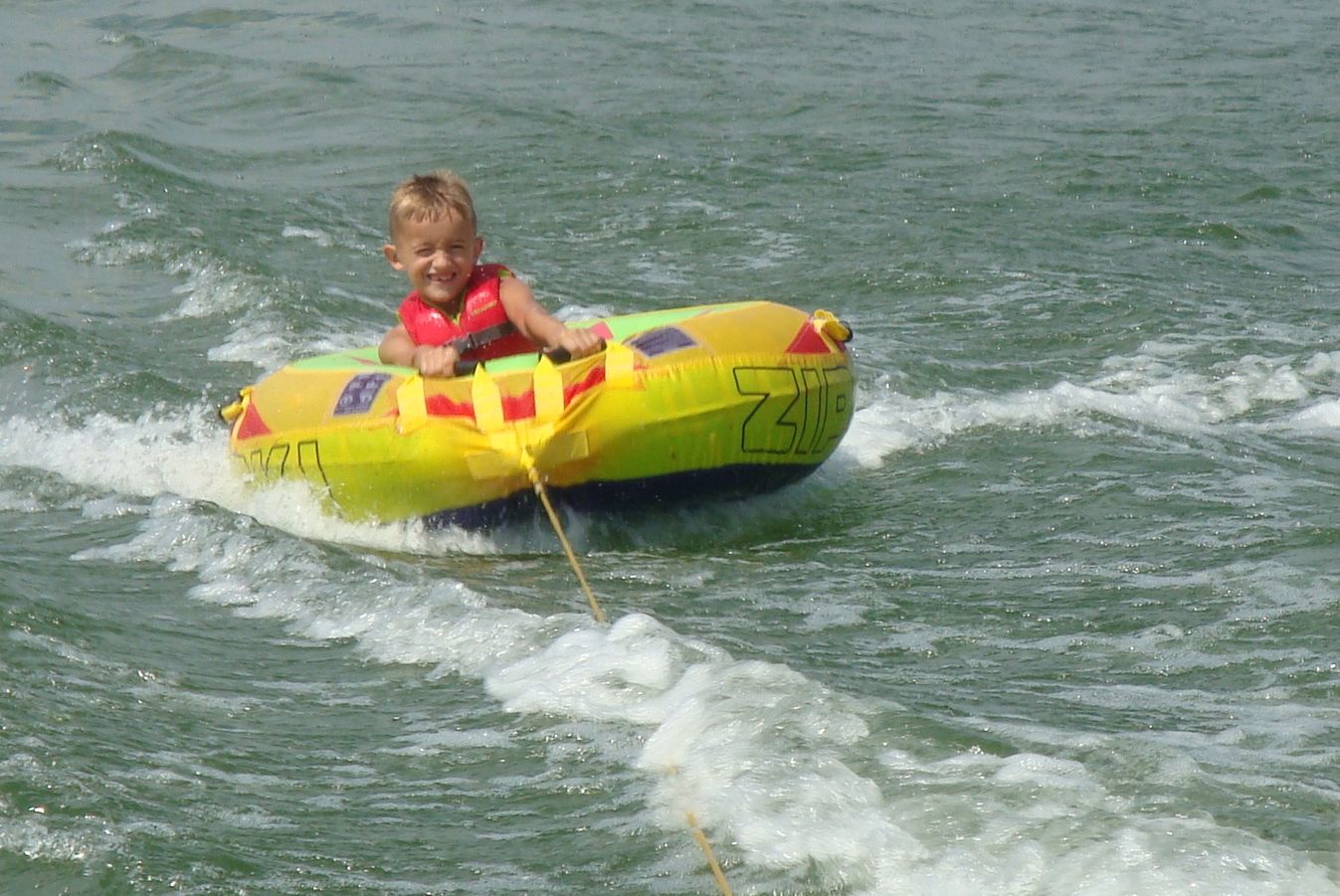 Anthony (age 7) tubing.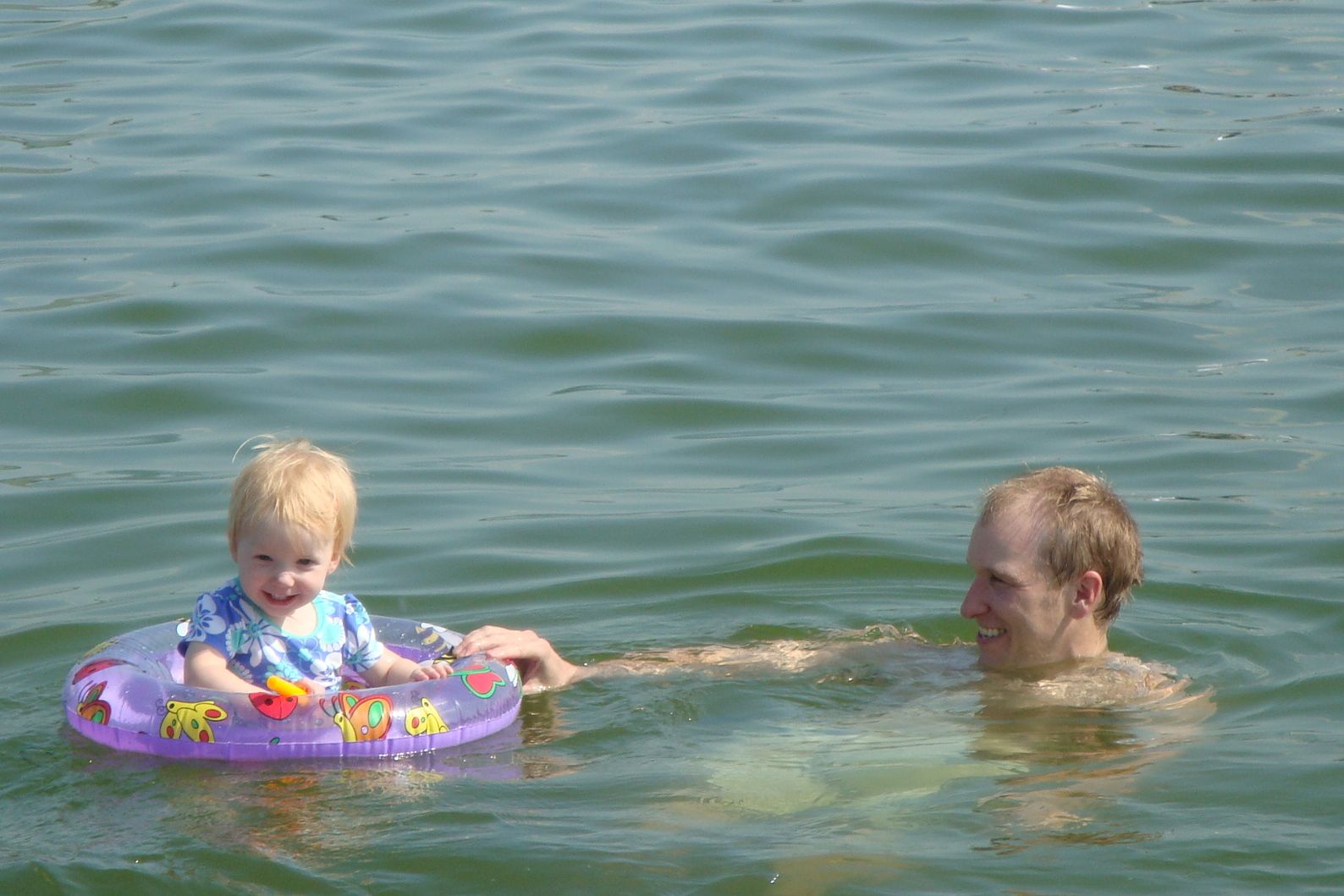 G and Kate (18 months).
3. Misto Sprayer
.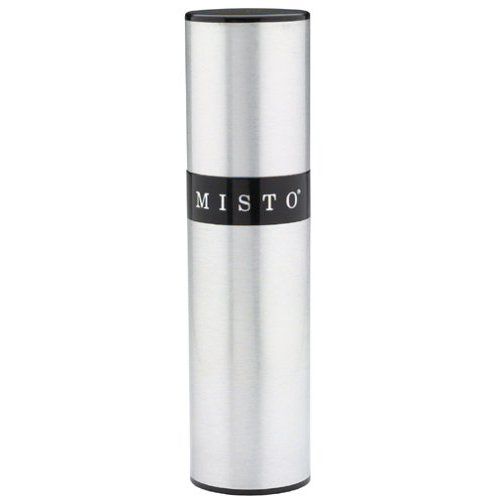 This thing is great.  It's a non-aerosol way to spray oils for cooking and baking.  You simply remove the top, fill it with olive oil (or whatever your preference), replace the top (which includes a little spray nozzle), pump the lid up and down about 10 times to build pressure in the canister–and then spray!  If you're looking for an all-natural alternative to aerosol cooking sprays, this little gadget does the trick! 
4.  Lady GaGa.  Yes, we all know that this chick is absolutely f-ing crazy…but I love her.  Hell, maybe that's why I love her!  Her songs are instant favorites of mine and no matter how many times I hear them I still want more.  I've been meaning to throw GaGa on a "Things Loved" list for a while now, and after her opening performance for the 2011 MTV Video Music Awards last week, now's the time.  Her little opening monologue cracked me up, and I crazy-love this song!
5.  My finisher's medal from my half marathon!
(Raise your hand if you didn't see that one coming.)
(Now smack yourself with it.)
Think this is the last shirtless picture you've seen of me?  Please.  You know I'm going to get more mileage out of this half marathon thing!  (Get it?  Mileage.  Hahaha.)
Seriously.  This isn't the last you've seen of my belly button.  Get acquainted.
The best thing about my finisher's medal?  It doubles as a beer bottle opener.
Yeah, that's right.
I swear I'm not making this up.
I've tested it.  It's legit.