Yes, yes, I know–traditional fashion rules say no white after Labor Day…which is why I finally got off my ass and downloaded these pictures of an outfit I've worn a few times this summer to post today.
Today, as in on Labor Day.
On.
Not after.
Which means no points deducted for those of you keeping score.
The Occasion: Work
Top: Banana Republic
Cardigan: Target
Capris: Banana Republic
Handbag: Kate Spade
Shoes: Calvin Klein
The cardi is necessary while I work in "The Freezer" (what I lovingly call my overly air conditioned office), but when I step outside that bad boy comes off: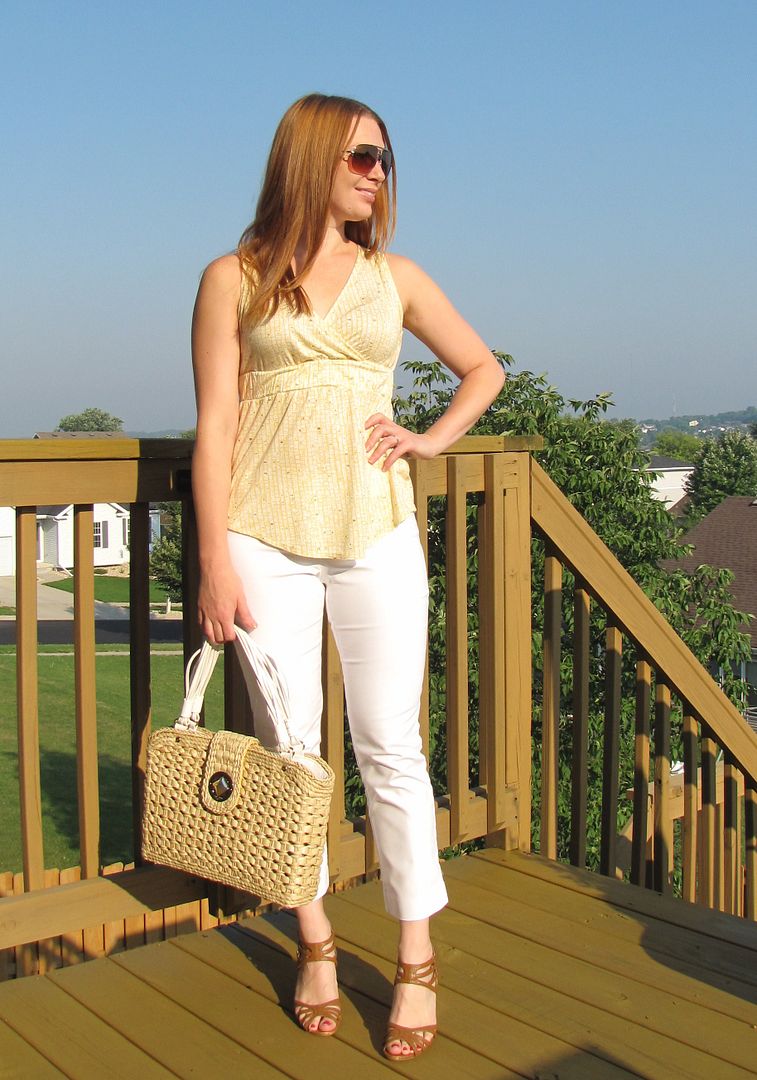 I told you about my beloved new CK wedges back in June, and here they are in action.  I've worn them nearly every day this summer and the truth is…it's true love.  I'll continue wearing them all fall until the snow hits the ground…and then maybe I'll throw some wool socks under them and keep on stepping.
I'll hang up the white capris after today,  but I'll be damned if I let a little thing like a change in seasons come between me and my shoes.