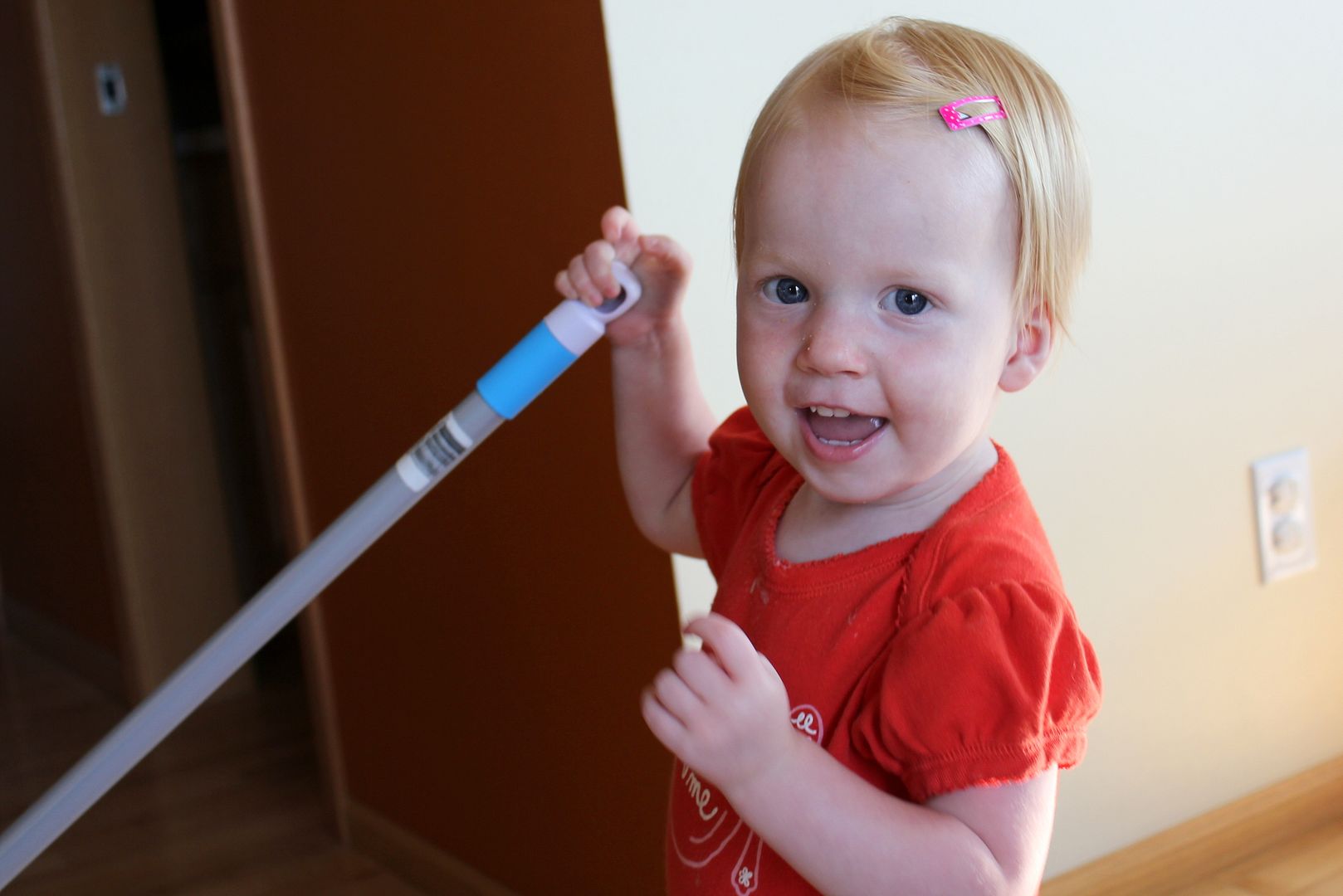 Kate: 18 Months
I know eventually we're going to rue the day she learned to form words—but that certainly isn't happening anytime soon!  We continue to be amazed, amazed, amazed by the things that come out of Kate's mouth.  I've stopped writing her words down because I don't think there's anything she can't say at this point!  Some of our favorite words to hear her say right now are "caterpillar," "octopus," "grasshopper" (heard in the video below), and "grubby" (usually said in reference to her hands after she gets them dirty).
"Soccer ball" is another favorite to hear.  G points to her soccer ball and asks, "What's this?"
"Soccer ball," she replies.
"What do you do with it?" G asks.
"Kick it!" she replies, and then squeals with delight as she runs up and kicks it.
I'm also amazed at how she knows to change words in a sentence.  For example, we'll look for something and I'll say, "You found it!" and she'll reply, "I found it!"  I'm awestruck.  How does she figure these things out??  One thing is clear—she is
so eager to learn
!  She wants to know the names of everything, and wants to be read the same books repeatedly until she's got them committed to memory.  If we're not hearing, "Again! Again!" from her at the finish of a book, then it's "Right?  Right?" asking us to confirm that she correctly named something she was pointing to.  Her little brain never shuts off!  We have a set of
alphabet books
, and one of her favorite things to do is go through them and name the words/pictures on each page.  Here's a video of her and G doing just that:
(You can view more alphabet book fun
here
if you're interested.)
Another favorite activity of Kate's is sweeping!  We keep a broom and dustpan by the table to sweep up after Kate's meals, and she's turning into quite the little helper.  After she's finished eating she declares the floor "messy!"  Then she grabs the broom and says "sweep up" as she slides it across the floor, dragging bites of food previously contained to the small space under her chair all around the house.
As much as she loves her soccer ball, toddler trivia, and sweeping…nothing beats Elmo.  We record the end of Sesame Street (the Elmo's World part) and she gets so excited when we turn it on!  Elmo always starts his show by saying, "Say hello, Dorothy" to his pet goldfish, and Kate replies, "Hi Dorothy!"  Sesame Street ends with a review of the letter and number of the day, and Kate likes to shout it back to the TV after it's announced.  The fun never ends!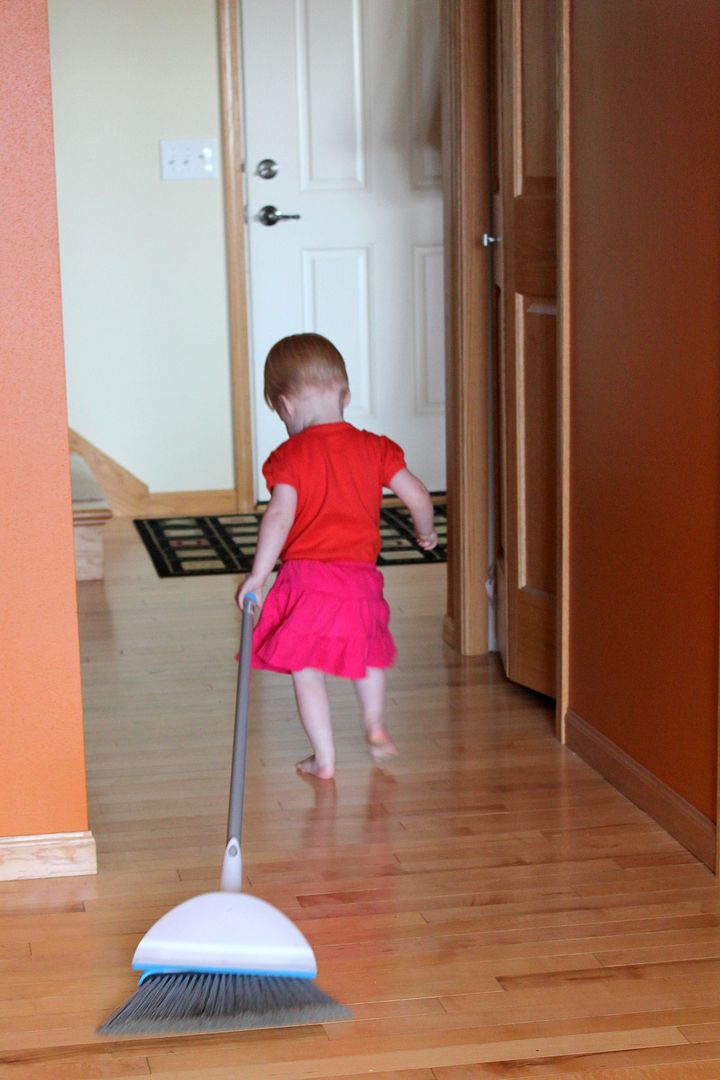 Additional Kate 18 Months Posts:
Kate's First Haircut