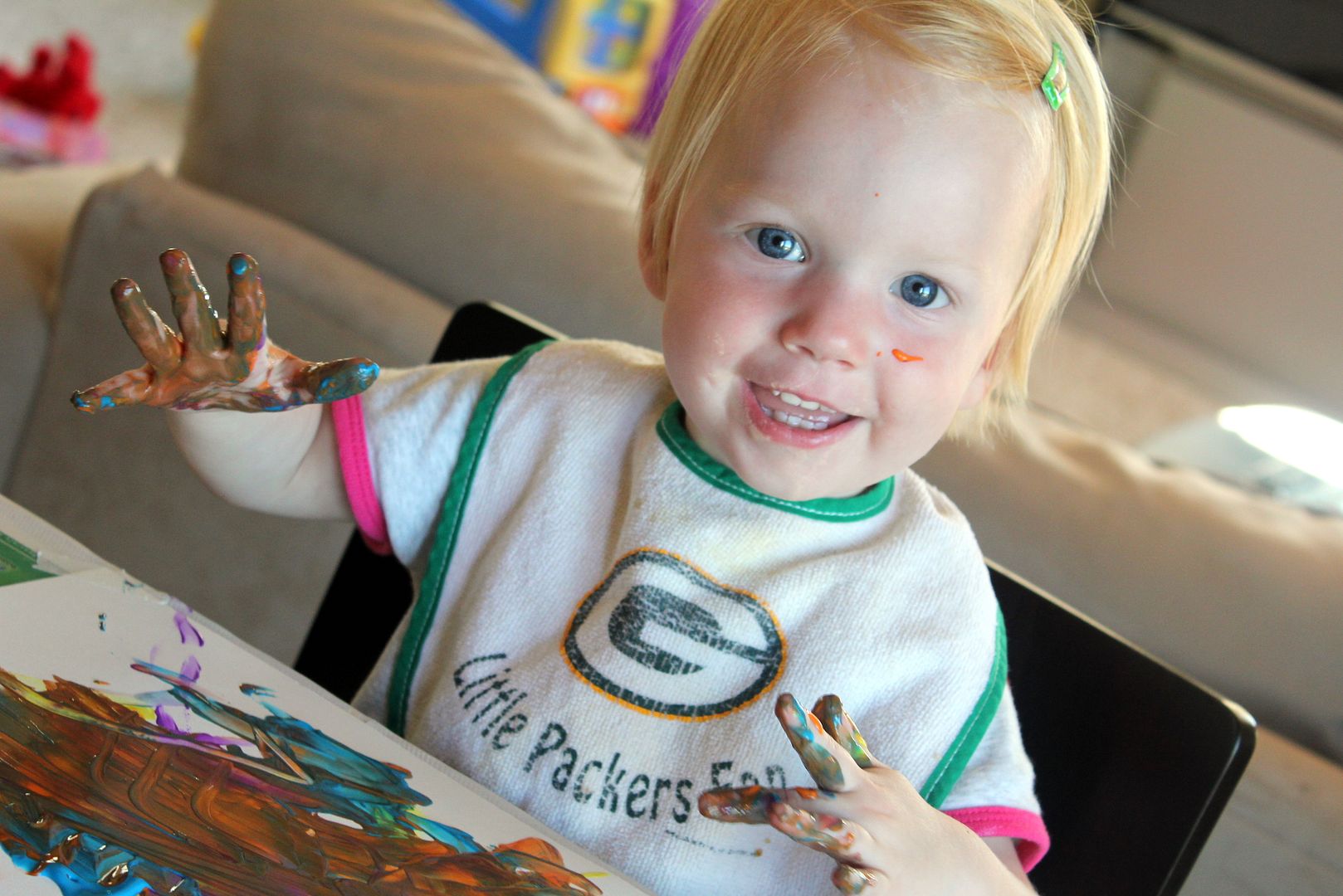 Kate: 20 Months
I've been having fun introducing Kate to arts & crafts.  First it was crayons, then came play dough–and now fingerpainting!  Kate is very cautious by nature so I wasn't quite sure how she'd like fingerpainting, but she loves smearing spilled milk all over the table so I had a feeling this would be right up her alley.
I taped down some newspaper, followed by a blank sheet of paper, and then I dotted various spots on the paper with little globs of paint.  All it took was me giving one color one teeny little smear for Kate to understand and want to get her little fingers in on the action:
A toothpick adds the finishing touches:
And a section of the finished product made the perfect addition for this year's Grandparent's Day gift!
It was such a fun project, and surprisingly not as messy as I thought it would be–just be sure to buy washable paints!