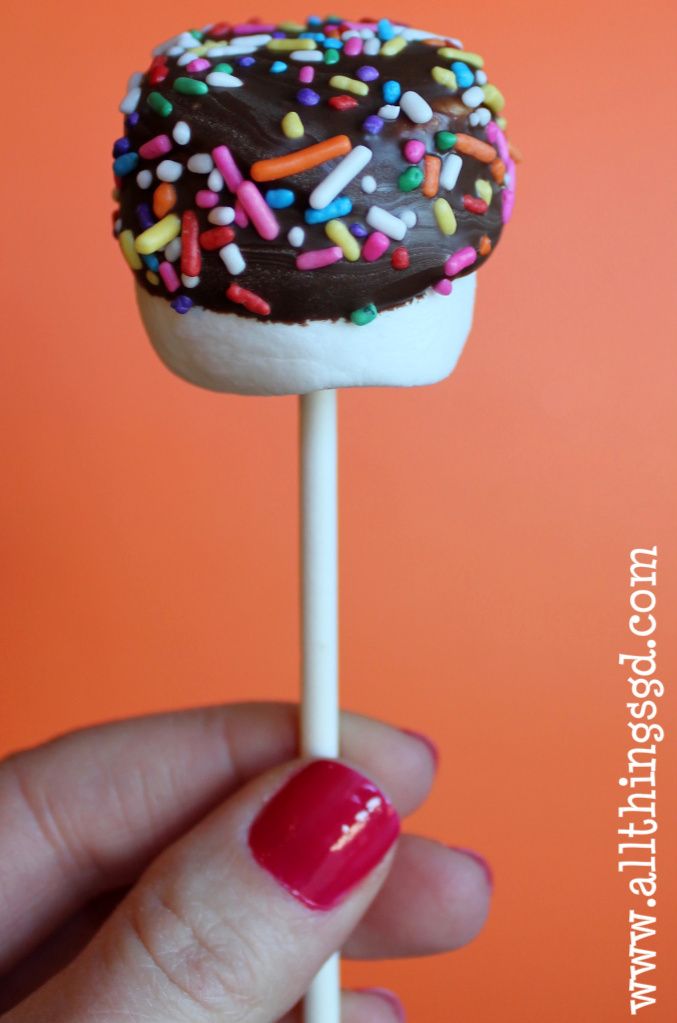 I planned to make the always popular cake pops as Valentine's Day treats for Kate's daycare class tomorrow, but we recently discovered that one of the kids in her class has an egg allergy, so I had to change my plans. I decided to go a much easier route and make these marshmallow pops instead!
Ingredients
Large Marshmallows
Dipping Chocolate
Sprinkles
Lollipop sticks
Baggies & Twist Ties (Optional)
Directions
Melt your dipping chocolate in the microwave according to package directions.  Be sure to use chocolate that is meant for dipping or candy coating (not chocolate chips).  Stick a lollipop stick in the bottom of a marshmallow and dip the top of it in the melted chocolate.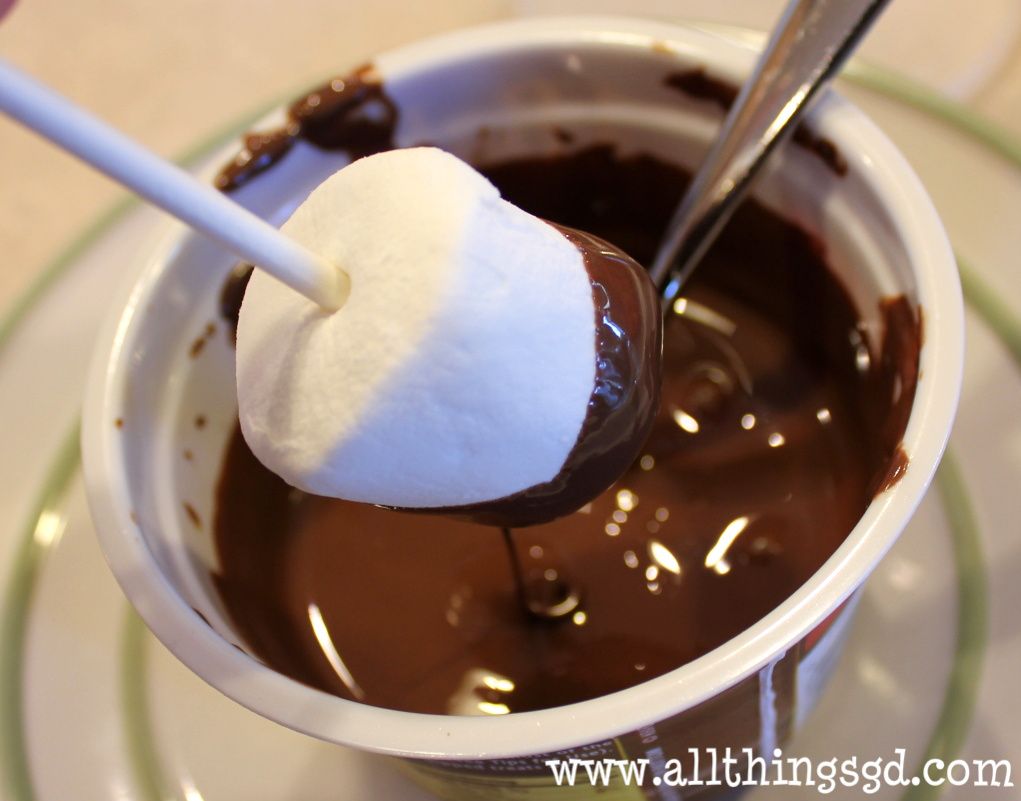 The chocolate will slide down the sides of the marshmallow a bit, so you do not need to dip it very deep into the chocolate–about a quarter of the way is good.
Pour sprinkles in a bowl.  Hold your chocolate-covered marshmallow over the bowl and use your fingers to pick up the sprinkles and drop them over your marshmallow.  (Do not dip the chocolate-covered marshmallow into the bowl of sprinkles; it'll make a big ol' chocolate mess.)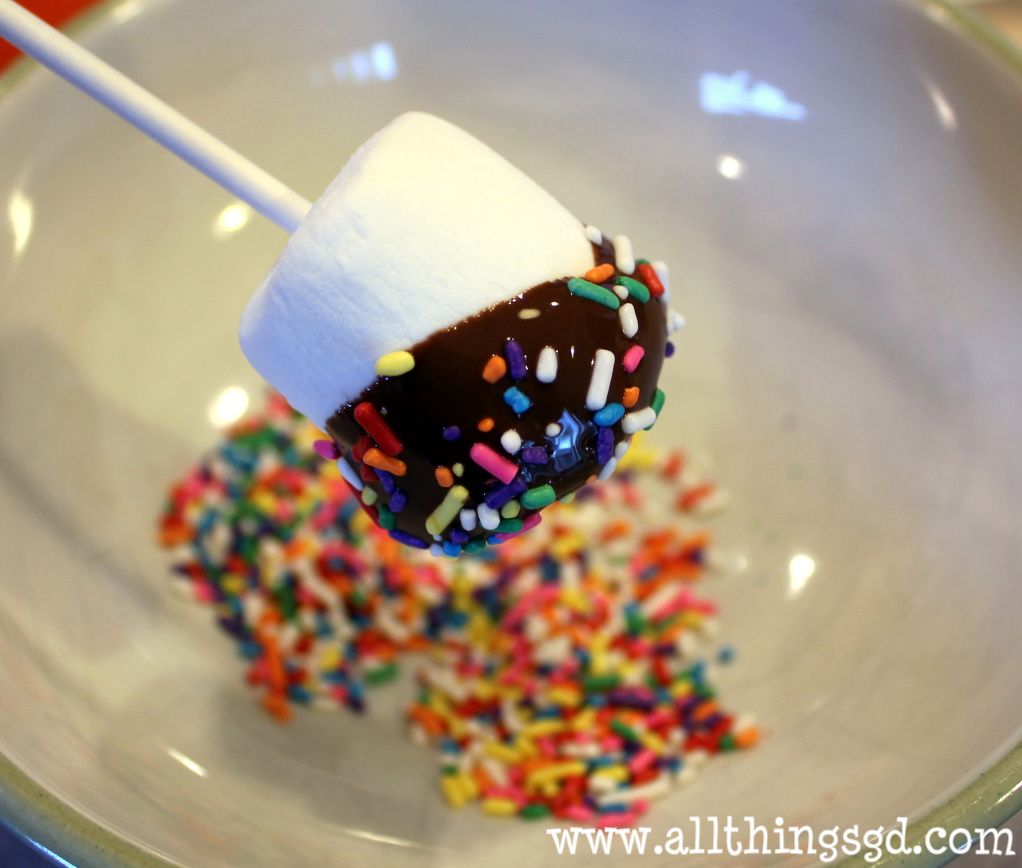 I have a rectangular piece of Styrofoam that I stick the pops in until their chocolate coating dries (you can also refrigerate them to speed up the drying process):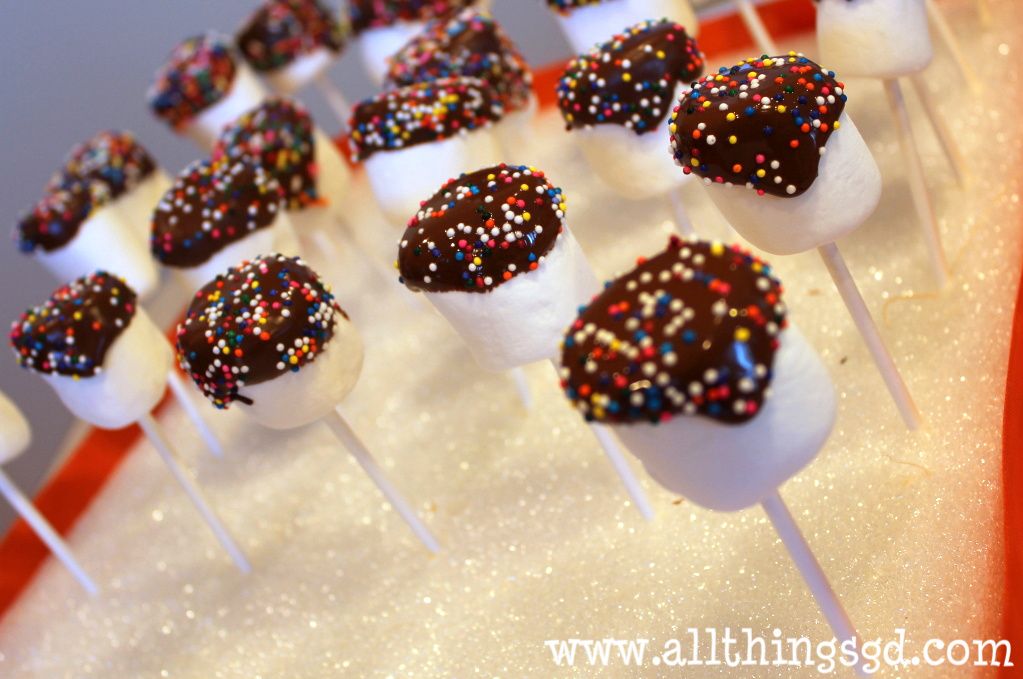 Once the chocolate coating dries, I like to cover them in little candy baggies and seal with a twist tie.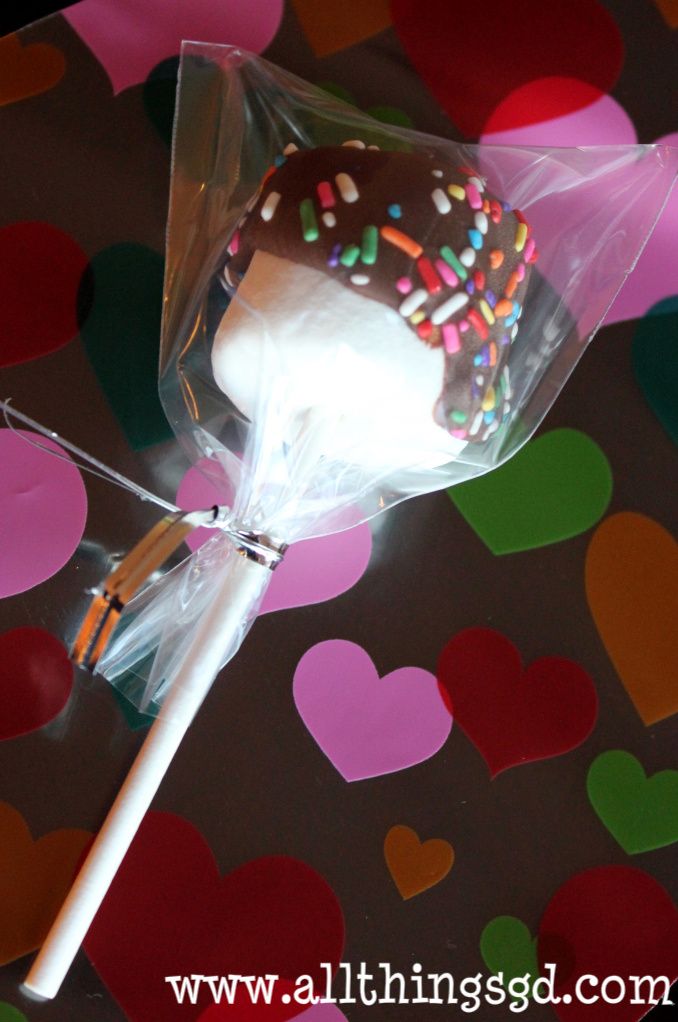 To finish, I tossed them in heart-covered treat bags along with little Valentine's notes for each child.
These marshmallow pops made a quick and easy way to surprise Kate's friends with a fun little treat this Valentine's Day!