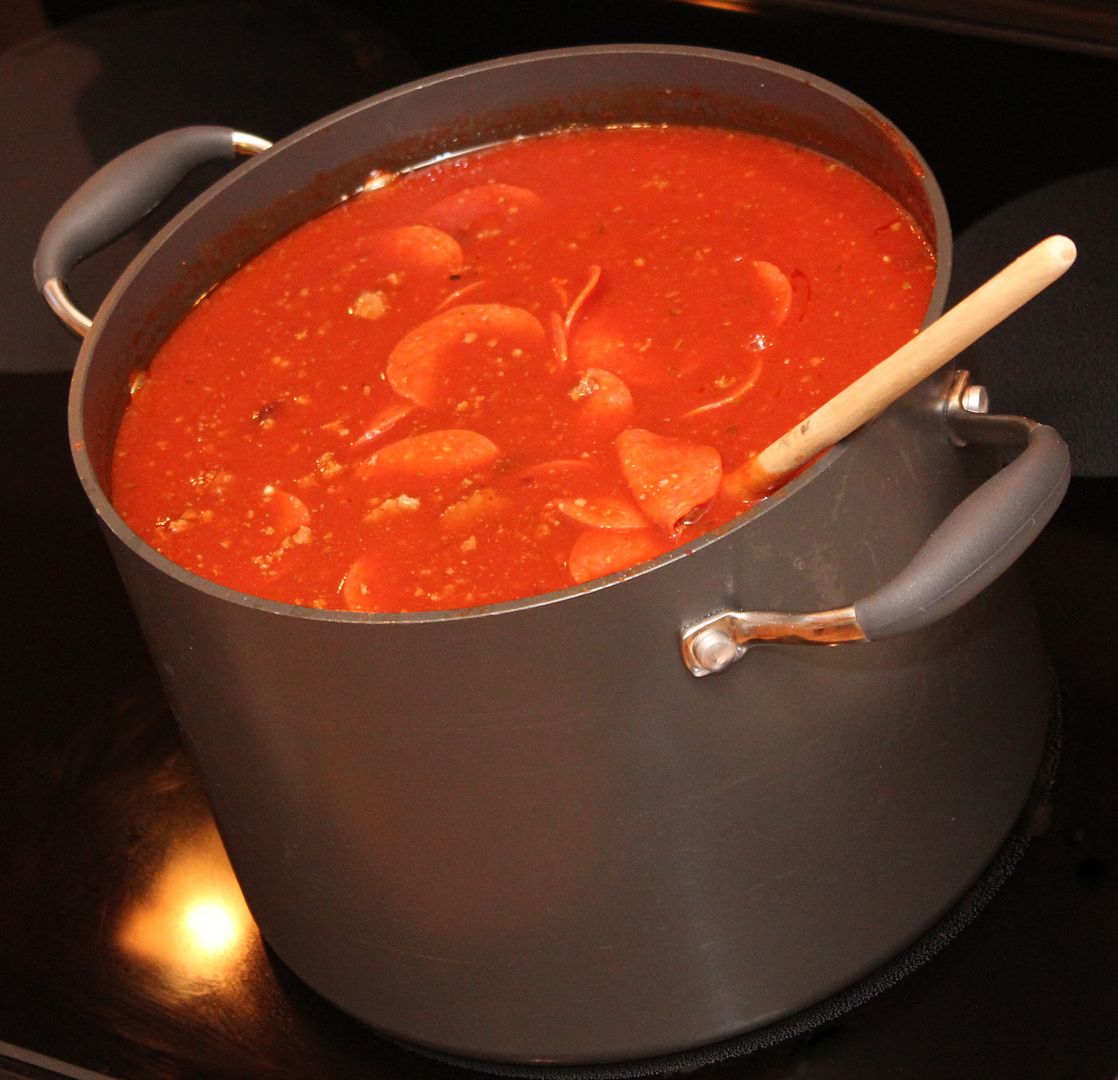 I like chili.
I don't like sausage.
I do, however, love pepperoni. So when I searched for a chili recipe on my All Recipes app while at the grocery store, and found that the highest rated one called for sausage, I wrinkled my nose and made a game time decision to swap it out for pepperoni.
Speaking of game time, this chili is the perfect recipe to enjoy on your Super Bowl Sunday! (Or any lazy winter afternoon for that matter.) It's hearty, has a spicy little kick to it, and it won me first place in my office chili cook-off last year. (Check that off the bucket list!)
Ingredients
2 lbs ground beef
7 oz pepperoni
(2) 64 oz bottles tomato juice
2 cans black beans (drained)
2 cans chili beans in spicy sauce
18 oz tomato paste
4 cubes beef boullian
1/2 c. light beer
3 T. chili powder
2 T. worcestershire sauce
1 T. minced garlic
1 T. dried oregano
1 T. hot sauce
1½ t. cumin
1 t. basil
1 t. salt
1 t. black pepper
1 t. cayenne pepper
1 t. paprika
1 t. white sugar
Toppings (Optional)
Cheese
Tortilla chips
Brown ground beef in large stockpot, drain.  Add rest of the ingredients (besides toppings).
Check out all those yummy, gorgeous spices.
Stir to blend.  Simmer at least 2 hours, stirring occasionally.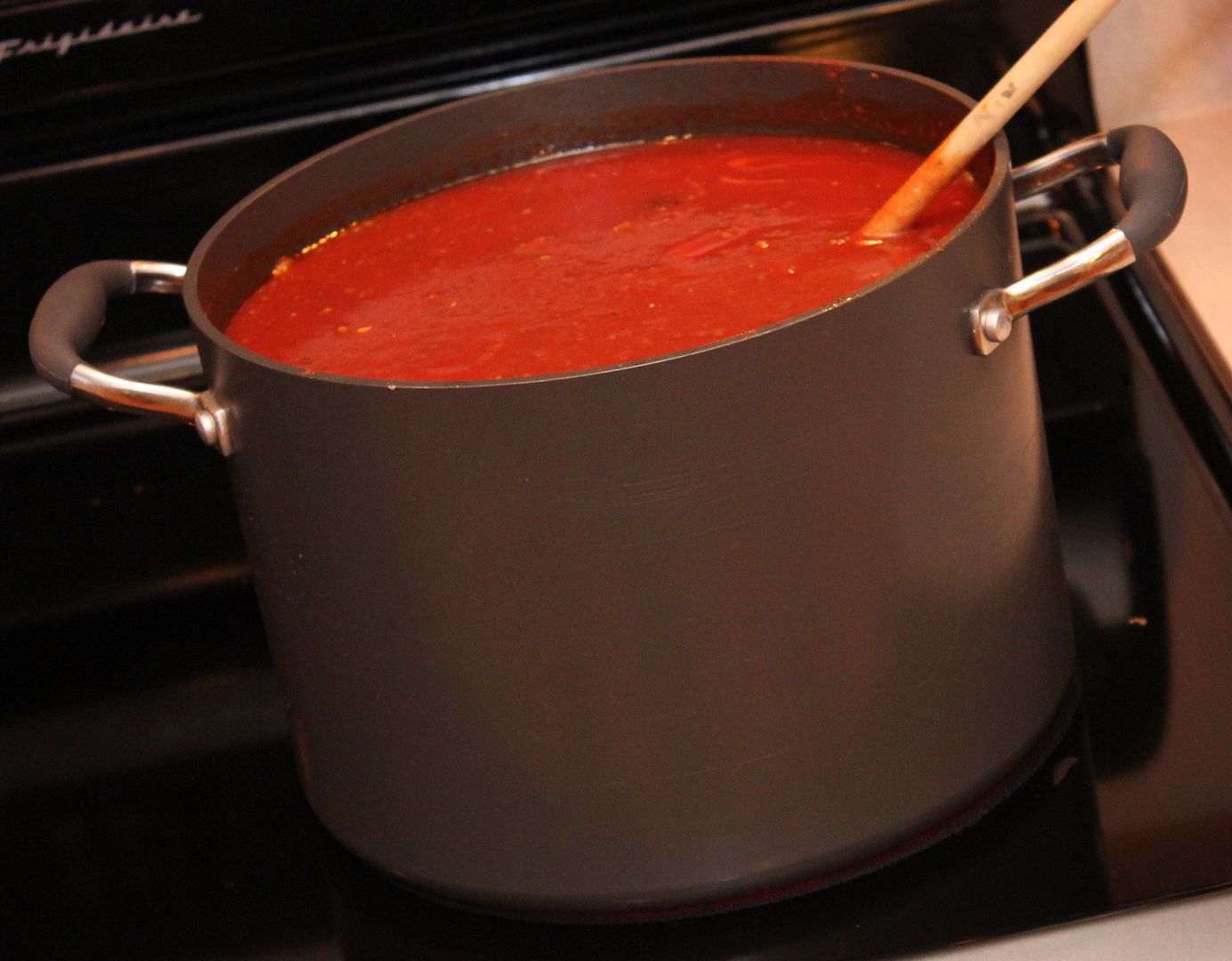 The longer is simmers the better it tastes!
Serve with your favorite toppings.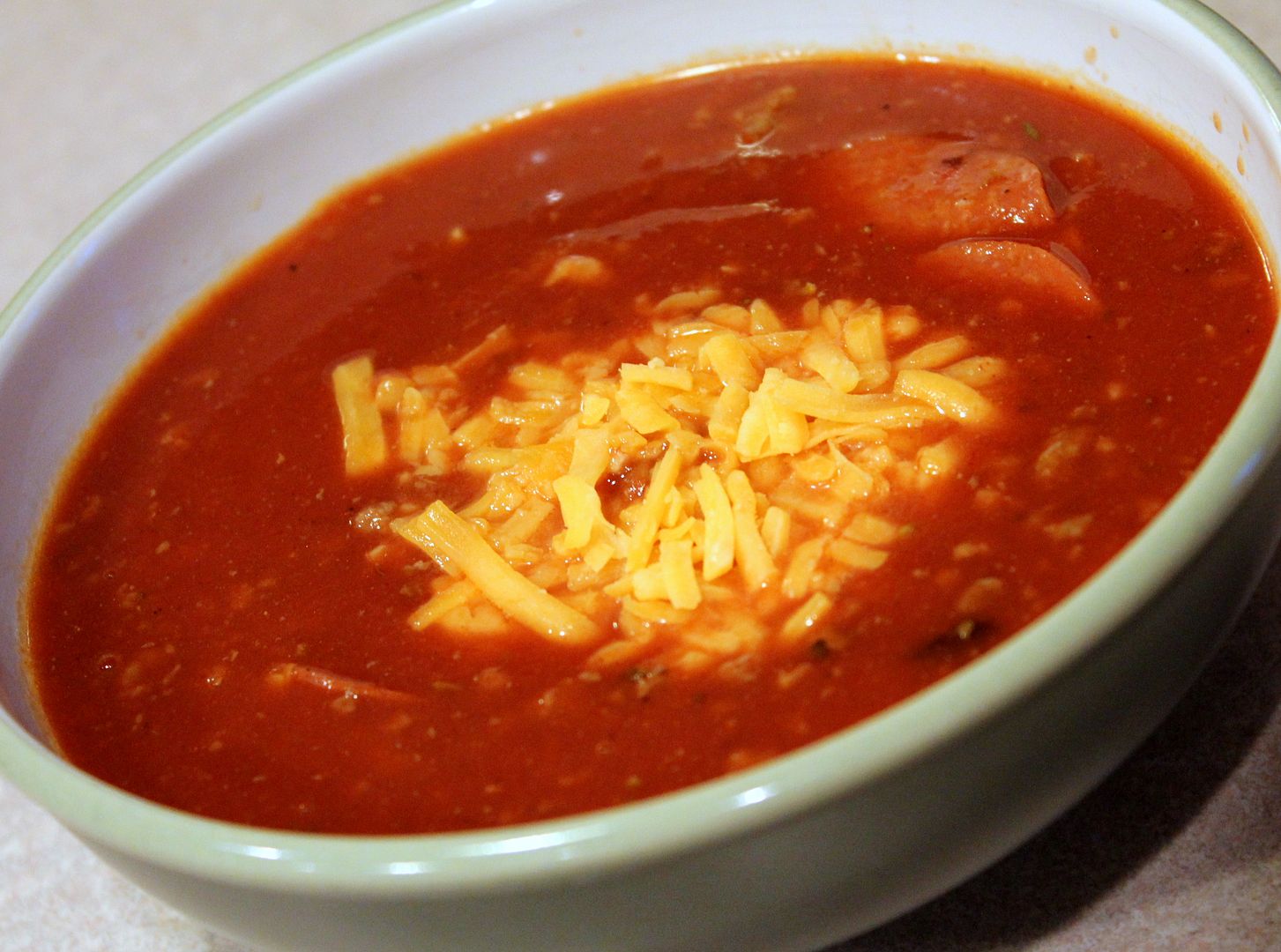 Note: This recipe makes a lot of chili! I use my 8 quart stockpot and it nearly fills it up. When I make it for just the three of us I always scoop out half and freeze it to enjoy another time. Of course, the recipe could always be halved, as well.
(Adapted from this recipe.)