I love doing a candy buffet for my annual Oscar Party, loaded with popular movie theatre candy.  I also love doing a "sweets tower" of delicious finger food treats.  This year I married the two and created chocolate-covered strawberries coated in Pop Rocks candy!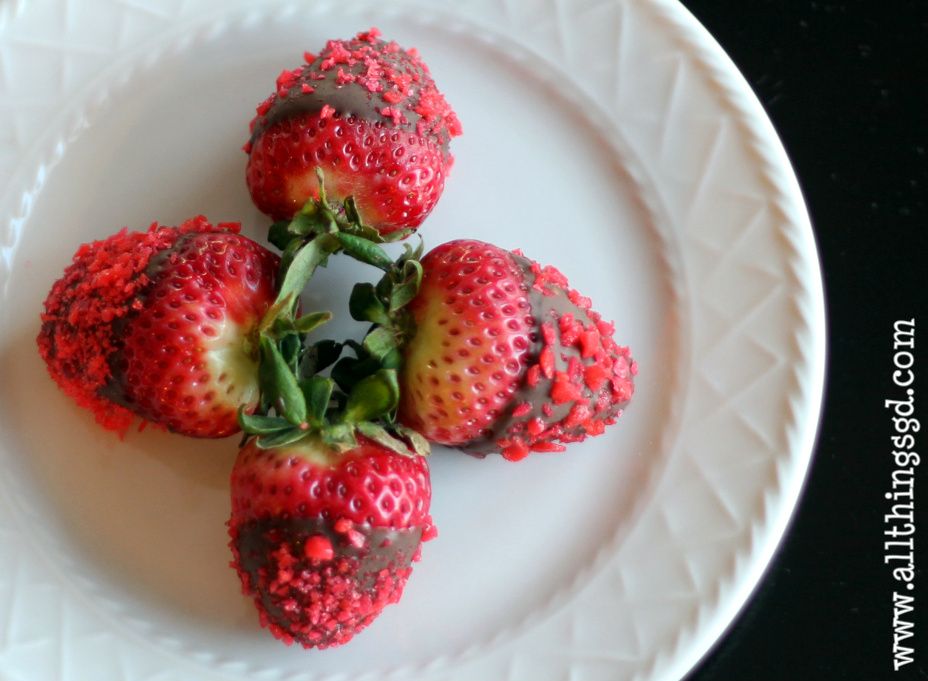 Remember Pop Rocks?!
I loved them back in the day.  They're a fun (and now "retro") carbonated candy that fizzle on your tongue when you eat them–it's like a little party in your mouth!
To make, dip strawberries in dipping chocolate as usual, let chocolate set slightly (but not entirely), sprinkle with strawberry-flavored Pop Rocks, and cool on waxed paper.  Easy as pie pop!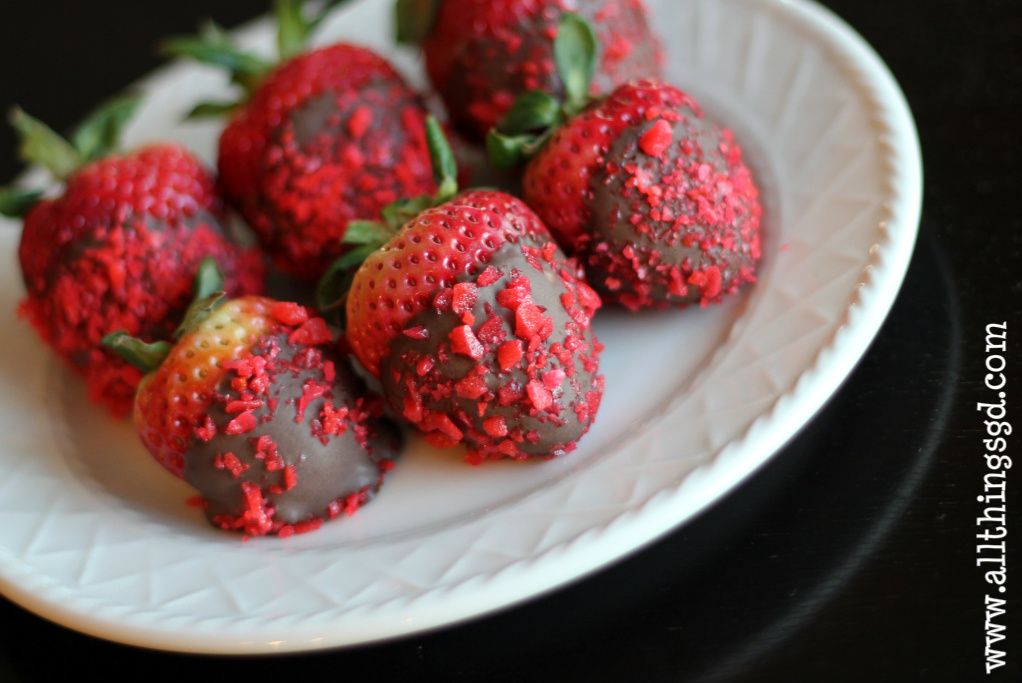 The Pop Rocks don't store very well in a container, so I recommend making these as close to your event start time as possible to keep the Pop Rocks crisp and poppy.
These fizzy treats are a fun, unique way to add a little pop to your next party!