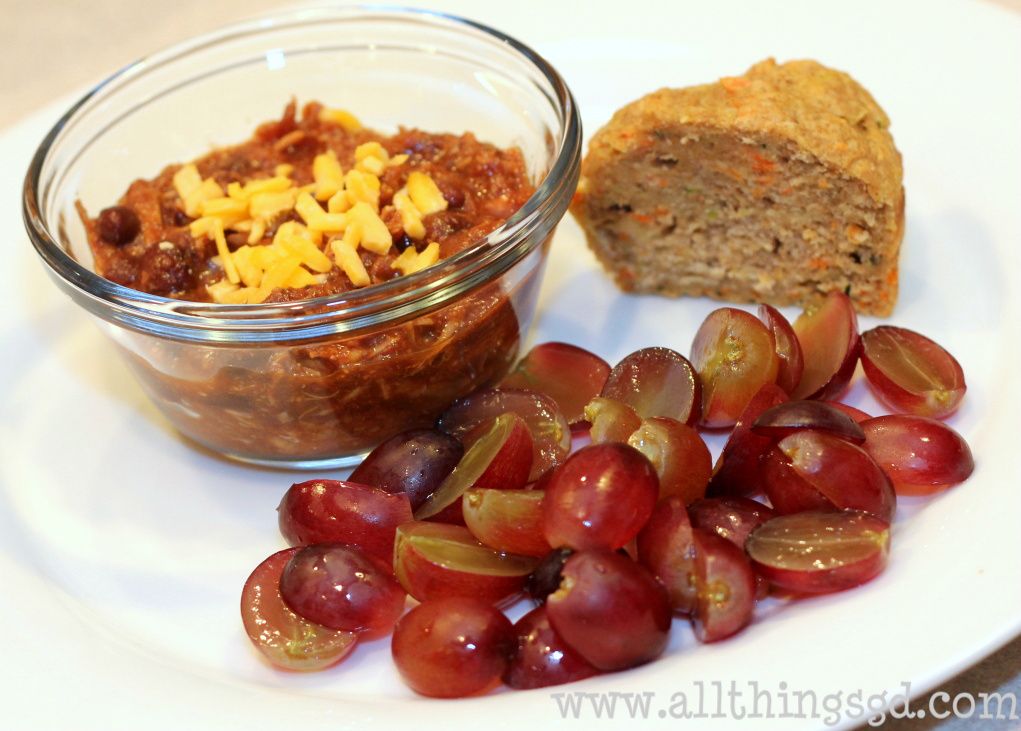 One of the few things Kate loves is chili. I make a pepperoni chili and a chicken taco chili and she gobbles both of them up. When I ask her (with pleading eyes), "What do you want to eat?" she almost always answers me with, "No."
(That means 'eff you' for those of you unfamiliar with toddler talk.)
Her second most common response to that question is, "Chili."
This, of course, means that I will make chili all year round regardless of the temperature outside. It could be so hot outside that my crock pot is at risk of melting to my countertop and I will still plug that sucker in and make Kate her chicken chili.
This week's lunch features:
1.  Leftover chicken taco chili with cheese on top.
2.  Half of a veggie muffin
3.  Grapes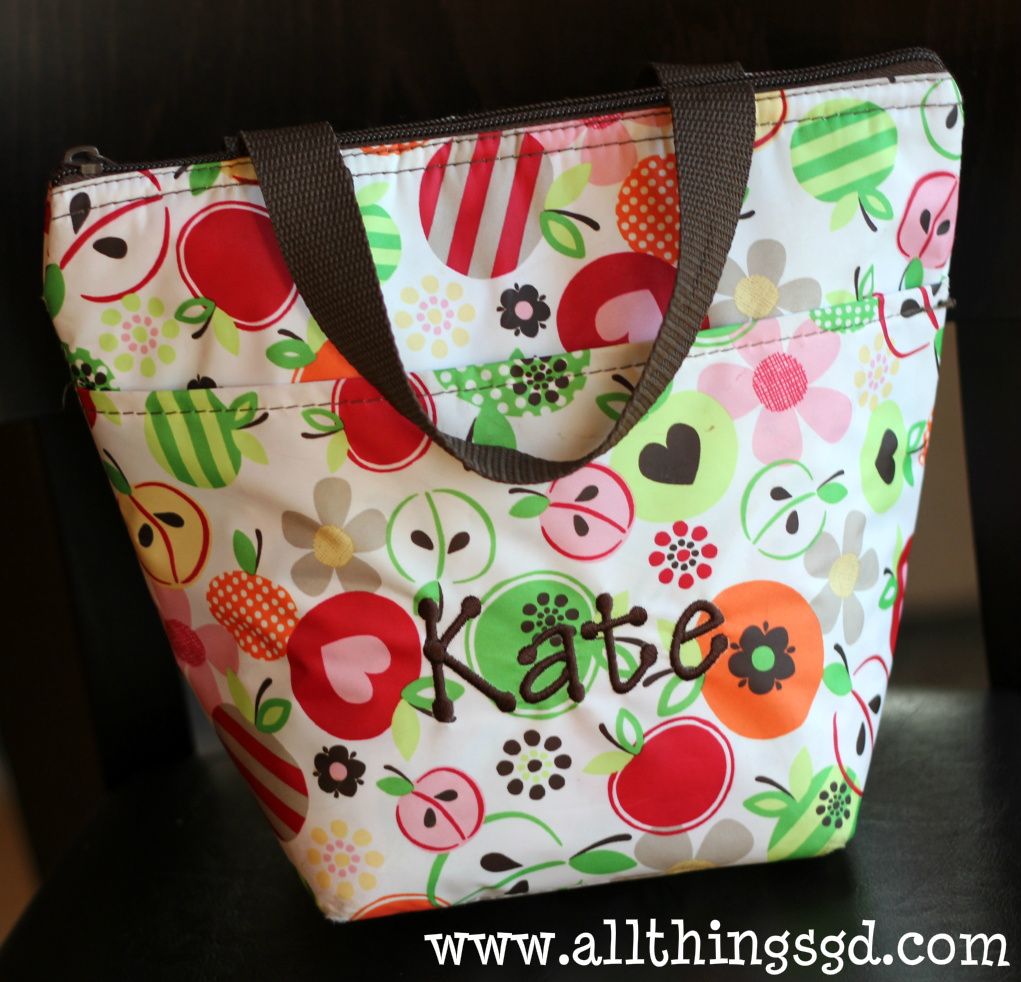 Want to see what's in my lunch bag?  Like All Things G&D on Facebook to find out!  Starting tomorrow I'll be posting weekly pictures (and links to recipes) of lunches I pack for myself during the work week.  Yum!