A couple of week ago I shared that my current solution to Kate's hatred of bread is to make "tortilla sandwiches"–basically, a sandwich using tortilla triangles in lieu of bread.  So far it's a huge hit, and as many of you know, when it comes to picky eaters once you find something they'll eat you ride that wave as long as you can!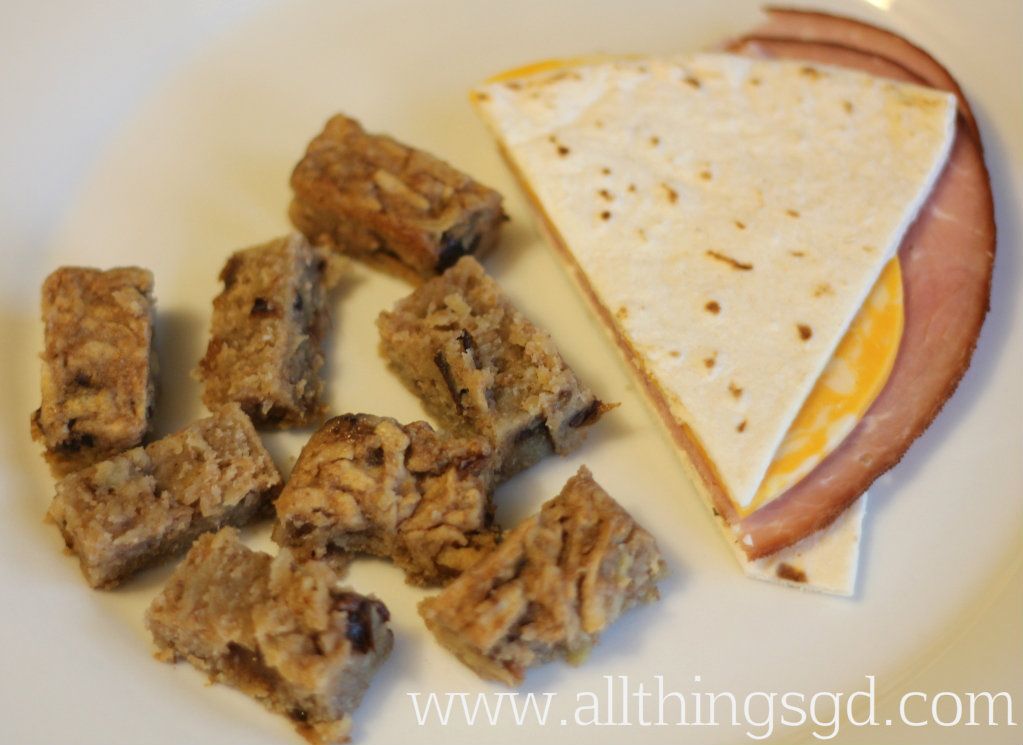 This week's featured lunch:
Two tortilla triangles spread with veggie cream cheese and filled with colby jack cheese and ham.
A homemade apple plum bar.
I usually pack three things for Kate's lunch, but on this day I decided to stick with two items.  They are both things I know she likes and that I know will fill her up.  Sometimes it's best to just keep it simple, don't you think?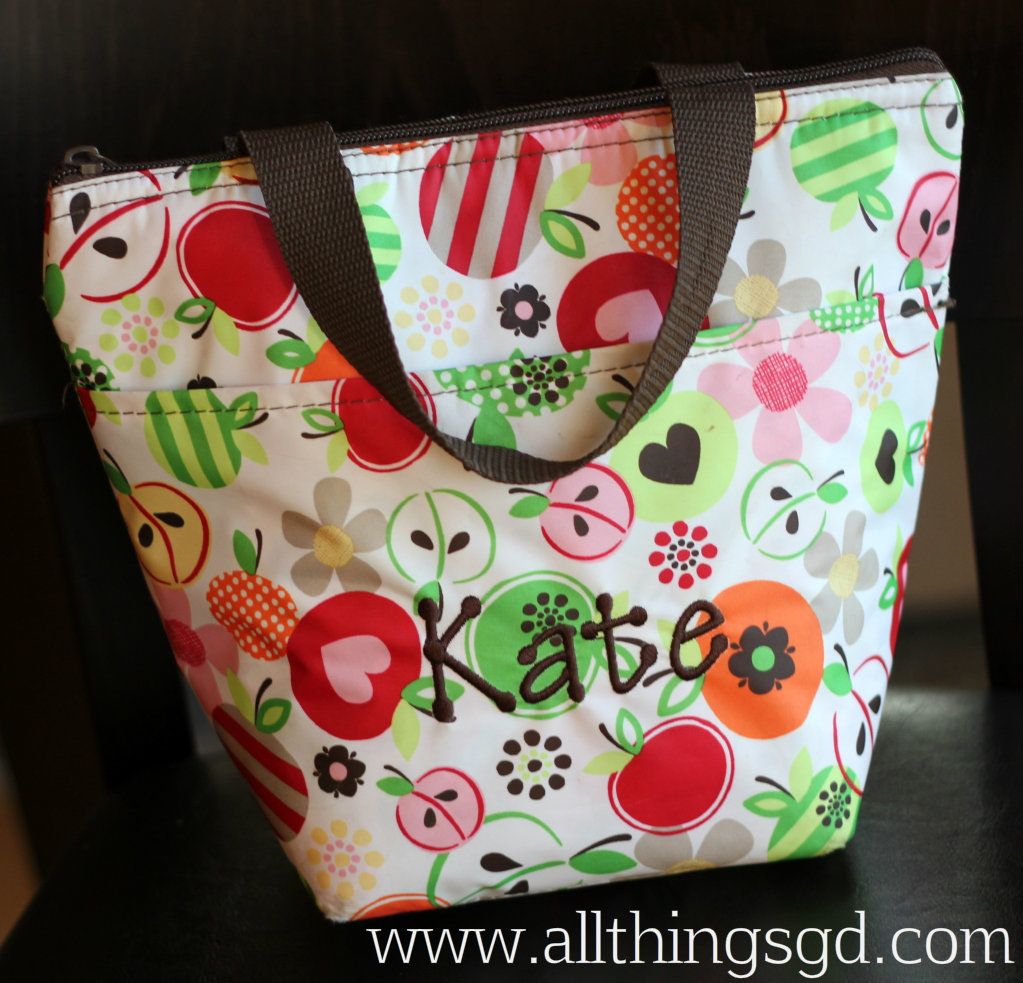 Want to see what's in my lunch bag?  Like All Things G&D on Facebook to find out!  I'm posting weekly pictures (and links to recipes) of lunches I pack for myself during the work week.  Yum!