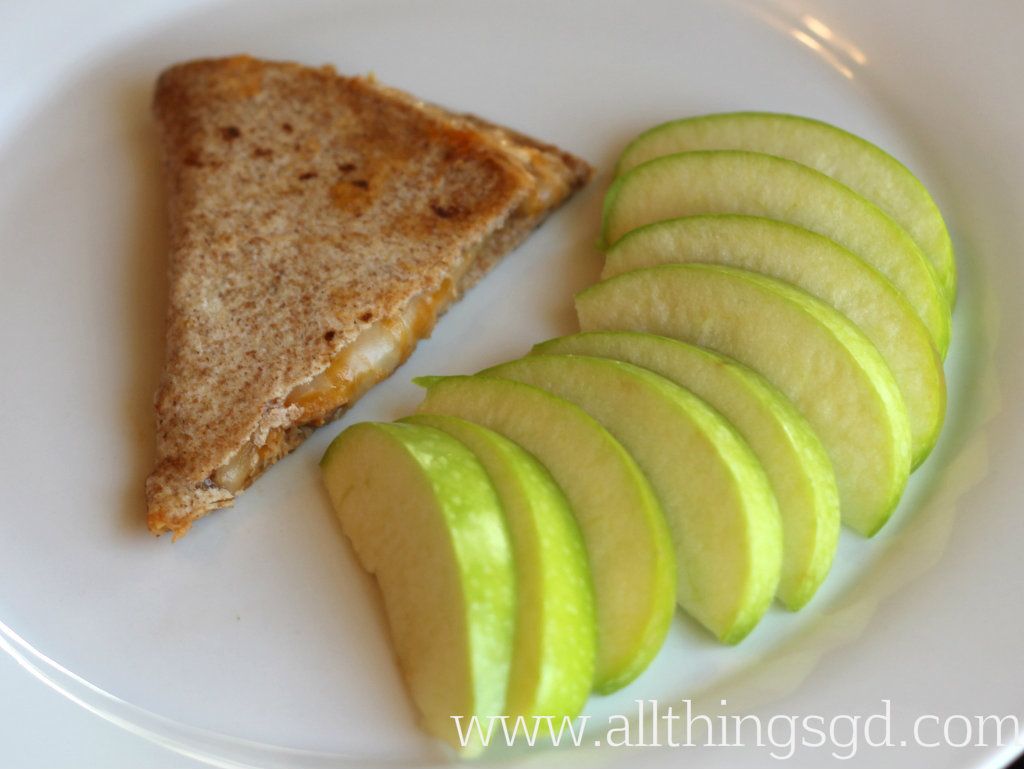 This week's featured lunch:
Chicken & Cheese Quesadilla
Apple Slices
Quesadillas are a quick and easy meal option for Kate since they're made with ingredients I'm sure to always have on hand – tortillas, cheese, and shredded chicken.  Every couple of months I roast a whole organic chicken in our crockpot, shred it, marinate it in Mexican seasonings, and then package and freeze it in individual portions.  Kate enjoys eating it plain, in quesadillas, or in tacos.  It's a great way to always be only minutes away from a hot (non-processed) meal!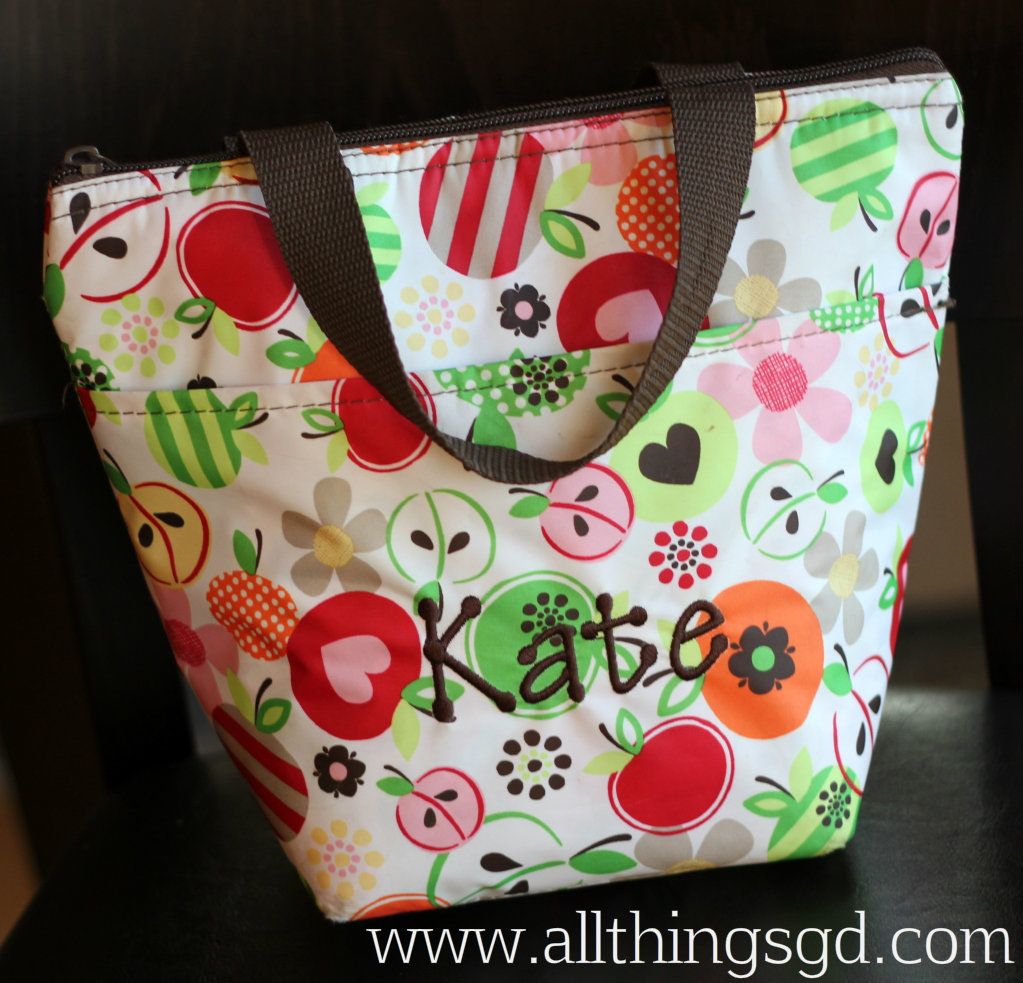 Want to see what's in my lunch bag?  Like All Things G&D on Facebook to find out!  I post weekly pictures (and links to recipes) of lunches I pack for myself during the work week.  Yum!