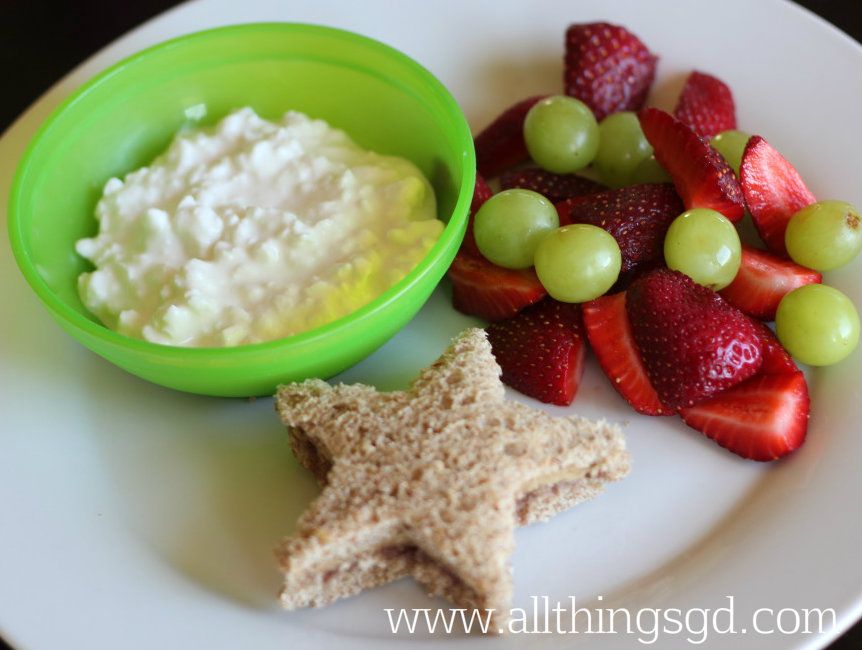 This week's featured lunch:
A peanut butter and jelly "star sandwich"
Cottage cheese
Strawberries and grapes
I'm still trying to get Kate to eat bread, and it's been several weeks since I've offered her some so I decided to give it another shot. I stuck with peanut butter and jelly (a classic) and used a cookie cutter to cut it in the shape of a star to get her a little more interested in trying it.  Just in case she wouldn't eat it, I made sure that her two sides were things I knew she really liked and would be enough to fill her up until her afternoon snack.  I'm not sure yet how it went over at daycare, but Kate was super excited about her "star sandwich" when I was making it.  I'll have to make another one for this weekend and see if my trick worked!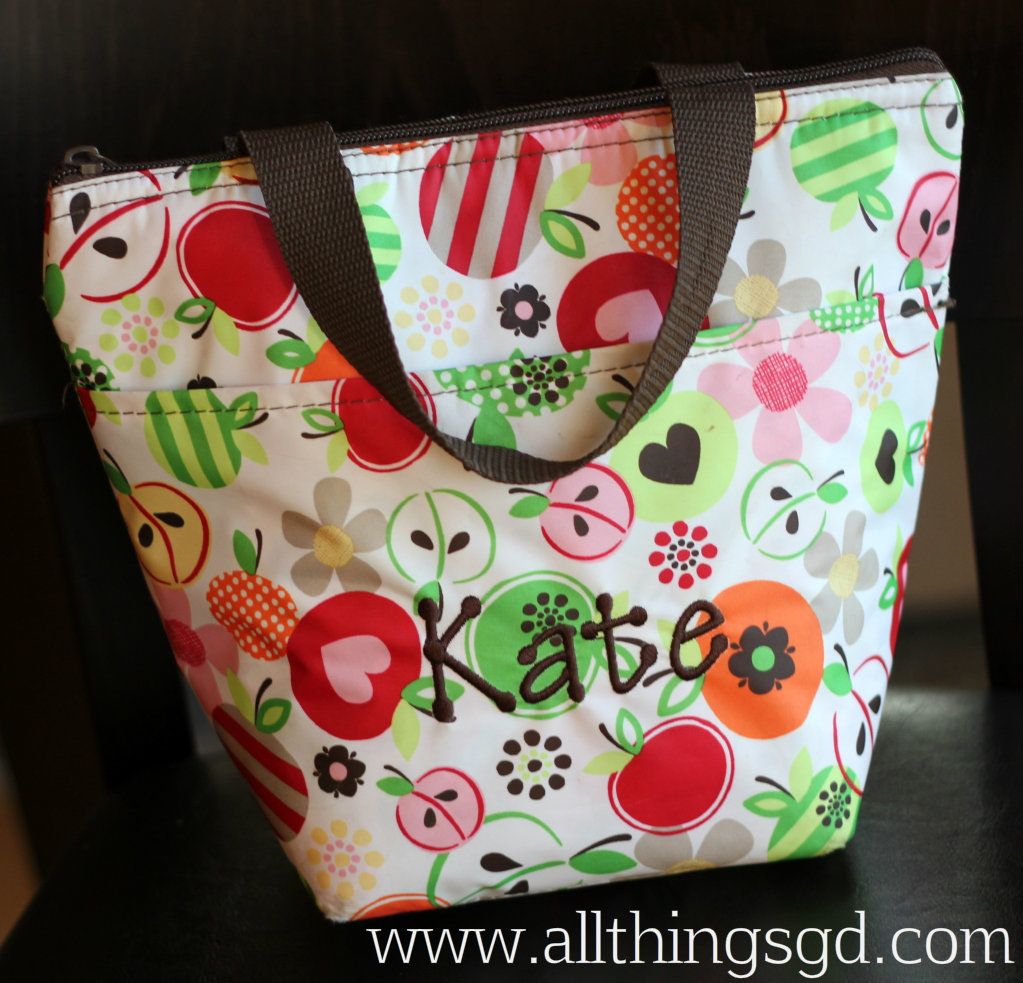 Want to see what's in my lunch bag?  Like All Things G&D on Facebook to find out!  I post weekly pictures (and links to recipes) of lunches I pack for myself during the work week.  Yum!