The 4th of July is one of my favorite holidays!  Not only does it mark the anniversary of our nation's independence – it's also the anniversary of mine and G's first date thirteen years ago at the Riverfest celebration in LaCrosse, WI.
A great reason for a party, right?!
Last week we had so much fun hosting more than 50 of our friends and their families at our home for our 7th annual Fourth of July party!  Usually it's all fun in the sun as guests sprawl out across our backyard, two decks, and patio – but this year's 100+ degree weather turned our summer outdoor party into an inside/AC party.  A handful of adventurous kids braved the heat to take turns going down the slip and slide while their parents looked on, and once the sun went down, some more brave souls ventured outside to enjoy our fantastic view of the fireworks.
The horrid weather aside, it was so much fun getting all the kids together and celebrating with our friends!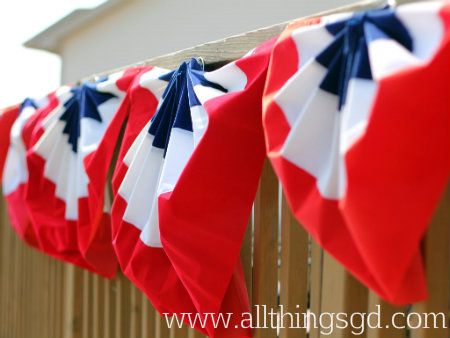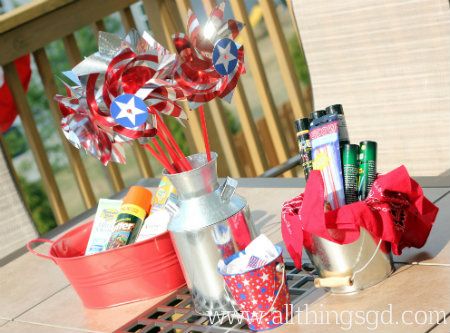 Buckets of sunscreen, bug spray, pinwheels, patriotic temporary tattoos, and glow bracelets for guest to enjoy.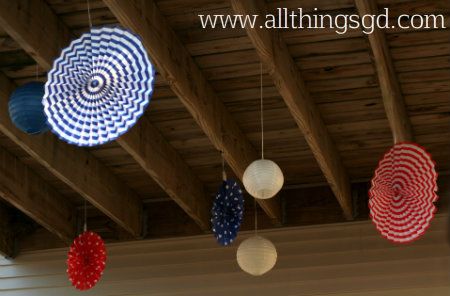 Red, white, and blue paper decorations hanging over our patio.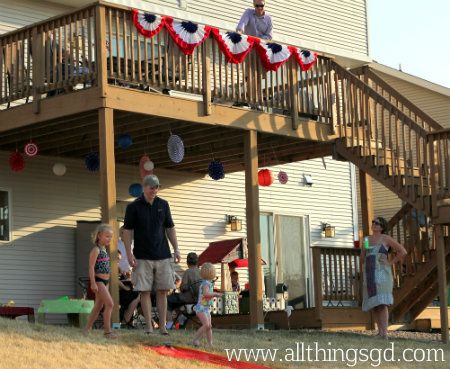 Most of our guests stayed inside, but a few braved the heat for some outdoor fun!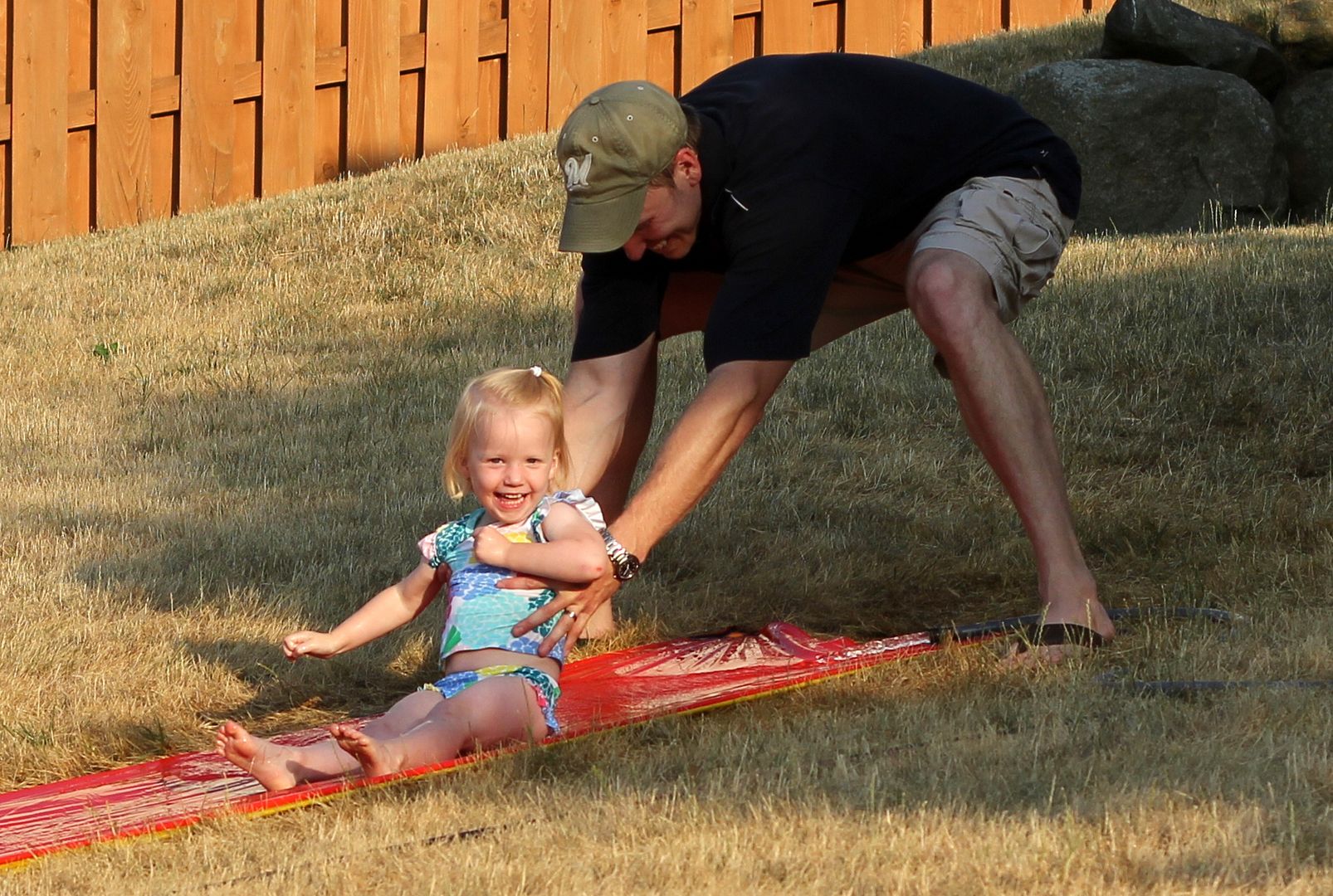 G getting Kate started on the slip & slide.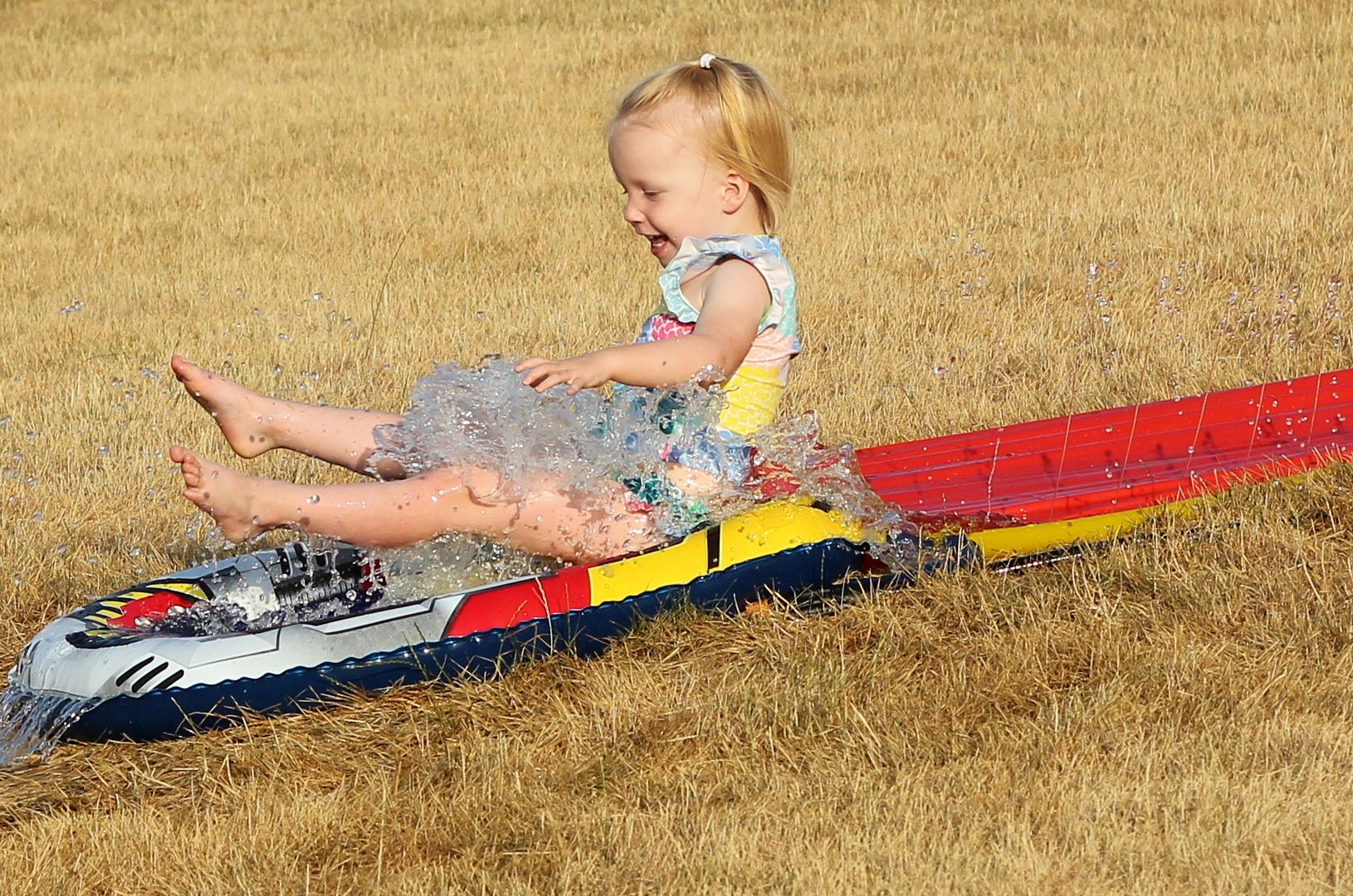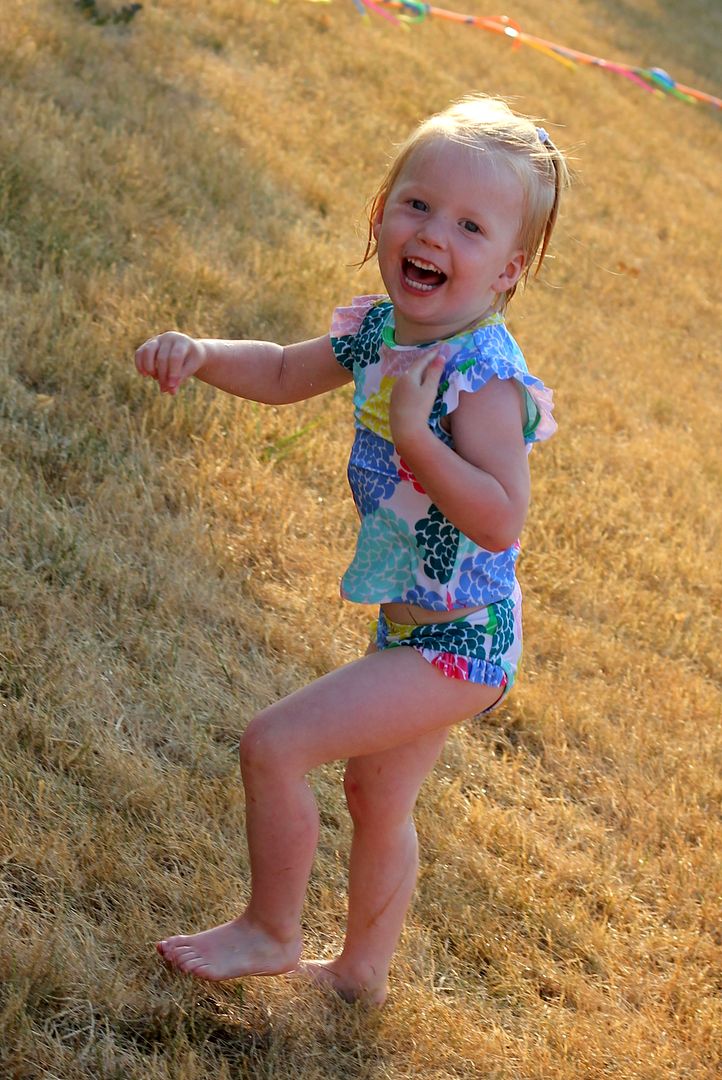 Kate, age 2
Ruby, age 3, taking a turn – check out that form!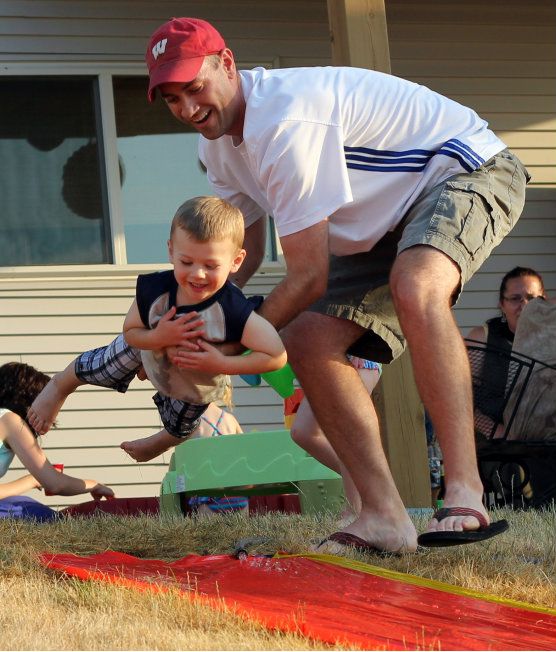 Brady, age 2, going down belly first with a little help from his daddy, Shane!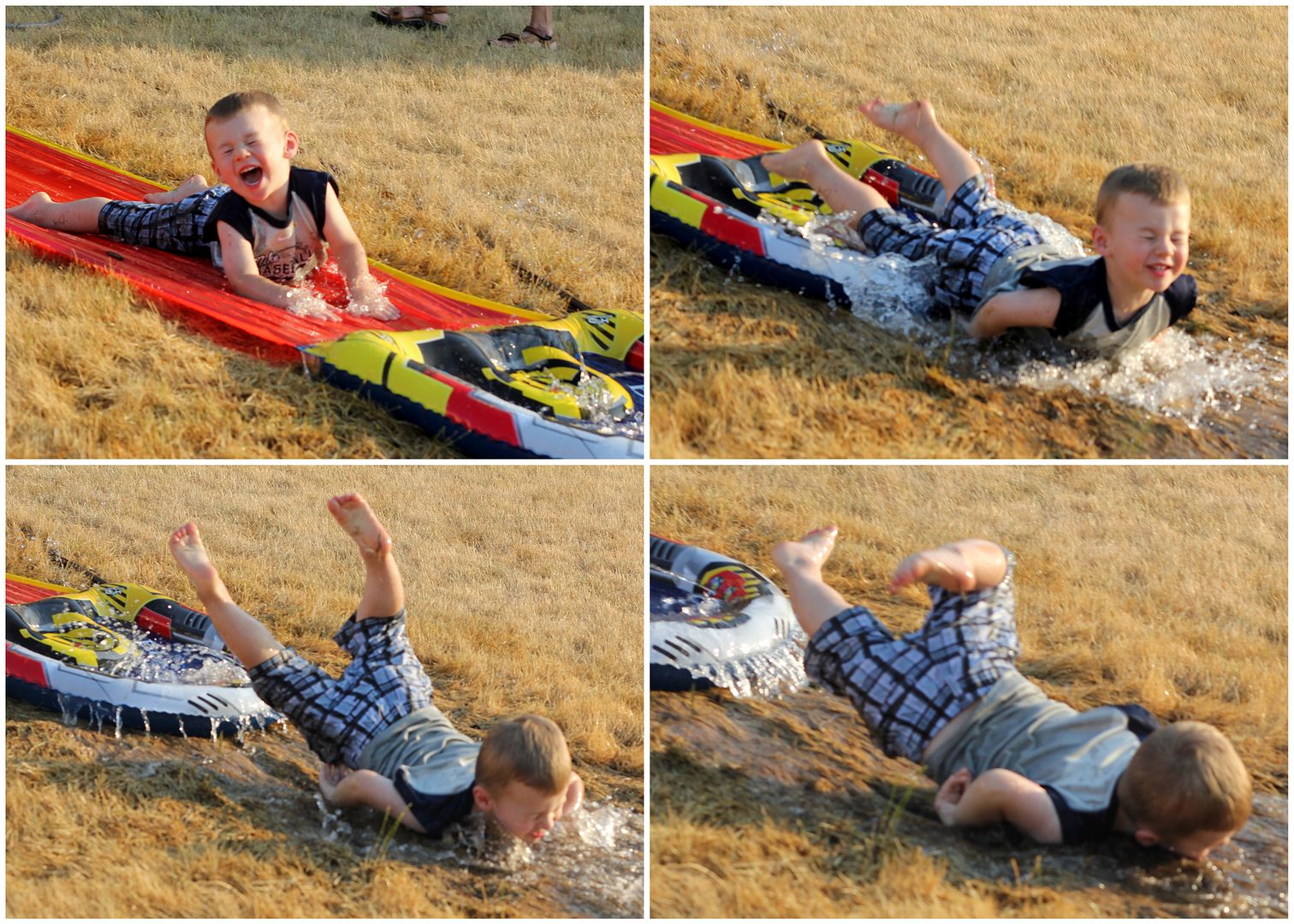 …and he over-shoots the landing, lol!
Kate's best friend Gwen, age 2
The slip & slide was a huge hit outside, and inside the food was getting just as much love!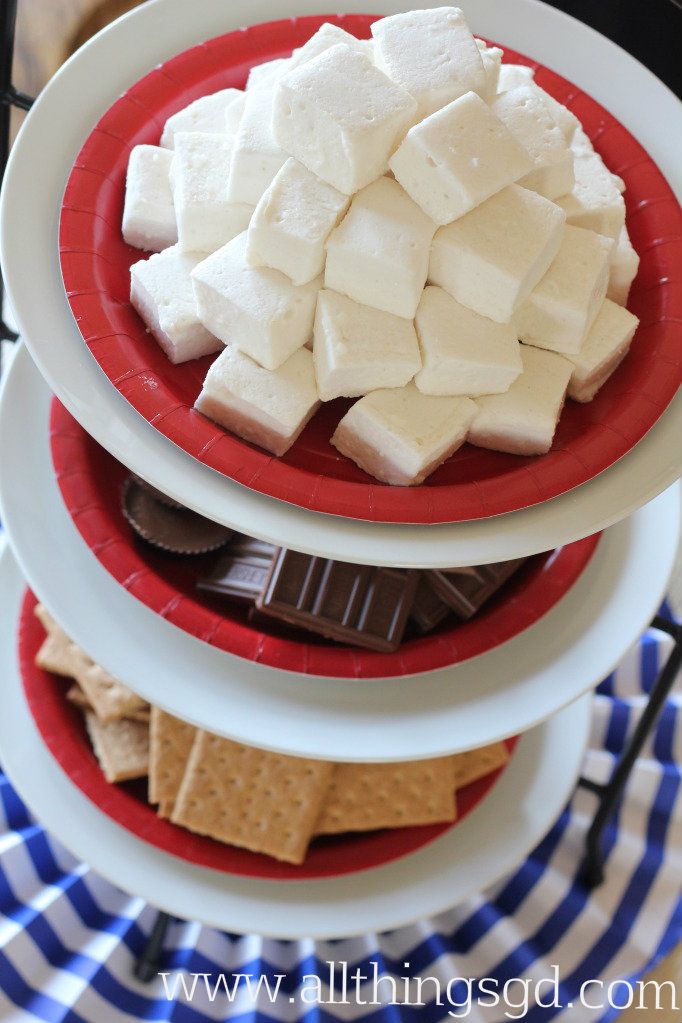 A tower of s'mores ingredients…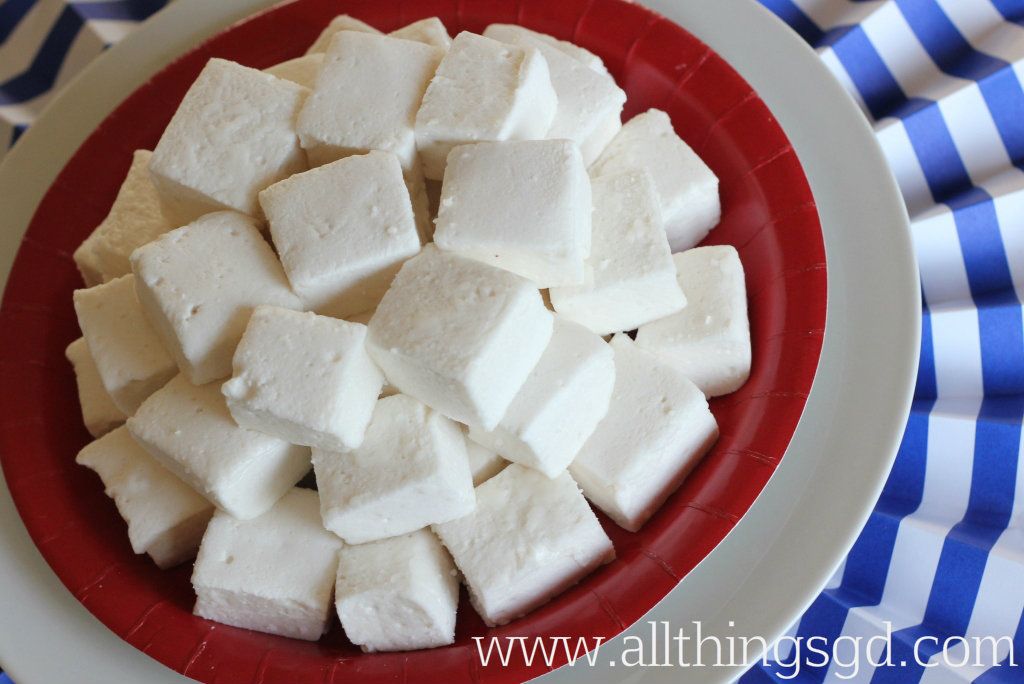 …wouldn't be complete without homemade marshmallows!
This year was my first attempt at making homemade marshmallows (recipe found here), and they were a huge hit! Everybody loved them, and G even thought they tasted better than the store-bought variety!
I decided to make s'mores bars (using homemade marshmallows) this year for anyone not interested in sitting around a fire pit on this hot day.  They were so delicious!
My friend Jill always brings a festive dish and this year she made these fun fruit skewers in the shape of the American flag.  How cute is that?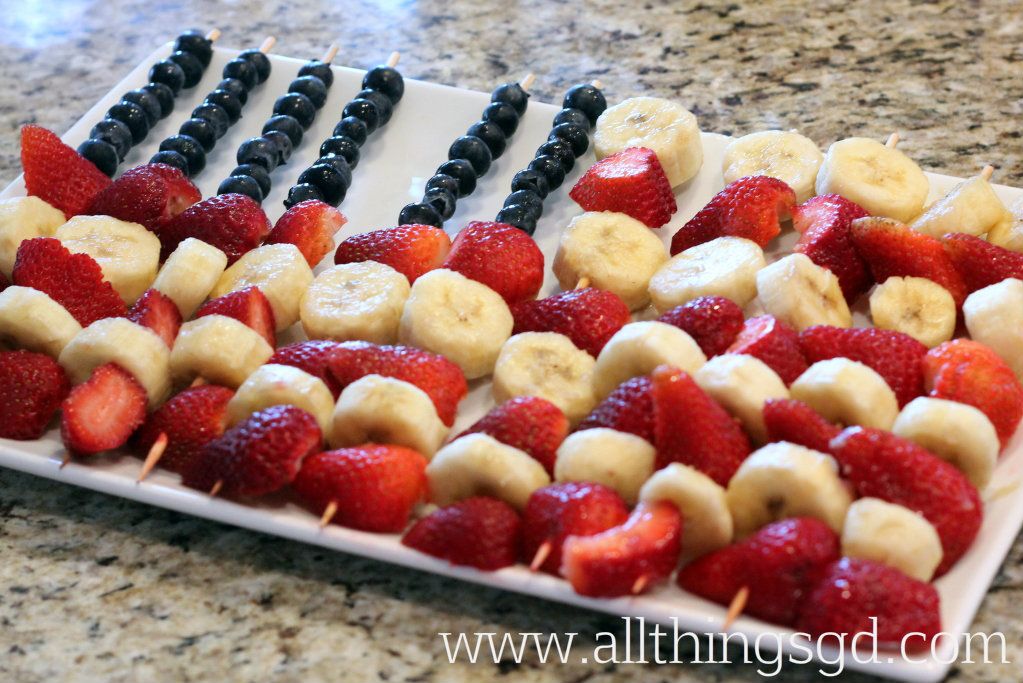 American Flag Fruit Skewers
With the exception of capturing the kids going down the slip & slide, once the party started I was woefully neglectful about taking pictures. Sadly, I don't have any pictures of me and G, and I have only one picture of me and a friend, thanks to Beth grabbing me before she left and insisting that we get a picture together. I'm so glad she did!
Me & Beth
Right before I set my camera down for the night my friend Jill walked by with her daughter and I snagged this one of them:
Jill & her daughter Adi (8 months)
And lastly, one of my little party girl!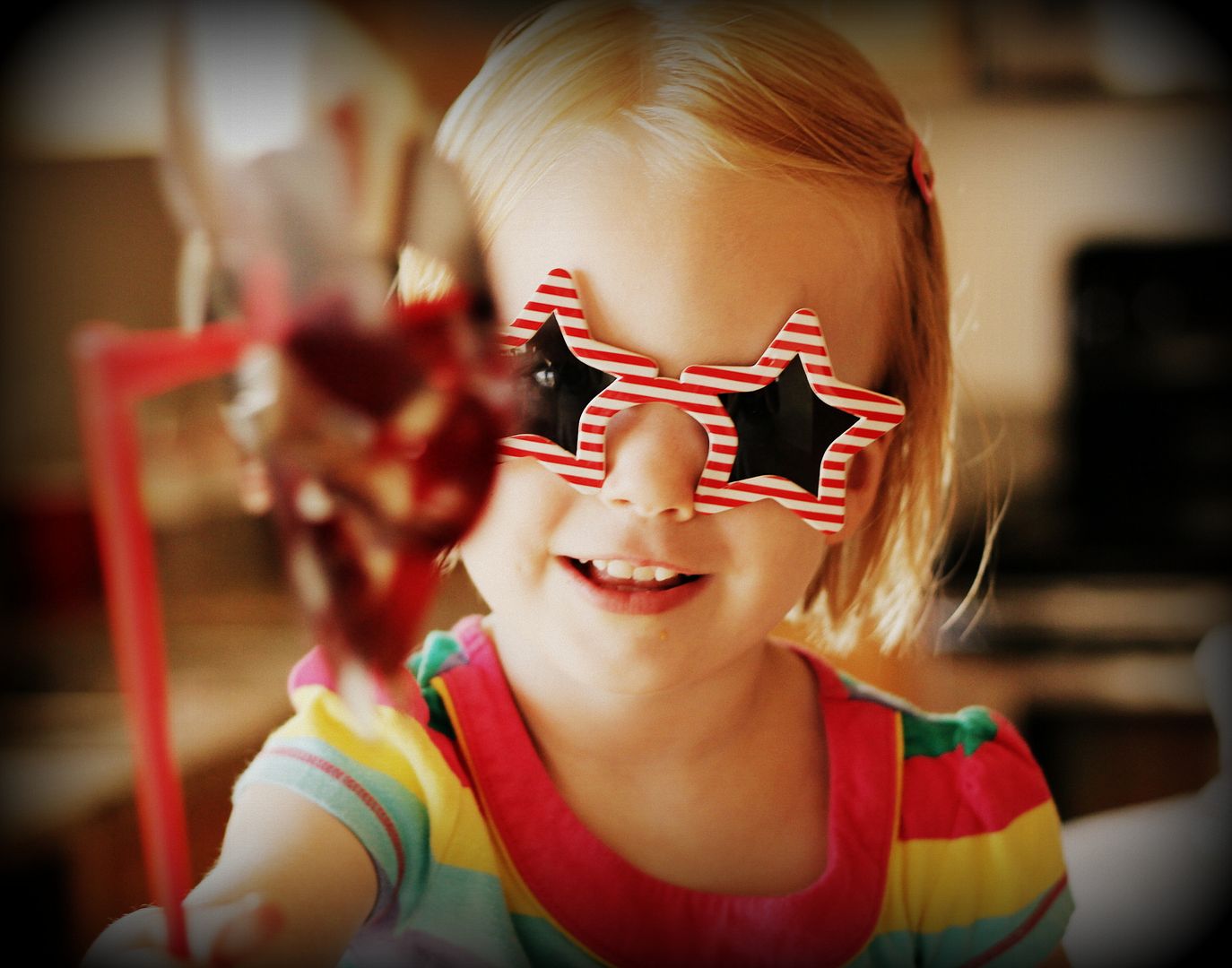 Kate, 29 Months
It was another fun celebration and we're already looking forward to marking this date on our calendar again next year!
How was your 4th of July? Did you brave the heat outside, or watch the fireworks from the comfort of your freezer?