I haven't made anything too exciting for Kate's lunches recently, so I knew it was time to try a new recipe! I checked out my friend Susan's blog (Our Family Eats) and came across her super simple and mouth-watering buffalo chicken taco recipe.
I decided to make buffalo chicken quesadillas instead of tacos to put my own little spin on it and make it less messy for Kate to eat.  I cooked up the buffalo chicken in my crock pot, shredded it up and sandwiched it (along with bleu cheese crumbles and shredded cheddar cheese) in between two whole wheat tortilla shells that I then pan-seared on the stove to make a yummy melted quesadilla.
These were so delicious that G and I were gobbling them up as well!
Kate's lunch:
Buffalo chicken quesadilla
Celery sticks
Watermelon slices, cut with a star-shaped cookie cutter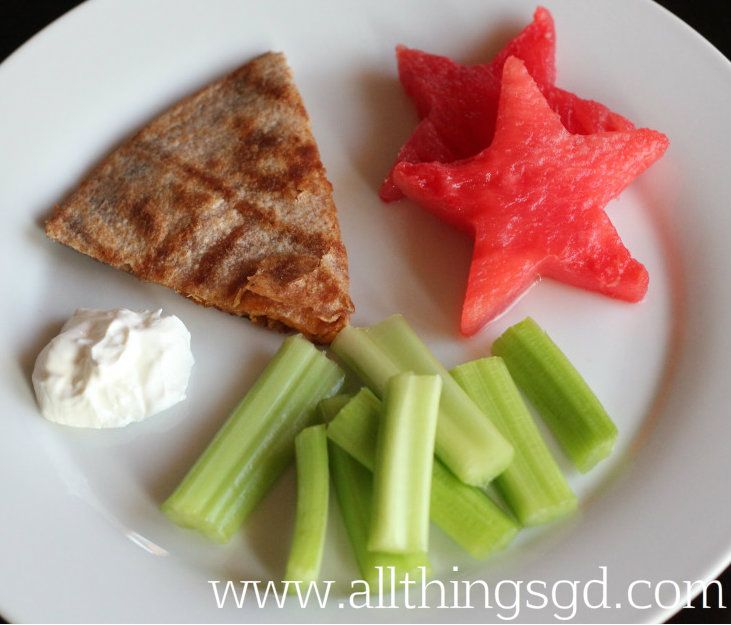 Want to see what's on my plate?  Like All Things G&D on Facebook to find out!  I'll be featuring another one of my favorite work week lunches tomorrow!