Today G and I celebrate our 9 year wedding anniversary and this morning I woke up to this: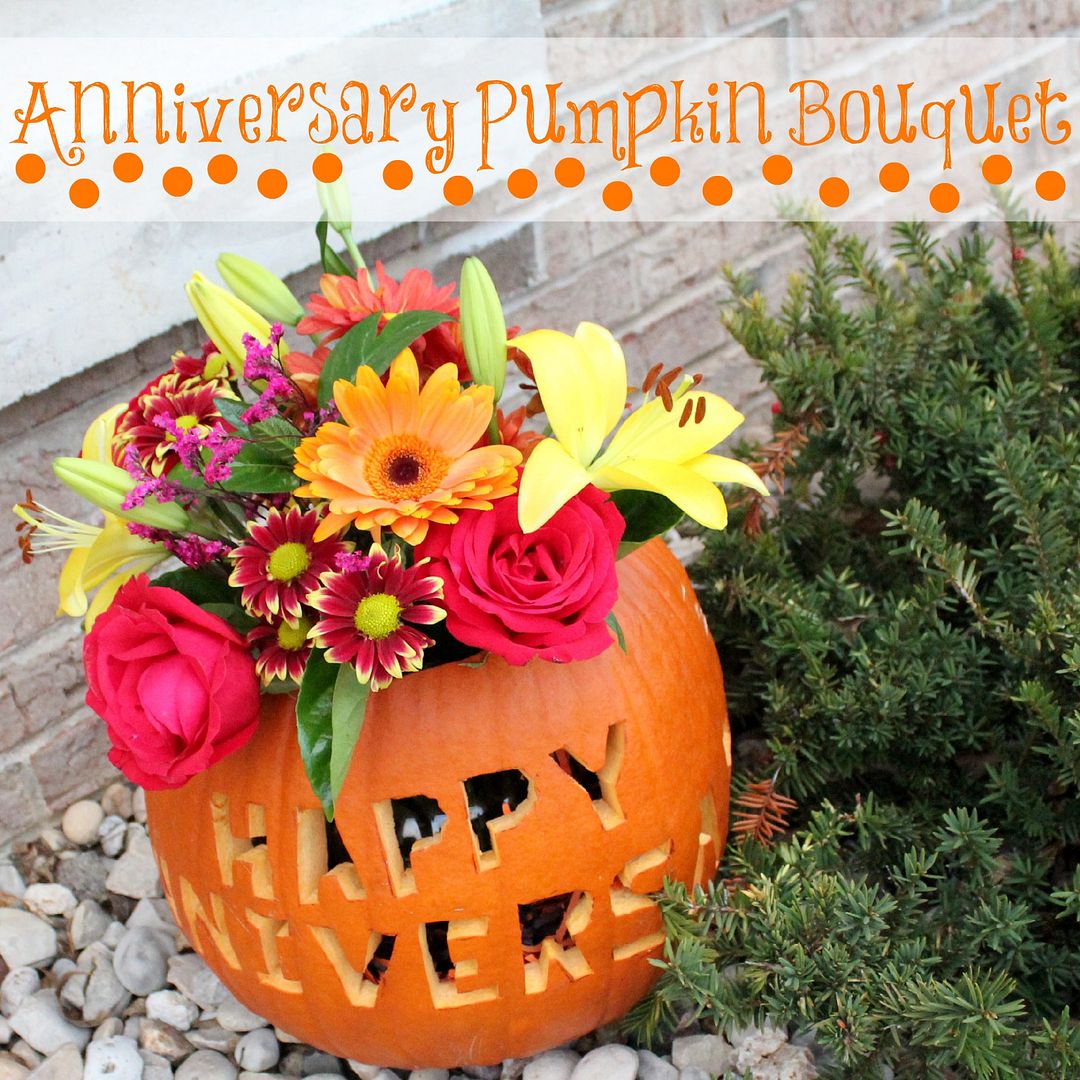 My "Happy Anniversary" pumpkin bouquet surprise!
My first thought was: "Oh my goodness!  What a wonderful surprise!"
My second thought was: "When did G join Pinterest?"
He carved "Happy Anniversary" into a huge pumpkin, and filled it with beautiful fall flowers and a few other goodies including chocolates, an iTunes gift card and a Starbucks gift card. It was such a wonderful surprise!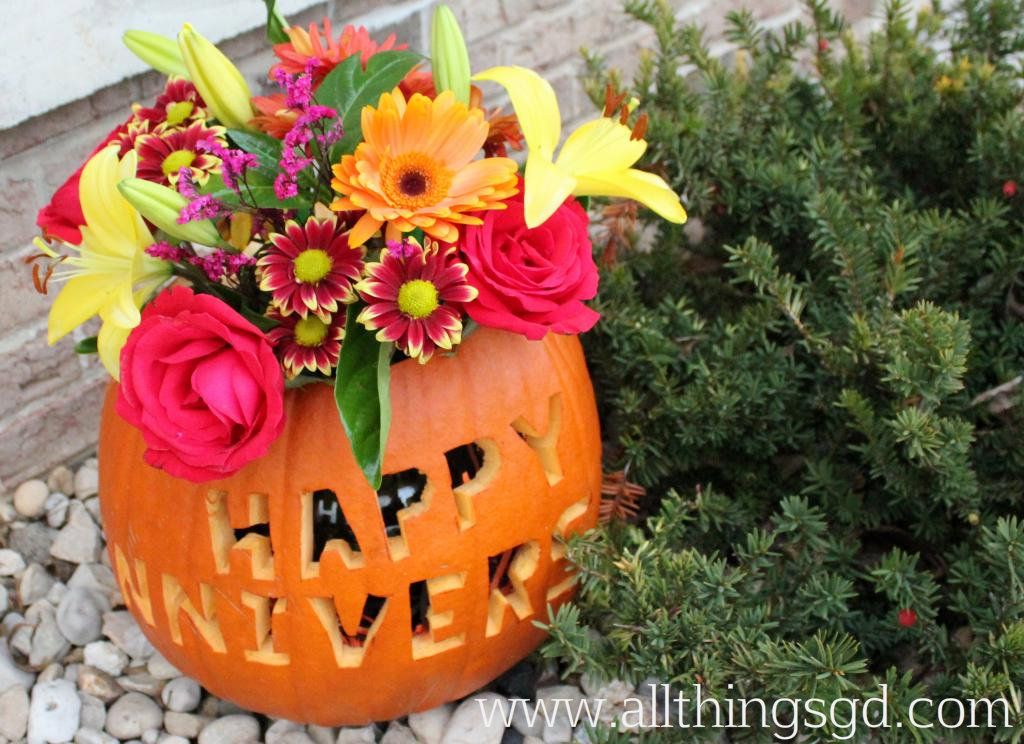 An anniversary pumpkin bouquet!
Isn't this just the neatest idea?!
I always knew the man I married was funny, kind and thoughtful (not to mention devilishly handsome) – but I had no idea he was this creative, too!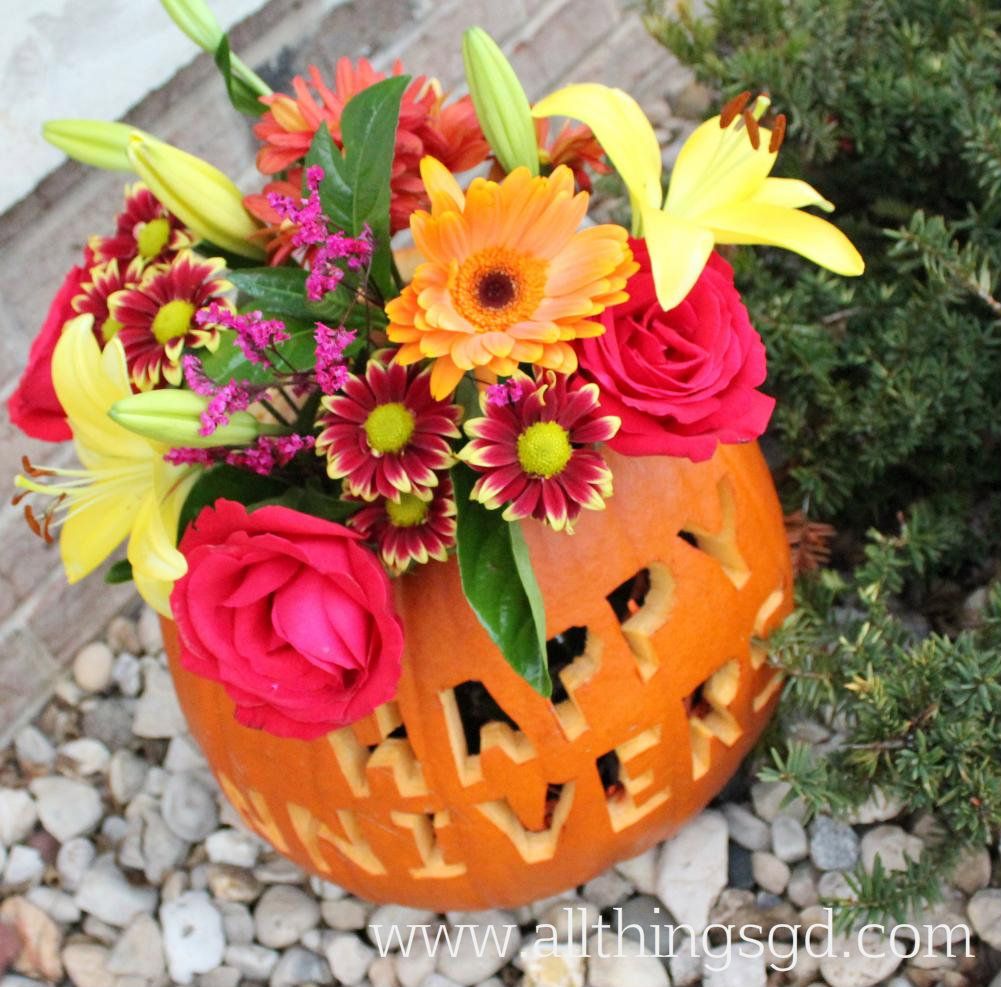 Happy anniversary, baby!
Check out All Things G&D on Facebook to see a picture of us on our wedding day!