Holiday decorations week continues at All Things G&D, and today I'm showing you our gift-wrapped, floor to ceiling, photo gallery wall!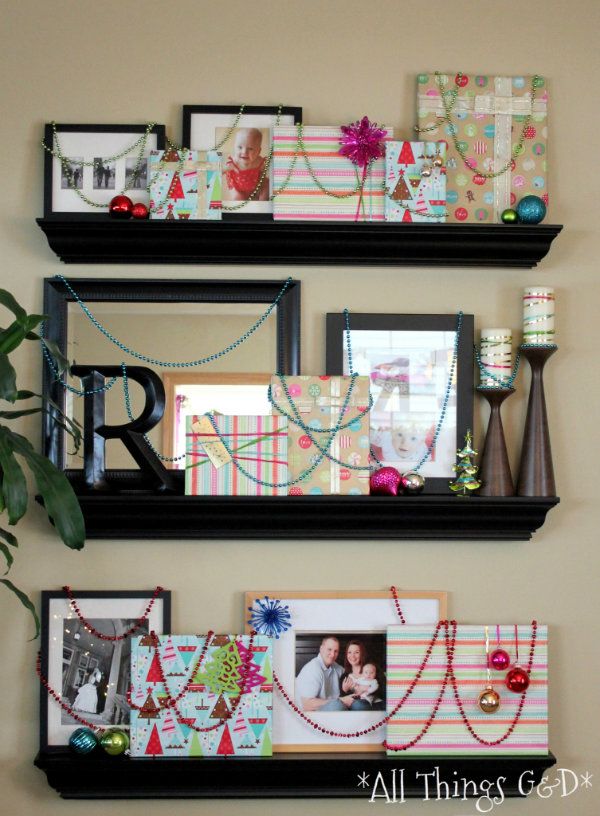 Gift-Wrapped Photo Gallery Wall
I first had the idea to wrap some of the frames of our photo gallery wall in 2008 when I decorated our house for Christmas without spending a dime.  Each year since then I've wrapped our frames to make them look like gifts, mixing it up a little bit (and sometimes a lot of bit) to keep it new and fresh.  This year's photo gallery wall builds off the colorful wrapping paper I used for last year's wall display, with the additions of more colorful ornaments, drapes of colorful beading, and some cute little Christmas tree accents!
Bottom Shelf
Gift-Wrapped Picture Frame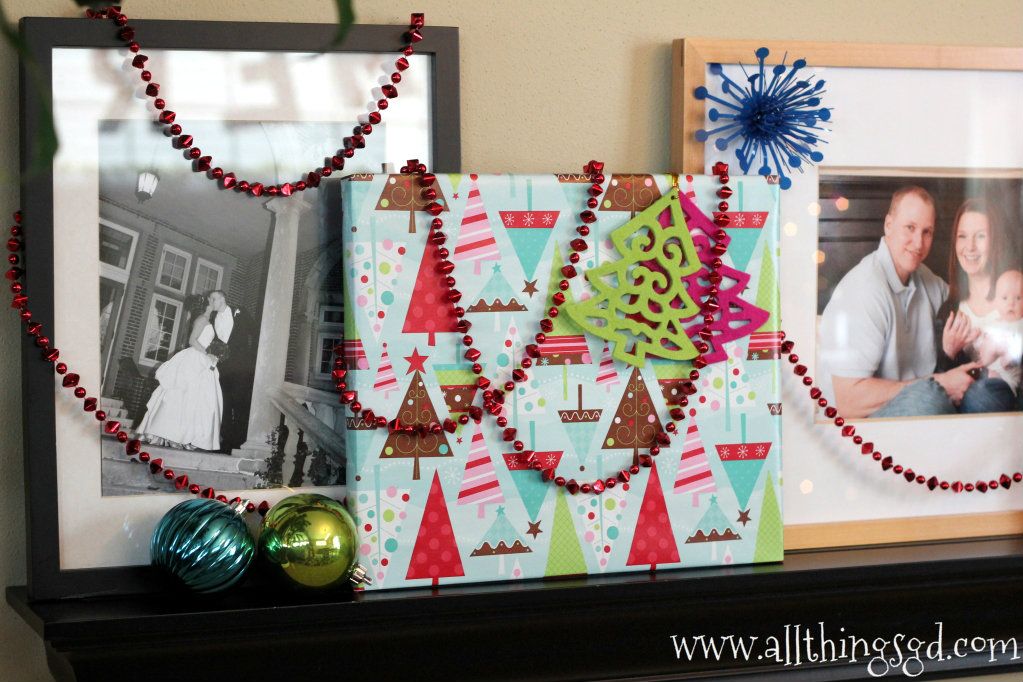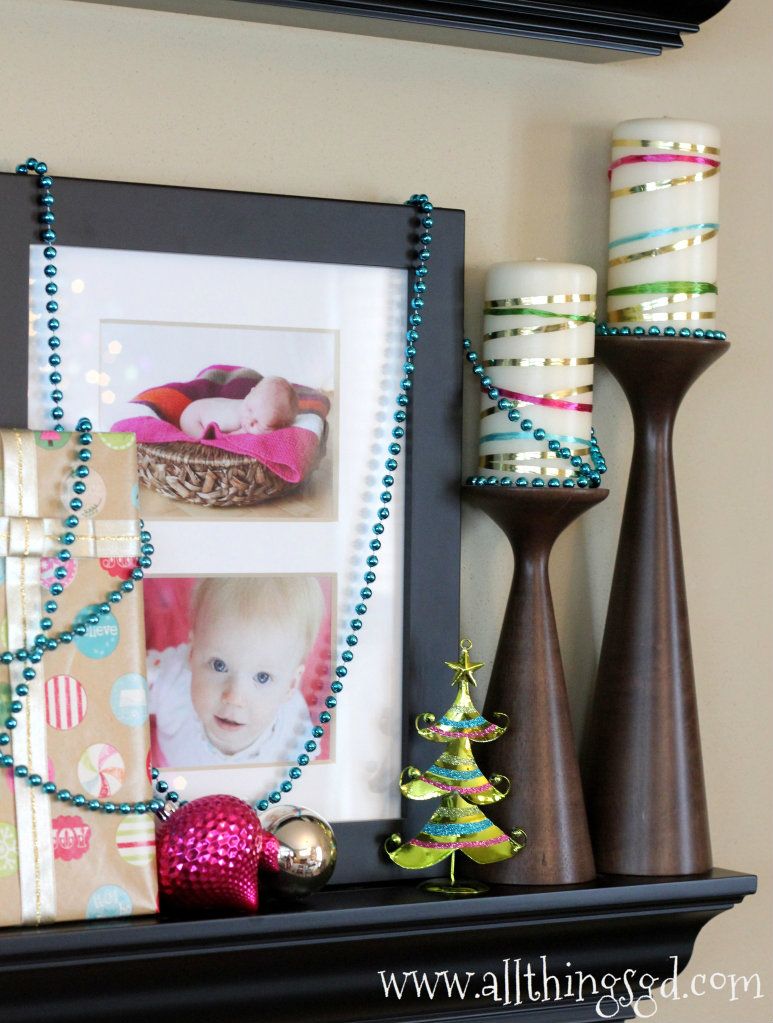 Middle Row
Gift-Wrapped Picture Frames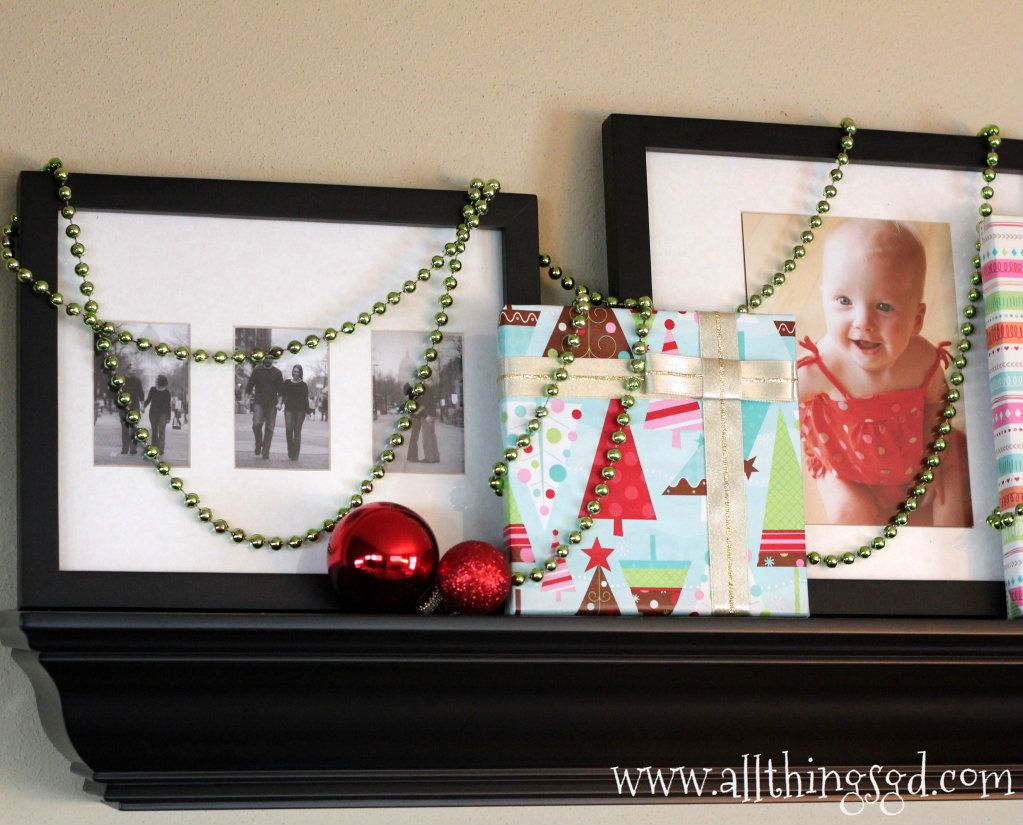 Top Row
This photo gallery takes up an entire wall in this half of our family room (formerly our dining room) so I love that this simple and inexpensive holiday decor idea has such a big impact in our home!
Floor to ceiling Christmas gift-wrapped photo gallery wall.
In case you're wondering, here's a (slightly older, but still pretty accurate) picture of what it looked like before (you can see more here):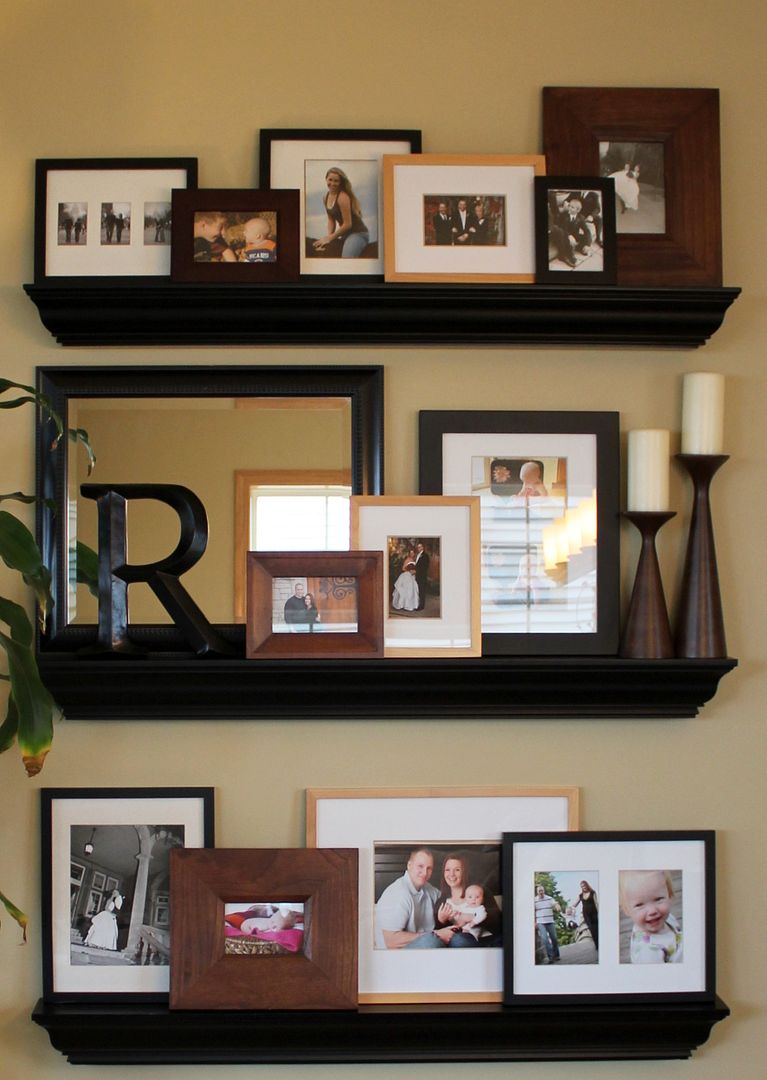 And the after: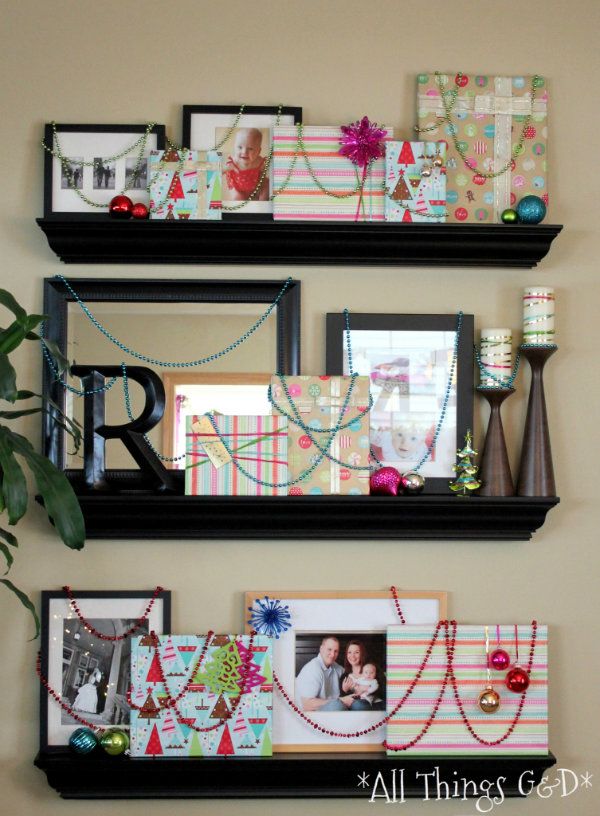 Gift-Wrapped Photo Gallery Wall
Stay tuned for even more holiday decor details coming soon!