We have three gorgeous accent windows in our family room. They're set higher up on the wall, have a beautiful white square grid running through them, and an incredible ability to capture all the sunshine outside and pour it into our home. I love them so much that I typically keep them unadorned – except at Christmastime.
My plan for our windows this holiday season was to make a statement – both literally and figuratively!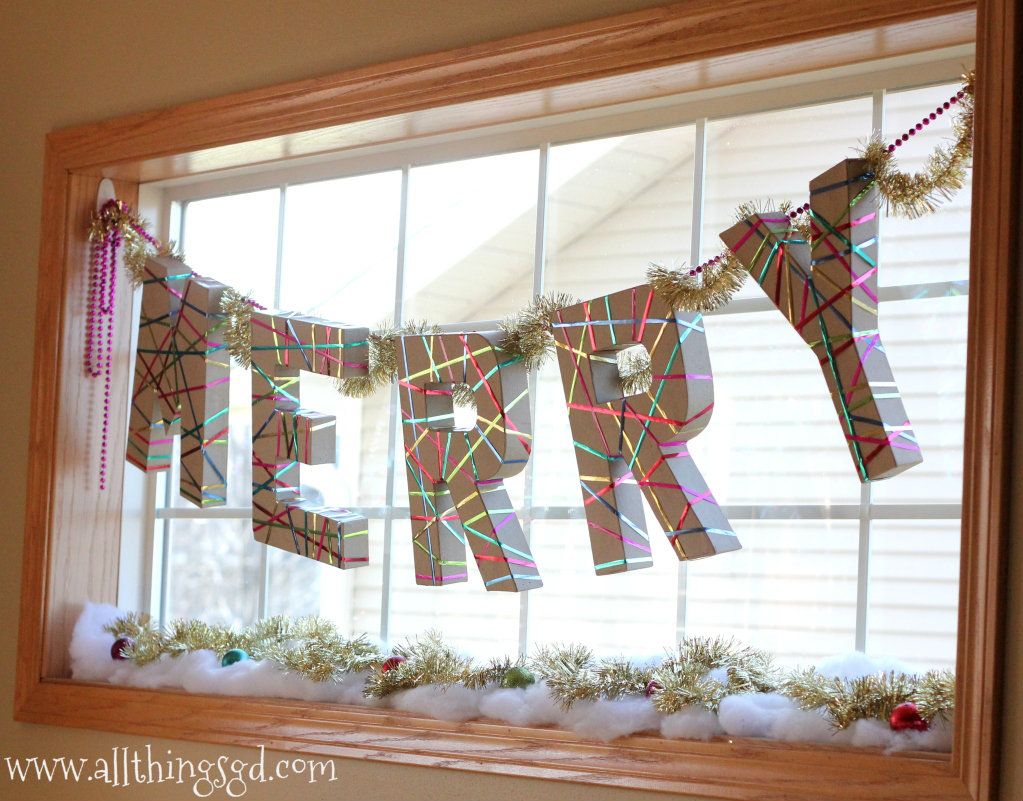 Metallic Ribbon-Wrapped Holiday Letters
I picked up these cardboard letters at JoAnn Crafts for a steal on Black Friday. I tossed around a few different ideas for how to decorate them and in the end decided to wrap them with metallic, smooth curling ribbon in a variety of colors.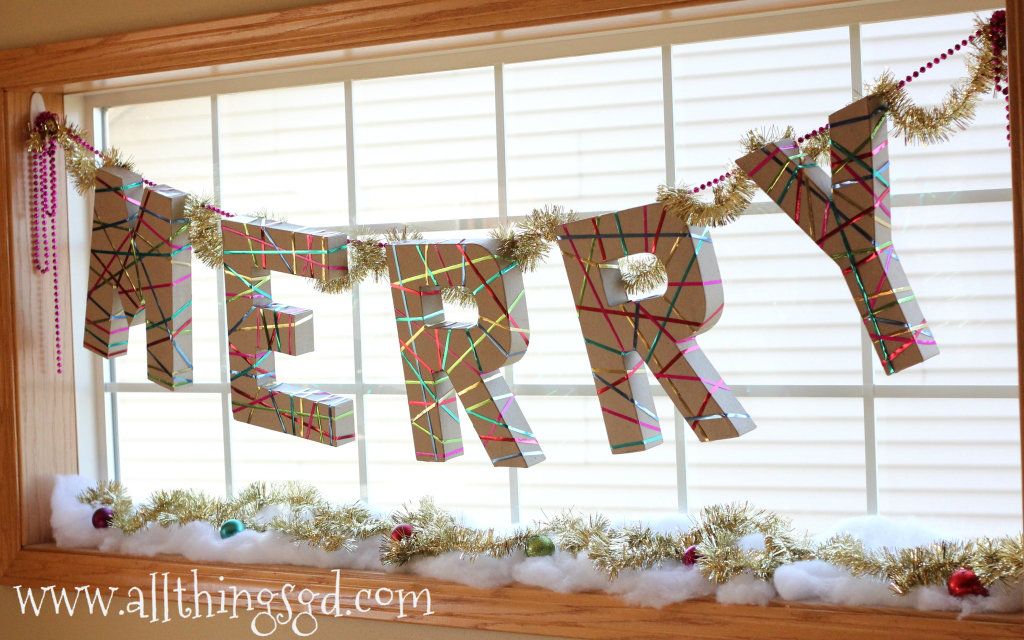 Window #1: Merry…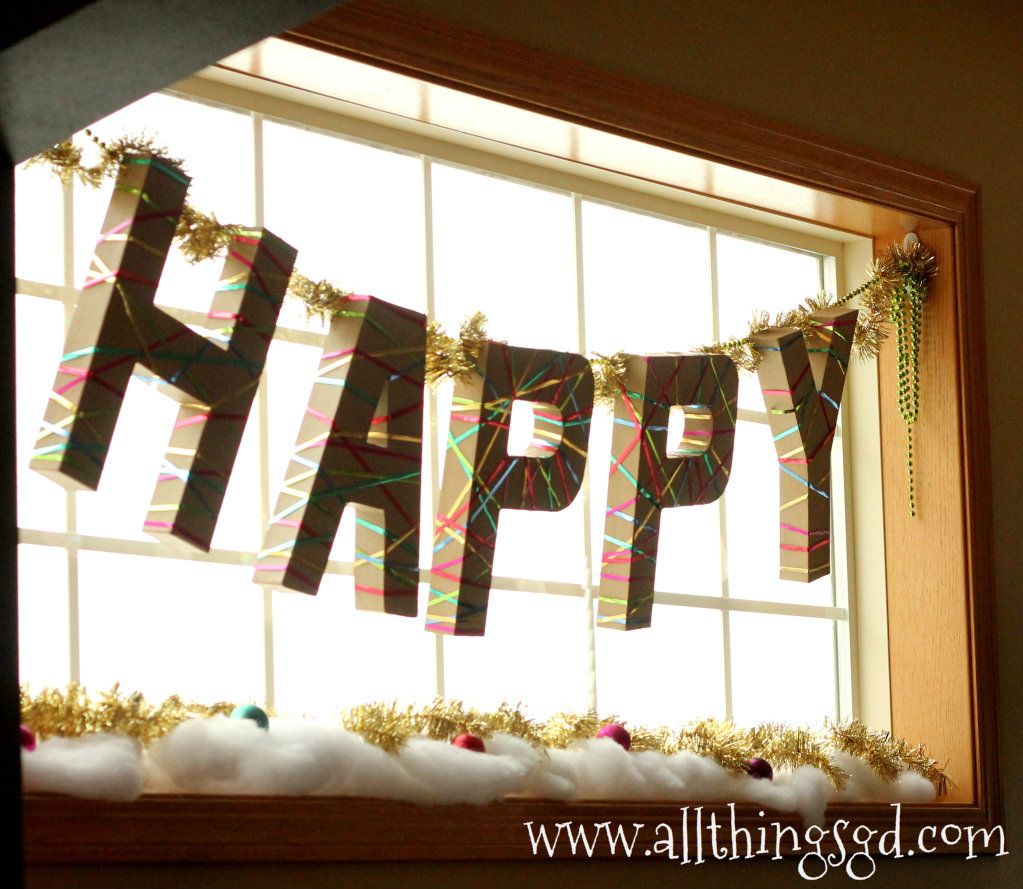 Window #2: Happy…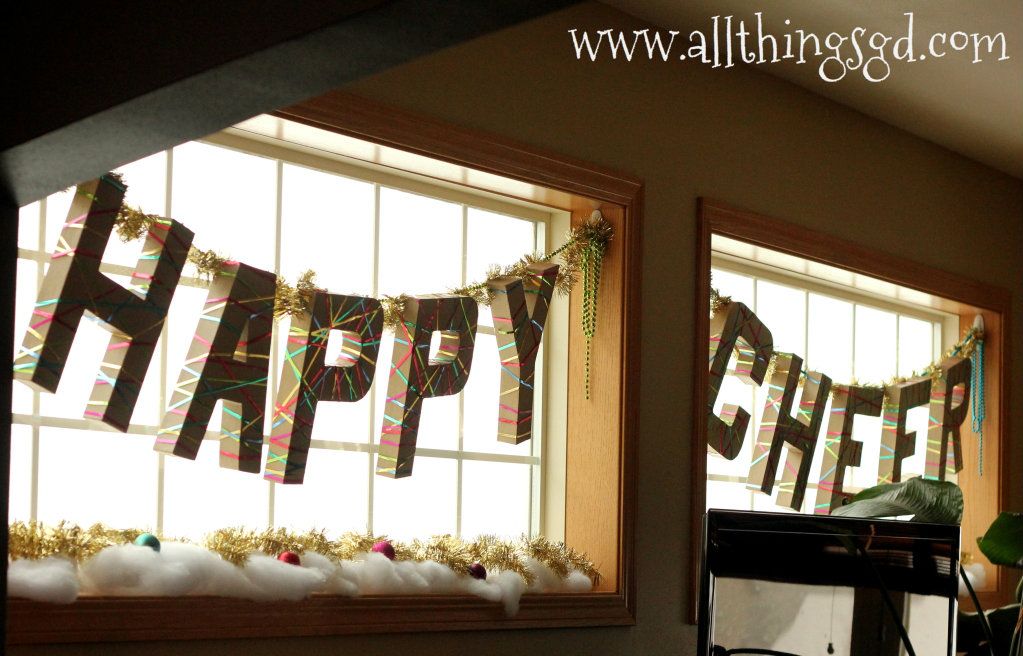 Window #3:  Cheer!
I love how the light plays off the metallic ribbon as the sunshine in our house adjusts throughout the day!  It's always so fun to see which word or letters are being highlighted!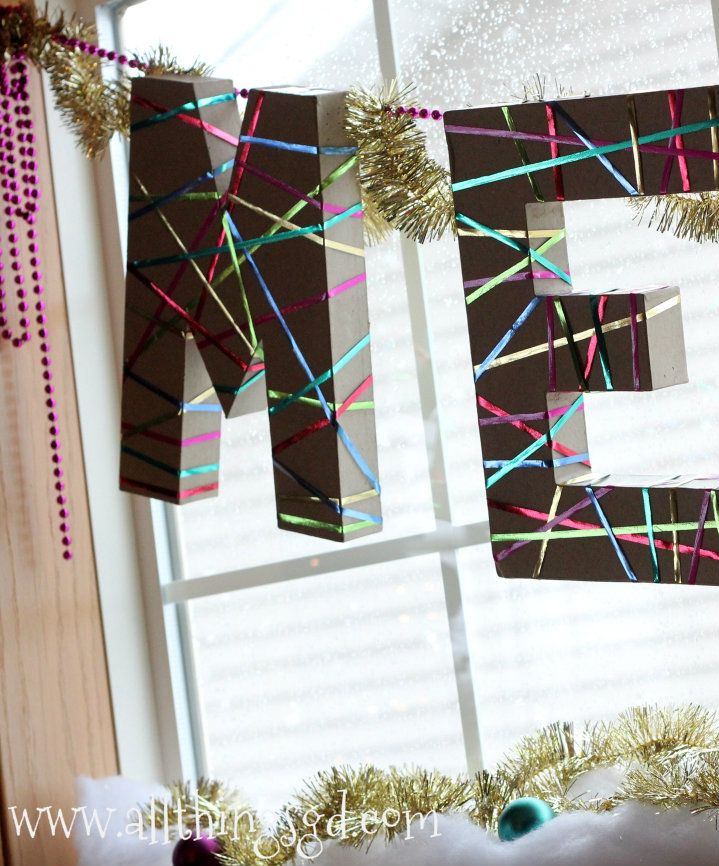 Look at E, totally showing off.
Another view as the sun moves through our family room:
You know how people will say "the picture doesn't do it justice"? I've never wished I was a better photographer more than I did when trying to capture these letters!  With so much light pouring in through our windows it's hard to photograph them to reflect how they truly look in person.  They're bright, and colorful, and sparkly, and absolutely stunning to admire all throughout the day – oooh, I love them!
Wishing you and yours some MERRY, HAPPY, CHEER this holiday season!