1. Twilight's Breaking Dawn: Part 2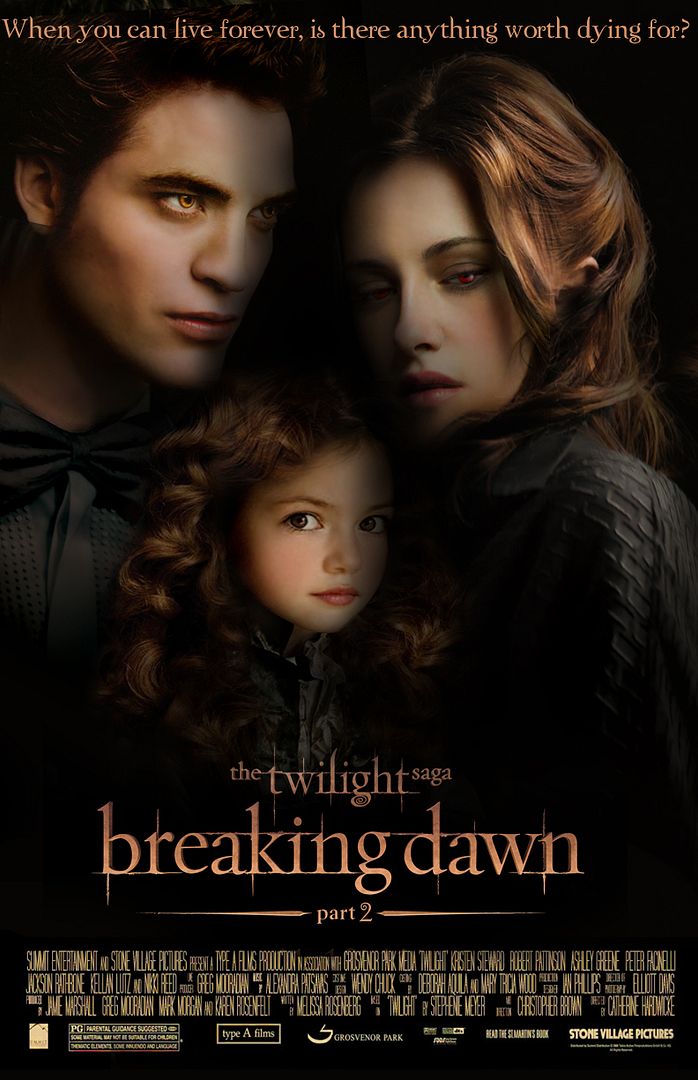 They saved the best for last!
As some of my longtime readers likely remember, I may or may not have had a slight obsession with the Twilight books a couple of years ago.
Allow me to illustrate what I mean by "slight":
Considering my mad love for the books, my expectations for the movies were super high. I made no secret of how much I hated the first Twilight movie, and my feelings about New Moon were mixed. After dramatically lowering my expectations, I used the L-word when I reviewed Eclipse, and although Breaking Dawn: Part 1 was rather "meh" for me, I did give it a +2 total score on my Twilight scoring scale, so that's more good than bad.
Of all of The Twilight Saga movies, though, I think Breaking Dawn: Part 2 was my favorite. It was the best of the bunch, and I never wanted it to end. I can't help but think (hope!) there could easily be a spin-off saga with Renesmee and Jacob, am I right?
2. My brand new, shiny and hip Young House Love book!
I've had one heck of a nesting urge lately! I find myself puttering around the house thinking, "Hmm…I should update that artwork" and "Let's see what I can do with this area." Peeing on a stick confirmed that pregnancy can't be blamed, so I quickly realized the cause of my decor desires kicking into overdrive is my fabulous new Young House Love book!
There are so many wonderful, practical, and beautifully photographed DIY projects for your home outlined in John and Sherry's first (of many, I hope!) book that it's no wonder I'm scratching at the walls trying to decide which home improvement project I want to do next! Flipping through the pages of Young House Love is like having a year's subscription to your favorite home magazine, without all the ads – it's just the good stuff!
You know who agrees with me?
The New York Times.
And the rest of the internet.
Check out New York Times Best Selling authors John & Sherry Petersik's blog Young House Love for even more info about their new book, some behind the scenes content, bonus material, their book tour schedule, and even reader projects inspired by their book – and then go snag a copy for yourself (and the rest of your Christmas list) today!
3. Converting to cloth napkins at home.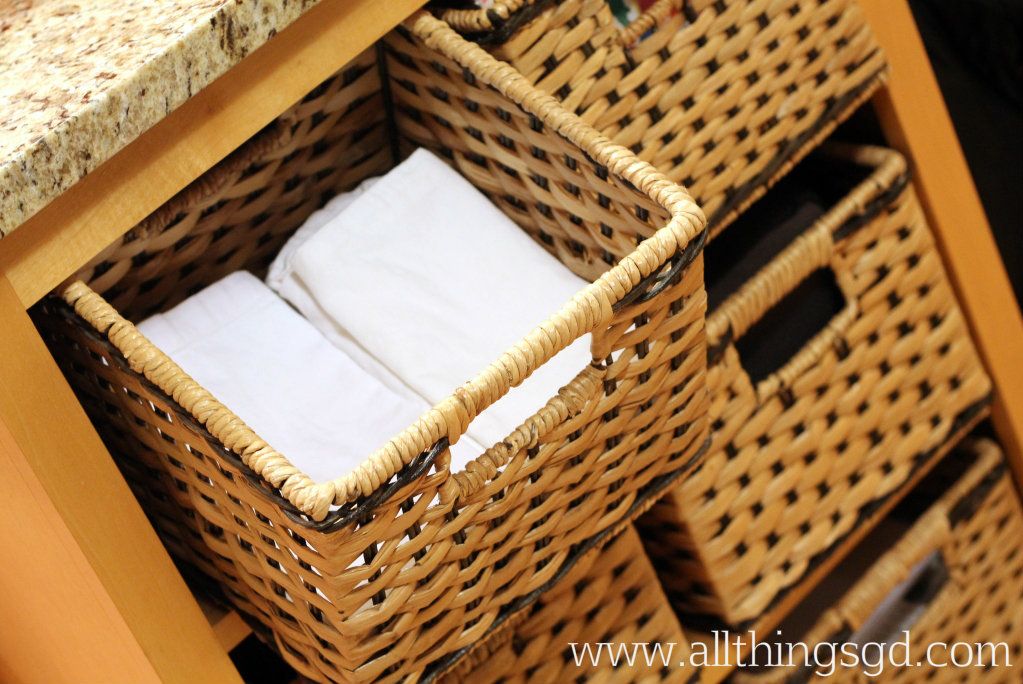 We're big-time napkin users at our house. Each of us uses a napkin at every meal, which adds up to a lot of waste! Even though we recycle and compost, I still feel guilty about going through so much paper product each month – especially when there's a simple, more eco-friendly alternative!
Back before I sold our dining room table (and back when I had grandiose visions of hosting frequent dinner parties for dozens of people at a time) I stockpiled our linen collection with cloth dinner napkins. Nothing fancy. Just plain cotton napkins that would go with any elaborate tablescape I had in mind for these grand dinners that almost never happened.
My guilty, paper napkin tossing conscience decided it was time to pull them out of retirement! The conversion to cloth napkins was as simple as removing Kate's old burp cloths (which also haven't been used in ages) from the top basket at the end of our kitchen island and replacing them with the cloth napkins.
Why didn't I think of this sooner?!
4. Fun with family and friends!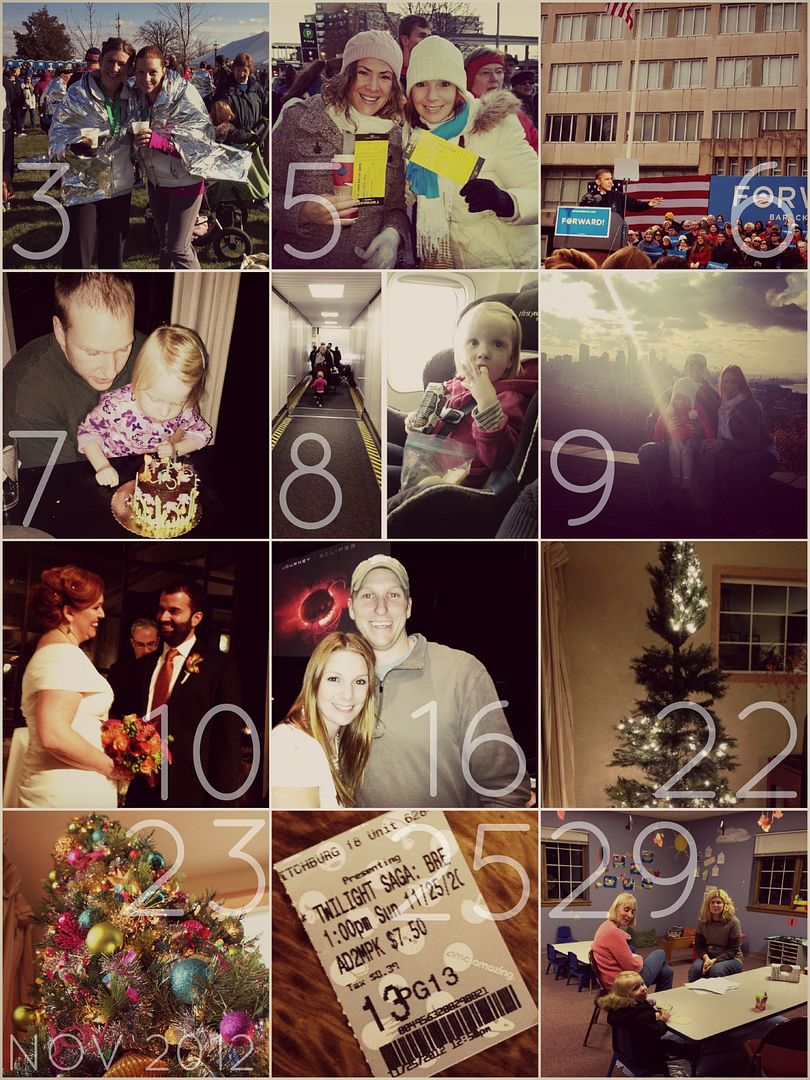 Photo recap of my fun-filled November!
I think November was quite possibly the most jam-packed, fun-filled month I've had all year! Between finishing my 3rd half marathon, scoring VIP tickets to see Obama, surprising G with Journey concert tickets for his birthday, our family vacation to Seattle for G's sister's wedding, and Thanksgiving – November was one exciting day after the next! Activities aside, my greatest joy in November was all the laughs, memories, and time I got to share with beloved family and friends. Let's do it again next month!
5. My new iPhone.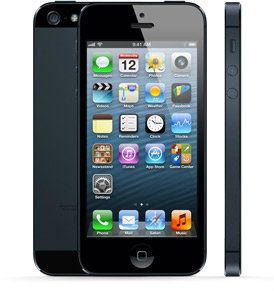 iPhone5
G surprised me with the new iPhone 5 for my birthday (cough)backinSeptember(cough) and now that I've finally gotten around to activating it I'm kicking myself for waiting so long! My last iPhone was a 3GS so this is my first time having Siri, which I'm still getting used to. (What do you use her for? I find myself sticking with how I've always done things, but I'd like to make more use out of this feature!) I love the bigger screen and the faster speed, but I think my favorite feature of all is the camera, which is so much better than my last phone's! The Panorama feature is the neatest thing, and so far I've used it to capture some really neat almost 360 degree shots, like this one of my surroundings when I was at The President's speech in downtown Madison last month:

(click to enlarge)
In this panoramic picture you can see the President's stage to the left (which was directly in front of me when I took this shot), our State Capitol Building (which was directly to my right), the glaring lights they brought in (which were directly behind me, illuminating the stage), and crowd all around!
I love this feature! For any of my readers who have an iPhone 5 (or those who want one) – what's your favorite feature? I'm quite certain there are things my new phone can do that I don't even realize yet!

This post contains affiliate links.