5:30am:

 

My alarm goes off telling me it's time to get out of bed and work out.

 

I slap the shit out of it and silently yell, Don't you know I didn't get to bed until almost 11pm last night?!

 

Damn thing.

 
6:45am:

 

I roll out of bed and I'm not happy about it. 
Greg is already up with Kate, getting her ready for the day, so I take a quick shower and then take over with Kate so G can get ready for work.

 

She's extra cuddly this morning which is so nice, and she lets me cradle her in my arms like she used to when she was a little baby.  Now this is a much better start to my day!
7:30am:

 

G leaves with Kate to take her to daycare on his way to the office, and I race upstairs to get ready for work.

  

It's only then that I remember I have THIS F-ING HICKEY ON MY NECK, so I grab an orange scarf to go with my jeans and cream sweater, and by 8am I'm off to work.
8:30am:  Arrive at work.  I work for a nonprofit organization that supports children with mental health issues, and I feel so blessed to have such an amazing job and to serve such a wonderful mission.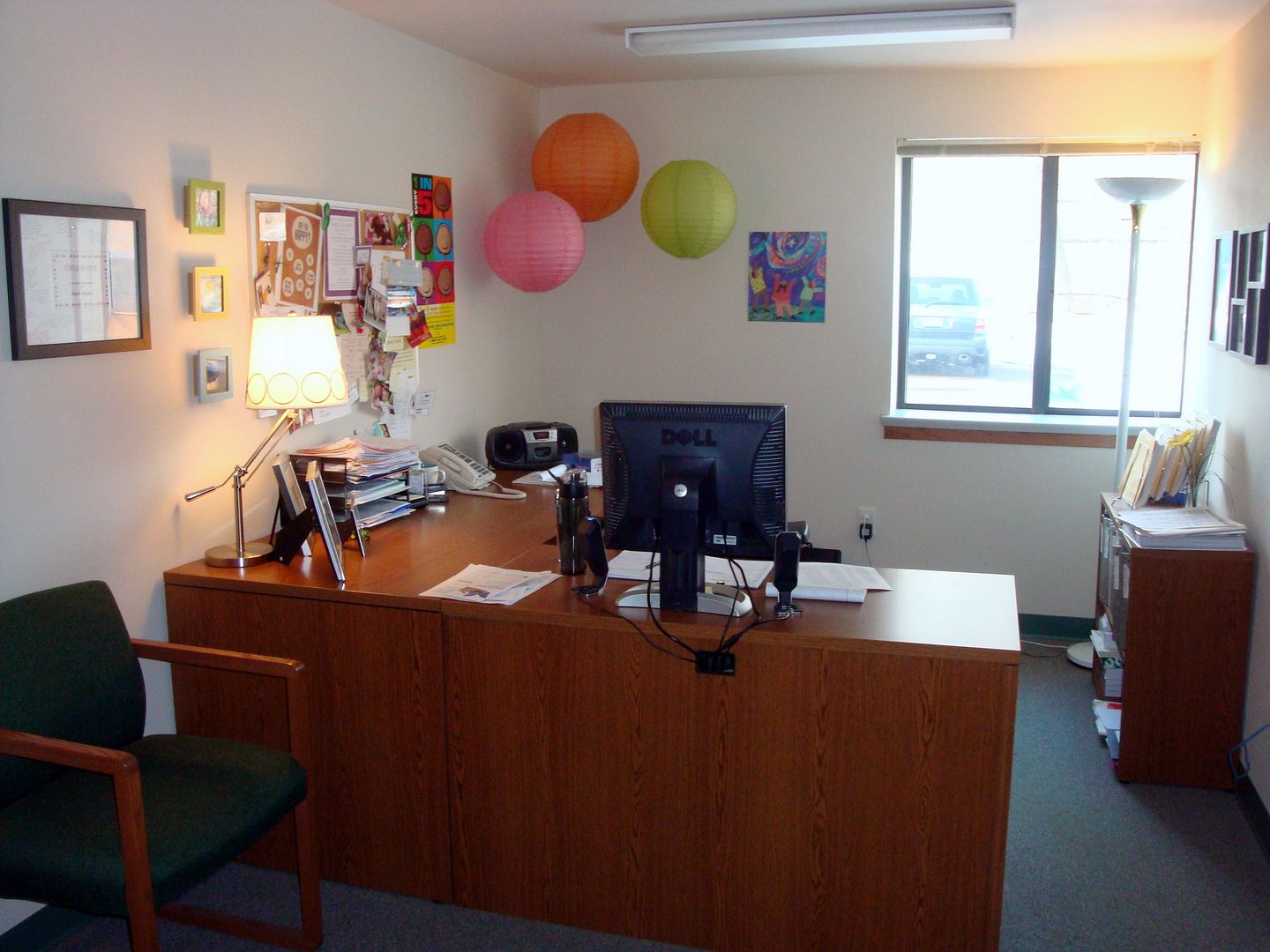 Of course it's plastered with pictures of Kate: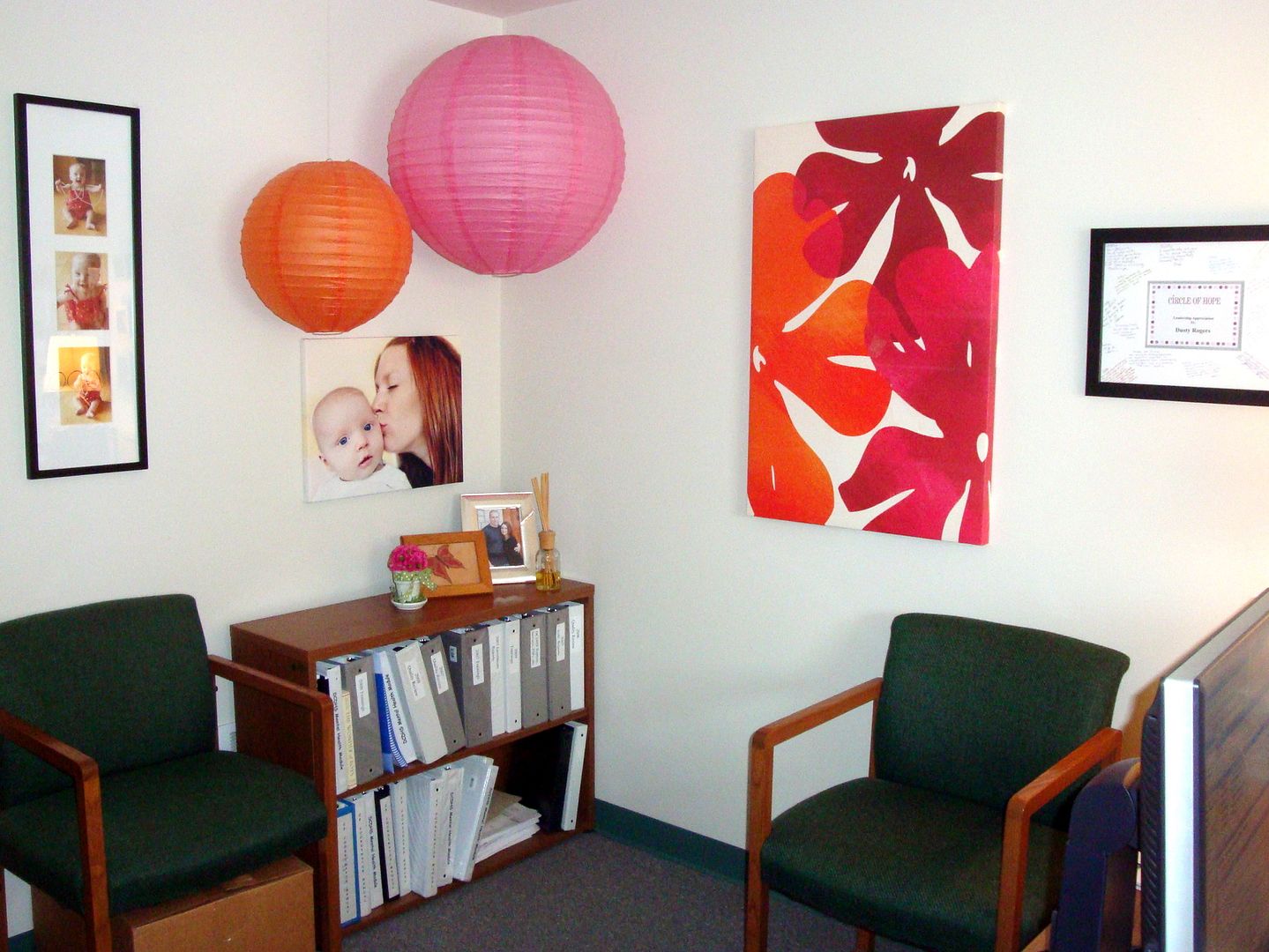 The wall-side of my desk, which contains a few work-related things, even more pictures of Kate, some graphic art made by my friend Allison, inspirational quotes, children's mental health awareness ribbons, my Starbucks mug, lotion, hand sanitizer, a heartfelt note from my co-worker Erin prior to Kate's surgery, etc.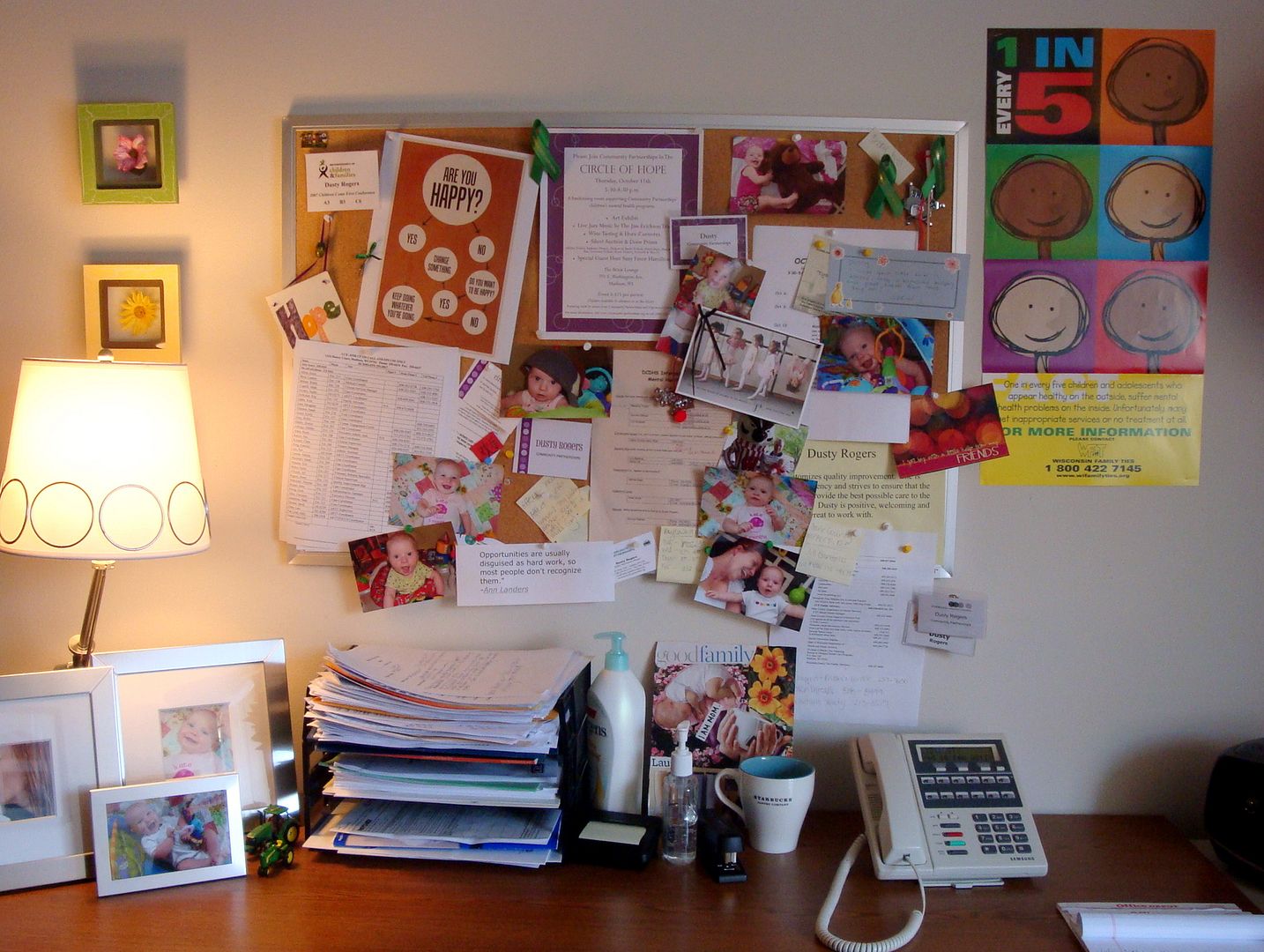 My most recent addition to the bulletin board is this card I received from my girlfriend Kent–so cute!  (See it up there?)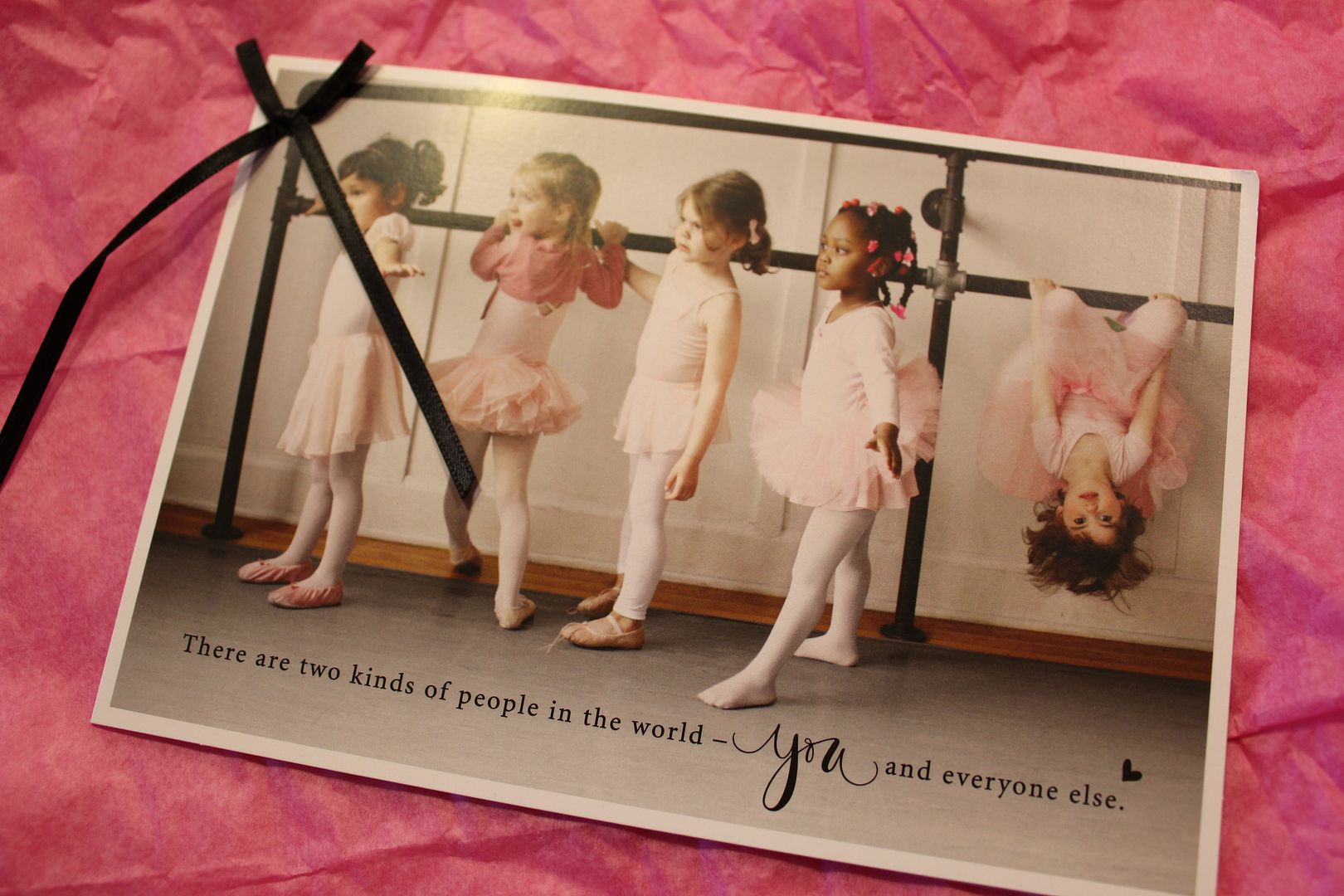 I spend the day working (of course!) and getting a couple of email updates from Miss Debb on how Kate's day is going, how well she ate, napped, etc.  I live for these emails.
4:45pm:

  

I leave work and head home to see my baby girl and baby daddy!  
5:15pm:

 

I make it home before G and Kate by a few minutes which rarely happens and feels so weird.  Actually being HOME ALONE?  It used to be a frequent occurrence pre-Kate, but now feels so strange! 
G and Kate soon arrive home and I'm so excited to see them and give great big kisses and hugs to Kate (and G too of course!).

 

I quick get dinner ready for Kate (turkey carrot meatloaf, cheesy broccoli, and baked apples for dessert) and start feeding her.  I make as much freezer-friendly food ahead of time as I can for Kate so that I'm able to have a healthy dinner ready for her in a matter of seconds after we all get home. 
6pm:

  G takes over with Kate, and I give her kisses goodnight as I head to the gym for

Body Pump class (an hour-long strength training class using low weights and lots of repetition).  I'm just starting to really get back into working out, which I feel rather conflicted about because it sometimes means sacrificing my time with Kate to do it.  On the other hand it's been over a year since Kate's been born and not only am I ready to start getting my old body back, I also know how good it is for Kate and G to have some quality Daddy/Daughter time without me always hovering.  It's a balancing act, and I'll be honest–I still fall off that tightrope quite a bit.
7:30pm:

  I get home from the gym and check in with G about how Kate's bedtime went (great, as always).  Then I c

lean up the kitchen while watching last night's The Bachelor (I'm rooting for Emily!).
8pm:

 

I relax on the couch with a glass of wine and type up my Week in My Life posts to-date while watching the rest of The Bachelor.
2:30am:  Wake up and check on Kate.

Like my office?  Freshen yours up with a new computer desk from Computer Desks N More!