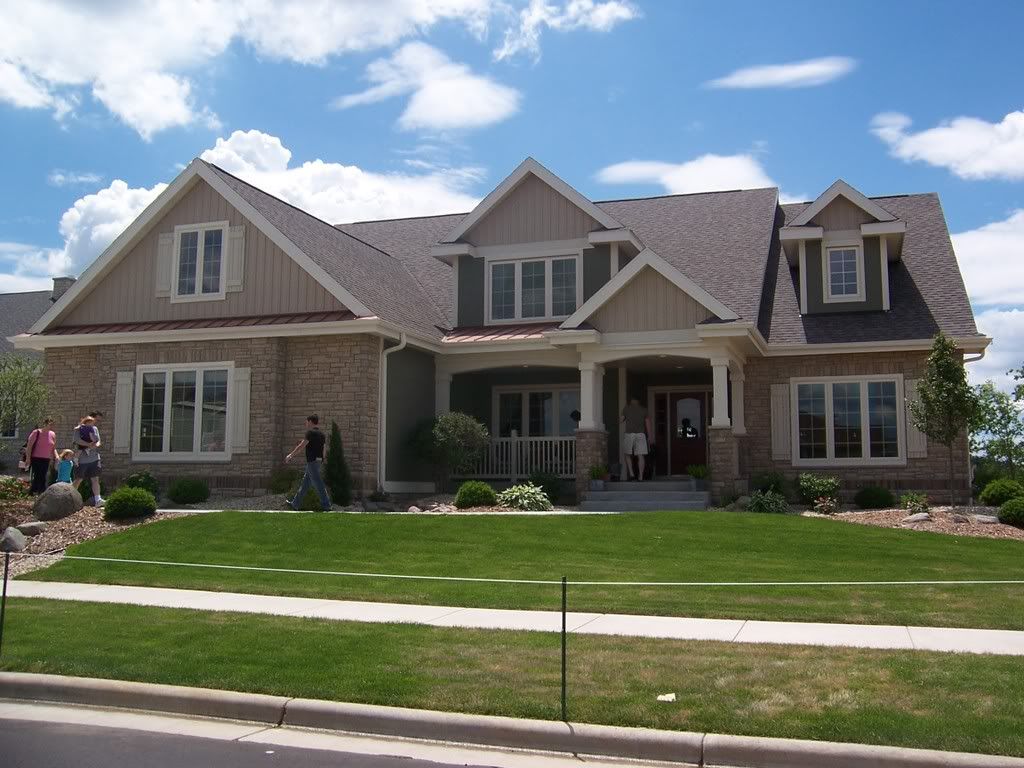 The winner of the We Have So Much Money We Don't Know What To Do With Ourselves Award goes to the people who had this beauty of a home built by NorthPointe Construction in the Southbridge Blue Ridge Addition of Waunakee, WI. At 5,786 square feet, this traditional-style home features an indoor basketball court, backyard in-ground pool, and iPod stations throughout home. Want to find out more? Check out its featured Madison Area Builders Association link HERE.
Two things I noticed as soon as I walked into the home–the beautiful entryway lighting that I just LOVED (although my friend Sam thinks they look like rolls of toliet paper) and this adorable door handle, which was located on the office door, just to the right of the Entryway.
This baseball-themed room was hands down my favorite Boy's Room of the Parade tour–so cute!! The headboard and footboard of the bed was made of baseball bats. And the "border" around the room was actually a display of baseball cards, mounted on bulletin board. So clever!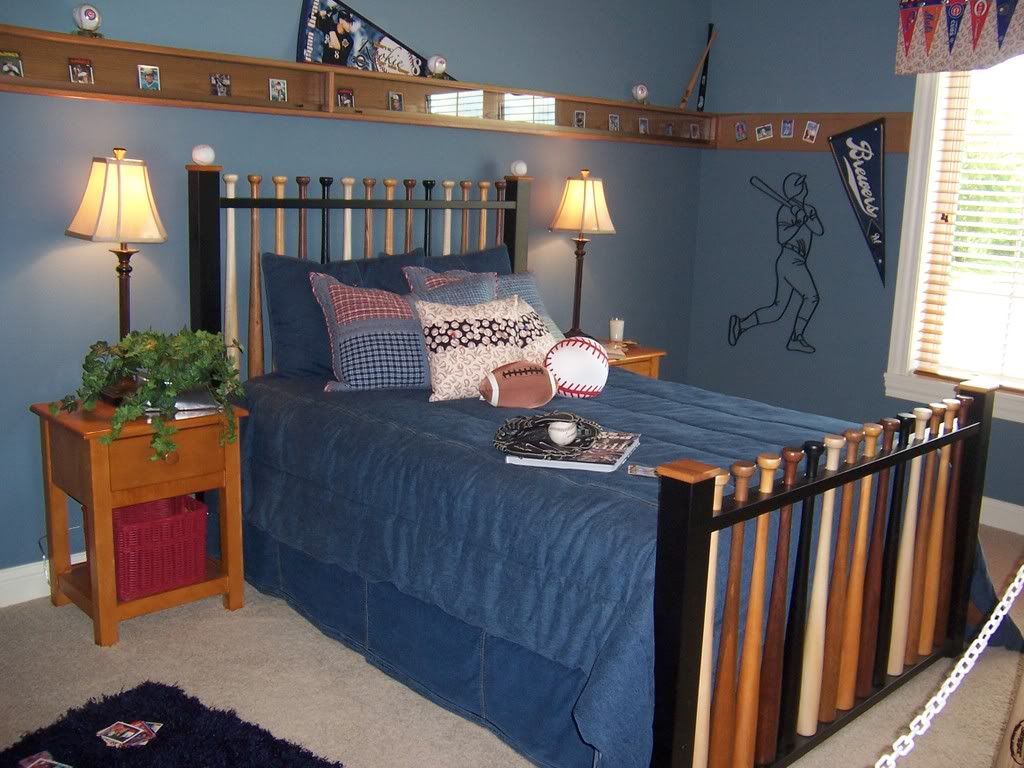 I also loved this adorable Girl's Room. The headboard and matching window valence were just big pieces of wood with squares cut out, and then painted. Very cute! And check out that ceiling fan/lighting–LOVE!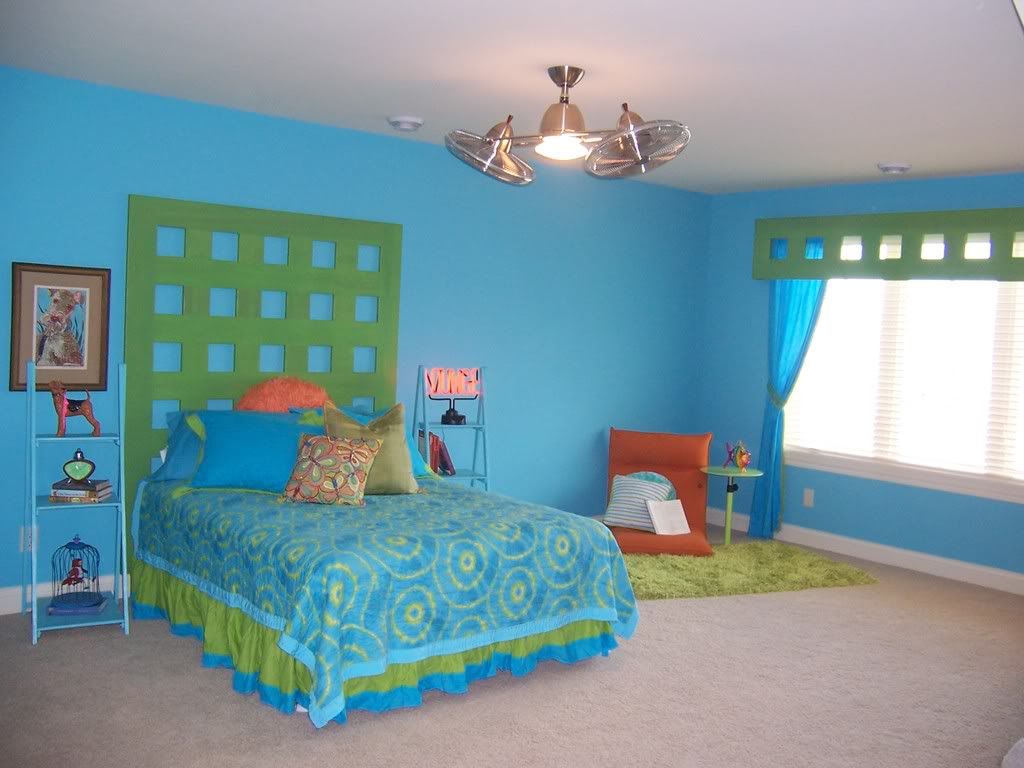 I thought this Lower Level Bar–with its glass block base–was something different. I liked the huge oversized hands on the bar top holding the 6 packs of Corona–too funny!

And of course, the moment you've all been waiting for–the Indoor Basketball Court. It is kind of hard to explain, but this picture was taken from the lower level Rec Room. If you were standing behind the bar (in the previous picture) you would be looking toward a wall of windows at the back of the Rec Room. From these windows you could look down onto the enclosed indoor basketball court, which was completely underground. The windows slid open and closed, and is where I took this photo. It was so neat to actually see this in someone's home! And–it has to be said–GO BUCKY!!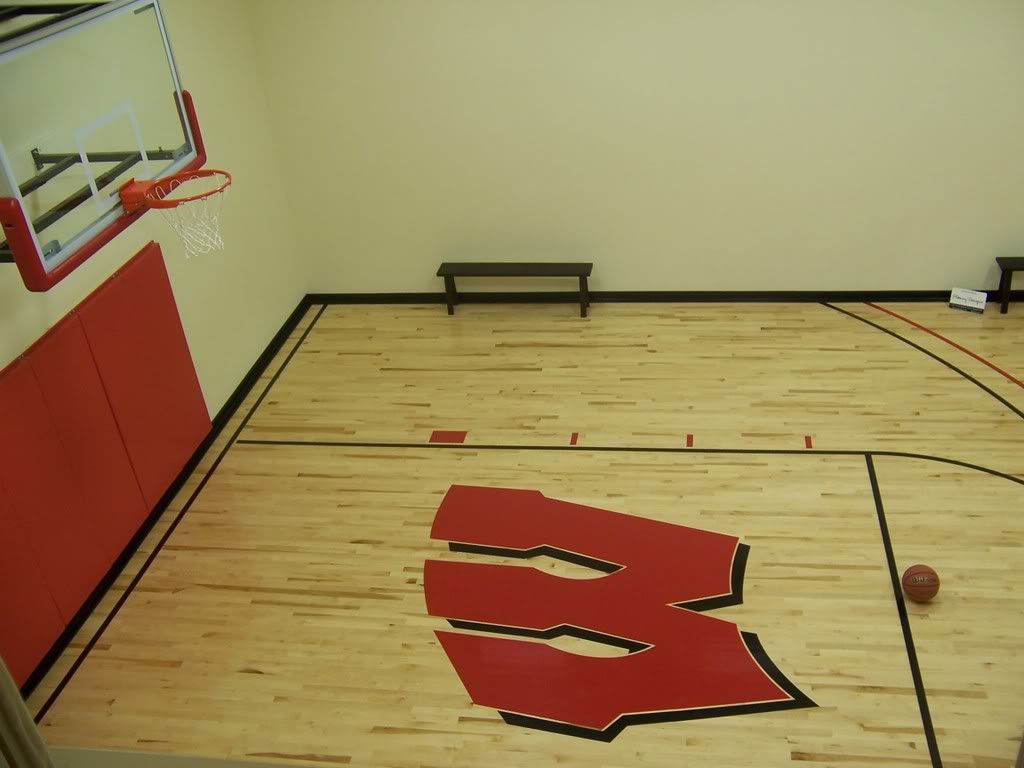 Related Posts:
Parade of Homes–Gorgeous Traditional Style Home
Parade of Homes–Fabulous 2-Story Living Room
Orange Front Door