Other than the whips, chains, and whipped cream of course.
1. Bed Risers. Strapped for storage space? Get yourself some bed risers! I got mine from Linens & Things. They raise the bed up 6" making enough room for storage bins under the bed. An extra-long bed skirt (I got mine at Bed Bath & Beyond) hides the evidence.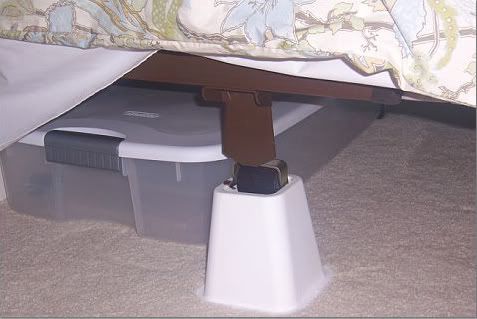 2. Duvet Clips. If you have a duvet cover, you need duvet clips. These lovely little things clip inside to the corners of your bedding set, securing your comforter to your duvet cover. The result? No more unevenness and shifting of your comforter in your duvet. I found mine at Bed Bath & Beyond, but most stores carry them. Stay tuned for my upcoming post on How to Stuff a Duvet Cover for more detailed information on how these little darlings work.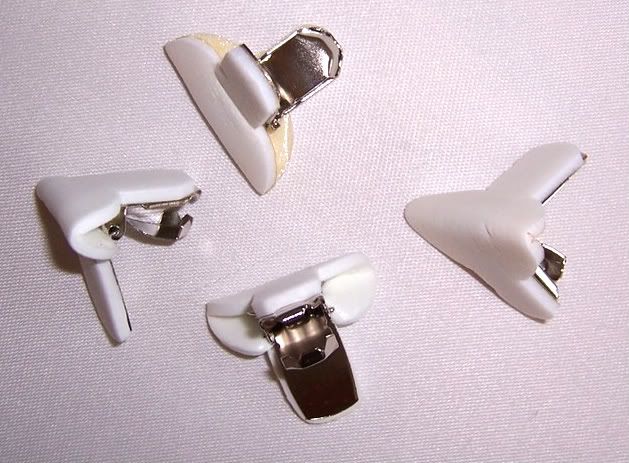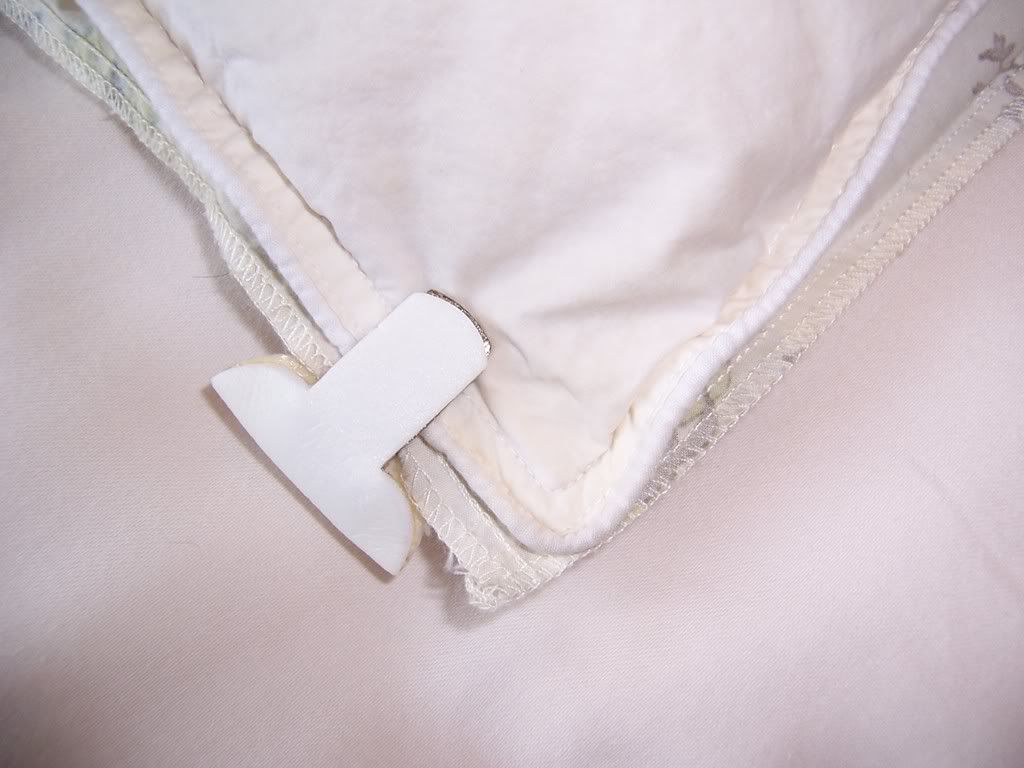 3. Bed Skirt Pins. Until I found these spirally wonders at Linens & Things, bed skirts were my #2 nemesis (after open shelving). They keep your bed skirts perfectly in place! No more shifting around or trying to tug back in place when you're flipping the mattress. Brilliant!
Just poke it into the top of your bed skirt, through to the mattress. Keep twisting until the pin is flush with your mattress. Repeat going all the way around the perimeter of your mattress. And there you have it—a pinned down bed skirt guaranteed to stay in place!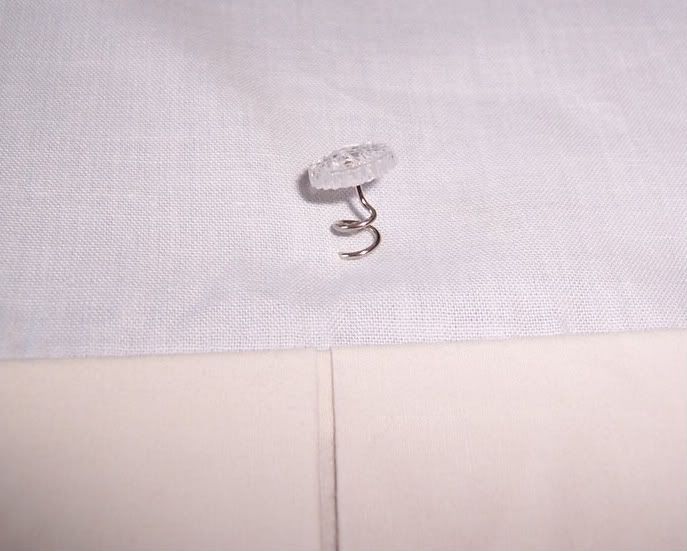 I also found another benefit to these swirly beauties—keeping a too long bed skirt up off the floor! The bed skirts in the Circle Room were too long for the beds. I would tuck them up between the mattresses to keep them off the floor, but that would never last. Before long they'd be puddled back on the floor, kicking my OCD into overdrive. My solution? Fold the bed skirt on to itself just enough to get it off the floor, and secure it with a bed skirt pin. WooHoo!! Oh happy day!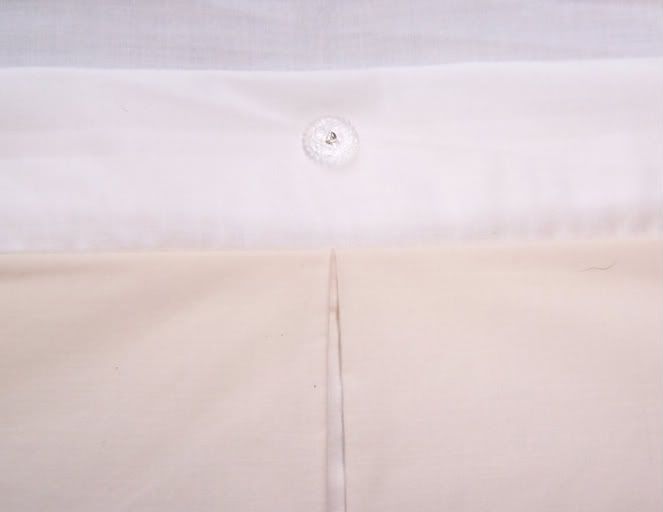 Pic 1: The disastrous puddled bed skirt hell. Pic 2: Nice, neat, and up off the floor. Love!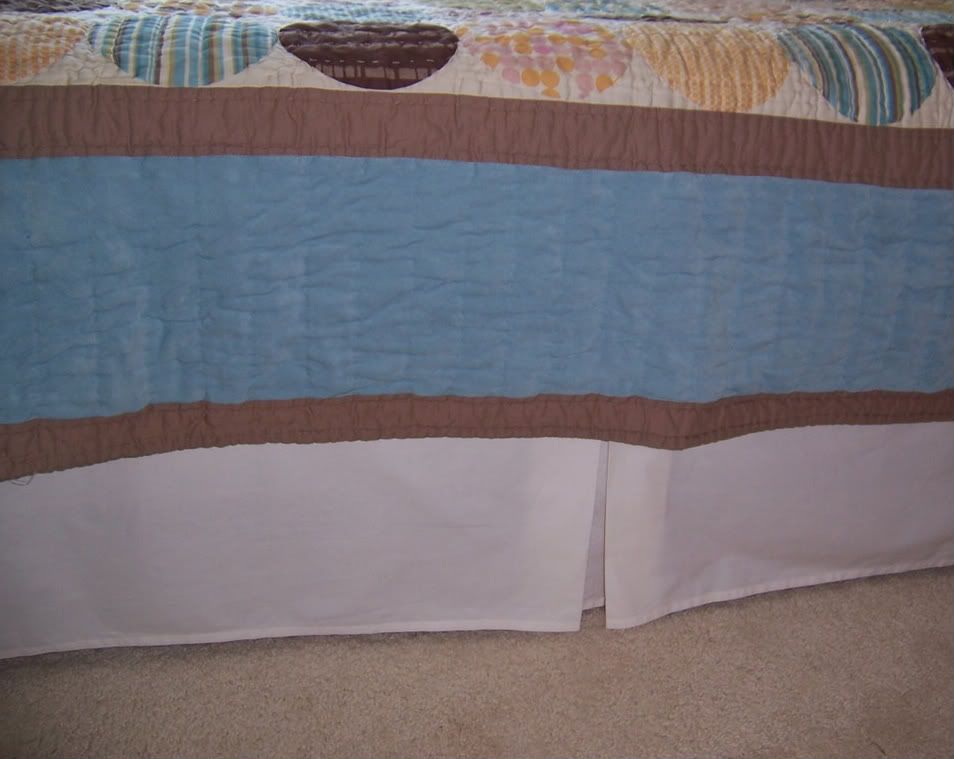 Got some bedroom essentials of your own to add? I'd love to hear about them!
Related Posts:
How to Stuff a Duvet Cover
Our "I Don't Get It" Guest Room
The Circle Room
Organized Linen Closet