I've really been addicted to jewel-toned blues and teals lately, but what I really wanted to highlight in this post is my fun funky flower ring.
Top: Banana Republic Outlet
Capris: Target
Shoes: Nicole (from DSW)
Ring: Victoria's Secret
Pregnancy: 19 weeks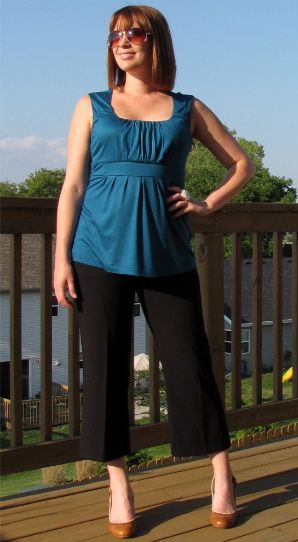 It's topped with a cluster of pretty pearlized gold-dotted flowers…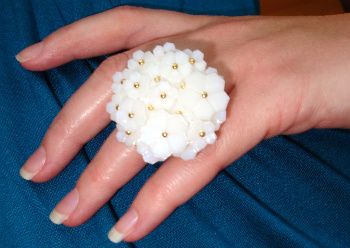 …and when you slide them over there's a surprise inside! A little pot of Victoria's Secret Heavenly Bloom solid perfume (which smells just dreamy).

This ring makes me wish that all my rings had little surprises inside–like gum. Or Nerds candy. Or a GPS navigation system. The possibilities are endless, really.
What would you want in your dream ring?