Good morning to all my fellow Whole Living 28 Day Challengers, curious onlookers, and everyone else smartly sitting back to see how all this plays out before attempting it themselves. Today is Day 1 for me and I started it sipping on a cup of hot water with lemon, followed by my favorite green smoothie: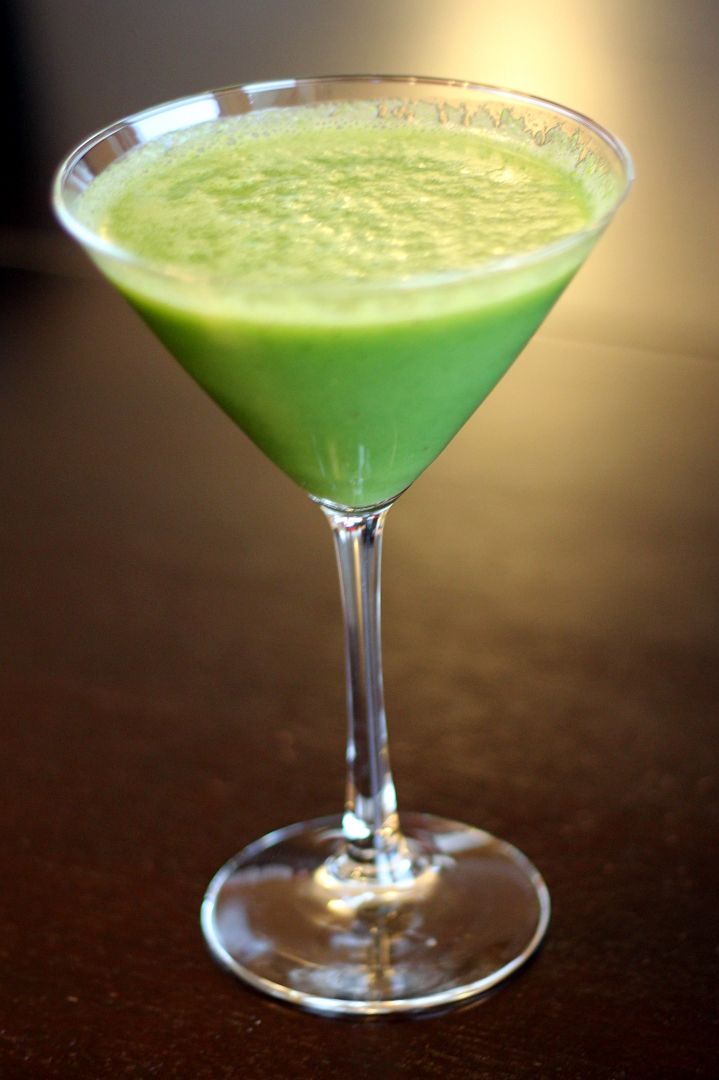 I like to drink my smoothie out of a martini glass.
Because I can.
As I've said before, Week 1 is by far the hardest, so it helps to stay focused on your goals.  Here's why I'm doing this:
After the holidays, Kate's birthday party, and my surprise trip to New Orleans, my 80/20 plan has turned into more of a 70/30 plan–or (eek!) maybe even more of a 60/40 plan.  The biggest reason I'm doing this is to get my nutrition back on track so I can continue setting a healthy example for my daughter.
To challenge myself to break out of my comfort zone and try new foods and recipes.
To shake off these winter lazies, and head into spring feeling refreshed, healthy, and energized!
What are your goals for this month?