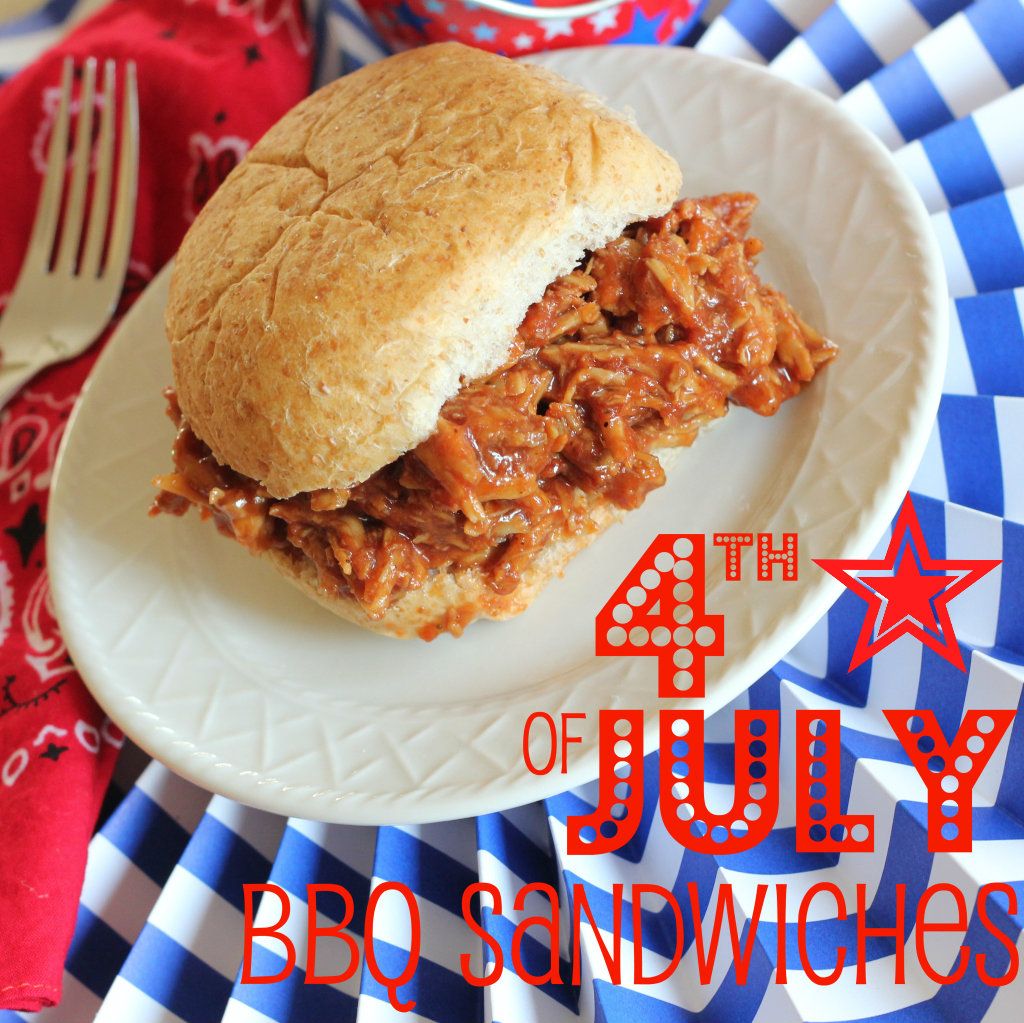 We hosted our 7th annual 4th of July party last night and it was a huge success!  Our homemade pulled pork BBQ sandwiches are always a crowd-pleaser and this year was certainly no exception. I made a huge batch, thinking we'd have plenty leftover to enjoy throughout the rest of the week – but it was gobbled up faster than a firework!
I roasted up a 10 pound pork loin (pictures of that huge sucker on my Facebook page) on Saturday.  That night our power went out (due to the heat) so I had to shred it up by candlelight!  This took forever, of course, but as long as you do have power you can save yourself a ton of time by using a hand mixer (or KitchenAid mixer with a paddle attachment) on low to shred your pork in just seconds!
On Sunday I simmered up some homemade BBQ sauce, stirred in the shredded pork, and refrigerated it until the day of our party when I let it simmer on low in my Nesco roaster for a few hours prior to our party starting.  The key is to give this sauce plenty of time to simmer so the flavors marinate and develop – it's worth it!
Homemade Pulled Pork BBQ Sandwiches
10# pork loin, roasted and shredded
3 c. ketchup
3 c. tomato sauce
1 & 3/4 c. brown sugar
1 & 3/4 c. red wine vinegar
3/4 c. unsulfured molasses
6 t. hickory-flavored liquid smoke
3 T. butter
3/4 t. garlic powder
3/4 t. onion powder
Just under ½ t. chili powder
1½ t. paprika
3/4 t. celery seed
Just under ½ t. cinnamon
3/4 t. cayenne pepper
1½ t.salt
1½ t. ground black pepper
Directions
In a large saucepan over medium heat, mix together all ingredients.  Reduce heat to low and simmer for up to 20 minutes.  For thicker sauce simmer longer, and for thinner sauce simmer for less time.  (Sauce can also be thinned with water if necessary.)  Stir in shredded pork and continue simmering on low until pork is heated through.  (I like to simmer it on low for a couple of hours before serving for really flavorful and tender BBQ.)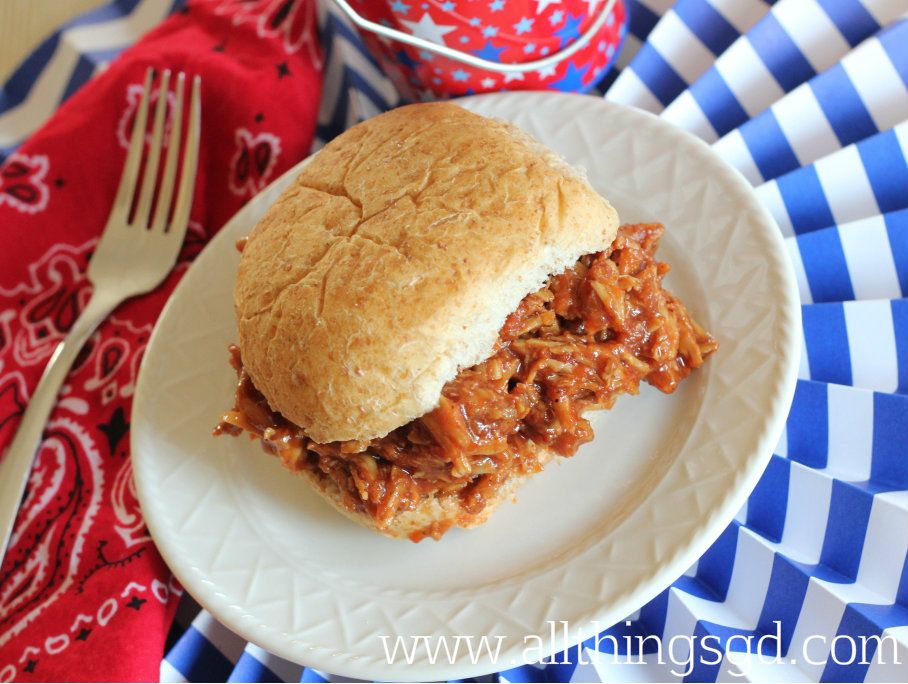 Homemade Pulled Pork BBQ Sandwiches
This pulled pork BBQ sandwiches recipe (adjusted from this source) makes enough to feed a party of about 40 hungry people.  We had 30 adults and 20 children (most of them around 2 years old) at our party and the pan was scraped clean!
Serve this at your next summer party and it's sure to be hit!