Let's continue our stroll down the G&D memory lane as I show you our decorations from Christmas 2006–our first Christmas in our current home! For holiday decorations that year I decided to primarily use mirrors and glass–and of course some gold snuck it's way in there, too.
First, our holiday tablescape. I used a floor-length mirror as a "table runner" and topped it with a mix of glass vases filled with gold ornaments and glass candleholders.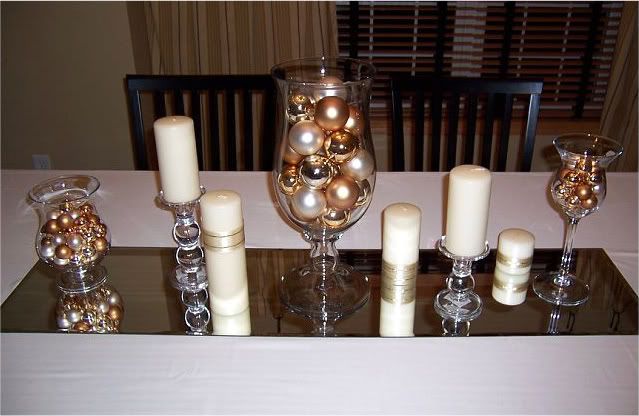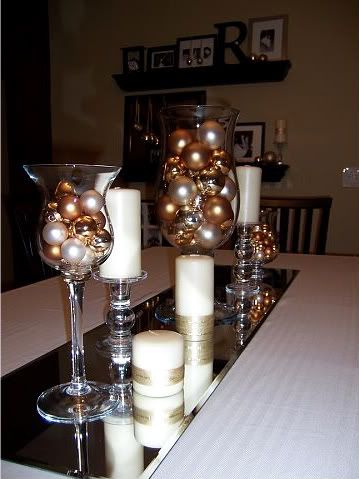 For our holiday place settings I used chocolate silk place mats from Linens N Things and mirror chargers from Target. The confetti picks came from Pier 1 and I made the name tags from wrapping paper and cardstock. I printed each person's name off on ivory cardstock and secured it to the larger wrapped piece of cardstock with a miniature gold brad.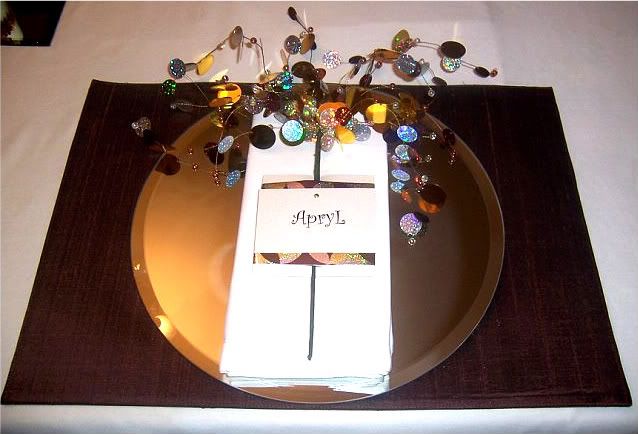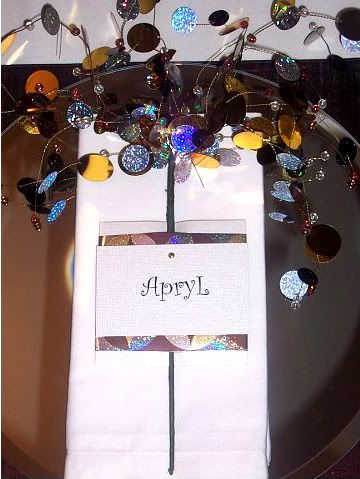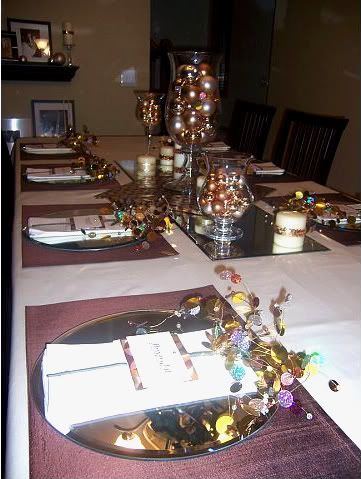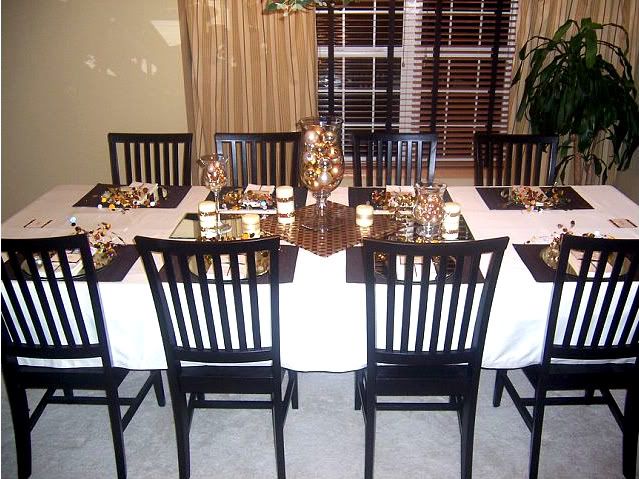 Assorted gold ornaments around the photo gallery wall: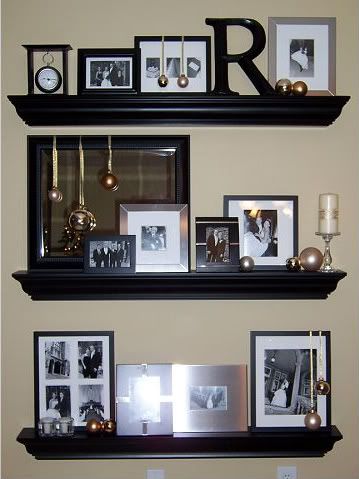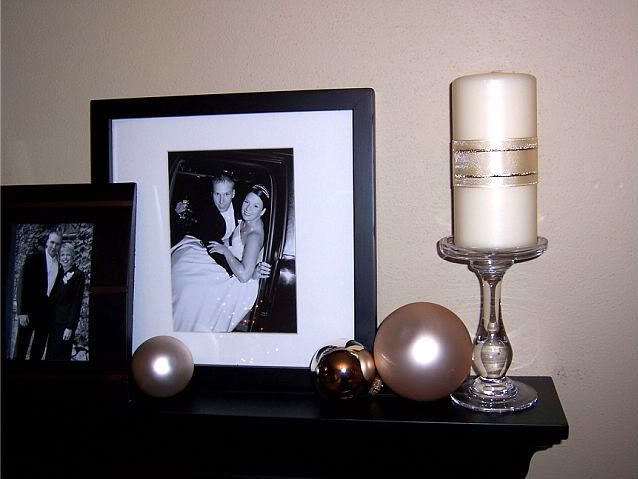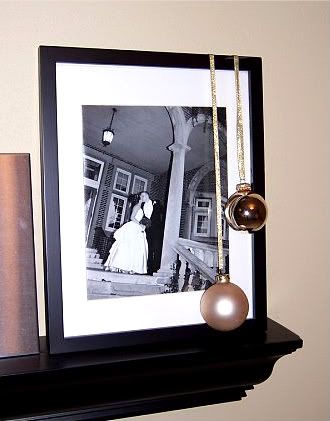 Our regular Christmas tree ended up being way too wide to fit comfortably on the main floor of the new house, so instead of buying a new tree I improvised and used this little guy. (And then I hit up the after Christmas sales to buy my beautiful "skinny" tree you saw in our 2007 Christmas pics!)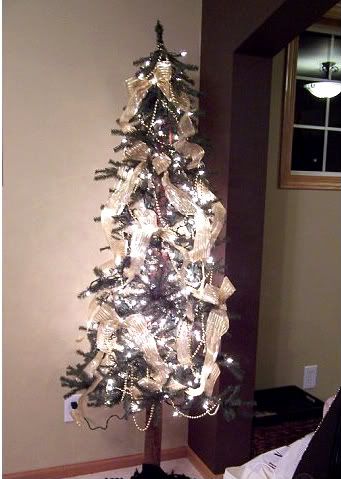 Close up: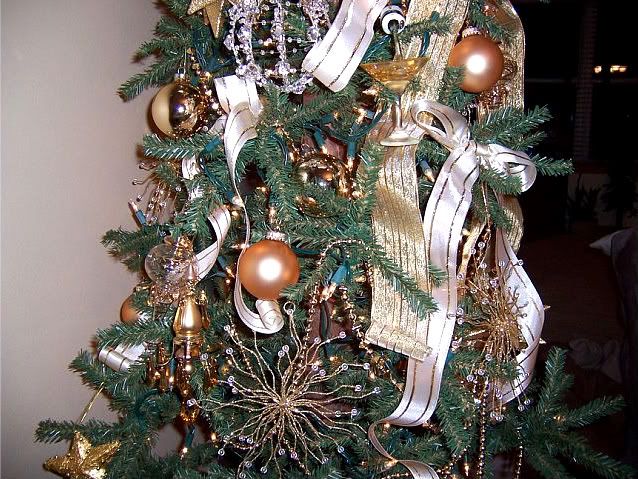 I lined the 3 windows on the west side of our house with bay leaf and glass beaded garland (from Pottery Barn), gold ornaments, and glass candleholders with ivory candles. You can also see our little baby Christmas tree in the corner.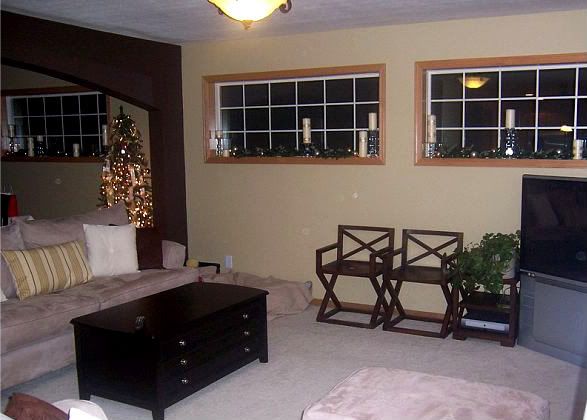 Close up of the windows: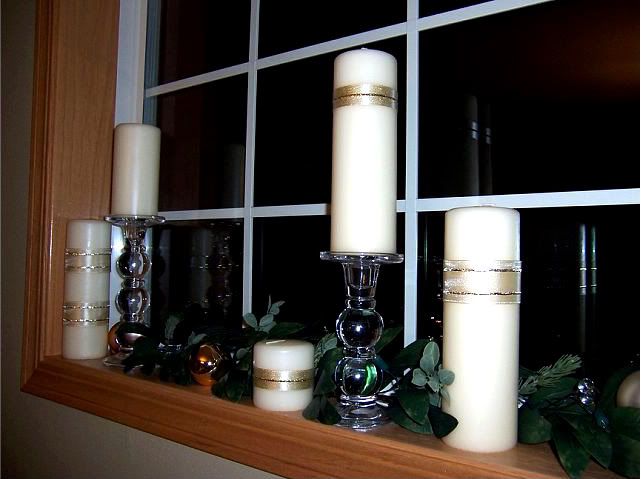 G&D stockings in the Entryway (our Santa uses the front door). The stockings and bay leaf and glass beaded garland are from Pottery Barn, and the swarovski crystal initial ornaments are from Target.
And last but not least–matching DIY wreaths hanging over our patio doors: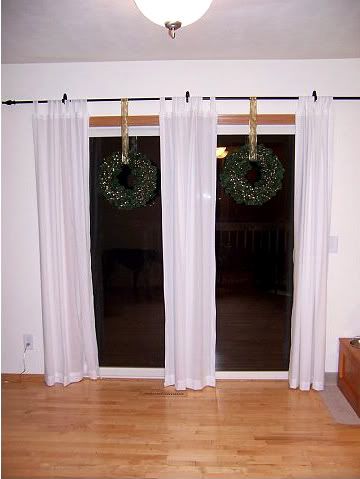 Hope you enjoy it–more to come soon!
Related Posts:
I'm Dreaming of a GOLD Christmas
Delicious Broiled Shrimp