Last weekend was a joint baby shower for my good friend Jill and her friend Sally. I wanted to do something fun for their gifts, so I decided to try my hand at DIY diaper cakes.
Here's the one I made for Jill. The bottom layer is a polka dot blanket she registered for, followed by a layer of diapers. In the center (the dark brown with the white polka dots) is the crib bumper she registered for with ribbons tied around the middle for a little added color. And I topped it all off with a cute little teddy bear.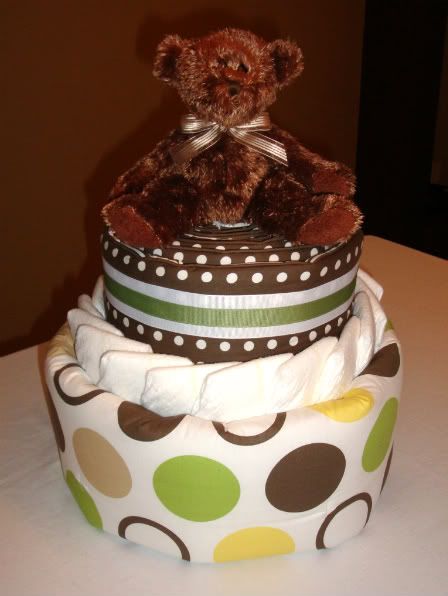 And here's the one I made for Jill's friend Sally who is having a boy. Each layer is filled with little diapers that I rolled up, surrounded by receiving blankets, some grosgrain ribbon, and held together by little blue diaper pins.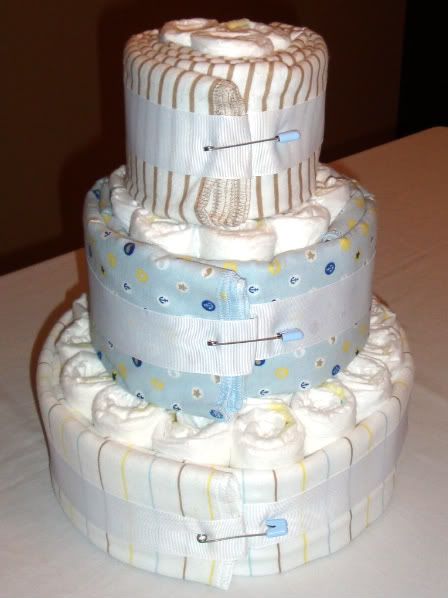 They were so much fun to make, and a hit with the moms-to-be!