***This giveaway is now closed. Thanks to all who entered!***
Are you ready for one of my favorite giveaways in the history of All Things G&D?
Seriously, you may need to sit down for this one.
The husband and wife team behind Modern Bird Studios transform your favorite photograph into a personalized modern art piece that is so amazingly incredible it will take your breath away and have you FIGHTING BACK THE TEARS.
I speak from personal experience.
Remember this photograph of me and Kate?
It's my current favorite picture and I was SO EXCITED to have it turned into an original piece of artwork for our home. Megan from Modern Bird Studios was
a dream
to work with as we swapped emails about colors and cropping, and a few days later I received my proof: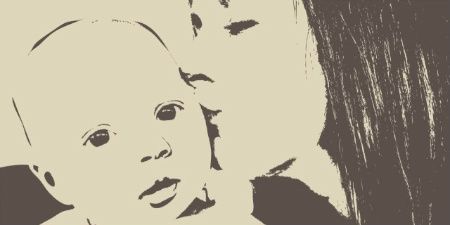 It literally TOOK MY BREATH AWAY when I first saw it. It still does actually, and I was absolutely GIDDY to see how the finished product would turn out!
Luckily I didn't have to wait long! Gregg–the artist of the duo–went to work transforming this from a digital image to a two-color painting on a 12″ x 24″ piece of oak composite, and soon it was at my door: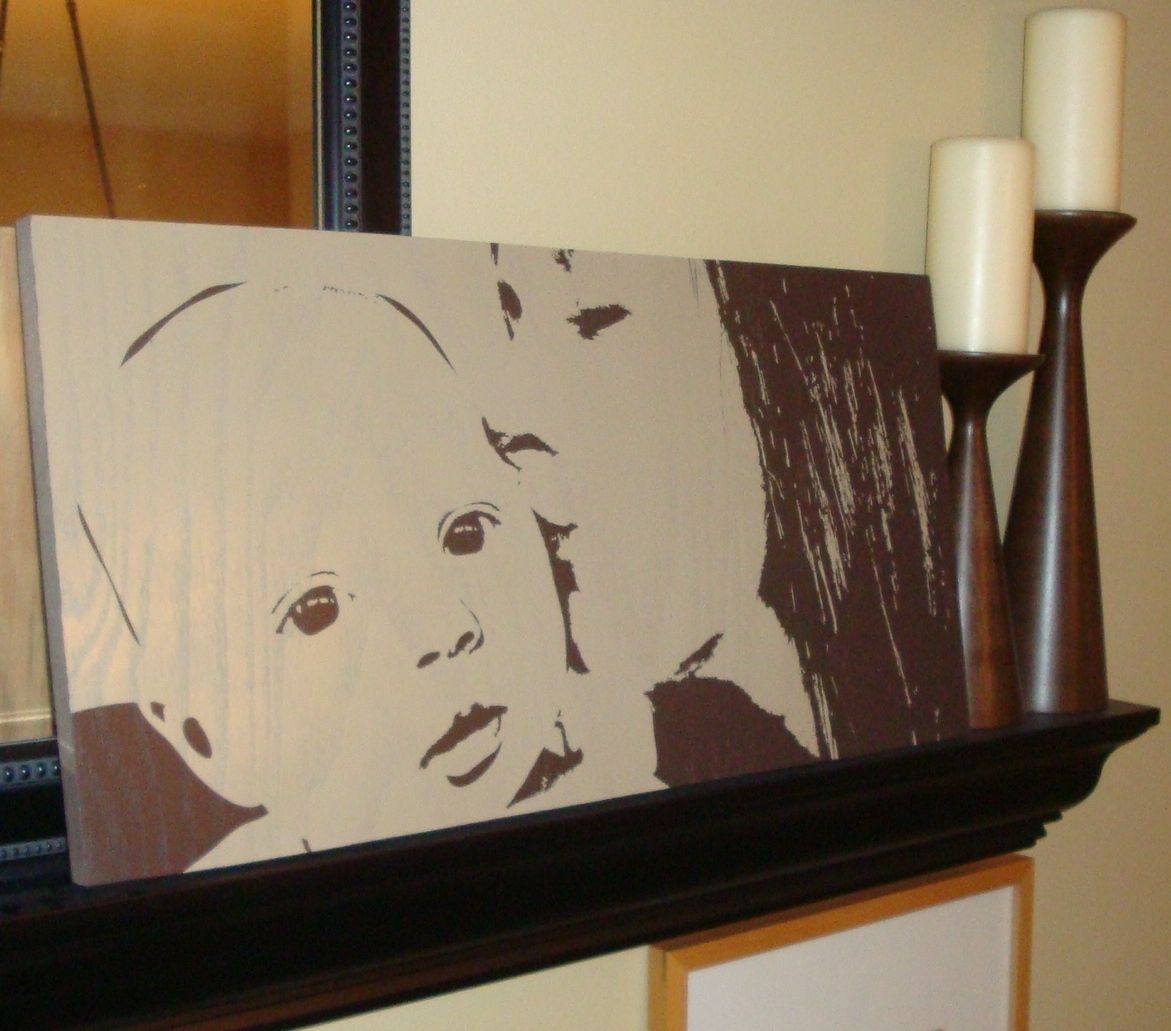 To say that I'm in love with how it turned out is an understatement. I'm in awe. It is so beautiful that it brings tears to my eyes, and it has quickly become my most treasured item in our home. I've been asked where I plan to hang it and the truth is I don't know yet! My plan for now is to just carry it around with me everywhere I go.
I have big handbags.
I can make it work.
Interested in snagging one of these for your handbag home, too? Well you're in luck! Modern Bird Studios is giving away a 12″ x 12″ custom piece (valued at $215) to one lucky All Things G&D reader! See entry rules below.
Can't wait to get your shop on? Well from now until June 8th Modern Bird Studios is offering 15% off your total purchase! Just enter the discount code ALLTHINGSGD at checkout and then camp out on your front porch until your prized possession arrives!
Just try not to tackle the mailman, mmkay?
ENTRY RULES:
To enter this giveaway, comment on this post with the words MODERN BIRD by Tuesday, June 1st at 11:59pm CDT. You may enter up to 5 additional times by doing any of the following:
Follow/Like Modern Bird Studios on Facebook
Post a link to this giveaway on your Facebook page
Post a link to this giveaway on your blog
Post a link to this giveaway on Twitter
Leave separate comments letting me know which of the above you have done for each additional entry. Your comment(s) must include an email address to be eligible to win (either through your blogging ID or typed into your comment entry).
This giveaway is open to the lower 48 United States only and previous Modern Bird giveaway winners are not eligible to enter.
The winner will be chosen by random.org and announced on Wednesday, June 2nd.
Good luck everyone!