This year saw the return of the Oscar Party in the G&D household!  I hosted my first one in 2009, but took 2010 off since I was a sleep-deprived, lactating, showerless mess still recovering from being sliced hip to hip.  Pretty glamorous, right?
When my friend Jill brought up the idea of having another Oscar Party this year, I was all for it but suggested one little twist:  "How about instead of getting all glammed up we just wear our pajamas?  It'll be like an Oscar slumber party!" I enthusiastically persuaded.
That idea went over about as well as James Franco reading cue cards.
"Um…no," Jill replied matter-of-factly, "getting dressed up is what the Oscar Party is all about!"
She was right.  So I rolled out the red carpet for the second time, chilled the wine and champagne, and the party was on!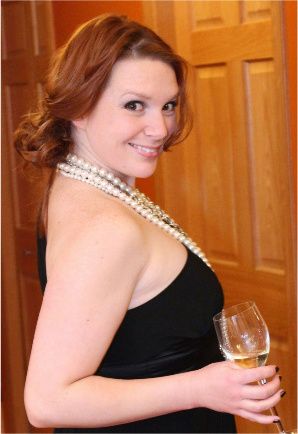 Party time!
You can't have an Oscar Party without a candy buffet!  I covered our kitchen table with leftover fabric from our "red carpet," topped it with an oval mirror, and then loaded some movie theatre candy favorites (gummi bears, M&Ms, Sour Patch Kids, and Junior Mints) in martini glasses.  A bowl of homemade caramel corn in the center and a vase full of Twizzlers rounded out the candy lineup.
Guests brought appetizers to share, so we had a ton of great food–fruits, cheeses, dips, etc.  This little tower of sweets held chocolate-covered strawberries, mini cream puffs, and homemade Oreo truffles.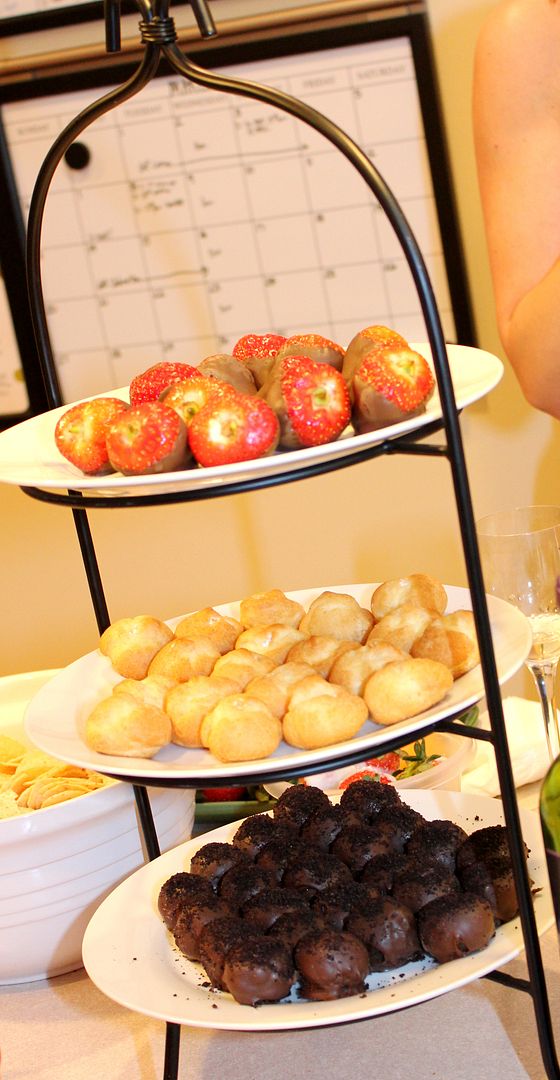 When it came time to walk the red carpet, my friend Beth was the first to step up.  She recently gave birth to her second child, and looked amazing!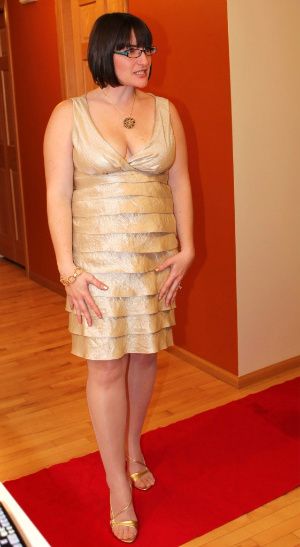 Jill (left) conducted Beth's red carpet interview (using my water bottle as her microphone), and had to take matters into her own hands after Beth couldn't answer the 'Who are you wearing?' question.  "White Stag, from Wal-Mart!" she joked after checking the tag.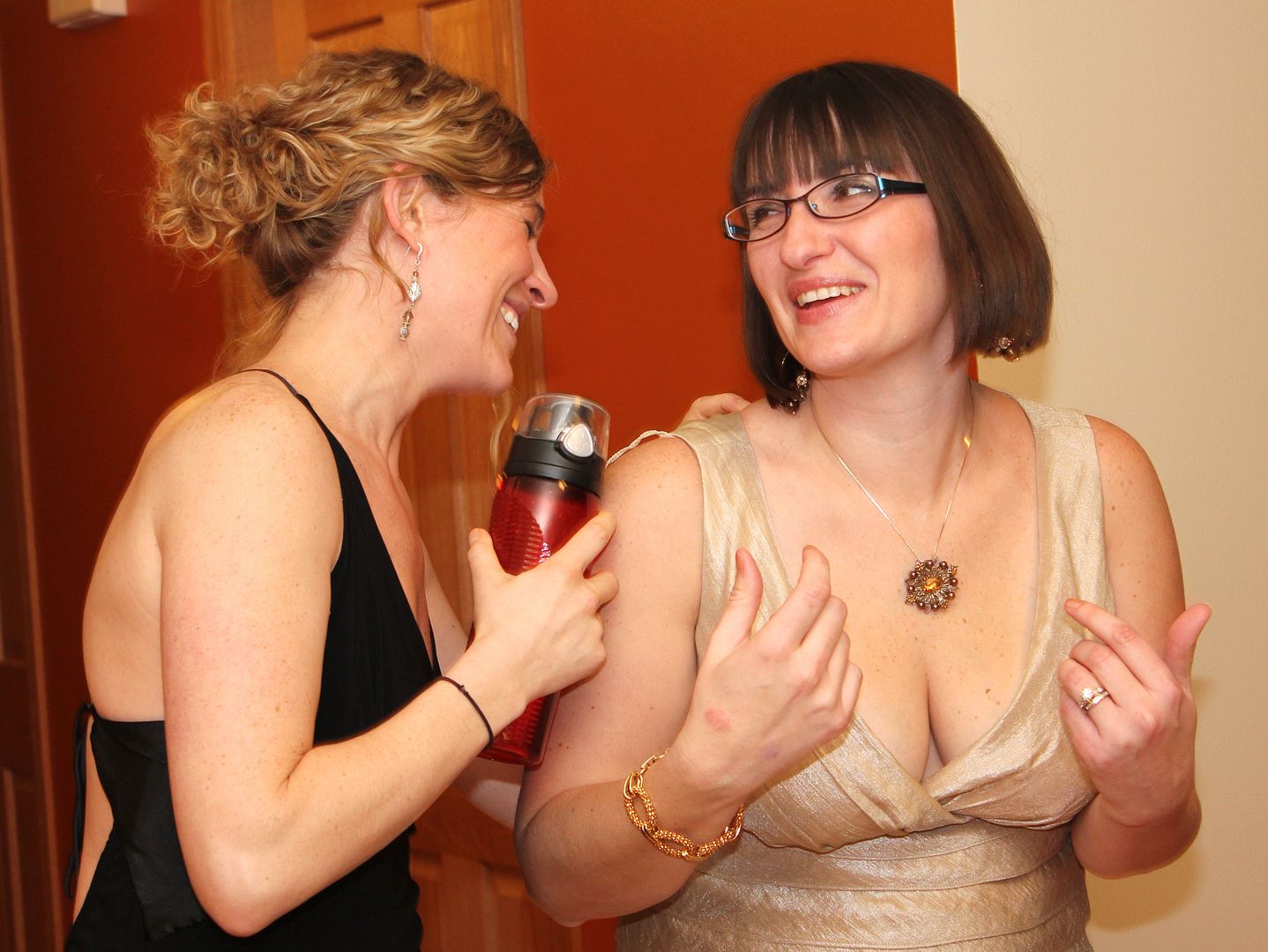 Jill walking the red carpet in her sassy backless dress: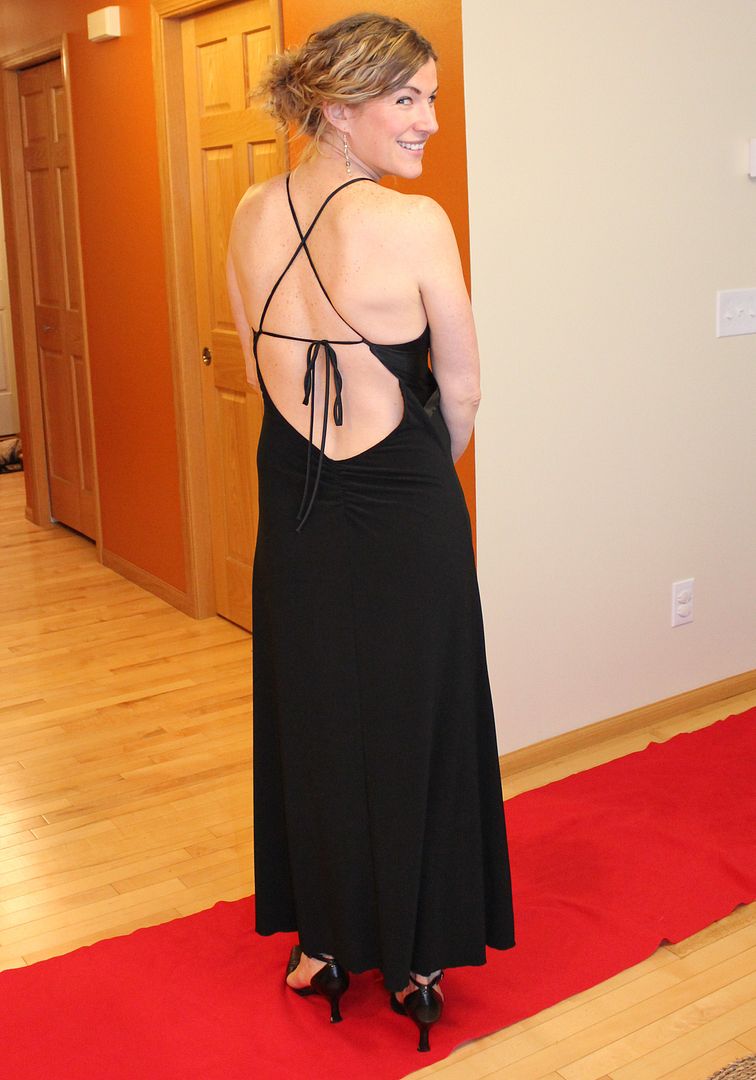 I can't remember the exact details of Jill's red carpet interview with Sarah (left), but I know it had something to do with Guiliana (the red carpet correspondent on the TV behind us…and my girl crush) being a skinny bitch.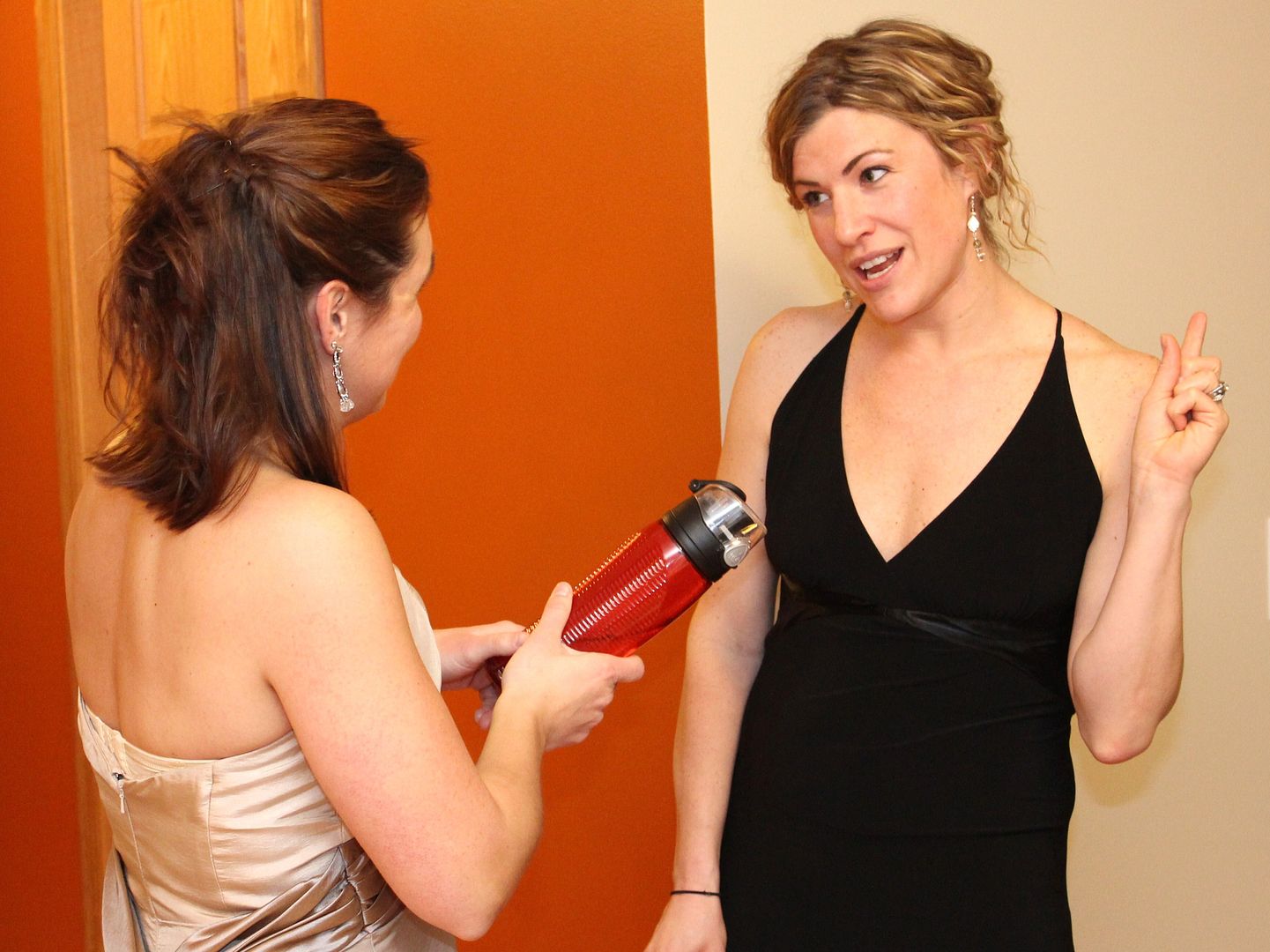 Sarah (a.k.a. "Saz") walking the red carpet.  Before Saz left her house her 6-year-old son Oliver looked at her funny and asked, "Why are you wearing that?"
"Mommy's going to a princess party!" she replied.  So cute!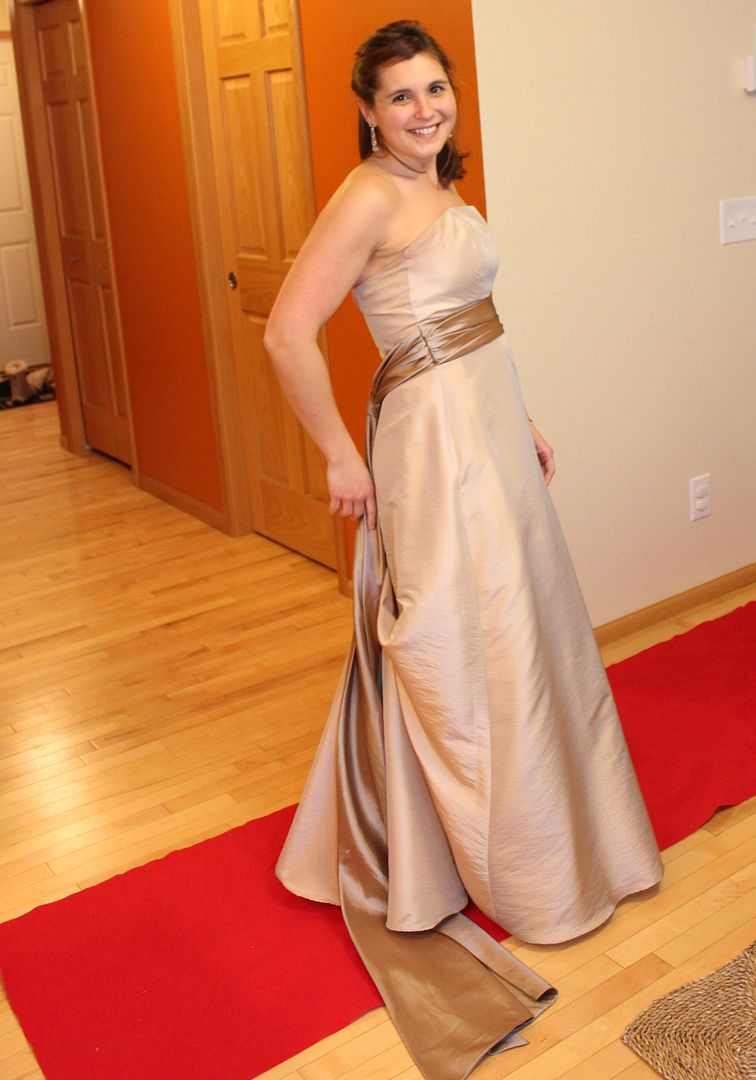 Saz showed off her stylish black socks during her red carpet interview with Beth (and Beth's bottle of 7-Up):
Leah, walking the red carpet and looking so glamorous!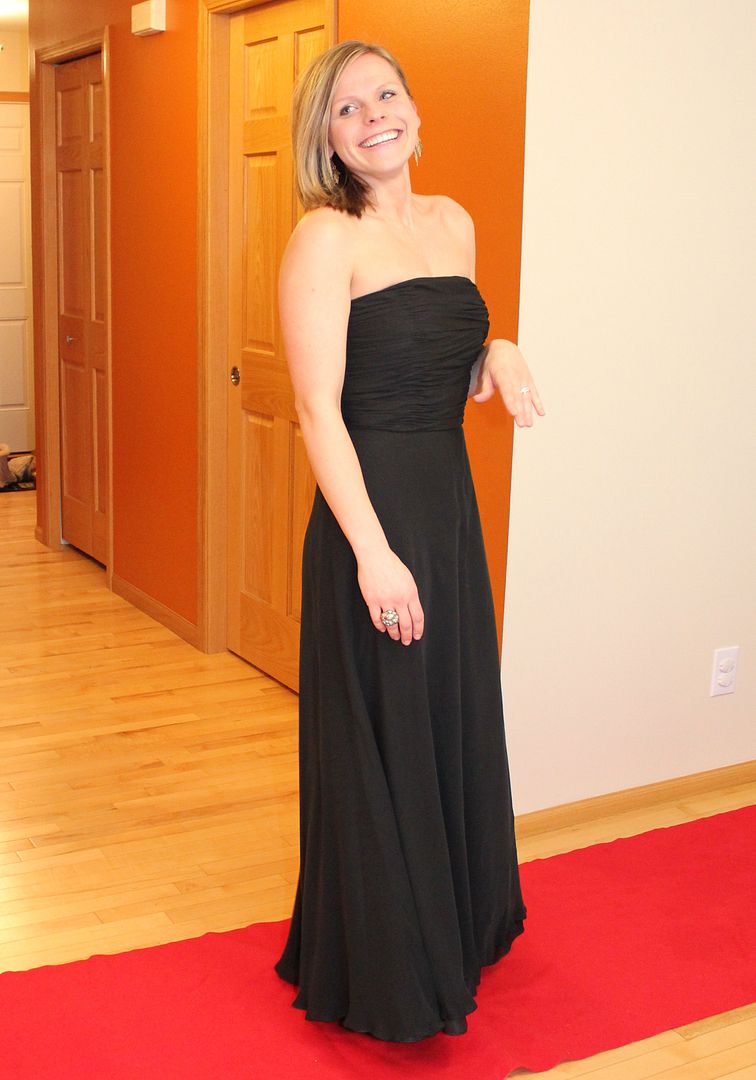 Earlier in the evening I had joked that I was wearing, "Vera Wang…for Kohls" and we all had a good laugh over how inexpensive our dresses were.  Leah showed up afterwards and we thought she was joking when she answered my red carpet interview 'who are you wearing?' question with: "Ralph Lauren," until she added, "no…really."  We all cracked up once we realized she was serious!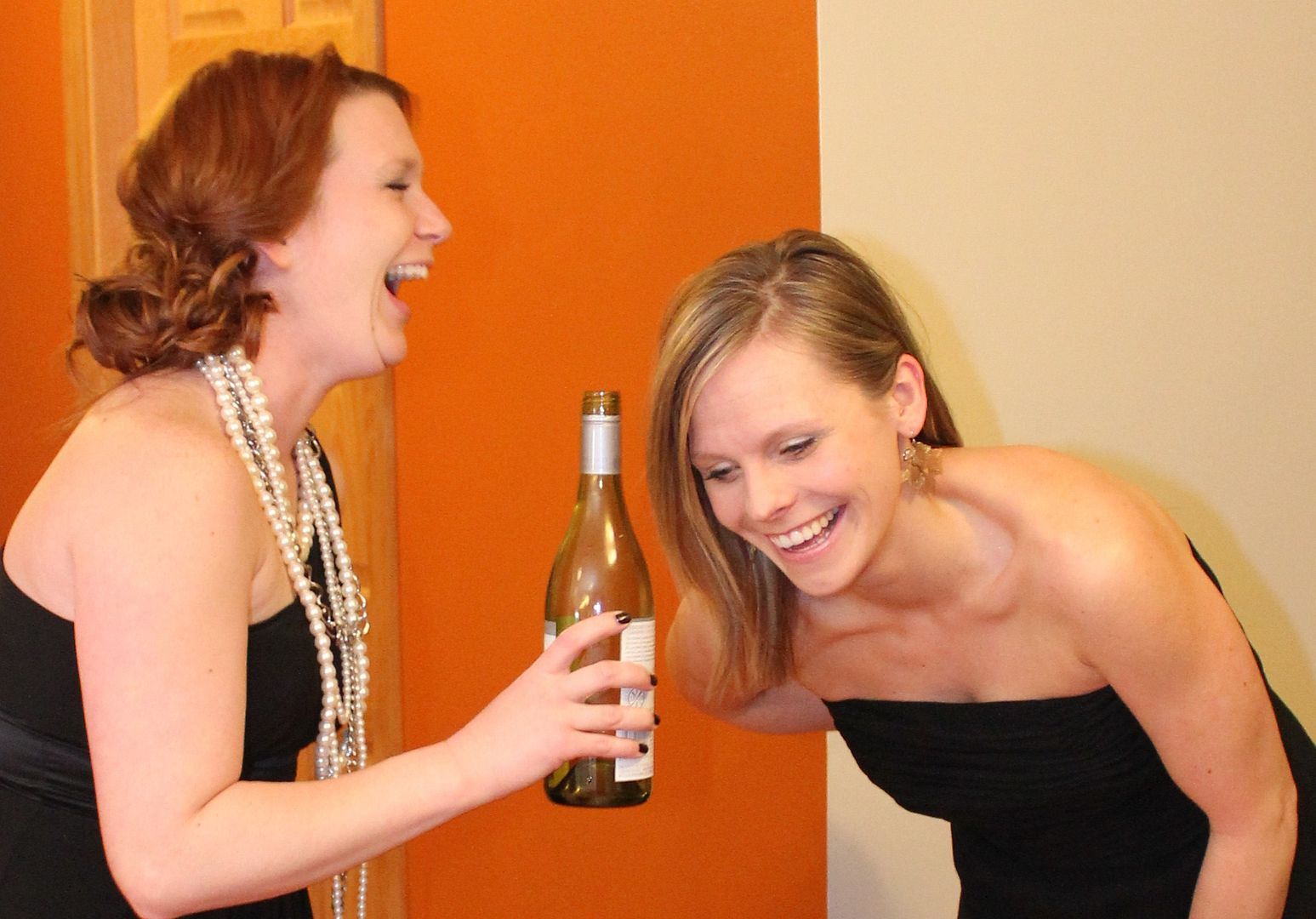 My best red carpet laugh pose: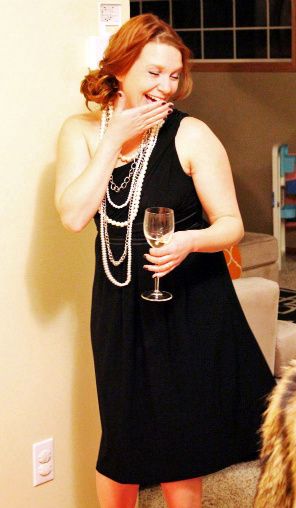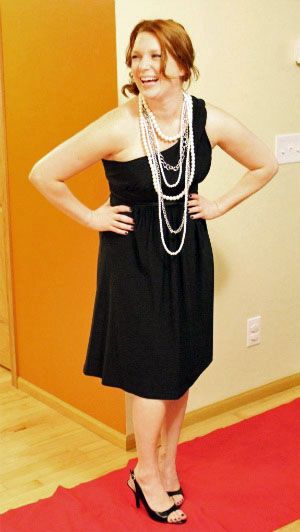 My friend Drew made a surprise Oscar Party appearance, stopping by on her way home from the Badger basketball game.  She's 6 months pregnant and looking so cute, so I couldn't resist getting a red carpet photo of her and her lil' baby bump!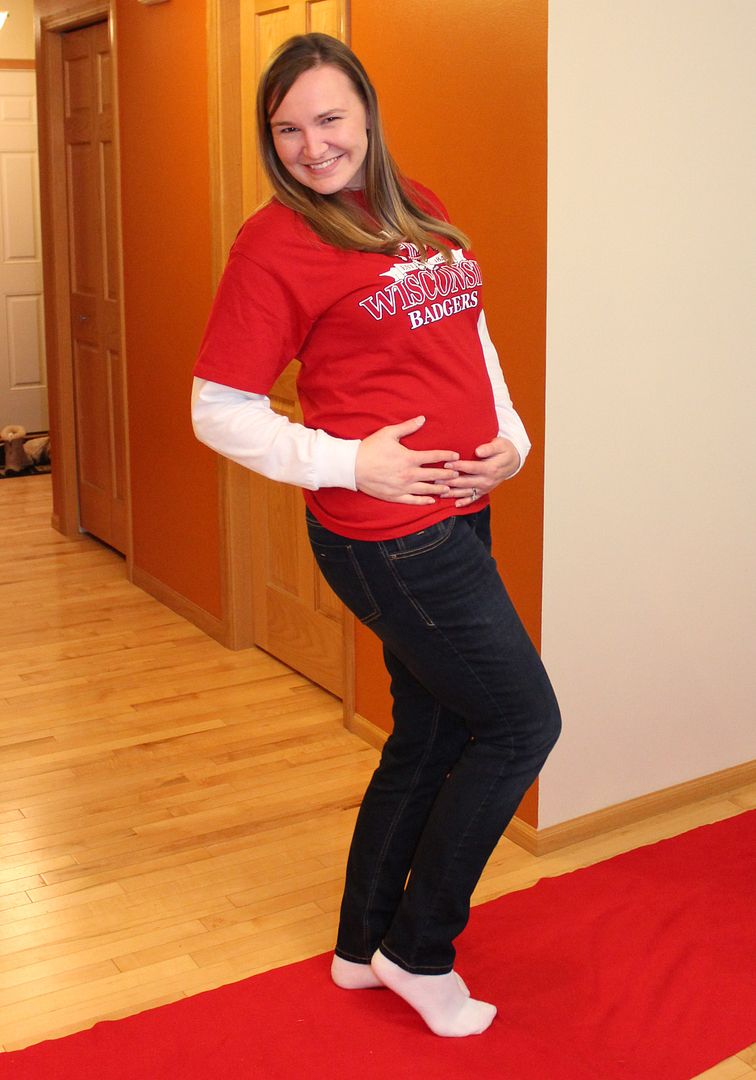 The night ended early now that we're all moms with 9 o'clock bedtimes, and I sent guests home with "Oscar goodie bags" filled with microwave popcorn and leftover candy: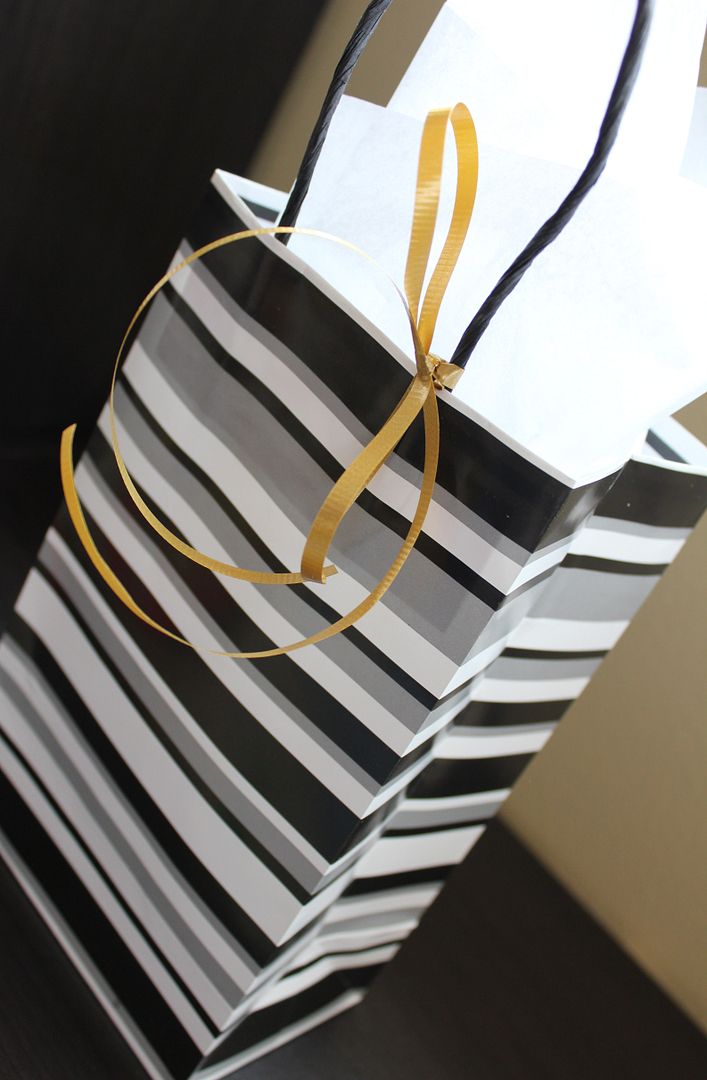 It was such a fun night!  I really wish we had taken a group photo, but I forgot.  We'll be sure to get one next year!