G and I had our 6th annual Fourth of July party over the weekend, and it was our best one yet! We had perfect weather and 50 people in attendance for lots of fun, food, and fireworks!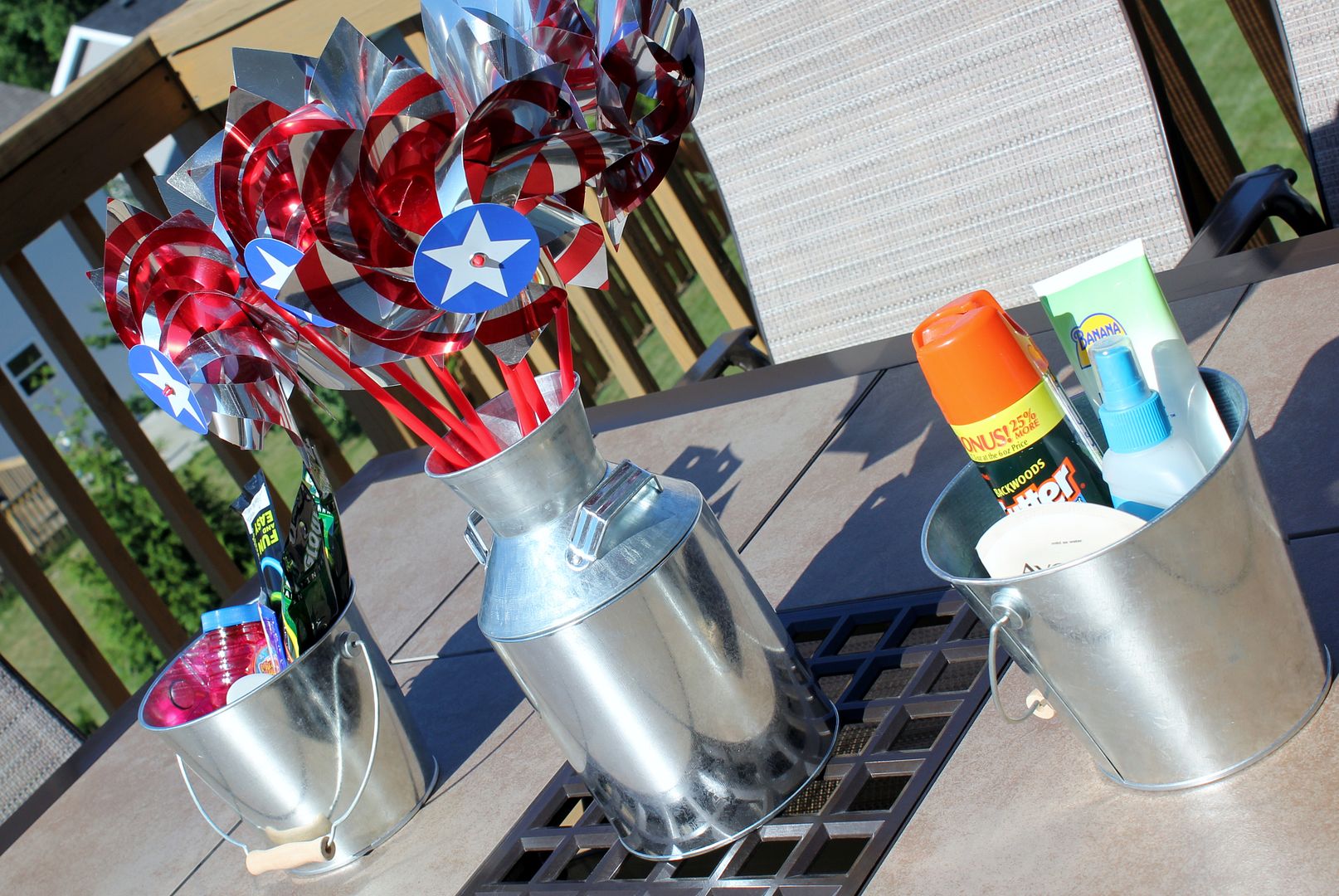 Pinwheel centerpiece, and buckets of sunscreen, bug spray, and goodies for the kids.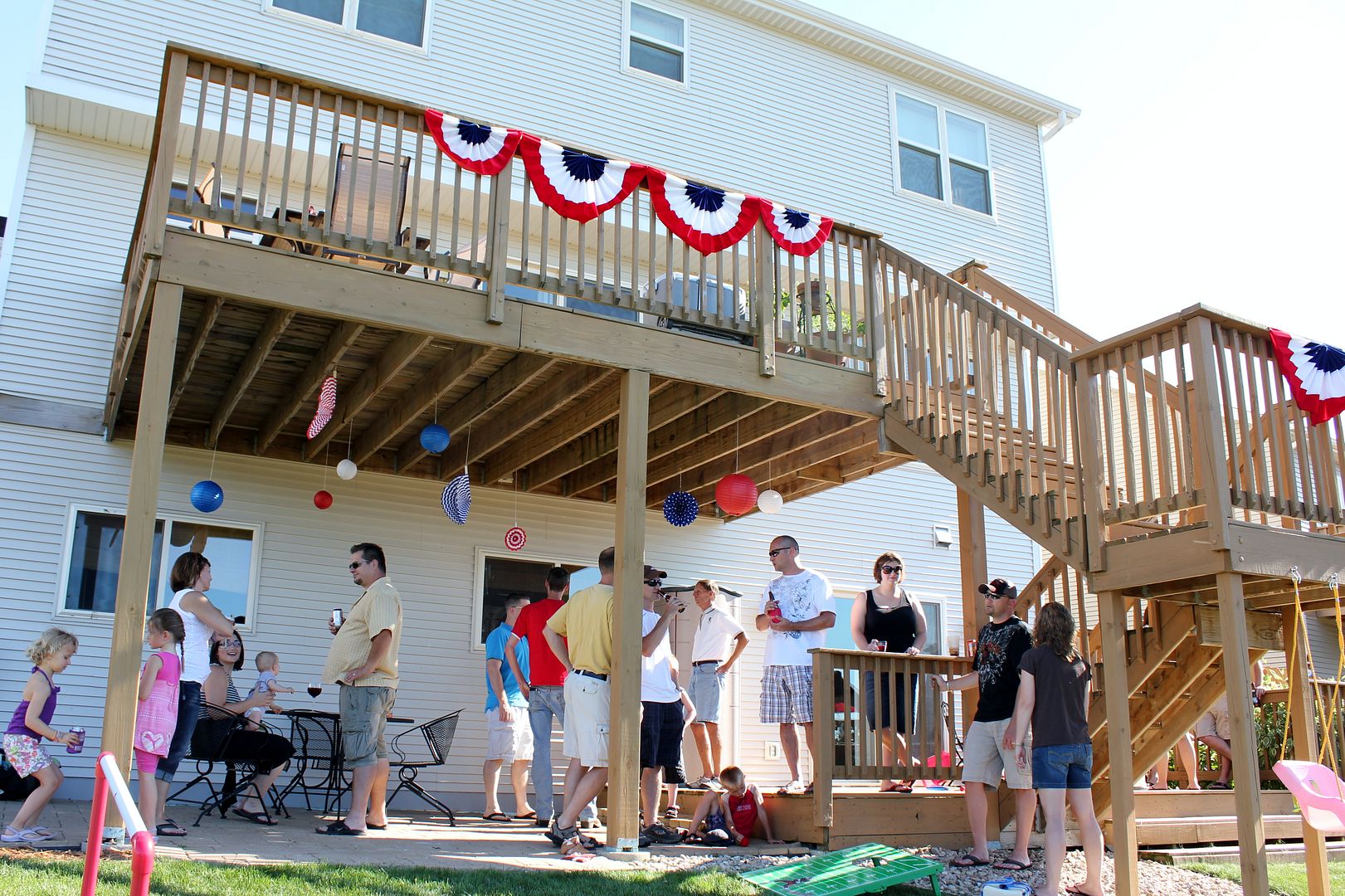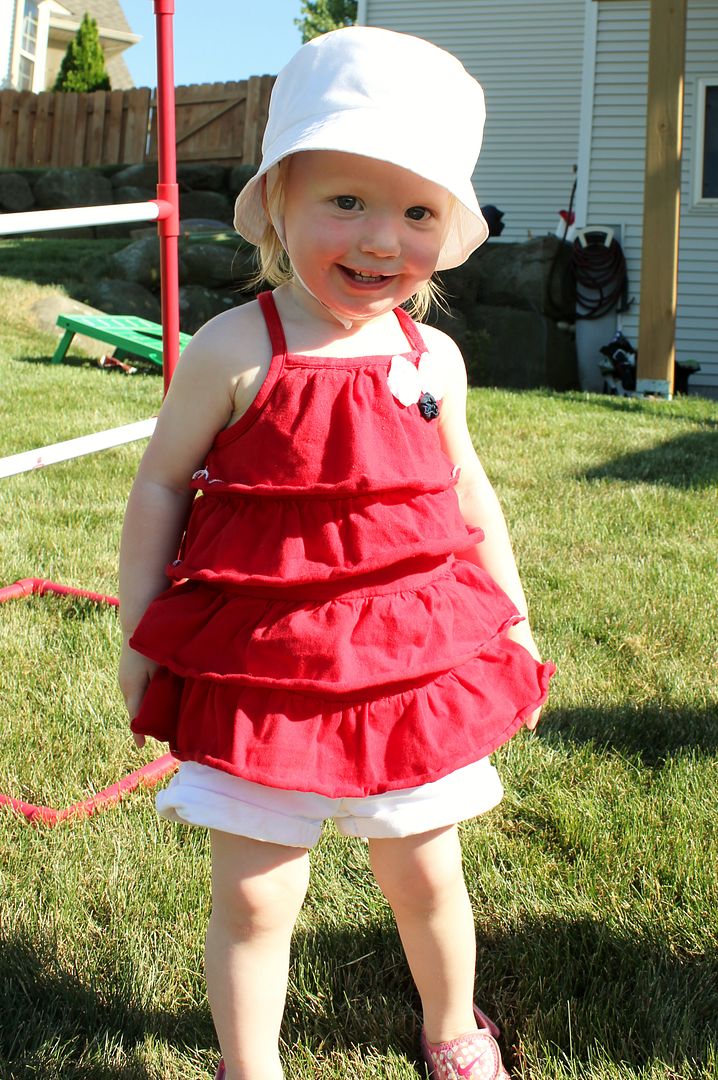 Kate: 17 Months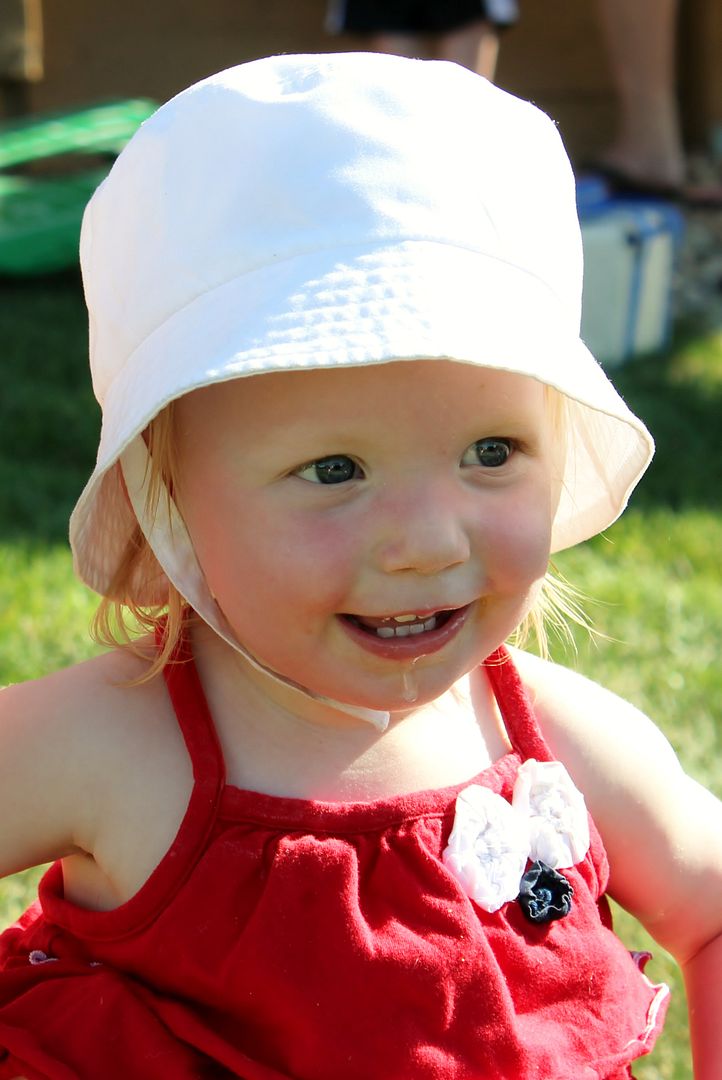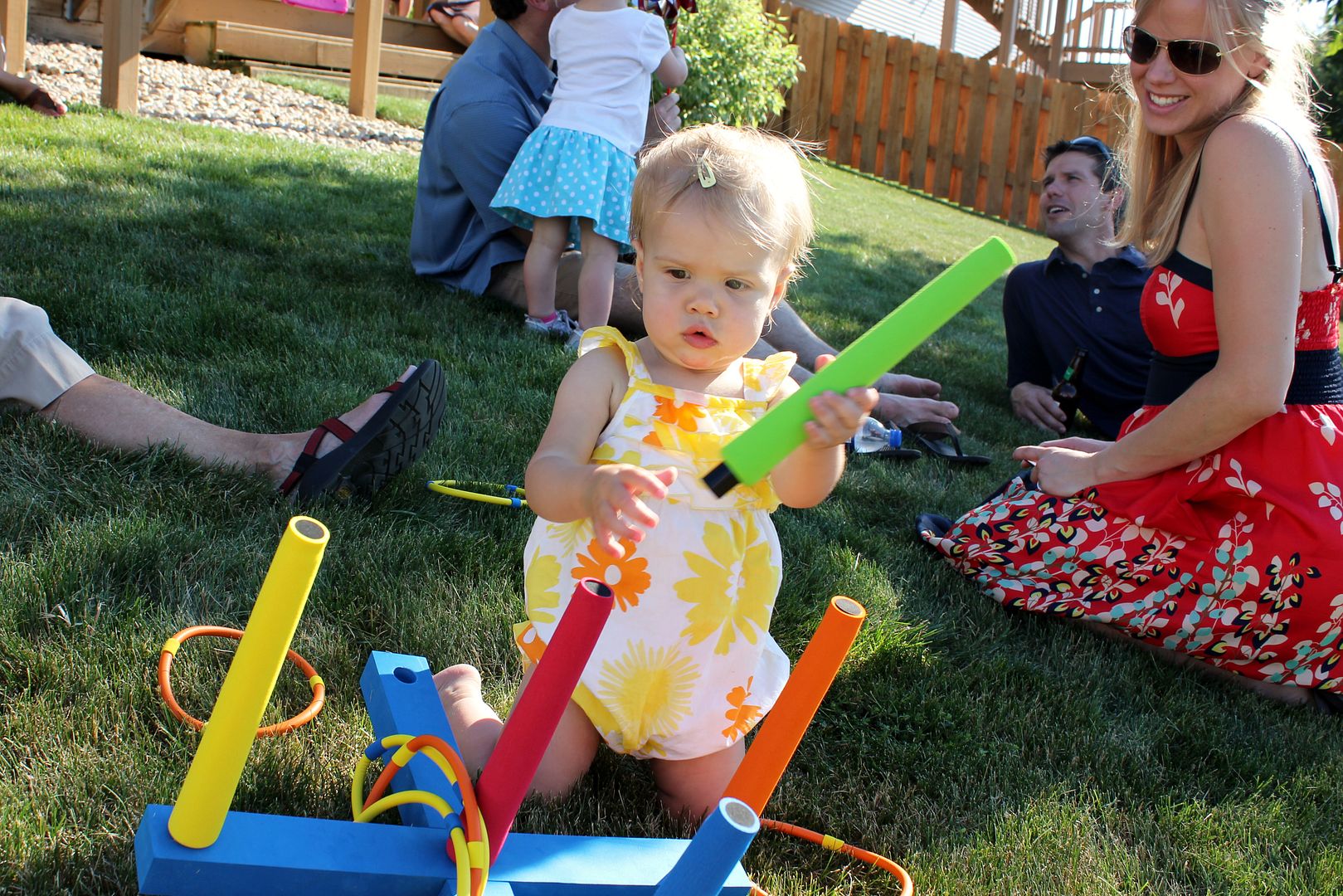 Taylor (14 months) with her parents Erica & Matt.
Deb and her son Anthony (age 7) playing catch in the backyard.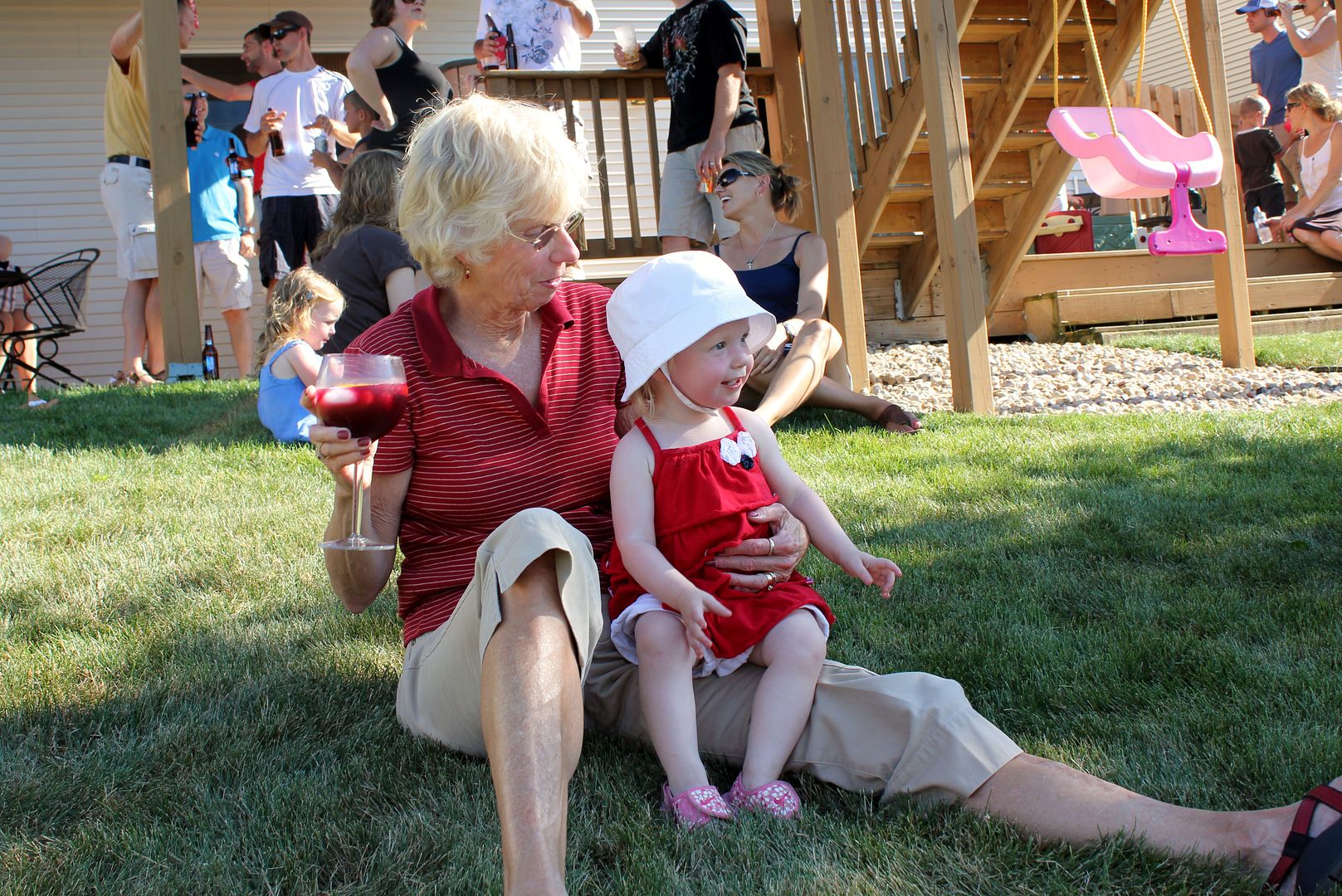 A glass of sangria in one hand, granddaughter in the other–what more could you ask for?
A rare G&D pic.  This weekend marked 12 years together!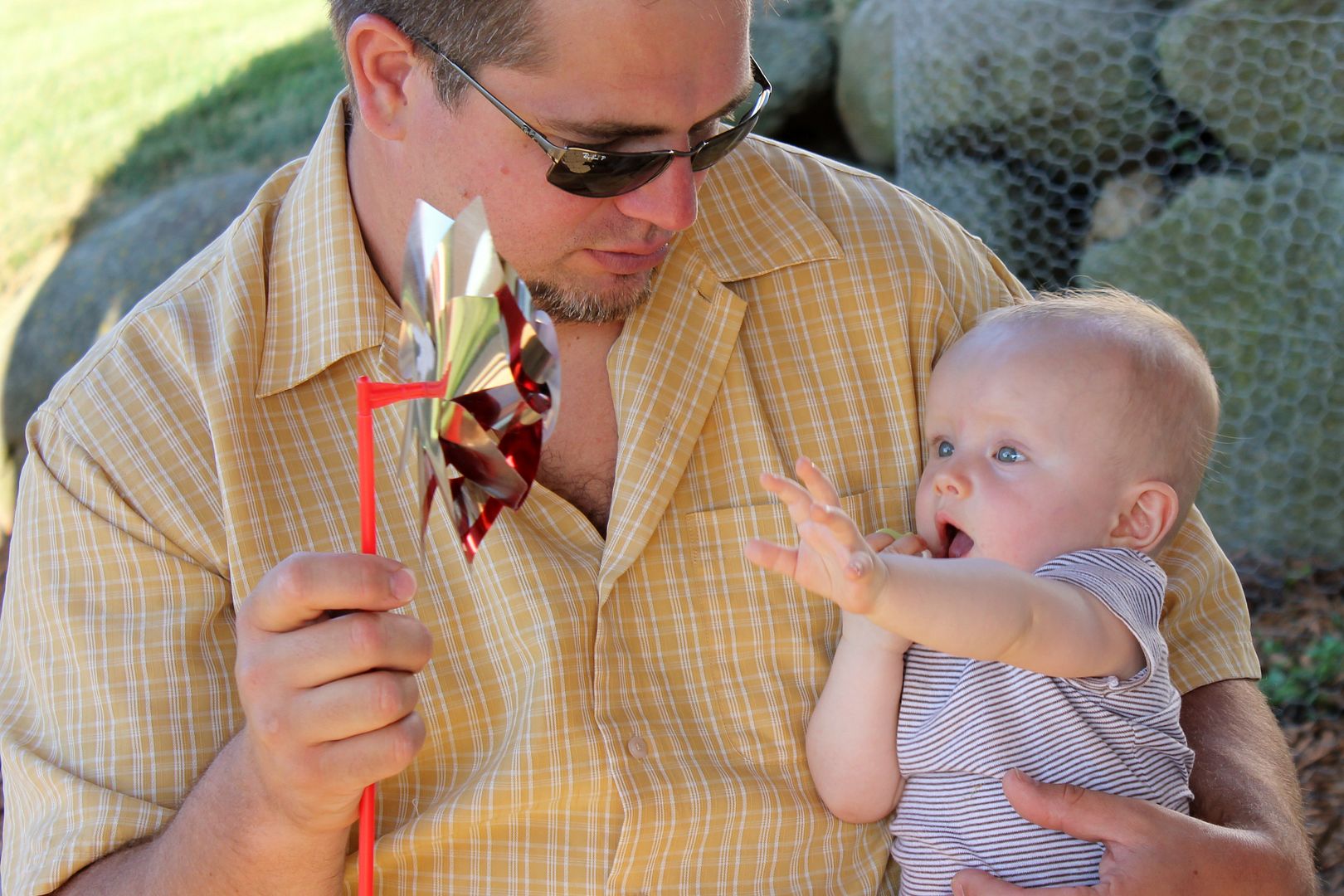 Rex (7 months) with his dad, Jason.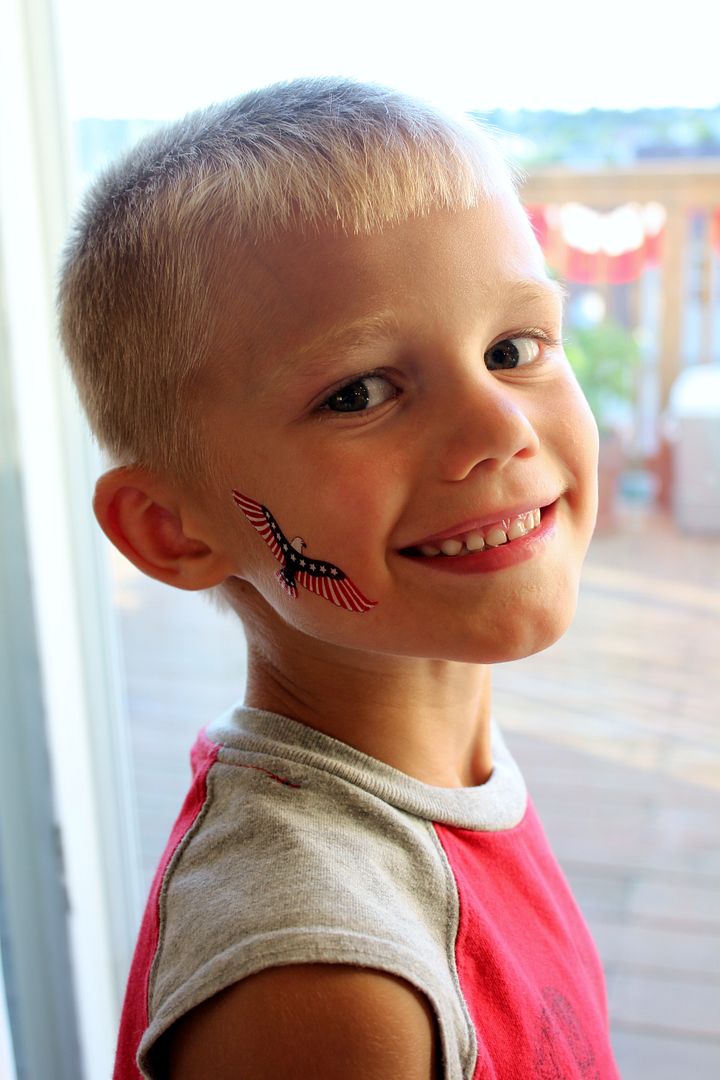 Patriotic tattoos were another hit with the kids!  (Carter, age 5)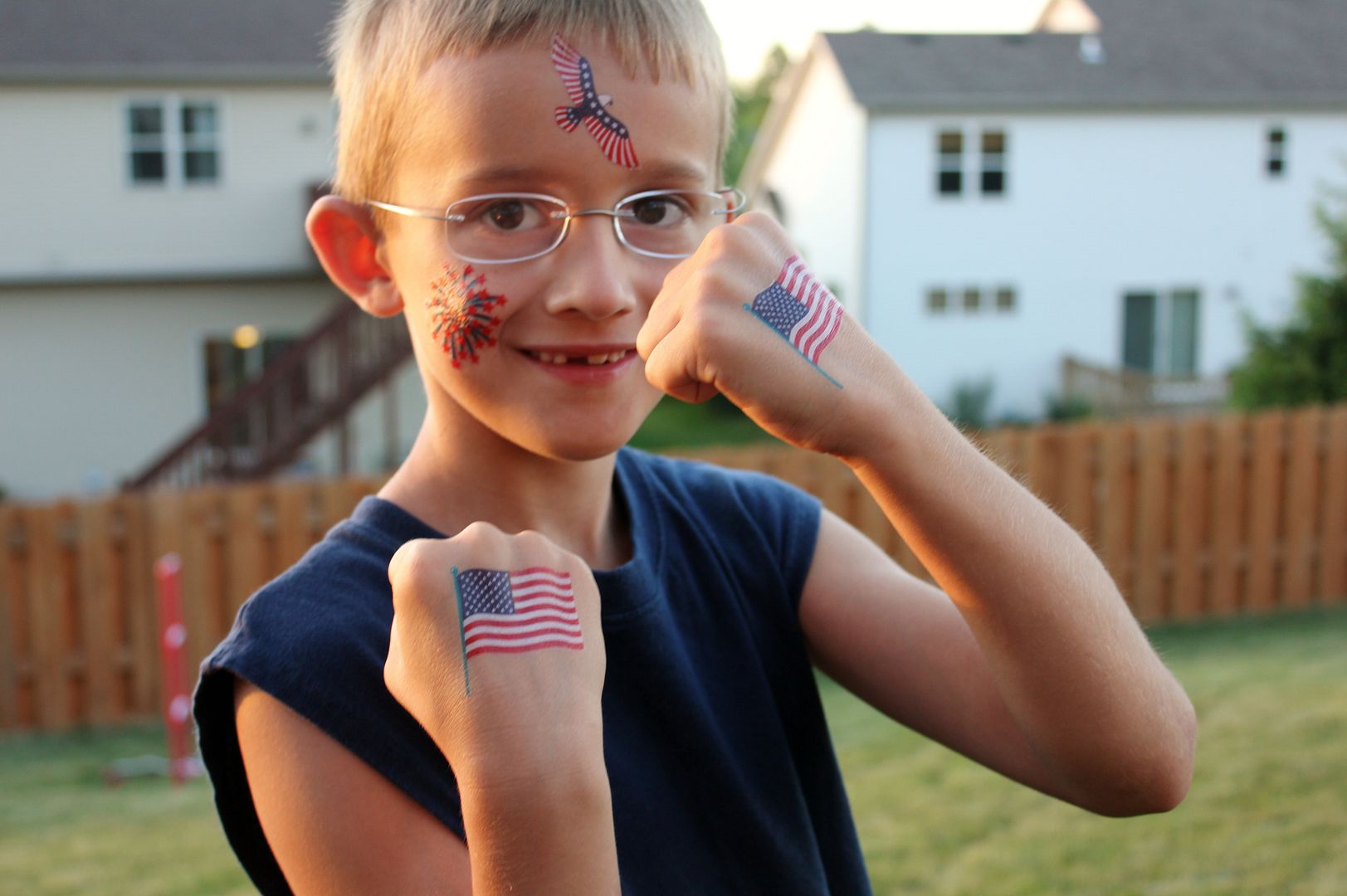 Anthony, age 7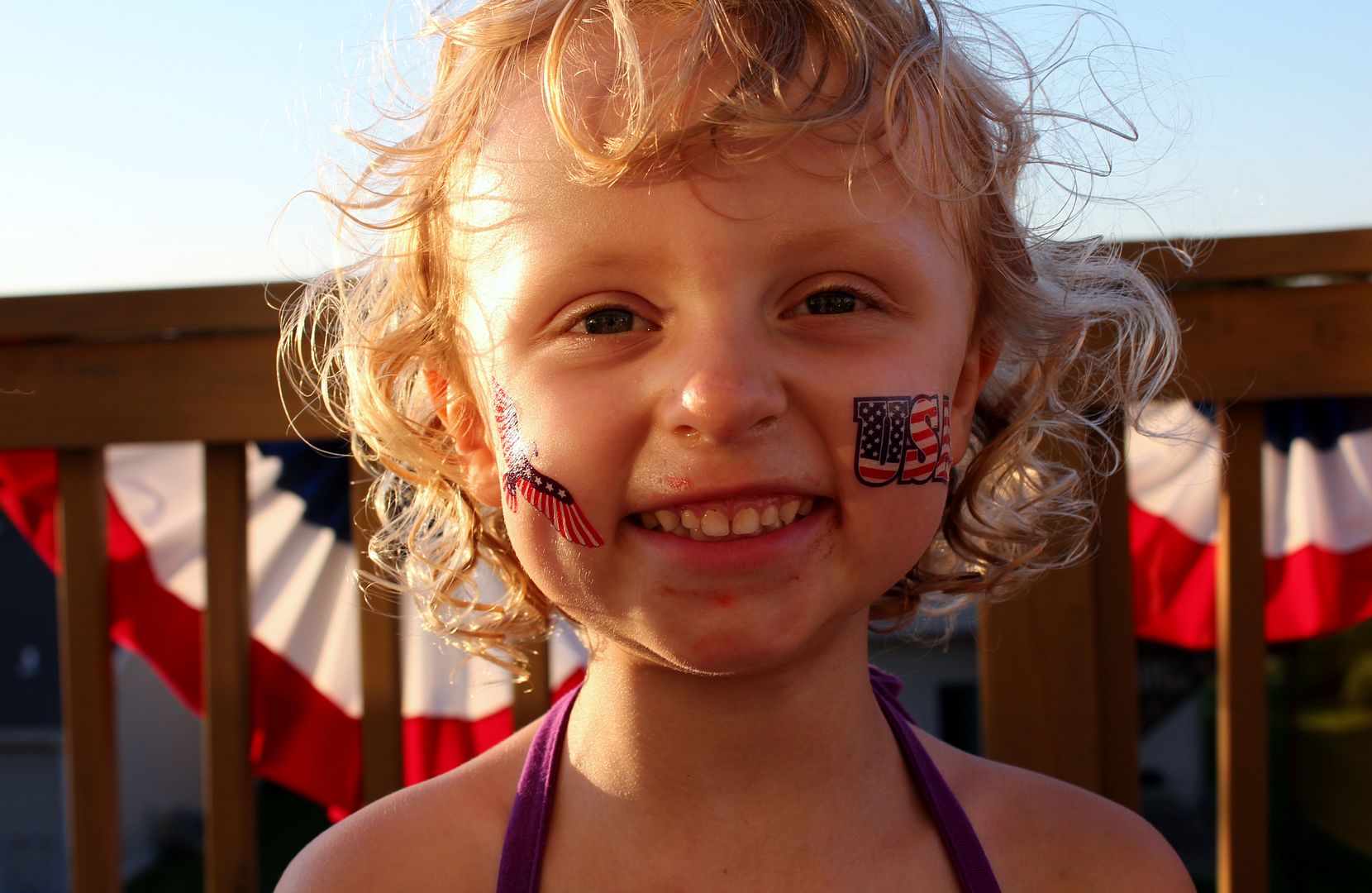 Marit, age 4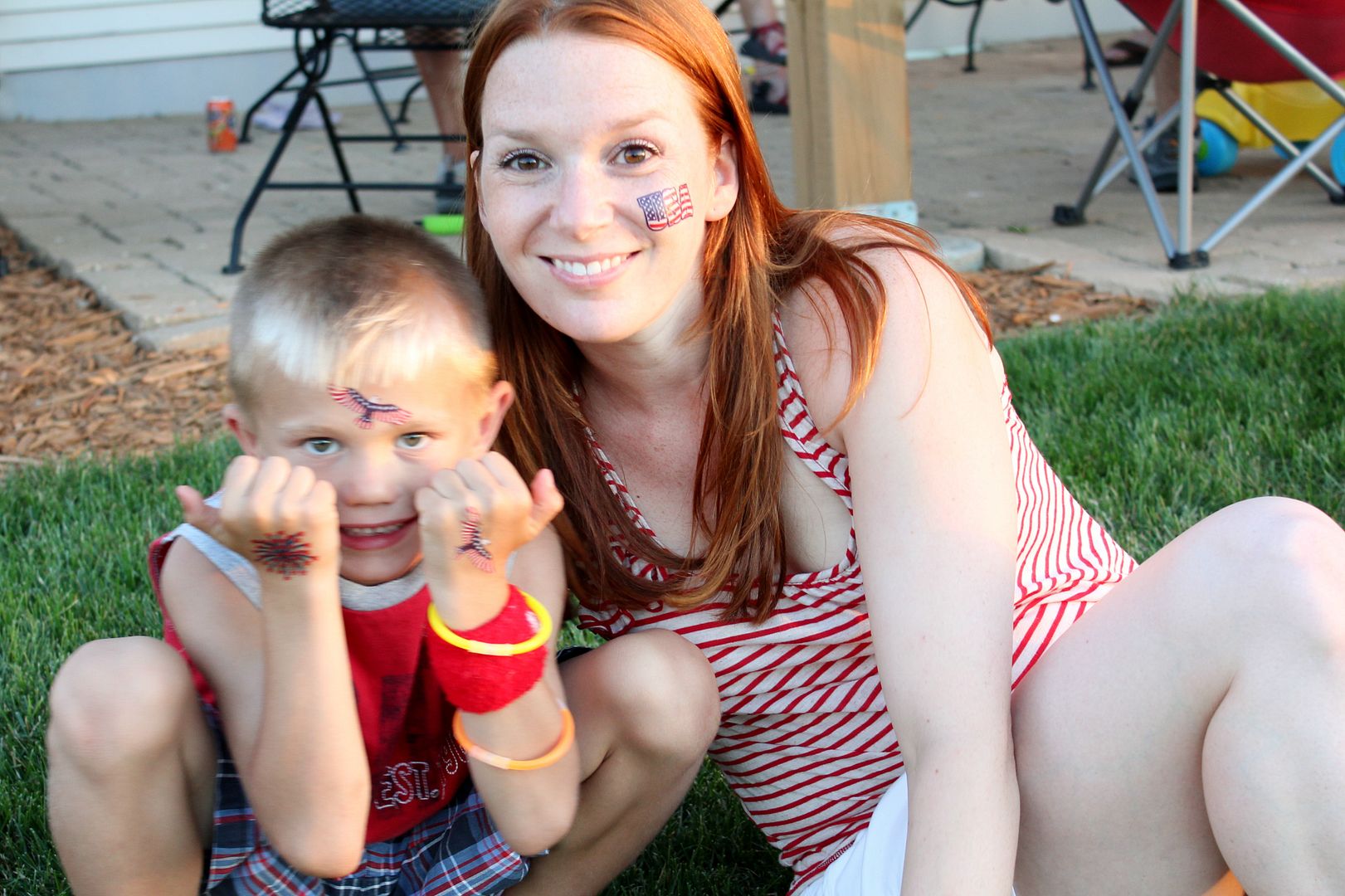 Carter gave me my very first tattoo–not bad for an almost 6 year old!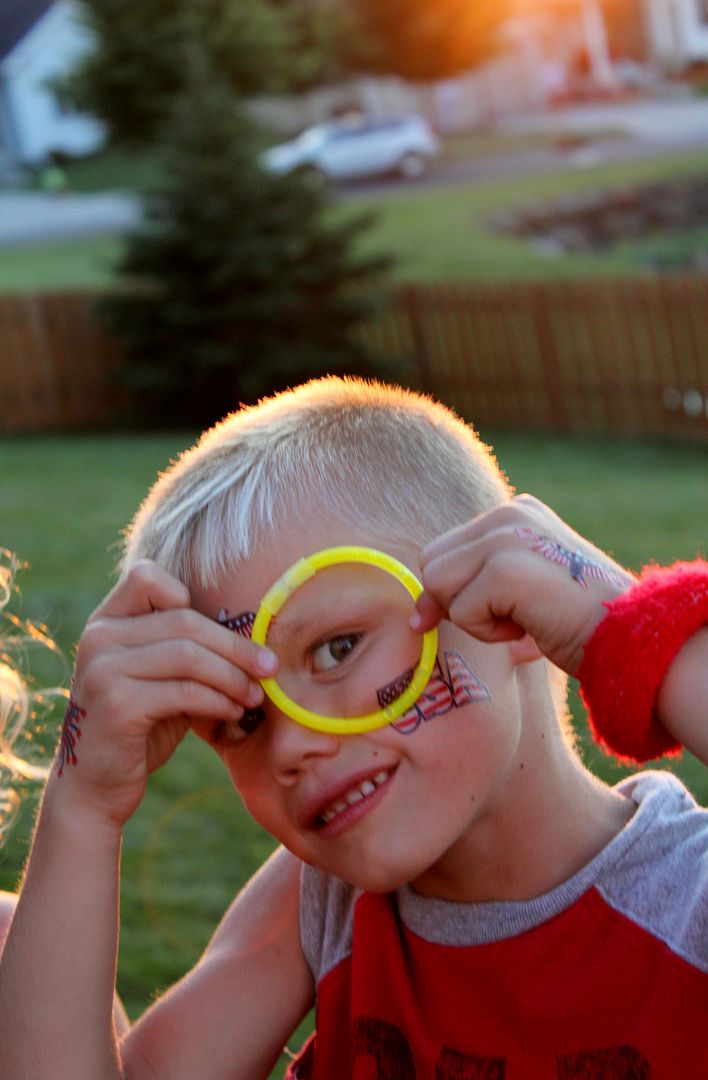 Glow bracelets for the kiddos.  They had fun with these once the sun started setting.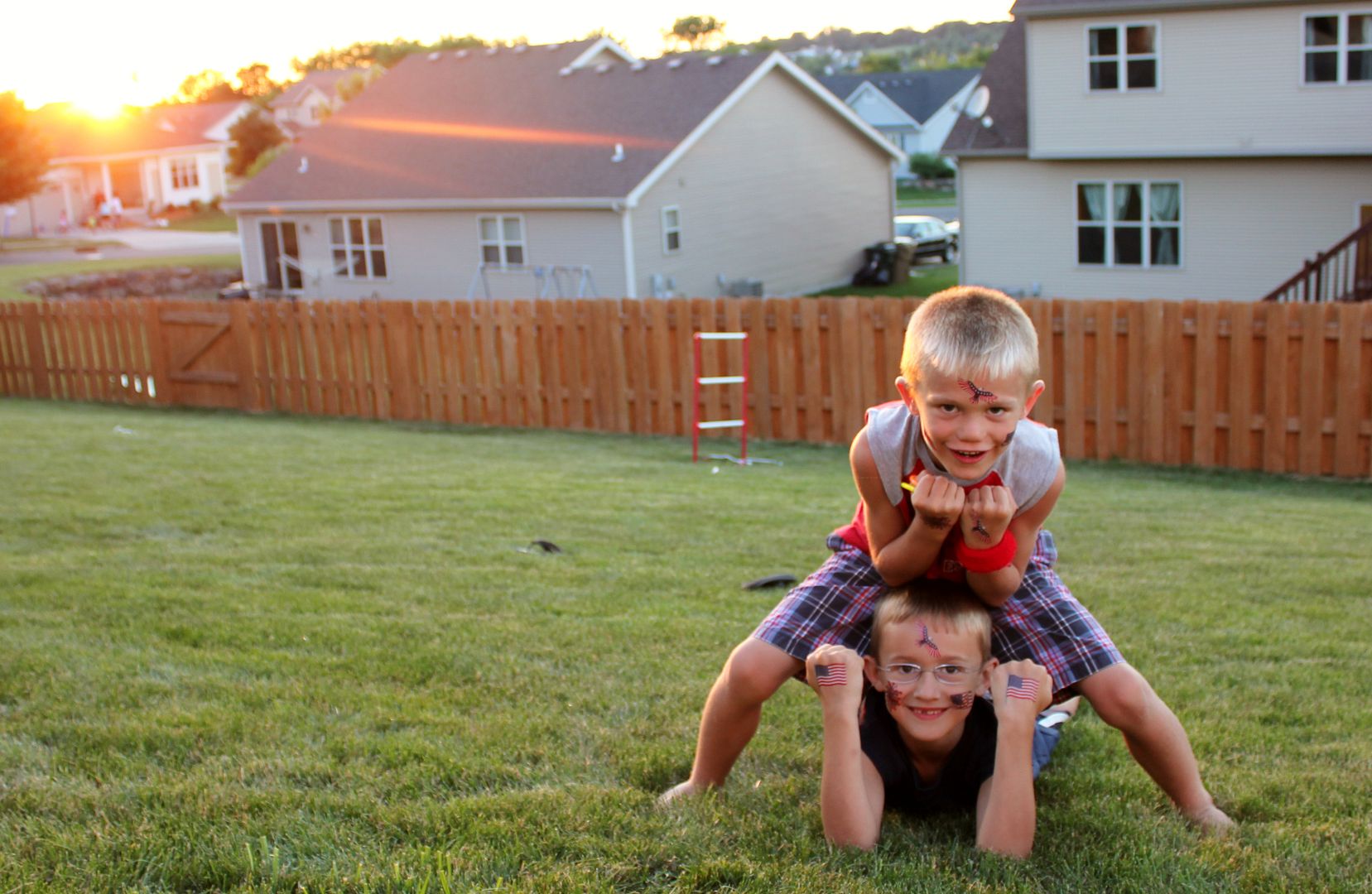 Brothers and best buds, Anthony and Carter.
Once the sun went down we enjoyed s'mores around the firepit (both traditional chocolate and Reece's peanut butter cup–mmm!) and watched some neighborhood fireworks.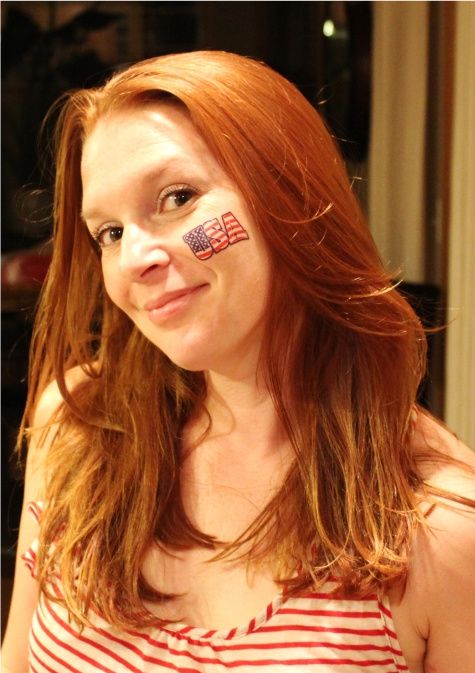 G snapped one last picture of my tat before we called it a night and I crossed my fingers it'd wash off!
Ir was such a fun day–thank you to everyone who joined us!  Hope you all had a wonderful Fourth of July weekend!