I've got one heck of a picky eater on my hands these days. She used to be so good at eating whatever I put in front of her, but ever since she's learned how to form words she's also formed this pesky little thing called an opinion.
Here's what she doesn't like: vegetables (no surprise), macaroni & cheese (what kid doesn't like mac & cheese?!), bread (which rules out sandwiches–she's cutting me off at the knees with this one!), and 99% of the time she refuses to eat pizza even though she loves cheese, pizza sauce, and pepperoni (sigh).
Here's what she does like: Chips.
You see my predicament.
I pack Kate's lunches on the days she attends daycare (3 days/week), and I thought I might start sharing some of them because I'm fairly certain I'm not the only parent struggling with the "What to pack for my child's lunch?" dilemma.
Here's one of her lunches from last week: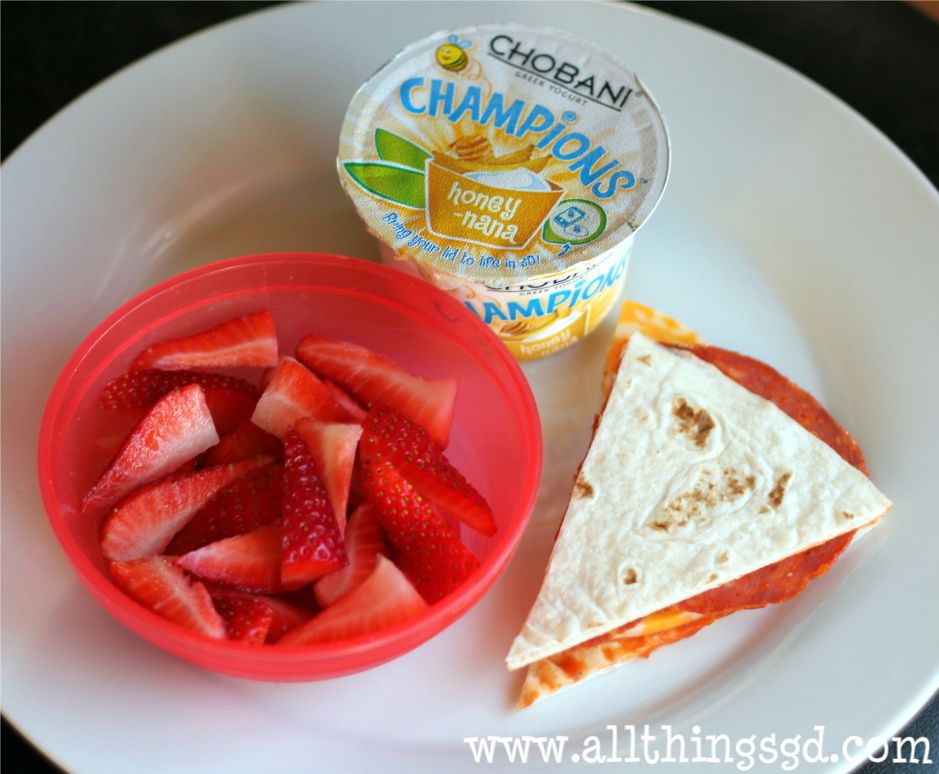 1.  Strawberries
2.  Honey and banana-flavored Greek yogurt
3.  Two tortilla triangles spread with marinara sauce and filled with colby jack cheese and Applegate Naturals pepperoni slices.  This "tortilla sandwich" is my current answer to Kate's adversity toward both sandwiches and pizza, and so far it's a huge hit.
So that's a little peek inside Kate's lunch bag–let me know if you'd like to see more!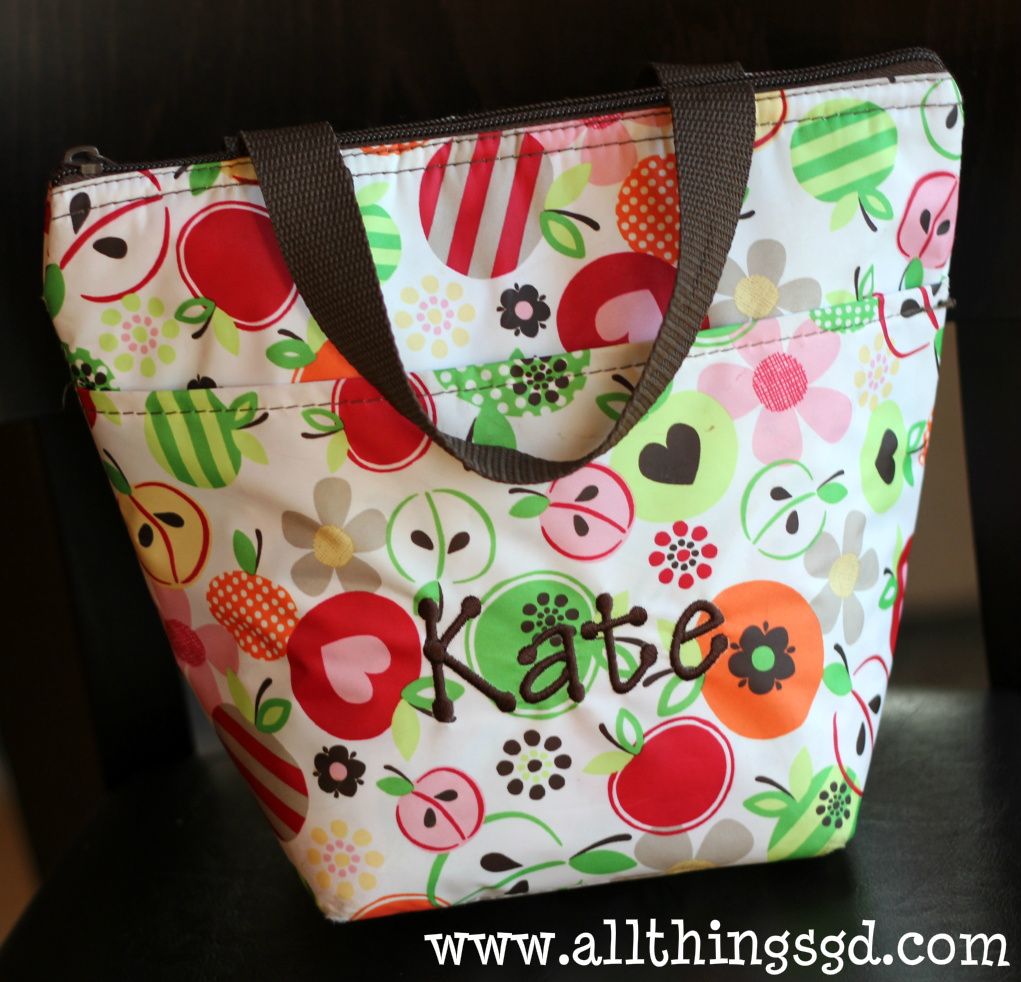 Want to see what's in my lunch bag?  Like All Things G&D on Facebook to find out!  I'm posting weekly pictures (and links to recipes) of lunches I pack for myself during the work week.  Yum!